The New York Toy Fair 2019 wowed us with a slew of cool new toys to look out for later this year, such as the Ghostbusters/Transformers mash-up of the Ecto-1 as a robot in disguise called Ectotron, and an accompanying comic book mini-series slated to launch in June.
This time, the good news goes out to LEGO and Star Wars fans, and especially both, for that matter. New LEGO Star Wars sets have been announced for release in April 2019, and they all depict iconic scenes from The Force Awakens, The Empire Strikes Back, The Return of the Jedi, and Star Wars Resistance.
There are six sets in total, and they look pretty badass.
---
LEGO 75236 Duel on Starkiller Base (191 pcs) / US$19.99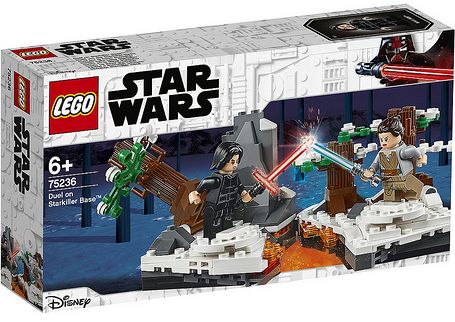 This is one scene many would remember from the dying embers of The Force Awakens. If you've watched the movie you'd remember Rey and Kylo Ren/Ben Solo duking it out across the nearly-destroyed Starkiller Base. This set depicts that fight, complete with the splitting earth and small hints of lava showing at the edges. However, sharp eyes might notice that Finn, who was also in the scene but unconscious, isn't featured. Regardless, the US$19.99 price tag put this is the steal of the bunch, considering the characters that are in it.
---
LEGO 75241 Action Battle Echo Base Defense (504 pcs) / US$59.99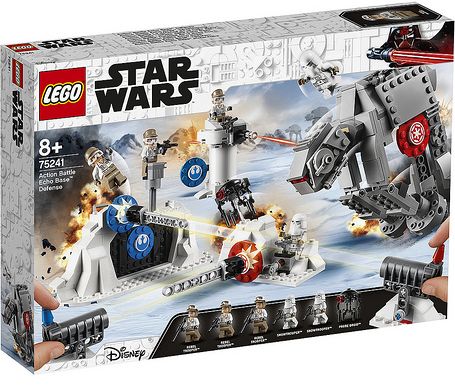 Action Battle Echo Base Defense is actually tied to 75239 Hoth Generator Attack but plays separately from it. Similarly, there are targets you'll need to hit, but obviously, the scale is much larger here, although not by much, from the looks of it (that AT-AT looks incredibly tiny!). At US$59.99, this is the most pricey of the lot, but considering how small the components look, you might want to reconsider getting this.
---
LEGO 75239 Action Battle Hoth Generator Attack (235 pcs) / US$29.99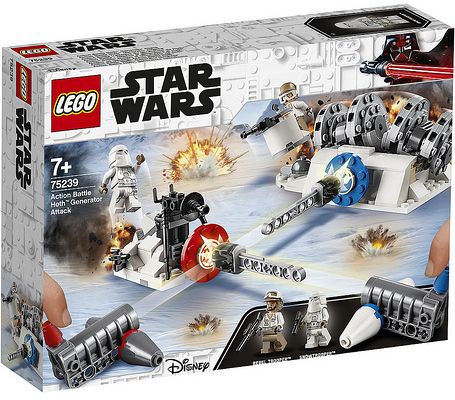 The second Action Battle set is set in Hoth, and this one's a shield generator. Again, there are the targets which you'll need to fire those Nerf-like projectiles at in order to either break open the generator or dislodge the Snowtrooper from his Speeder bike.
---
LEGO 75238 Action Battle Endor Assault (193 pcs) / US$29.99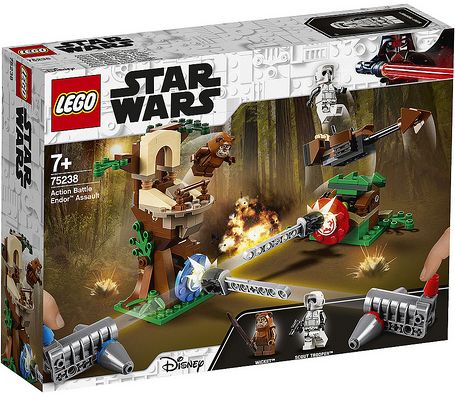 Another cool scene that doesn't feature Finn, who also had a major lightsaber moment battling alongside the Ewoks in Endor. Despite this, there seems to be more interactivity with this set, especially since it's an Action Battle set. Like the rest of the Action Battle sets in this series, there will be a Resistance and First Order target each, which will eject the Minifigure from their seat once the target is hit. The two Minifigures presented are the Ewok leader Wicket and a Scout Trooper.
---
LEGO 75240 Major Vonreg's TIE Fighter (496 pcs) / US$49.99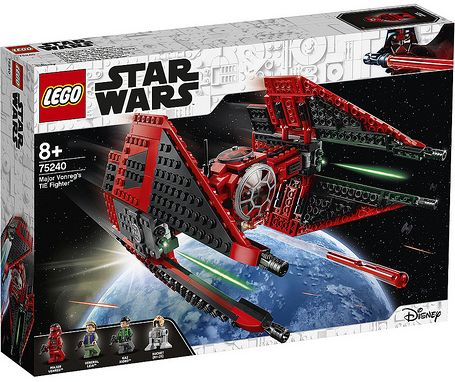 This unusual-looking TIE Fighter featured in the Star Wars Resistance animated series, with its First Order pilot, Major Vonreg, as a Minifigure. Accompanying Vonreg is General Leia, Kaz Xiono, as well as R1-J5 Bucket the droid. This is easily the largest set of the upcoming list, and the US$49.99 pricing is actually none too steep for a set this big.
---
LEGO 75242 Black Ace TIE Interceptor (396 pcs) / US$39.99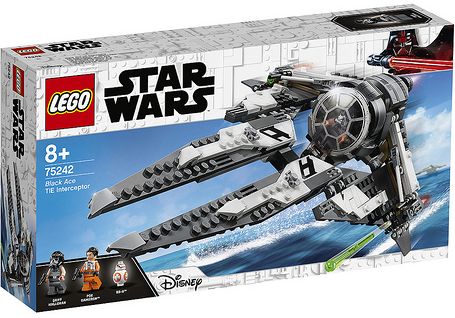 Rounding off the list of upcoming LEGO Star Wars sets this Spring is this Black Ace TIE Interceptor. Another newcomer from Star Wars Resistance, this modified TIE Interceptor features its pilot, Griff Hollaron, as well as the dynamic duo of Poe Dameron and BB-8. One of the sleekest TIE models to be released by LEGO, the US$39.99 pricing makes it another steal on this list.
---
And that's the list of upcoming LEGO Star Wars sets slated to launch this April. Time to save up for your favourite sets.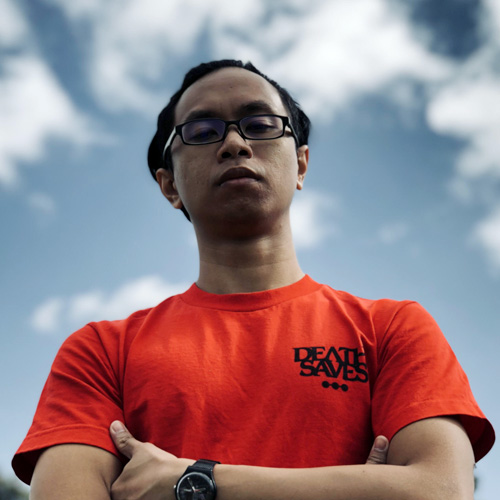 Marion grew up an addict of RPGs. He likes diving in, taking in the worlds, the characters, the stories… and sometimes forgets to go to sleep because of it. Nearly every sentence he speaks has a Dungeons & Dragons reference. He also dreams of becoming a Witcher someday.
---

Drop a Facebook comment below!