Upcoming dieselpunk RPG shooter The Outer Worlds is potentially launching on August 6 (that's what their Steam page said) – or at least, before it got taken down as soon as it was discovered.
Developer Obsidian Entertainment has kept their cards close up until now. While the August 6 potential release date has been removed, a lone "2019" release date was put in place. This means even if we're not getting The Outer Worlds in August, we're sure to be getting our hands on it sometime in the later half of this year.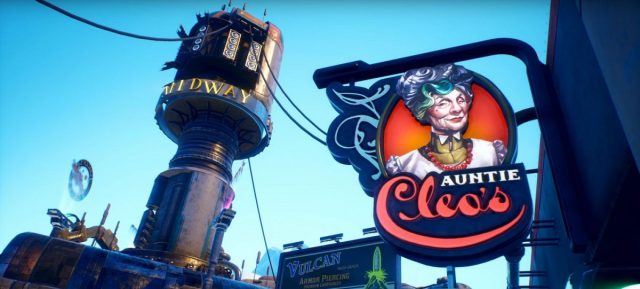 For those who need a refresher, Obsidian Entertainment has been in the game development industry for nearly two decades now, with an impressive repertoire of games that they have churned out in that time.
From the cult classic Vampire: The Masquerade – Bloodlines, to the story-rich modern hit Fallout: New Vegas, to their isometric RPG excellence in Pillars of Eternity, Tyranny, and Pillars of Eternity: Deadfire, Obsidian is no slouch when it comes to delivering narrative quality on the gaming front.
The Outer Worlds seems no more different from its predecessors, in that you as a player are able to approach the game in a multitude of ways; be it in combat, purely taking on a pacifist playstyle or a mixture of both, it seems you'll be constantly rife with choices in this new game (even killing NPCs or pissing them off to the point of deserting you), as reinforced time and again by lead developers Leonard Boyarsky and Tim Cain, both of whom have worked on many of the aforementioned Obsidian titles.
Since being acquired by Microsoft in 2018, Obsidian Entertainment has big plans up their sleeves, with the ambitious The Outer Worlds being the first of those. Again, they're a small team, but from the absolute gems we got in their previous games, it won't come as a surprise if The Outer Worlds impresses as well.
---

Drop a Facebook comment below!