Pikachu (Ryan Reynolds) and his newfound friend Tim Goodman (Justice Smith) are holding out for a hero in the new trailer for Detective Pikachu which featured many more new pokemon and a larger glimpse into what will happen in the movie, all set to the blood-pumping classic I Need A Hero by Bonnie Tyler.
The trailer showed us several new Pokémon, such as a Flareon, a Ludicolo who seems to be working at a diner, and an extremely menacing Mew-Two.
The first ever live-action Pokémon film centres around Tim as he searches for his ace detective father Harry Goodman. Helping him with his search is his father's former Pokémon partner, Detective Pikachu. Who Tim realises he is able to communicate with.
Along with the trailer, Warner Bros. Pictures has also released a new poster for the movie that feels like a Let's Find Pokémon book, with various Pokemon hidden throughout the poster. See if you can find them all!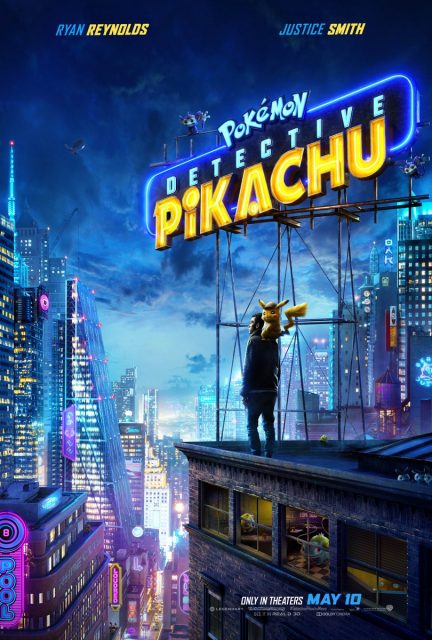 Prior to the release of the trailer, Ryan Reynolds himself shared a two-minute parody video of himself sharing about how he immersed himself in the role of Detective Pikachu.
In it Reynolds talked about how he lost himself in the role of the adorable yellow Pokémon, "I lived it, I breathed it, I became the character."
While his wife Blake Lively interjects with her own commentary, seemingly done with her husband, "He didn't even change his voice, it just…sounds like him."
Detective Pikachu will be released in theatres on May 10, 2019.
---

Drop a Facebook comment below!