Whilst Ambrose may be craving a cheese sandwich, fans have been craving for a part 3. Well, praise Satan, Chilling Adventures of Sabrina Part 3 is releasing 24 January 2020.
As reported by EW, the cast of Chilling Adventures of Sabrina announced the series return while at a panel at Argentina Comic-Con.
Netflix later confirmed it by unveiling a short teaser video on Youtube.
In the teaser, we see Sabrina emerge from a misty fog. A voice then eerily says "Welcome to Hell". Yup, chills, chills, chills down our spines.
The trailer may not have revealed much about the series but with Sabrina's boyfriend being stuck in Hell at the end of part 2, the plot of part 3 may revolve around Sabrina getting him back.
"We're going to Hell. It's very fun. It's dangerous, but it's really fun," teased creator, Roberto Aguirre-Sacasa.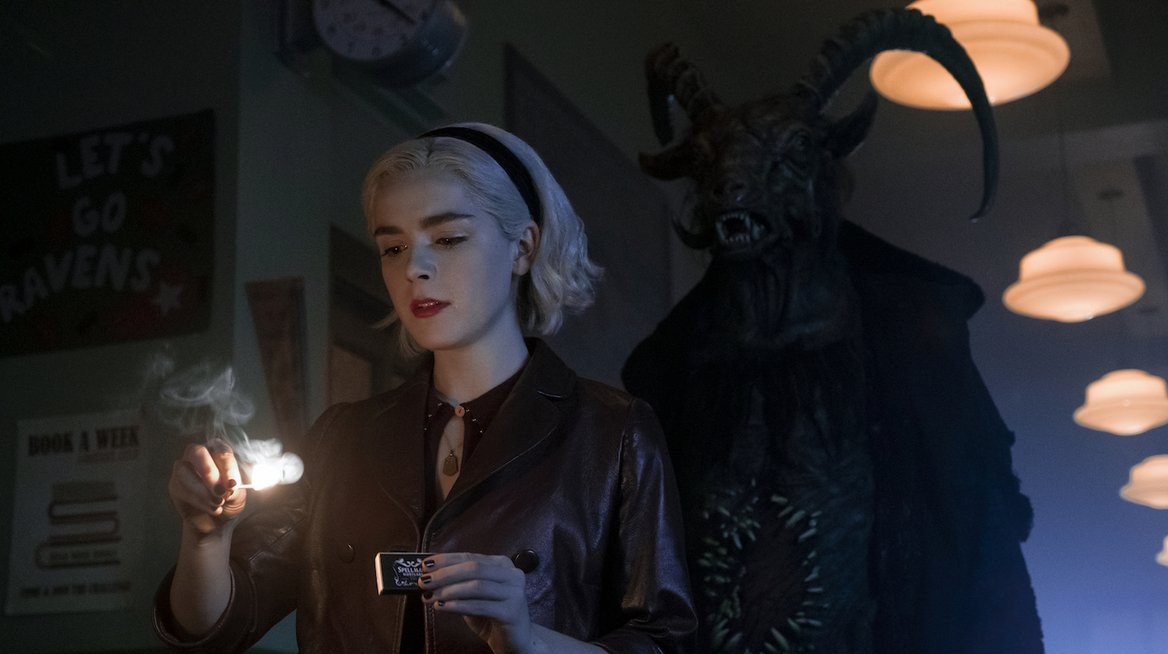 So if that's the case, we can expect all Hell to break loose – quite literally.