It's all in the fine print. Disney is currently developing a new theme park which will feature the characters in the Marvel Cinematic Universe, but due to a past agreement, aren't allowed to use the word "Marvel" anywhere in it.
This stems from a much older licensing agreement between Universal (formerly MCA Inc.) and Marvel, which states that any theme park west of the Mississippi River is not allowed to use the word "Marvel" in their attractions or promotions. East of the Mississippi, Disney is not allowed to use any of the characters already in use in any of Marvel's theme parks. But west of the river and in California, the characters are free reign.
What this means is that while Disney is allowed to use any of the characters under Marvel, they're just not allowed to mention the word "Marvel" anywhere. So for the big Marvel-themed section in Anaheim's new Disney California Adventure Park, Disney's still allowed to use Spider-Man, Guardians of the Galaxy, and the Avengers. It just won't be called "Marvel Land", or anything similar. That's probably why, in their announcement about this new theme park, they carefully avoided mentioning Marvel, instead calling it "a completely immersive Super Hero universe."
But since Spider-Man and the Hulk still have their own attractions in Universal's Islands of Adventure Park, they can't be used west of the Mississippi. But Guardians is still free for use, which is why it's getting it's own indoor ride at Disney's Epcot Centre.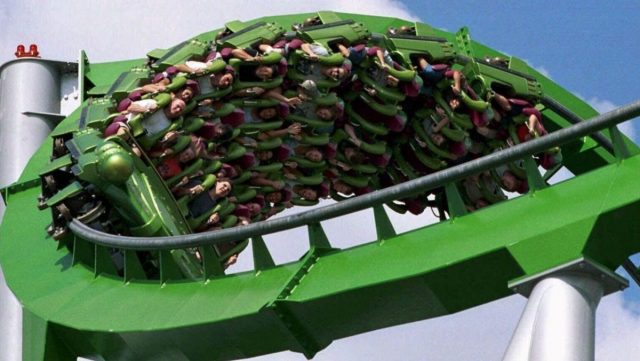 These sorts of agreements aren't uncommon in the movie world, since it's natural that Marvel would have wanted their characters to get further promoted through park attractions even before they were bought by Disney. It's not such a big problem, but it's certainly a really weird one, given that the all the heroes are part of what is explicitly called the Marvel Cinematic Universe. It'll certainly be fun to watch Disney sidestepping the use of "Marvel" when the park opens in 2020. Maybe it'll be called "Avengerland". Or "Hero Town". Let's see how creative Disney can be about this.
You could call Jeanne a dabbler – anything she isn't yet a fan of, she will be eventually. The list of things she's into is only rivalled by the things she plans on getting into. Overanalysing makes everything fun.