Nexon Korea's MapleStoryM has been making waves in the mobile community since its launch in 2018. Two years later, the mobile game is still going strong on iOS and Android, and a series of upcoming updates in December is sure to reel more players into the fold.
Starting 1 December, MapleStoryM players can look forward to hacking and slashing foes as the Demon Avenger. Formerly one of the Black Mage's "most loyal commanders", this playable character is now against the antagonist of the game, using the Desperados, a special sword, to tap into his unholy power (and unholy amount of Hit Points) to lay waste to his foes.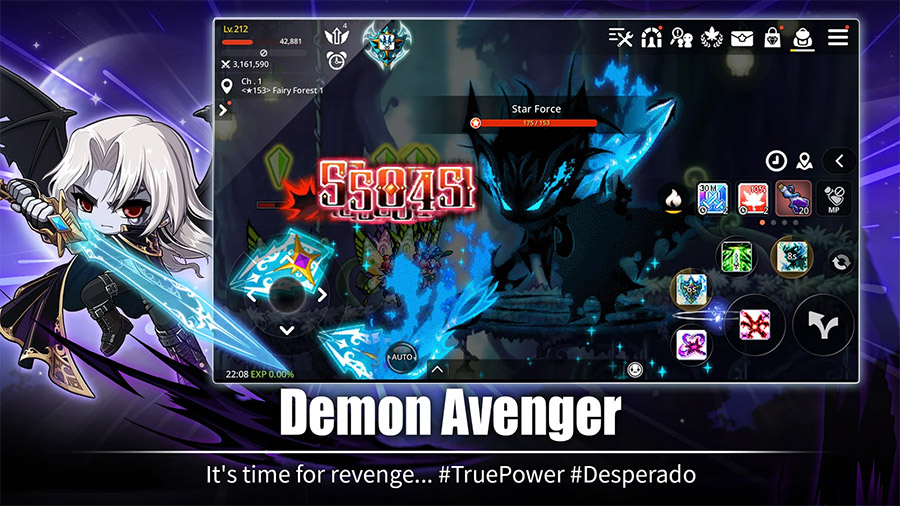 Unlike the Demon Slayer character class, the Demon Avenger consumes Hit Points (HP) for his skills, and has absolutely no Mana Points (MP) as a result. In turn, he has potentially one of the highest HP pools of all the classes in the game. Skills such as Life Sap can help to counter his massive HP consumption, as he drains health from foes to replenish his own.
In celebration of the launch of the Demon Avenger, MapleStoryM will be hosting a series of limited-time events to get new Demon Avenger players up to speed. The first is a growth support event, running from 1 December 2020 – 12 January 2021, where players who reach a certain level will receive additional in-game items useful for a specific character's level-up.
The other event is a one-time compensation event to celebrate the Demon Avenger's launch. From 1 – 8 December 2020, players who simply log into MapleStoryM will be awarded a special Demon Avenger update box of in-game items (once per account). This box includes:
10x Extra Character Slot Coupon
10x Auto-Battle Charge Ticket (30 min)
10x Mysterious Weapon Whetstone (Unique)
10x Mysterious Armor Whetstone (Unique)
1x Triple Dillo Package (14 days)
To cap off the launch of the Demon Avenger, there will be a special Mega Burning Event between 1 December 2020 – 12 January 2021. During this period, players can assign a newly-created character as a Burning character, which will gain an additional +2 levels with every level up between levels 3 – 100. If you're interested in getting your new Demon Avenger character up to speed with endgame content, this is the best time to do so.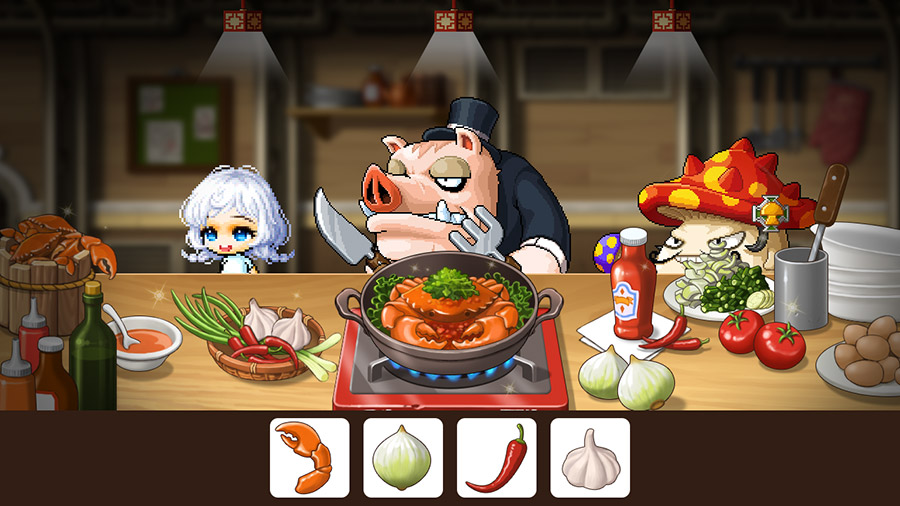 Finally, Singapore players can also look forward to the upcoming Chilli Crab Event from 3 – 18 December to celebrate their love for the iconic dish. During this period, there will be a special event map where players can summon Crabs to hunt and obtain ingredients used to cook Chilli Crab at a special event restaurant. There will be a cooking minigame where players will have to quickly tap on the ingredients to cook as many dishes within a 40-second time limit.
Users can obtain Mesos and buffs for each time they perform the cooking minigame, and additional rewards can be obtained based on the accumulated rewards and number of customers satisfied.
MapleStoryM is out now on Google Play for Android and the App Store for iOS.
---

Drop a Facebook comment below!