Makoto Shinkai is an acclaimed anime director known for the films Your Name and Weathering With You. The former even became the highest-grossing anime film worldwide, surpassing Hayao Miyazaki's classic Spirited Away. Some even dubbed Shinkai the "new Miyazaki".
Shinkai's films are known for their breathtaking imagery and imaginative plot. The upcoming Suzume no Tojimari, which roughly translates to "Suzume Shutting the Doors", follows Suzume, a 17-year-old girl living in a quiet town of Kyushu.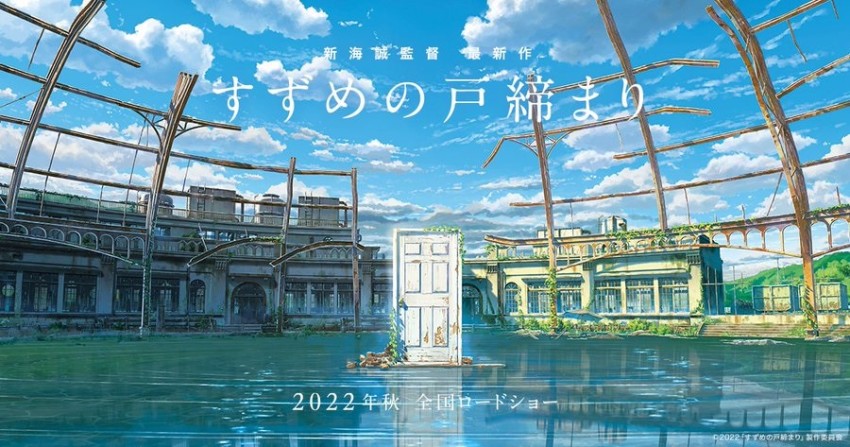 Suzume meets a young man searching for "a door", and follows him into the mountains, before encountering a mysterious door standing in the middle of an urban ruin. Disaster and misfortune, for unknown reasons, are coming through doors like that across Japan, and Suzume has the power to close them. Thus, the film has Suzume travelling around Japan to put a stop to the disasters.
Shinkai is once again writing and directing the project. Masayoshi Tanaka and Kenichi Tsuchiya are also returning for the film. Respectively, they were the character designer and animation director of Your Name and Weathering With You. Takumi Tanji, who was the art director for Your Name, is also taking up the same role for Suzume no Tojimari. Production for Suzume no Tojimari began in 2020, and it will be released in Japan come fall of 2022.