Lazada has grown much since its starting days of a small shopping and selling space, rapidly climbing up the ranks to become the number one platform in Southeast Asia, with many brand team-ups under their belt – the latest being the Razer Online Store.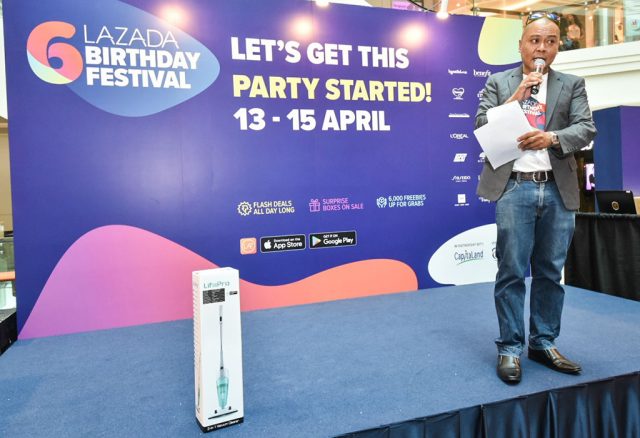 After six years in the market, it seems to be the fitting time to celebrate their efforts in a new way. Moving from cyberspace to an offline, physical space, Lazada is holding its first-ever pop-up initiative at Plaza Singapura that sees booth activities, 16 stage performances, and 6,000 giveaways for the public.
This comes in a bid to increase engagement among the Singapore audiences, whose various shopping needs and preferences are being addressed by means of a partnership with 20 local and global brands altogether. Some prominent names on the list include Shiseido, The Liquor Shop, and Langeige.
Running from April 13 to 15, 2018, here are some event highlights that may be of interest to potential event-goers:
Product demonstrations, food and wine tasting
Interactive and fun games with prizes to be won
Flash deals all-day long
Surprise boxes on sale (S$29 each, containing products with a combined value of up to S$200)
6,000 freebies, worth S$120,000 in total
The offline birthday bash experience will then be translated online, where attractive deals are slated to go live on Lazada's official website from April 24, 2018 onwards.
In the meantime, interested parties may head down the Atrium at Plaza Singapura from April 13 to 15, 11am to 9pm daily, to enjoy all the offline goodness.