If you missed last year's Star Wars Day, here's your chance. And for those who did join us for this geek-tastic day last time around, Esprimo and Singapore's Star Wars fans are bringing even more great stuff that any Star Wars fan is sure to go crazy for.
Star Wars Day, a.k.a May the 4th, will be celebrated this year at the F1 Pit Building with a two-day festival for the second year running, with the MAY THE 4TH BE WITH YOU festival culminating in the Star Wars Run 2018.
We're holding a giveaway for tickets for the run, so be sure to sign up quick! The event will be jam-packed with activities celebrating the fantastic series from that galaxy far, far away.
Here are just some of the events lined up for you:
1. Meet Albin Johnson and Pink Astromech R2-KT
Don't miss this chance to meet the founder of the 501st Legion, the international Star Wars costuming organisation. Albin will be roaming around the festival from 4pm on May 4th and from 2pm on May 5th. This is his first-ever visit to Southeast Asia so don't miss this opportunity!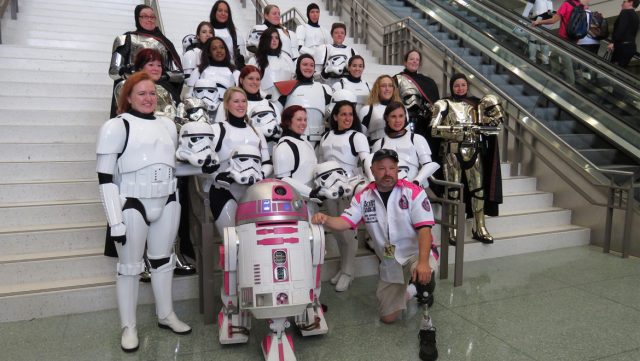 Accompanying him is a little pink astromech droid, built by the R2 Builder's Club in honor of his late daughter Katie, who was diagnosed with brain cancer. Inspired by how R2-D2 cared for Padme in Star Wars Episode II: Attack of the Clones, he designed KT to watch over Katie. KT is now a symbol of Albin's efforts to spread awareness of paediatric illness. R2-KT is also famous in her own right, too, as she appeared in a cameo in The Force Awakens!
2. Special Edition Merchandise
Here's another chance that you can't miss. There will be limited collectibles and merchandise designed for this event for sale, including the Star Wars Run umbrella, electronic lightsabers, special edition pins and Solo: A Star Wars Story Golden Village Collectible Movie Card Combo.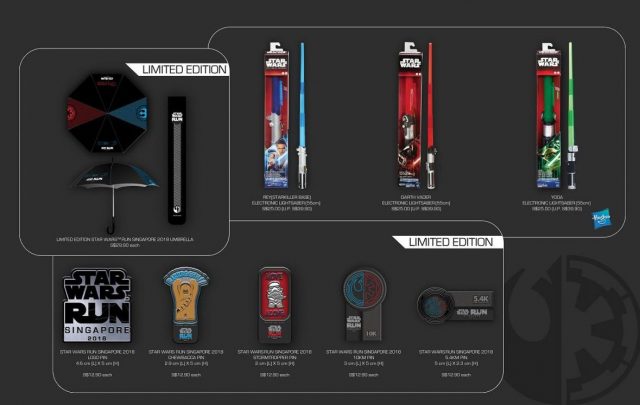 3. Kid's Fashion Parade
There's also some fun for the family on May 5th with the fashion parade for kids under 12. Kids can dress up as their favourite characters and compete against the other kids! The top three contestants in each age category (4 and under, 5-12) will win attractive prizes. What's more, the first 40 to register will get a goodie bag.
4. Fan Costumer's March
Feast your eyes on some of the best Star Wars fan costumes that you'll find, with over 30 fans from various fan clubs marching in costume on both days! Get your phones out, because you'll be want to snap a picture with these fans dressed as your favourite characters.
5. #StarWarsXRoyalSelangor Selfie Contest
If you're dressing up for Star Wars Day, snap a selfie at the Royal Selangor booth, post it to Facebook or Instagram with the hashtag #StarWarsXRoyalSelangor to take part in Royal Selangor's Snap, Post, and Win contest! The most creative entry will win a Royal Selangor Millenium Falcon worth S$850.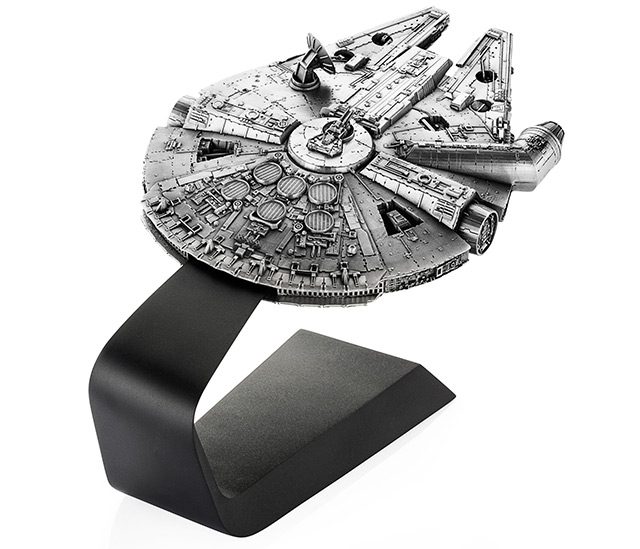 6. Pewtersmithing Workshop
Learn to make your own personalised pewter dish with Royal Selangor's School of Hard Knocks. Here, you'll learn the subtle art of pewtersmithing. And you'll get to take home a special edition Star Wars Run Singapore 2018 dish! Registration is open at the booth in the festival only for the first 200 participants, and is priced at S$50 per person, or S$80 for two.
7. The Star Wars Run 2018
Finally, to end off the event, the Star Wars Run returns on May 5th at the F1 Pit Building and Marina Bay area. There will be three categories this year: the 540 Young Jedi Dash, the competitive 10km run and the non-competitive 5.4km run, so no matter your age or fitness level, you can definitely participate in this run to end off the night!
In the run, you'll choose between two routes: to join the Rebellion or the Dark side, and each side will lead you to engagement zones which will bring inject this Star Wars experience with even more excitement. Along the way, you'll be able to spot Imperial soldiers or members of the Rebel Alliance to guide you along the way.
For the non-competitive run, the two sides will start running in opposite directions, complete with a pyrotechnics display you'll never forget.
For the competitive runners, the top three winners for both male and female categories stand to win a special trophy sponsored by the event partner Royal Selangor, Garmin Forerunner watch (worth up to S$599), and prize money up to S$1,000.
All other finishers will receive a commemorative medal and a T-shirt to remember this day by.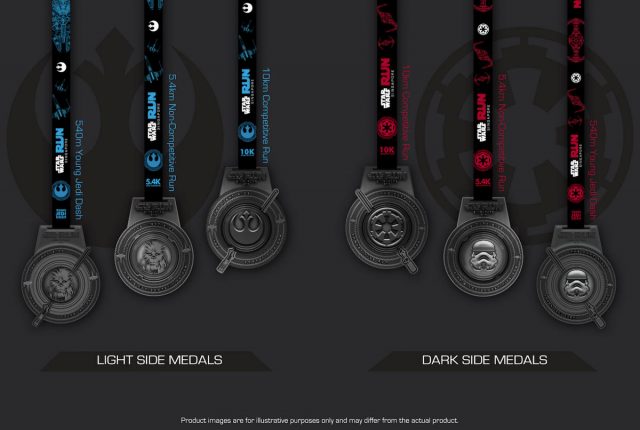 Admission to the festival is free, but you have to register to participate in the Star Wars Run. There are limited spots for that, so sign up now!
You could call Jeanne a dabbler – anything she isn't yet a fan of, she will be eventually. The list of things she's into is only rivalled by the things she plans on getting into. Overanalysing makes everything fun.