It looks like Wednesday is returning to its roots for Season 2. Jenna Ortega (Scream VI, You) revealed on Variety's Actors on Actors that the show will move away from romance-driven subplots and focus more on its horror aspect.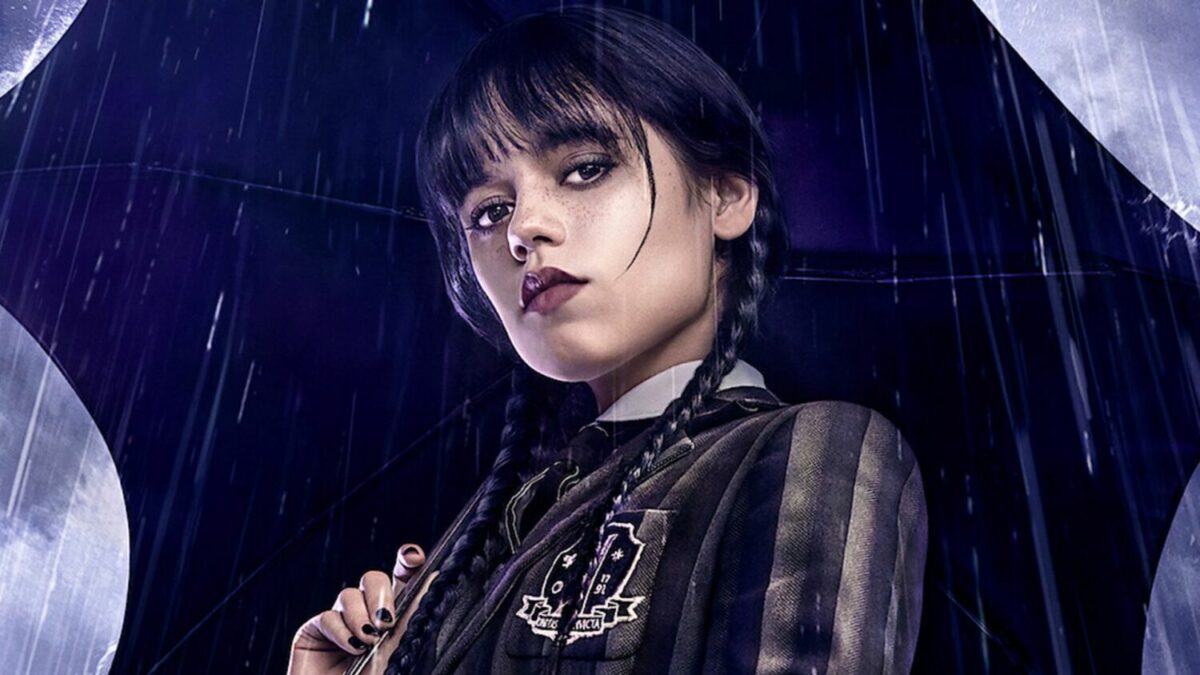 "We've decided we want to lean into the horror aspect of the show a little bit more," Ortega told Fanning. "Because it is so lighthearted, and a show like this with vampires and werewolves and superpowers, you don't want to take yourself too seriously."
"We're ditching any romantic love interest for Wednesday, which is really great," she added.
This is not the first time the actress has expressed her displeasure about the love triangle involving Wednesday, Tyler Galpin (Hunter Doohan), and Xavier Thorpe (Percy Hynes White), commenting to Armchair Expert that "it made no sense."
Ortega has been hands-on with Wednesday's character model since Season 1, with the actress changing Wednesday's dialogue without consulting the writers. Season 2, however, will give Ortega much more freedom to explore and shape Wednesday's development as she takes a seat in the producer's chair.
The actress highlighted that her involvement with the character in the first season made a rather "natural progression". 
"We had already been throwing out so many ideas, and I'm somebody who's very hands-on. I want to know what's going on," she said. "And with a character like Wednesday, who is so beloved and such a legend, I just really didn't want to get her wrong. So I try to have as many conversations as possible. On set, with the writers and Tim [Burton], we all would get together and decide, 'Okay, what works and what doesn't?' It was naturally already very collaborative."
"So in preparation for a second season, we wanted to get ahead of the curve and make sure that we could start the conversations earlier," she continued. "And I'm just so curious. I want to see the outfits, new characters that are coming in, scripts, and they were gracious enough to let me put the producer hat on."
Her work with Wednesday in Season 1 saw the series earning rave reviews and ranking second for Netflix's most-watched English-language series, just behind Stranger Things 4. So, one can only wonder in the excitement of just how far the series will go with her as a producer.