Nevermore Academy's resident goth is back! Wednesday has been renewed for a second season, but not without putting fans through a few scares.
The eight-episode first season centered on the titular Addams Family character with Scream star Jenny Ortega in the role. The Netflix series quickly set a new platform record for most hours viewed for an English language series in its first week with over 341 million hours.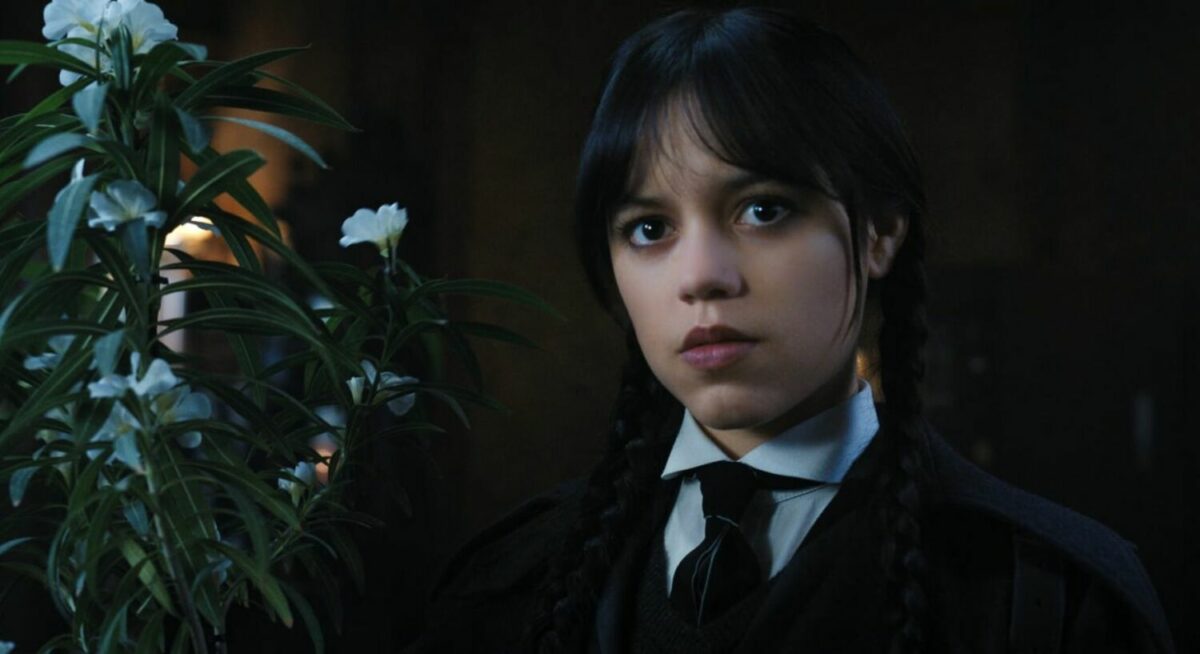 Since then, Wednesday has grown to become the second biggest English language show on Netflix with over 1.2 billion hours viewed and launched a new trend on TikTok inspired by the show's ball dance scene.
Whilst the show's undoubted success screamed for a renewal, the sale of the rights to Addams Family to Amazon sparked rumours of its Netflix cancellation. Thankfully, co-showrunners Miles Millar and Alfred Gough have set things straight and a video announcement promising more "torture" is a cause for celebration for Wednesday fans.
"We can't wait to dive headfirst into another season and explore the kooky, spooky world of Nevermore," said Millar and Gough in the Netflix announcement. "It's been incredible to create a show that's connected with people across the world. We're thrilled to continue Wednesday's torturous journey into Season 2." 
Season one of Wednesday revealed that the Hyde is still out there and that a stalker still lurks within the shadows of Nevermore. The threatening texts and creepy photos Wednesday received from an unknown number in season one's finale also suggest that not all loose ends have been tied up neatly as she thinks they have. Though we can expect more details for season two to come in the coming months, this new young detective seems to have her job cut out for her.
Aside from Ortega, Wednesday also starred Gwendoline Christie (The Sandman) as Principal Weems, Christina Ricci – who shot to fame as the child version of Wednesday – as the school's horticulturist and Catherina Zeta-Jones as Morticia Addams. The cast also includes Luis Guzman, Emma Myers, Isaac Ordonez, Hunter Doohan, Percy Hynes White, Moosa Mostafa, Joy Sunday, Riki Lindhome, Georgie Farmer and Victor Dorobantu as the beloved Thing.
Season one of Wednesday is now streaming on Netflix.