The esports industry has been gaining a lot of traction in recent times, raking in more earnings with each passing year. Closer to home, the scene has been growing, though still lagging sorely behind other regional giants such as South Korea and China, while the likes of Philippines and Thailand slowly catch up.
Despite that, our humble island is home to several esports champions, with Xian and iceiceice leading the charge. That, coupled with past experience from other notable players, means that more talents are waiting to be unearthed or trained – and not just on the technical side of things from the gamers themselves, but also the whole esports ecosystem as well.
The best way to start? Education, apparently. In a first for Singapore, private school Informatics Academy and esports organisation SCOGA have joined forces to launch the Esports and Game Design diploma, which has been registered with the Committee of Private Education (CPE). The eight-month course will cover the fundamentals of game development and esports knowledge, with the option to continue pursuing an Advanced Diploma in Esports and Game Design after graduating.
Spanning over three intakes in a year – January, May, and September – students are taught the following modules, of which the esports-oriented ones have a heavier emphasis on behind-the-scenes technicalities more than the competitive gaming element:
Event Management
Fundamentals of Esports – the history and evolution of esports, esports ecosystem, and the culture and contemporary issues behind the industry.
Gaming Platforms and Documentation – overview of different game development platforms, understanding of strengths and weaknesses of said platforms, introduction to game design/production document, and scheduling, production plans, marketing, and budgeting
Games development in C++
Graphic and Sound Processing
Live Streaming
Mathematics for Game Development
Team Management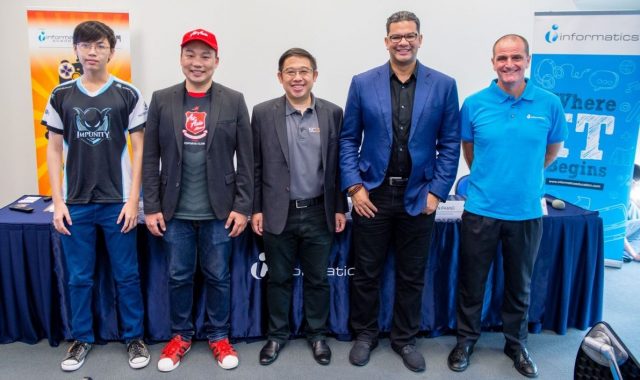 The tie-up between esports and game design may come across as a little out-of-place, especially since both parties appeal to different audience groups – one for the more competitive gamers, and the other for the casual enthusiasts. According to Allan Norton, General Manager of Informatics Education Ltd, however, branching into both fields "opens up the doorway to more options", which can also help shape a path for further education. Popular battle royale shooter PUBG was then brought up as an example of how game design can cross over into the waters of esports, considering that the game was designed for Twitch in mind.
As part of the school curriculum, the academy will be working with industry experts, such as Riot Games, ESL Asia and Twitch, in areas like curriculum development, industry insights, guest lectures, and providing attachment and internship opportunities. It's respectable to want to equip students with the required skill set, but therein lies a host of questions – for instance, what makes an individual "qualified" to tutor in a particular segment? The answer of "industry experts" is but a generic one that does little to allay the well-warranted concerns about legitimacy and credibility.
Furthermore, the short period of eight months surely isn't enough time to delve deeper into teaching material. To put things into perspective, that's only slightly longer than a semester in polytechnic, which means the entire syllabus is probably very, very watered down. How, then, can parents be assured of the quality?
Obtaining a diploma in less than a year may sound attractive in theory, but what matters most in the end is still the quality of education received. For that, time is definitely a more-than-reasonable trade-off, and it seems the collaborative diploma may not be delivering on this end.
With esports on the rise, it's an undeniably a positive sign that more steps are being taken to develop the esports industry. Yet, the word 'esports' often comes with a stigma – one that's frowned upon by society and parents alike – and a slow start is to be expected. It's to be noted, however, that the course is structured around the know-hows of the industry, and not the gaming aspect.
Still, it's going to be a challenge to push it out, not just because esports remains a relatively new field, but also due to the fact that there are way more credible educational choices for the game design route in the industry. Even within the specialisation, competition is already very strong, and being armed with a fresh eight-month diploma out of a new course is hardly the best way to fight against these trained individuals.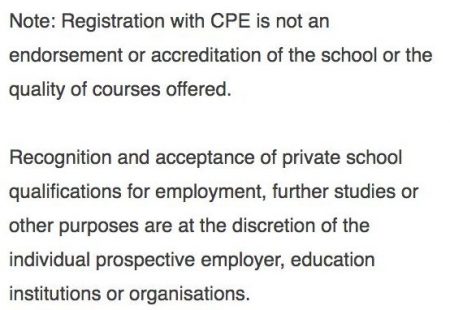 Besides, the CPE classification does not necessarily equate to accreditation, with the official website stating, "Registration with CPE is not an endorsement or accreditation of the school or the quality of courses offered", so interested parties should go in with their eyes open. In other words? The diploma is comparable to a semester in a Singapore Polytechnic.
No limit has been placed on the intake numbers, but the pioneer batch admittance slated for September 2018 should be a decent gauge for the demand level. 18-year-old Amos "Quatervois" Ker, captain of Vainglory's Team Impunity, currently serves as the student ambassador for the newly-launched Diploma in Esports and Game Design, of which course fees total up to S$6,480.
The last thing anyone would like to experience is graduating from the course and realize that they have less than employable skills or transferable credits using time spent which could have been used on YouTube tutorials or intensive googling.