The esports industry is on the rise, and despite what some have claimed, Singapore is home to a fair share of esports champions, taking home top prizes in a variety of international game tournaments, and gaining global recognition.
Here is the list of the most successful and notable esports champions from Singapore to date, showing that this little red dot is more than capable of producing high-level professional gaming talents.
---
Daryl Koh Pei Xiang (iceiceice)
Game: Dota 2
Total Earnings: $1,279,993.16
Iceiceice is the highest earning and the most successful esports player from Singapore by a wide margin. He started out playing Starcraft II but swapped over to Dota 2 in 2011, and since then, he's competed in well over a hundred Dota 2 tournaments in teams such as Zenith, EHOME, Team Faceless, and his current team, Mineski.
The 27-year-old took on the new challenge of fatherhood in early 2018, with his first child (Ice Ice Baby?), but he still continues to pursue his esports career, winning 1st place at the Dota 2 Asia Championships in April 2018.
---
Wong Jeng Yih (NutZ) 
Game: Dota 2
Total Earnings: $224,583.41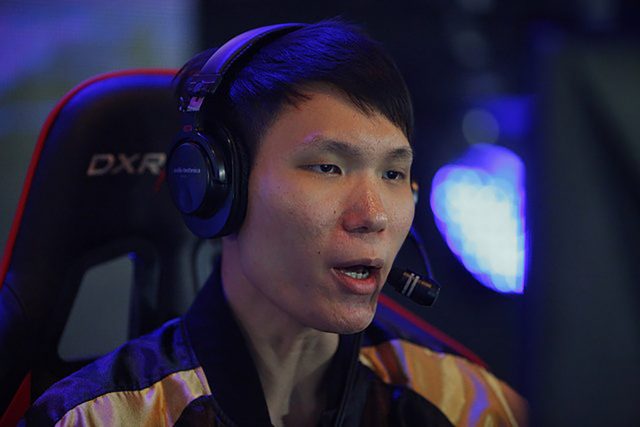 A veteran in the Dota 2 professional scene, NutZ played in Singapore-based Team Faceless alongside iceiceice and consistently hit top 10 spots in international tournaments. He has dabbled in coaching as well, leading Korean team MVP Phoenix to a 5-6th place finish in The International 2016.
NutZ remains an active member of the local esports community, frequently supporting and organising amateur Dota 2 tournaments.
---
Toh Wai Hong (xy-)
Game: Dota 2
Total Earnings: $95,900.72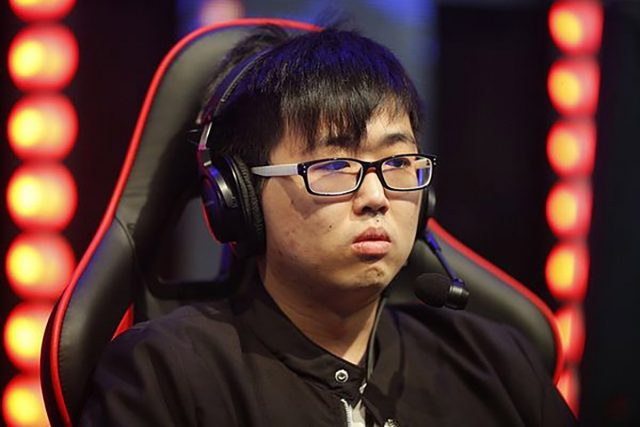 Formerly Team Faceless teammates and longtime friends with NutZ, xy burst into the scene with 3rd place at The International 2011 playing for Scythe. Since then he's most notably placed 5-6th at The International 2012 with Team Zenith, and he's been the champion of Mr. Cat Invitation Season 2 2017, and ProDotA Cup SEA #3 2016.
---
Benedict Lim Han Yong (hyhy)
Game: Dota 2
Total Earnings: $51,405.05
Hyhy is one of the pioneers of the Singapore Dota 2 scene, and was the captain of Scythe Gaming, which placed 3rd at the first ever Dota 2 International in 2011. He later moved on to play League of Legends under the Singapore Sentinels and Zenith, before enlisting for National Service. He currently plays for White Fries Gaming in China.
Hyhy was featured in a feature-length documentary called "Free-To-Play" produced by Valve:
---
Galvin Kang Jian Wen (Meracle)
Game: Dota 2
Total Earnings: $18,536.32
Meracle was signed as the captain of Singaporean team First Departure in 2012, when he was just 16 years old. The young talent has been traded hands to teams such as Titan, Scythe Gaming, Fnatic, and currently plays for iG Vitality. He finished in 3-4th place at the ROG Masters 2017 and 2016, and 1st place in the ProDota Cup Southeast Asia #4 in 2017.
---
Ho Kun Xian (Xian)
Game: Fighting games
Total Earnings: $75,234.28
Xian is among Singapore's most widely-known esports players, and for good reason. He made a name for himself by beating veteran Japanese fighting game player Hajime Taniguchi (Tokido), and 1,600 competitors to clinch 1st place at the Evolution Championship Series 2013 (Super Street Fighter IV: Arcade Edition), which is essentially the World Cup of fighting games.
Since then he has shown his fighting prowess by consistent podium finishes at prestigious tournaments such as the Capcom Cup and Dreamhack, and is currently a member of Team Razer.
---
Wong Xing Lei (Chawy)
Game: League of Legends
Total Earnings: $97,691.82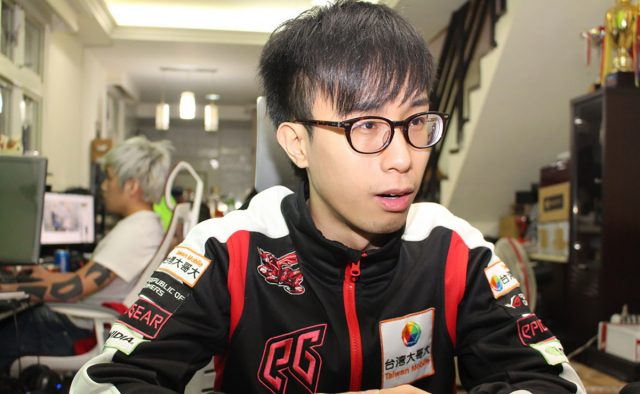 Chawy started out as a Dota 2 player, placing 3rd with Scythe Gaming at The International 2011, but soon switched to playing League of Legends. He achieved consistent podium finishes yearly at League Master Series (LMS) and Garena Premier League (GPL) tournaments, and has thousands of supporters across Taiwan and Southeast Asia.
---
Amraan Gani bin Musa Bakar (Amraan)
Game: FIFA Online 3
Total Earnings: $57,108.42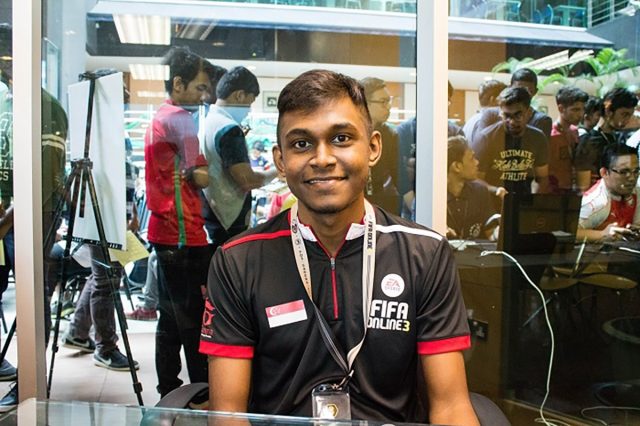 Amraan, along with Joseph Yeo (Zarate) and Li Si Jun (WEyuwenC), led Team Flash to victory at the EA Champions Cup Spring 2018. This was an improvement over their performance at the EA Champions Cup Winter 2016, where they placed 3rd with Chiang Wen Jun (hibidi) in the team instead of WEyuwenC.
---
Jonathan Tan Wei Zhong (duckie)
Game: Warcraft III
Total Earnings: $10,000
A one-hit wonder of sorts, duckie only ever took part in one Warcraft III tournament when he was just 16 years old – the Blizzard WorldWide Invitational 2004. He came in 2nd, beating out legendary Warcraft III players like Manuel Schenkhuizen (Grubby) and losing only to Fredrik Johansson (MaDFroG) in the finals.
He picked up the $10,000 prize and left the esports scene to resume his studies, despite receiving offers from Korean esports organisations.
---
Aaron Koh (Aaron)
Game: Hearthstone
Total Earnings: $37,520.46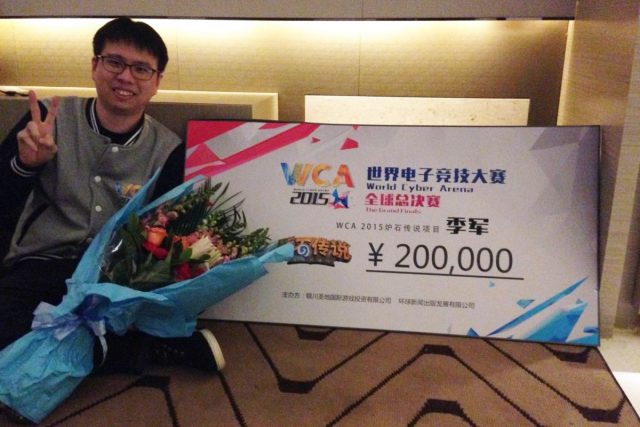 Hearthstone may not be a game that comes to mind when you think competitive esports, but despite the smaller prize pools compared to say, Dota 2, Aaron currently sits at the 9th highest-earning esports player in Singapore.
He clinched 3rd place at the World Cyber Arena 2015, beating out big-name players such as Aleksandr Malsh (Kolento) and Jason Chan (Amaz), and 6th place in the Hearthstone All-Star Invitational 2017.
---
There is evidently no shortage in professional-level gaming talent in Singapore. But there is a distinct lack of support, both from the government and the public (even within the gaming community), and a predominantly traditionalist culture in parents averse to encouraging gaming skills in children. This makes it unlikely for esports to be as widely recognised in Singapore compared to countries like the esports mecca of South Korea.
We have plenty of esports champions, ones worthy of pride, but unless there are fundamental organisational and cultural changes set in motion, they will still be in the dark. Hopefully esports recognition will begin to look up, now that it's been added as an official medal sport in the 2022 Asian Games.
If you think we've missed out anyone of repute in this list, please drop us a line!
---

Drop a Facebook comment below!