So you've watched Bong Joon Ho's Academy Award-winning film Parasite at least once (or twice, or thrice, if you've really been hooked and can't get enough) for the past month or so And while the film was lauded for being a social commentary of the class divide in South Korea, one can't help but remember it for its many seductive scenes involving food.
And among all the gastro-tastic scenes in the movie, you might agree with us that one of the most memorable ones was when Park Yeon-kyo was being served up some jjapaguri (also known as ram-don in the film's English subtitles) by Moon-gwang. Chances are you've probably been craving some, and absolutely need to know how to make a bowl (or two) for yourself.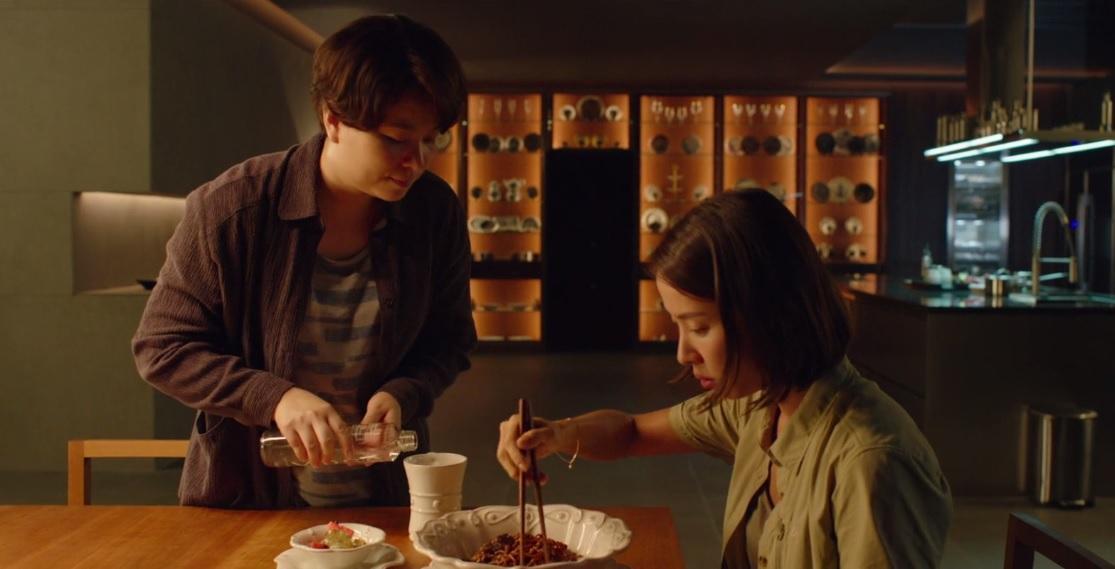 As it turns out, this fusion of economical instant Korean noodles and high-quality beef steak cubes (a perfect microcosm of Bong's exploration of the social divide in Parasite) is actually pretty easy to make. Here's what you need without having to break your bank for some $50 beef (thanks Uproxx), with virtually all ingredients available on either Amazon.sg or RedMart:
3 cups of water
1 packet of instant ramen (Amazon.sg / RedMart)
250g sirloin/ribeye steak, cubed (RedMart)
1 soup satchel from the instant noodle packets (not the powder, the liquid kind)
1 green / yellow onion, chopped (RedMart)
---
Recipe – Jjapaguri / Ram-Don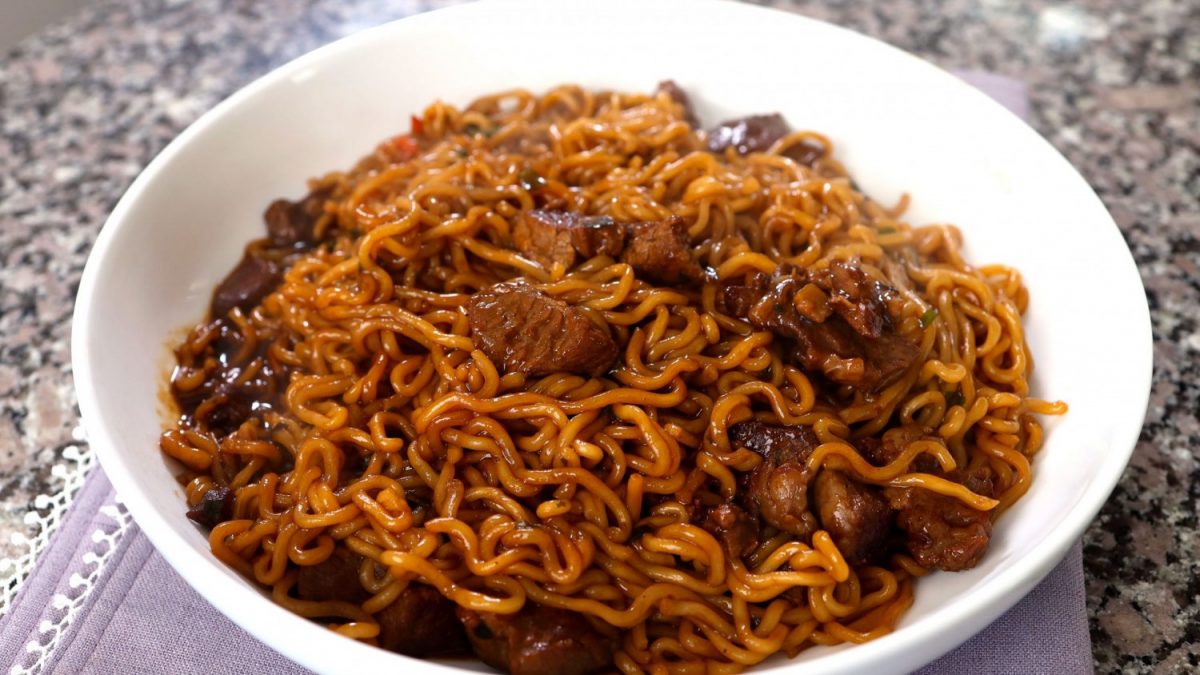 Preparation time: 1 hour
Cooking time: 8 minutes
Serves 2.
First, dice up the beef steak if you haven't already into bite-sized cubes. Toss it in a bowl with the soy sauce, vinegar, sesame oil, sugar and onions. Leave the mix in the fridge for about 1 hour to let the beef cubes marinate, before proceeding to cook them.
After heating up the cooking oil on the wok, gradually add in the beef marinade so that the cubes are introduced to the heat nice and evenly. Turn each side after about 60 – 90 seconds, or until both the top and bottom sides start to sear. Season with a dash or two each of salt and pepper to your taste. After which, remove the cubes from the fire and add the gochujang, tossing the cubes until they are lathered in the stuff.
Next, it's time for the noodles. Heat the water to a rolling boil, then add the udon first, which should cook for about 2 minutes, with occasional stirring with a pair of chopsticks. After this, immediately add the ramen, stirring occasionally for about another minute or two, or until the water comes to a boil once again.
Once done, drain the noodles and add them to the beef cubes. Additionally, if you want your ram-don to be a little slimier and not too dry (this is optional!), you can reserve some of the boiled noodle water and pour it back onto the noodles.
Toss the beef and the noodles together well, while introducing the soup satchel, as well as the oyster sauce. After that, it is ready to serve. If you want a little more in your ram-don, you can even opt for a fried egg, sliced cucumber and carrot, and even some chopped scallions to garnish. Also great with a bottle of soju.
And there you have it – your own set of jjapaguri / ram-don! The beauty about this dish is that it is rather customisable – you can use just about any combination of ramen, udon and beef (though the quality of the umami taste will differ depending on the exact ingredients used).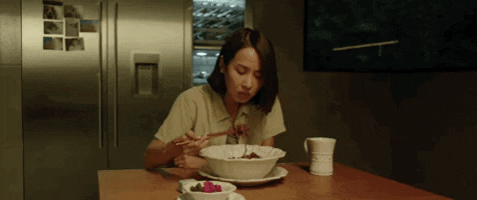 Now all you need to do is to watch Parasite yet another time (or even the HBO Max adaptation possibly starring Mark Ruffalo and Tilda Swinton), while wolfing down on this sumptuous bowl of noodles.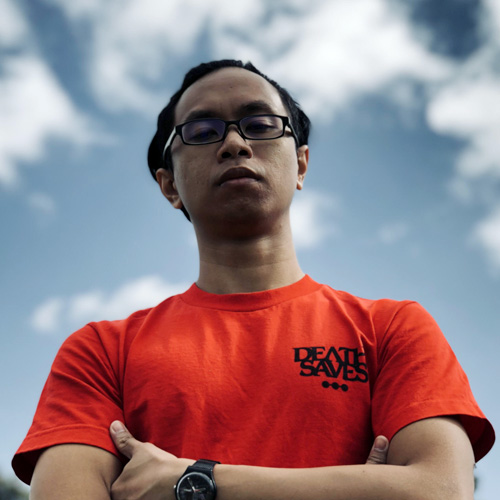 Marion has a serious RPG addiction. Sometimes it bleeds into real life; he forgets to sleep because he thinks he has a Witcher's body clock. Forgive him in advance if he suddenly blurts out terms such as "Mind Flayer" and "Magic Missile", because never once does he stop thinking about his next Dungeons & Dragons game.