Fantasy Island, Blumhouse's remake of the '70s television show of the same name, opened in theatres over the past weekend, making it a possible movie option for movie-goers looking to celebrate Valentine's Day.
Like it or hate it, Fantasy Island has a box office earnings of US$22 million worldwide on a US$7 million budget, making it a definite win for Blumhouse despite its less than stellar reviews. The film starred Lucy Hale, Maggie Q, Michael Pena, Jimmy O Yang, Ryan Henson, Austin Stowell, and Portia Doubleday.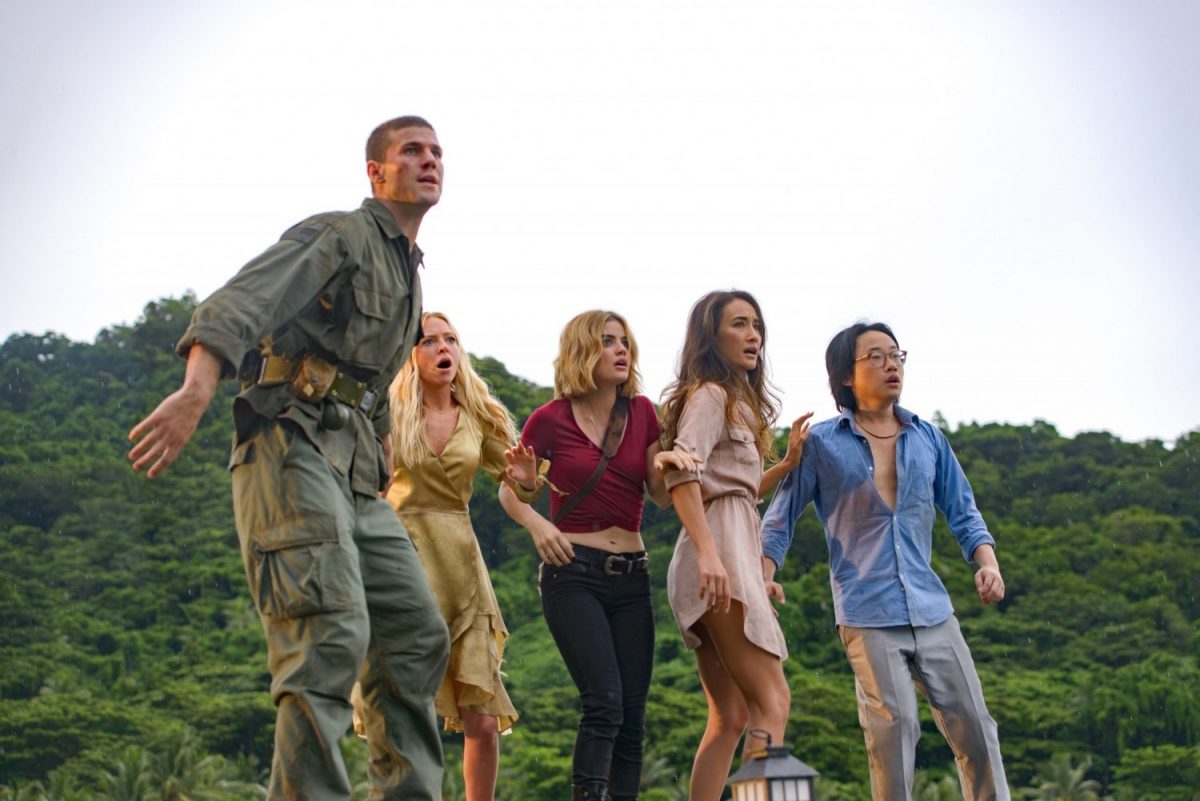 It was recently revealed by the film's director Jeff Wadlow that the PG-13 Fantasy Island was supposed to be a rated "R" movie though we aren't sure if a higher rating would have helped the film's reviews in any way.
In an interview with Cinema Blend, Wadlow mentioned that he had originally wanted the film to be R-rated before responses from their test audiences convinced Jason Blum to change the movie to a PG-13 one.
"Upfront I said, 'Jason Blum, the movie has to be rated R.' And it's not. That's great example of having to change and kind of go with the flow. I felt that it had to be R, and I thought I shot an R movie, but then when we showed it to an audience we were like, 'Well, it's not really that R.' And just a couple of trims and it was a PG-13."
He adds, "There'll be a slightly edgier cut that will be available later on. But the movie works, it's much more about character and emotion, and it doesn't matter if a movie's PG-13 or R – those things come through when you have great actors like we have in our film.
From what Wadlow has said, it seems he didn't make too many changes going from a soft R to a PG-13 rating, so not much of the film's story should be changed. At any rate, it seems a rated-R version will likely be released for home video so we can just wait till then to see exactly how much has been changed.
---

Drop a Facebook comment below!