Over a year after Nintendo released their Switch console, online features and play are finally on the way for the platform in the form of Nintendo Switch Online. The paid service, which Nintendo plans to release in September 2018, is akin to PlayStation Plus and XBox Live Gold.
With an abundance of news swirling around about the service's features, here's the lowdown on what to expect and all you need to know for the Nintendo Switch Online.
Pay for Online Play
It's a tad unfortunate, but games that are currently freely playable for online multiplayer won't be free anymore once the service drops. This includes Splatoon 2, ARMS, Mario Kart 8 Deluxe, Mario Tennis Aces, and Sushi Striker: The Way of Sushido, so enjoy these free of charge for the remaining few months while you still can.
Nintendo has also released a free companion Nintendo Switch Online app for iOS and Android, aiming to provide enhanced features for certain compatible games, For instance, the app will give Splatoon 2 players access to SplatNet 2 where they can review and share statistics, and order gear for in-game use. It'll also come with voice chatting capabilities, and easy-to-use social networking and messaging functions.
NES games, but no Virtual Console
Included in the subscription are 20 classic NES games, breathing some nostalgia into the Switch. 10 out of the 20 launch titles have been revealed, which include Mario Bros, Donkey Kong, and The Legend of Zelda, with plans for more games to be regularly added.
However, this signifies the final nail in the coffin for the Virtual Console, as Nintendo has confirmed that the Switch will pass on the collection of classic games. This comes as a disappointment to fans, but for now, looks like we'll have to make do with the NES titles and any subsequent release of older games on the Nintendo eShop.
Save Games to the Cloud
Currently, should something disastrous happen to your Switch, *poof*, there goes your save data! There's no way to export or back them up, a feature that users have been after since the Switch's release.
With Nintendo Switch Online comes the saviour – game data can be saved online for easy access, and more details regarding the cloud will be announced closer to the service's launch.
Subscription Pricing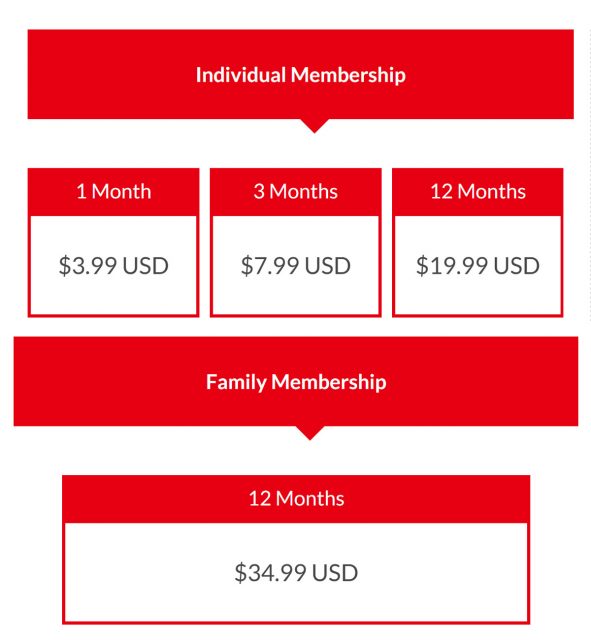 Membership types are split into Individual and Family, with prices ranging from US$3.99/1 month, US$7.99/3 Months, and US$19.99/12 months for Individual.
A Family Membership would be the best value for money, as US$34.99/12 months lets you invite up to seven other accounts to join a family group. Having 8 members in total would cost just US$4.40 for a year's subscription.
It's considerably less expensive compared to their Playstation Plus and XBox Live Gold competitors (Both are US$9.99, $24.99, and $59.99 for 1, 3, and 12 months respectively), but it does make sense when taking into account the fewer games and features offered right now by Nintendo.
No word on a specific launch date apart from the September 2018, so we'll just have to wait to hear more from Nintendo, especially for the remaining 10 NES games!
---

Drop a Facebook comment below!