Just a week ago, we wrote about how Hasbro's crowd funder for its Transformers: War for Cybertron Unicron might not be happening after all. Well, guess what, things are now looking a lot brighter on the horizon now for the massive Planet Eater.
This time, to help sweeten the deal for fans, aside from just the Transformers: War for Cybertron Unicron figure, Hasbro will also be including an additional 3.75-inch Galvatron figure for fans to recreate iconic scenes from the Transformers animated movie with. As Hasbro puts it, the new Galvatron figure will be just the "right size to fit in Unicron's hand, as seen in the 1986 film."
The enormous figure will also come with interchangeable chins (as bizarre as that sounds) so that you can choose to switch back and forth between a smooth chin, or a bearded one.
Those interested in funding the massive Transformers: War for Cybertron Unicron, standing at more than 27-inches tall with over 50 points of articulation, can do so now over at its crowdfunding page on Hasbro Pulse.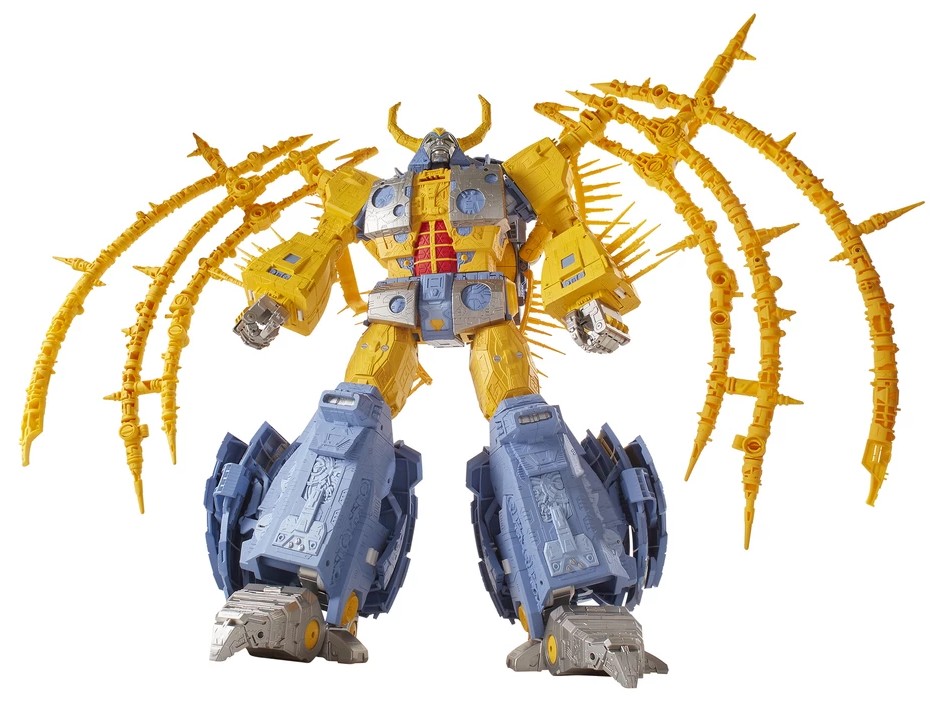 Along with the new accessories, Hasbro has also decided to extend the dateline to October 6, 2019. Currently, the project still needs 2,498 more backs to hit its goal of 8,000 backers. With each backer having to pay US$574.99 at once, we can all see why the project is taking so long to reach its goal.
We can only hope that these new accessories will entice more fans to help fund the Transformers: War For Cybertron Unicron and bring it into production. 
---

Drop a Facebook comment below!