It's a nation famous for pop songs, TV shows and food, but there's one export that has no equal – zombies. While the West has propagated the notion of the undead infecting the living, Korea has developed its own niche in the walking dead, from Peninsula, Train To Busan and Rampant. But nothing beats the global reach of Netflix's Kingdom, a Korean period zombie series that reigned king in 2019 with it's first season, followed by an equally engrossing second season a year later.
Bloody, historical and extremely gripping, the second season of Kingdom ended with a cliffhanger of a mysterious woman staring directly into the camera. Believed to be the mastermind behind the zombie virus, no one actually knows who she is, why she's there or if she even is responsible for the virus in the first place.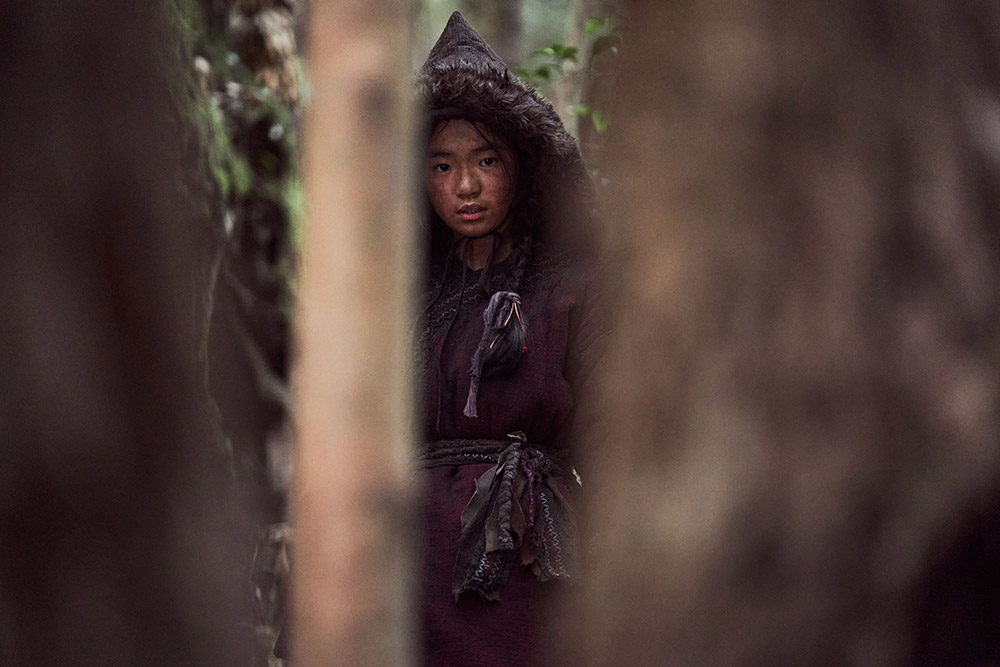 Instead of waiting for a third season, curious fans will soon get their answer to her identify, when the show's special episode Kingdom: Ashin of the North premieres on Netflix on 23 July 2021.
Speaking at a press conference that Geek Culture attended, director Kim Seong-Hun, writer Kim Eun-hee and stars Gianna Jun and Park Byung-eun shared more details about the special episode and what it was like making it.
Ashin, as many would've guessed, is an entirely new character to the Kingdom franchise. The idea of her came along as Kingdom writer Kim Eun-Hee was in the mid-stages of working on the second season. As Kim was looking for a new story to bring extra life and action to the latter part of the second season, inspiration struck. 
"The resurrection plant has these certain cold properties in the plant and so I naturally looked into the northern areas of Joseon and that's when I came across the marginalized people of the time that didn't belong anywhere," shared Kim. "I decided to take an interest in that aspect and throughout that process, this character Ashin was crystallized."
Played by Gianna Jun, Ashin marks a big comeback for the K-drama actress who bowed out of the spotlight four years ago, but amassed fame and following after appearing in My Sassy Girl, one of the highest-grossing Korean romantic comedy of all time, and My Love From The Star, which won the actress the Daesang (Grand Prize) award at the Baeksang Arts Award. All in all, the actress has 25 awards to her name, including Best Actress in the 41st Korea Broadcasting Awards and prior to appearing in season two of Kingdom, the actress was in Legend of the Blue Sea, and won six out of the 16 nominations she received at the SBS Drama Awards.
So it's no surprise that coming into the role of Ashin was easy for the actress, who was able to immerse herself completely in the character. However, the actress did add that playing in a zombie flick, especially one as famous as Kingdom, was a wildly entertaining experience.
"I was ready before I got into playing the role of Ashin. I focused mostly on how to interpret the personal anguish and hurt which we in Korean referred to as 'Han', that emotion into wanting to avenge for the whole land of Joseon," explained Gun.
"One of the things that I was most excited about was coming face to face with the zombie actors. I don't know if I can say this but I begged them for pictures so I was able to take pictures with the zombie actors and brag about it to my friends and family!"
Starring alongside Gun is Park Byung-eun, who plays Min Chi Rok, the Head of the Royal Commandery and a skilled archer brought over to the special episode from the second season. A well-liked character in the season, Park is excited for fans to see a different version of Min Chi Rok in Ashin of the North. 
"Unlike in season two when my character did a lot of killing and getting rid of the so called undead, this special episode focuses not so much on the action, but his relationship to the story and with the character Ashin so I believe that would be the very special aspect of this particular episode," revealed Park.
"In season two, you may have seen my character very well adept with the bow and arrow, and if you look at this particular special episode, you will also notice Ashin being a very skilled archer. So I think another good point to focus on is 'Why all the archery?'"
Given how the episode places emphasis on the relationship between Ashin and Min Chi Rok, actors Jun and Park had to work closely together, and it helped that both stars have known each other for a while, having starred in the 2015 action/drama film, Assasination. The two stars are happy to reunite once again and often joked about how much the relationship between them has changed and evolved.
"I was really happy to see him again. One thing I can say for sure is that he's definitely a better fisher now," joked Gun. "Back when we were shooting Assassination, he was boasting a lot but I never really got to taste what he caught, and so this time we all begged him to bring the catch and we were indeed able to enjoy all of the results of his wonderful fishing skills."
Adding on to the fishing story, Park joked, "I don't know which to focus on more because I'm supposed to be working on my acting skills, but these people here have driven me out to sea to fish for more yellowtail and then cuttlefish!"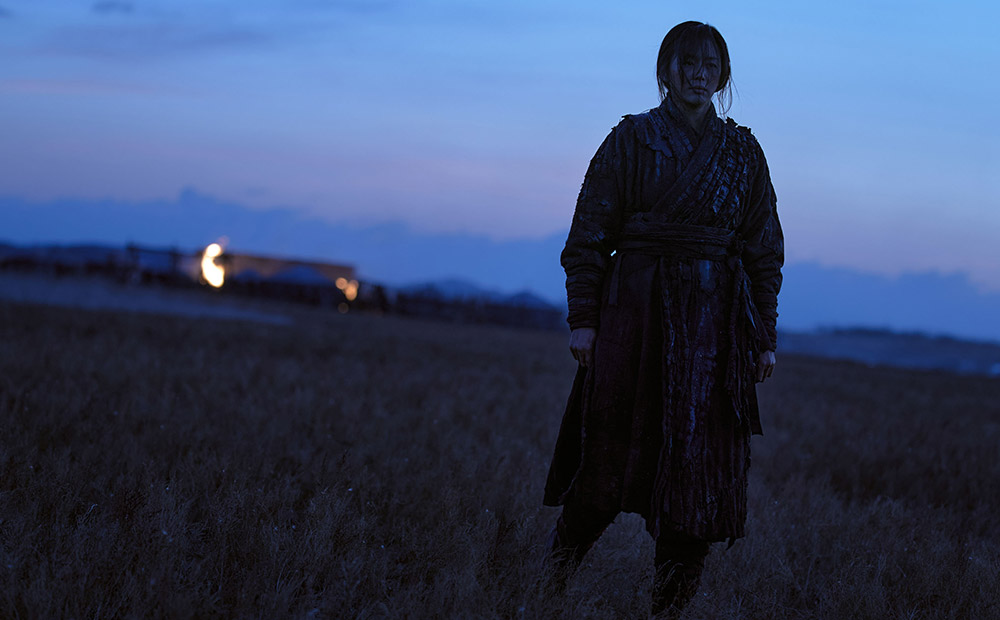 "When we were both working on Assassination, it was the first time I actually met Gianna and I would say that we weren't that close, there was a little bit of awkwardness between us but when I heard that we would be working side by side for this special episode, there was great excitement. I really looked forward to the chemistry that we could create on-screen. I think she's an amazing actress and it's such an honor and joy to be working alongside her," added Park. 
Reminicinsing their time together on set, the stars and the makers each went around to share their favourite scene from the special episode and why they were drawn to the project.
Starting with writer Kim, she shared that her favourite scene was towards the later part of the special episode.
"This is very difficult to express without giving you any spoilers but all I'm going to say is that there is a scene with zombies that I'm particularly fond of. It was very tough to write that particular scene and it's also a scene that I really wanted to see come to life," continued Kim. "And of course, the reason why I am drawn to the story of Kingdom it's because I wrote it!"
Director Kim Seong-Hun shares the same sentiment.
"It's tough to talk in detail about the scenes, but I believe that it is a scene that the entire 90 minutes really is running toward. I would say it's a truly tragic but immensely charming scene," shared Kim. 
"I love Kingdom because it's what we created together. When you compare it to similar works in the genre, the Kingdom story in the series incorporates human history, the hunger, the greed for power as well as the concept of hurt or anguish or sadness, and I believe that it truly creates a wonderful harmony that leads to a type of unique chemical reaction that I think was the key to why it was loved by so many fans around the world."
Actor Park however, was fond of the scene where the young Ashin is seen kneeling before Min Chi Rok. The scene was special and memorable for the actor because of how incredible Gun carried the role, and the emotions displayed in the scene.
"She gave such a great performance and had such great energy that in turn, it really provided me and my character a similar energy that I needed to create that scene. I really think about 'What would this character do? How would he feel? How would you feel if this little girl is kneeling before him asking for these things'," shared Park. 
"I think it will be very interesting as well for the audience to look into that scene and think about how the relationship between these two characters change, and what kind of stories will unfold."
As a newcomer and a fan of the series, Gun is just grateful to have the opportunity to act in a special episode around her character, especially one who could be the catalyst to the zombie outbreak in the first place.
"My character Ashin is a woman that knows the secret of the resurrection plant so there were certain scenes that hint at that fact. As a fan myself I enjoyed shooting those scenes, I really got chills down my spine in those particular scenes," said Gun.
"Kingdom is not a series or a particular piece of work that can be changed or depends on one or two stars. It is based on an immaculate script, amazing direction and fascinating art, so I would say that Kingdom in itself is art in its own form. It's truly an honor, and it brings me great joy to think that something like Kingdom is created in Korea, and is brought to the entire world."
So who's the mysterious woman of Kingdom season 2 and what role does she play? You'll just have to watch Kingdom: Ashin of the North to find out.
Kingdom: Ashin of the North releases on 23 July 2021 on Netflix.
---

Drop a Facebook comment below!