Remember when Nintendo released their extremely adorable but ultimately expensive reimagination of the original Nintendo Entertainment System? Gamers around the world certainly did, and it was snapped up instantly. Nintendo, being who they are, stopped production when there was still considerable demand.
Today we finally know why – Nintendo has just announced the Super Nintendo Classic Edition! The vintage mini system will cost US$80 (grab it on Amazon, if you can…), releases on September 29, and will include 21 games, including the previously unreleased Star Fox 2.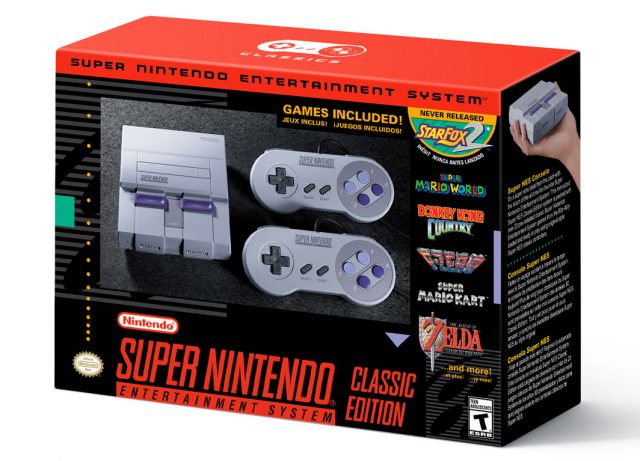 The best part about all this is without a doubt the classics on the system, which will excite many generations of gamers, they include:
Contra III: The Alien Wars
Donkey Kong Country
EarthBound
Final Fantasy III
F-ZERO
Kirby Super Star
Kirby's Dream Course
The Legend of Zelda: A Link to the Past
Mega Man X
Secret of Mana
Star Fox
Star Fox 2
Street Fighter II Turbo: Hyper Fighting
Super Castlevania IV
Super Ghouls 'n Ghosts
Super Mario Kart
Super Mario RPG: Legend of the Seven Stars
Super Mario World
Super Metroid
Super Punch-Out!!
Yoshi's Island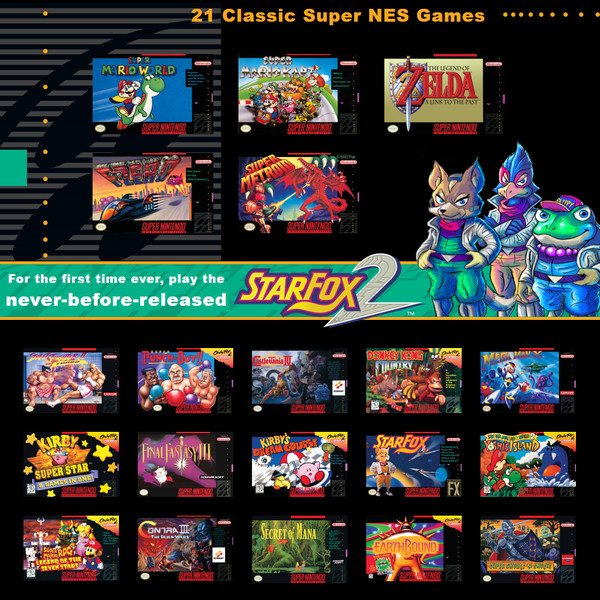 To unlock the aforementioned secret Star Fox 2, Nintendo wants you to prove your mettle:
Even for super fans who have played all of these games multiple times, the inclusion of the never-before-released Star Fox 2 game will offer them something entirely new to enjoy – if they can unlock it by proving their skills in the original Star Fox game. (Well, they only have to complete the first level – we didn't want to make it too hard!) – Nintendo
The SNES Classic will come with an HDMI cable, a charging cable, and two super adorable SNES controllers.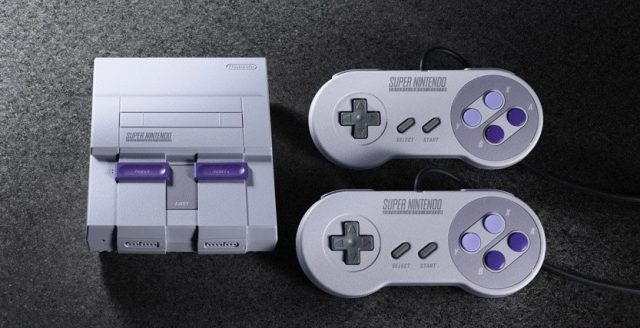 Prefer the Japan / Europe version? There is this variant too: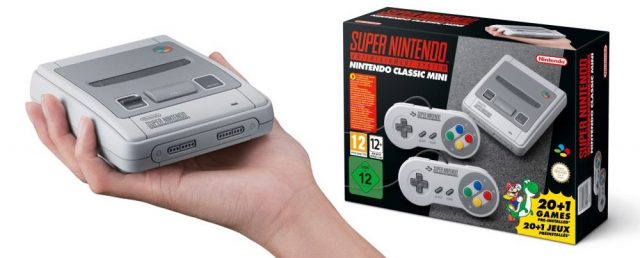 Gamers over in Japan will be getting the Super Famicom Mini on October 7, with some changes to the list of games included. Super Castlevania IV, Super Punch-Out, Kirby's Dream Course, and EarthBound, will be replaced with The Legend of the Mystical Ninja, known as Ganbare Goemon: Yukihime Kyūshutsu Emaki, Super Formation Soccer, Fire Emblem: Mystery of the Emblem, and Panel de Pon, known in the west as Tetris Attack.