Minor spoilers ahead.
Think Masters of Horror and oftentimes the likes of Stephen King, Alfred Hitchcock, and John Carpenter comes to mind. In the last few years, it's looking like director and showrunner Mike Flanagan can be added to this short list as well.
Across film (Ouija: Origin of Evil, Doctor Sleep) and television (The Haunting of Hill House), Flanagan is on a roll when it comes to horror and considering how well The Haunting of Hill House performed with critics and audiences, it is little wonder that he's back with a new addition to The Haunting franchise, this time centred around the spooky Bly Manor.
This follow-up is not a sequel to Hill House which was a retelling of Shirley Jackson's novel, The Haunting of Hill House, but a standalone series that is also based on another novel, this time The Turn of the Screw, by Henry James.
Set in the 1980s, we follow Victoria Pedretti's Dani Clayton, a bright young American who has taken up a job as an au pair by one Lord Henry Wingrave (Henry Thomas), to care for his two recently orphaned niece Flora Wingrave (Amelia Bea Smith) and Miles Wingrave (Benjamin Evan Ainsworth) at their summer country home, Bly Manor.
Before we proceed any further, it is worth noting that you'll be seeing several familiar faces from Hill House in this series, as audiences can think of this series as an anthology that taps on a common pool of actors, much like American Horror Story. 
In the first five minutes alone, we are greeted to the beautiful Carla Gugino who stars as, the mysterious woman whose decision to share a story to a group of people the night before a wedding, becomes the framing device for this whole series. She also serves as the narrator that makes an appearance every now and then throughout the show. Then you have Pedretti, who has been upgraded to lead actress after her show-stealing performance in Hill House as the tragic Nell Crain. Other familiar faces include Thomas and Oliver Jackson-Cohen, who starred as Hugh and Luke Crain in Hill House respectively.
As the show progresses, the audience is offered bits and pieces to the overall puzzle of Bly Manor, and it is not until much later that the pieces start to come together, offer a little more clarity. Though Dani might be initially unaware of what is going on around, lingering camera shots and characters' side glances helps to clue the audiences in that something is not quite right with the manor and its inhabitants.
When Dani is first introduced to Bly Manor, she is immediately drawn to the gorgeous house surrounded by a lush green English countryside. Flora and Miles Wingrave are extremely welcoming of their new au pair, with Flora proclaiming that everything is just "positively splendid". Both the children are incredibly charming but right from the get-go, one can't shake off the sense that there are more to the kids that meet the eye because of course, no horror series will be complete without some creepy kids to spice it up.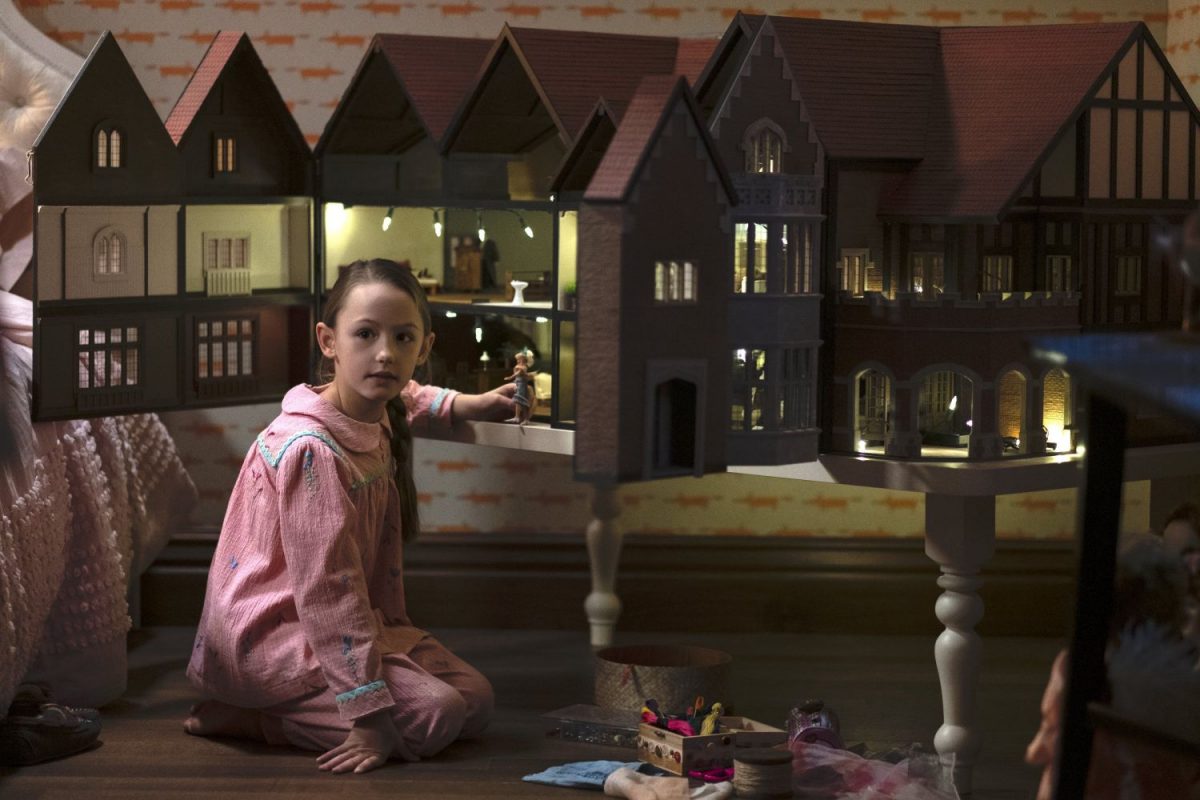 Despite the lush greenery and friendly (living) inhabitants, we, along with Dani, quickly learn that there are a fair number of deaths that surround the manor. First, there is Flora and Mile's parents, who perished in an unfortunate accident, as well as Rebecca Jessel who seemingly committed suicide after her lover Peter Quint, Henry's former valet, mysteriously vanished after embezzling from his employer.
Other key characters in Bly Manor includes housekeeper Hannah Grose (T'Nia Miller) who keeps the house running like clockwork, the cook Owen (Oliver Jackson-Cohen) who's also caring for his ailing mother back in town, and groundskeeper Jamie (Amelia Eve)who frankly seems like the most normal of the bunch at Bly Manor. 
Aside from the huge cast of characters running around Bly Manor, the show also juggles with a lot of narrative threads that Flanagan manages to pull together somewhat masterfully by the end. However, due to the many plot threads, Bly Manor as a whole feels a lot less cohesive as compared to Hill House. One episode can have viewers following Miles at boarding school, while the next can have us repeating Hannah's day over and over again, in what seems to be a Groundhog Day loop that's happening in her head. Where Hill House has a fairly linear and easy to follow process, Bly Manor will have you feeling like you are driving down several different roads, only for them to finally converge at the very end.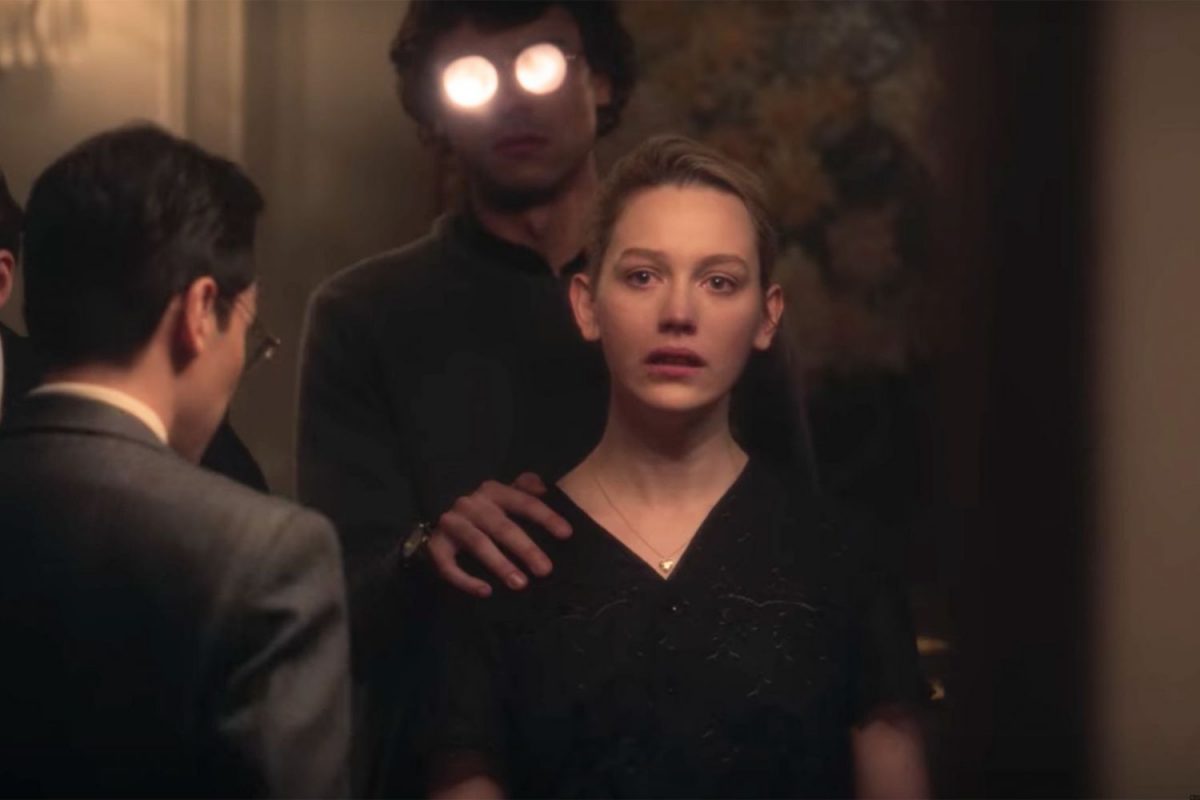 That said, the series still features spectacular writing and performances which really help to carry the series through. We have Hannah Grose in her feature episode The Altar of the Dead, where we see her constantly stuck in a loop trying to figure out what on Earth is going on, and her reluctance to accept the truth making it all the more painful. On the other hand, we have Peter Quint, who has been painted as a villain for most of the series, but when we finally see things from his view, we learn things aren't always as it seemed.
Despite the many spirits haunting the manor, the show is decidedly not as creepy and spooky as its predecessor. Instead, it offers a more introspective, psychological approach, and some might even prefer to call it a love story, as it is at the bottom of so many of the different narratives occurring. It is just a matter of whether that love resulted in a tragic or bittersweet ending but sadly, there is no sunshine and rainbows at the end of the road for the couples involved.
At the end of the day, there is no real villain in Bly Manor. Even the eerie Lady of the Lake, which gets a backstory in the series' second last episode, is a stubborn, pitiful soul that you can't help sympathising with, despite the many lives she has taken. Perhaps the true villain in Bly Manor is the human psyche and all the negative emotions that arise from it, such as greed, envy, and jealousy. By clueing you in and then revealing their psychological trauma to you, Flanagan manages to make it such that you can't help but care for, or at least feel for, his characters.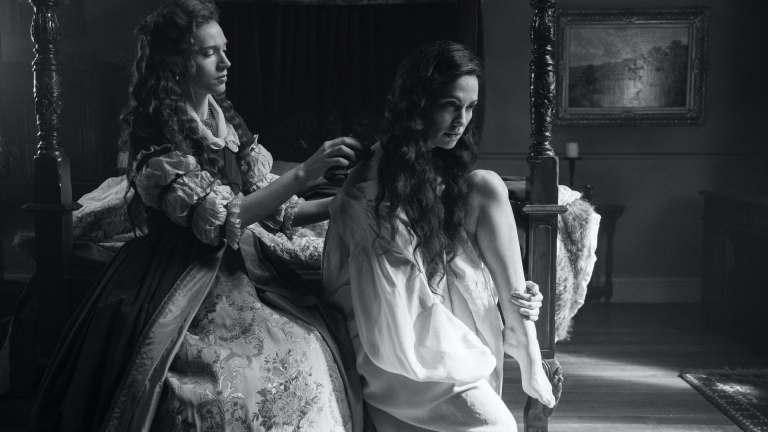 Flanagan also leaves the events of Bly Manor up to viewer's interpretation as to whether the events in the show really happened or not, as when asked by a wedding guest if the story is true, our narrator comments that if one were to fly to England and look for a Bly Manor, "you'd find no such place by that name". But as it turns out, the bride's middle name is Flora and we also see flashbacks of the other central characters at the final episode's wedding, clearly implying that there is at least an ounce of truth to the tale our narrator just told. 
All in all, sure the series might seem disjointed at times, and you might find certain flashbacks to be narratively jarring, but Bly Manor as a whole is still a hauntingly beautiful show to watch. Not just because of the great cinematography (or even hidden ghosts that may be lying around), but it's in the characters' downturned lips and sad gazes, the many tragic backstories, and bittersweet, star-crossed romances that makes Bly Manor a show that is definitely worth watching. 
It is by no means as terrifying to watch as Hill House, but what jumpscares the show does have each carry an additional emotional sucker-punch of psychological horror, which is sometimes even more terrifying than the spirits themselves. 
GEEK REVIEW SCORE
Summary
Mike Flanagan manages to masterfully weave a chilling tale of love, death, and grief in Netflix's latest psychological horror.
Story -

8/10

Direction -

8/10

Characterisation -

9/10

Geek Satisfaction -

9.5/10
---

Drop a Facebook comment below!