This review is based on the first 5 episodes of The Flight Attendant.
With Covid-19 grounding the world's population, leisure travel is basically a thing of the past, but that hasn't dampened our desire for flights of fancy, from the Mile High Club to well, Flight Attendant, the latest TV series from HBO about the illustrious life of a flight crew.
The life of a flight attendant has always been glamourised, from the countless opportunities to fly to many exotic cities, staying in fancy hotels, partying and come on, have you seen how hot the pilots and air stewardesses are?
On the surface, The Flight Attendant does give us a sneak peek into the fun and wild lifestyle of a flight crew but it also shows us the not so glamorous parts, from the sleep deprivation, inability to spend quality time with family and just how lonely it can be. But when your lead actress playing the title role is none other than Kaley Cuoco of The Big Bang Theory fame, you know there's more to this tale of hijinks 70,000 ft in the air.
After a date night out with one of her passengers Alex (Michiel Huisman) in Bangkok, Cuoco's boozy flight attendant Cassie wakes up in a hotel room with her dead date, and having no recollection of what had happened the night before. Panicking, she cleans up the hotel room (has this girl never watched a crime documentary?) and leaves in a rush.
Cassie then boards on her next flight to Seoul and is incredibly nervous and anxious the whole time. Of course, it doesn't take long till the body is found and everyone on board her flight is brought in for questioning. Cassie didn't pass the vibe check and so the FBI is trying their hardest to pin her for the murder.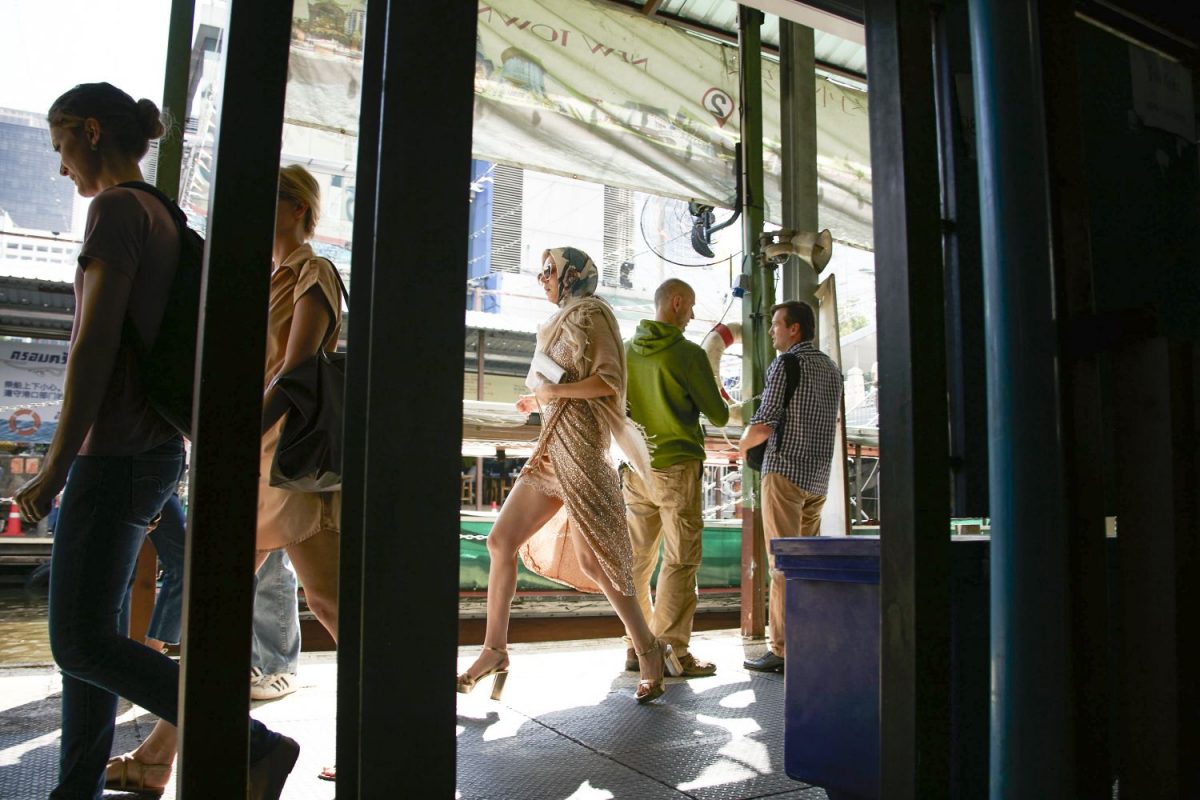 Throughout the episodes, Cassie slowly remembers what happened that night and learnt that she may have been set up. She takes it upon herself to solve the murder with her best friend cum lawyer Annie (Zosia Mamet) and Annie's boyfriend Max (Deniz Akdeniz), a talented hacker.
The show is a good mix of drama and comedy – though the latter isn't so apparent. The element of a murder mystery certainly puts a twist to what one would normally expect from comedy queen Cuoco, but the Big Bang actress truly proves that she is a versatile and talented actress.
With Cassie suffering from PTSD, struggling with alcoholism and just in general being a huge annoying mess, she is hardly a character that one can instantly like but Cuoco brings a sense of warmth and familiarity to the character in short little glimpses that will hundred percent keep you rooting for her.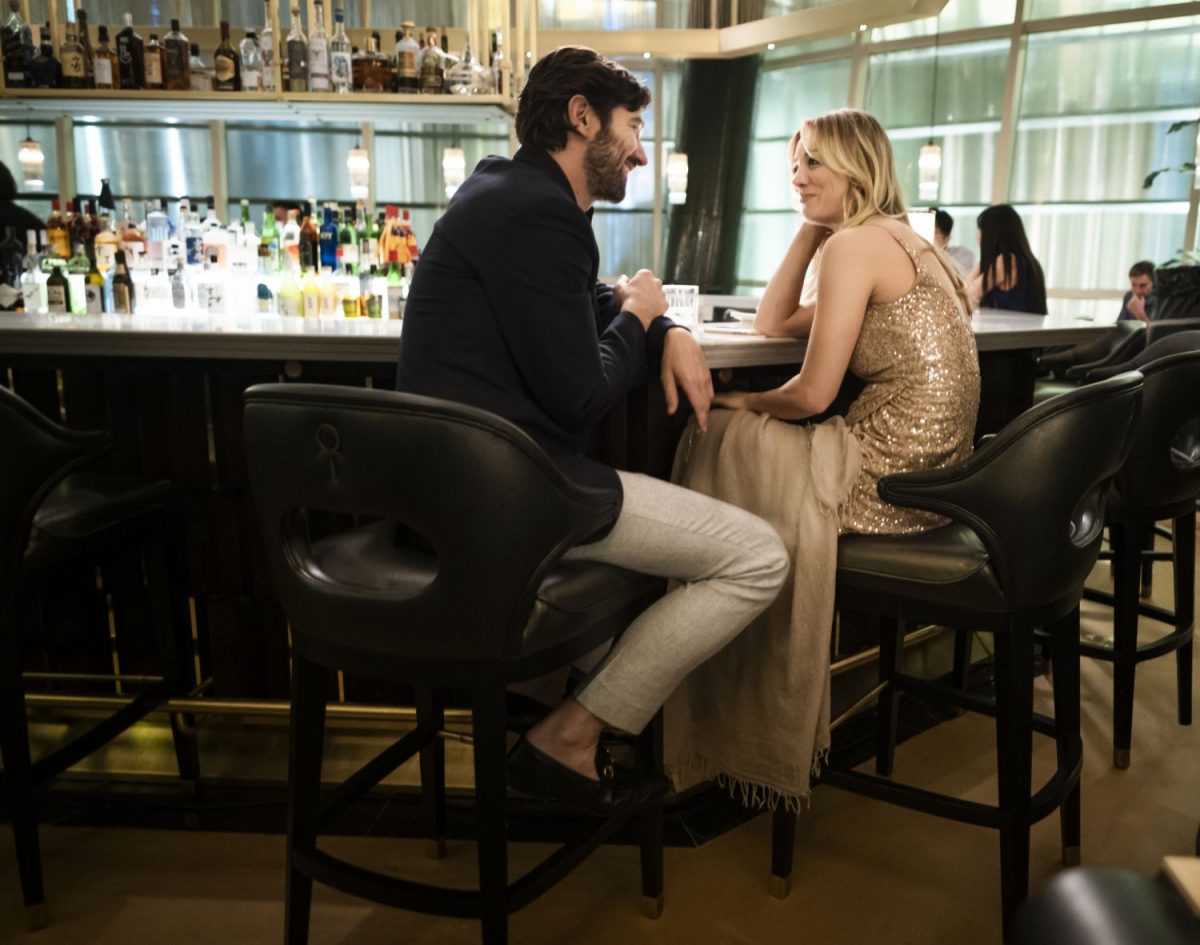 Whether it's the smile on her face when Cassie talks about animals or the pain in her eyes as she tries to suppress childhood trauma that's been resurrected due to her PTSD, Cassie is not at all someone you can find relatable, but Cuoco's magic makes you want to care for her.
The show is cleverly stylised after a classic crime-drama. During times of investigation or in intense moments, the screen is split into three parts letting you see the story unravel in different perspectives.
It's a style that you don't often see these days, as it's a narrative style that was more popular back in old classics, but it works in keeping you interested. It is also in these moments that add a little bit of comedy because you can see for yourself how stupid Cassie can be in making decisions.
The show is pretty graphic too and as mentioned, dabbles on pretty hard topics like mental health – specifically PTSD – substance abuse, suicide, racism, misogyny and even tries to depict the flaws in the criminal justice system. It is not heavy per se but it is referenced here and there. We get a tour guide of Cassie's traumatic childhood in every episode so that's… fun.
Music doesn't play a big part in the show, but it is most profound in scenes where Cassie finds herself in grave danger. It's a classic Hannibal-like track that creates discomfort and at times, can come off very jarring and noisy to the ear.
Five episodes in and the show is still entirely focused on Cassie. Whilst we applaud Cuoco for her phenomenal performance, she is basically playing an alternate reality version of Penny. Meanwhile, the other characters in the series are sidelined.
Huisman, most known for his role in The Haunting of Hill House, is stuck playing the love interest and a figment of Cassie's imagination. He hardly does anything useful apart from throwing rhetorical questions at Cassie and judging her for her alcoholism.
Rosie Perez, who we saw as a badass cop in Birds of Prey, is a stale middle-aged flight attendant going through a midlife crisis and Yasha Jackson's Jada only speaks when it's time to throw shade at Cassie.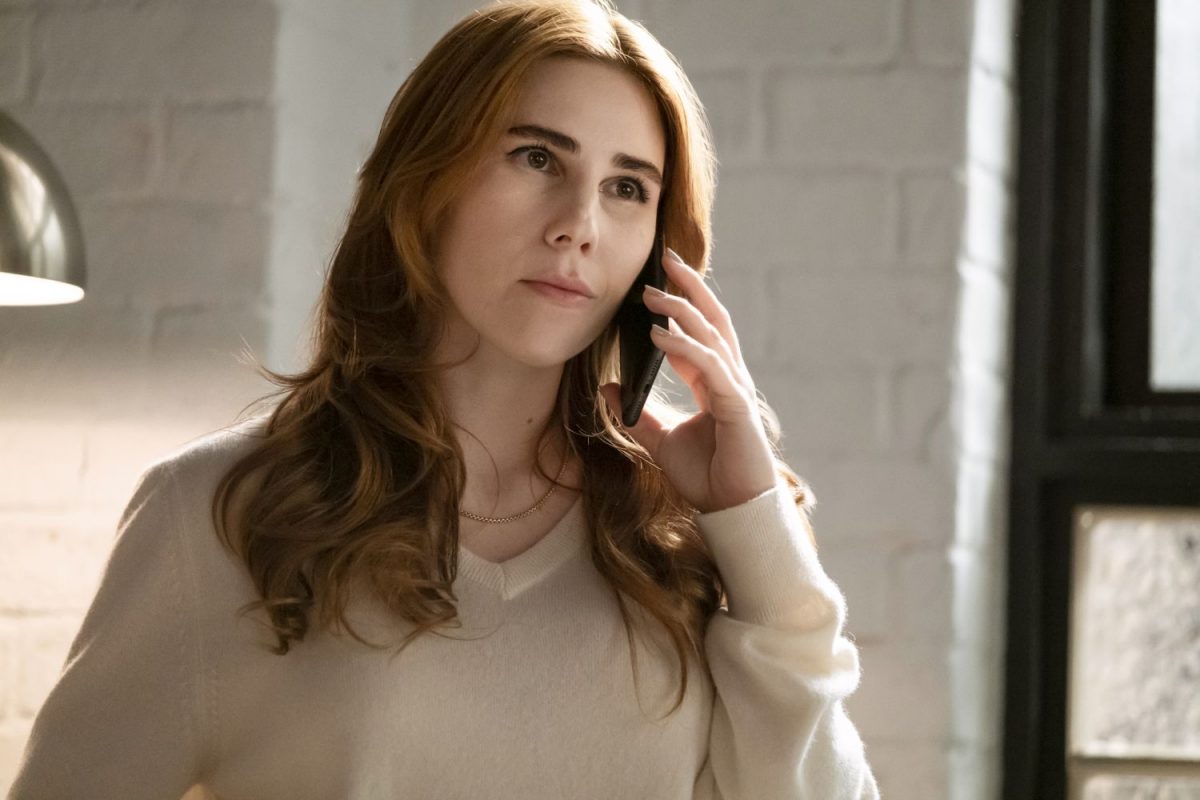 Griffin Matthews gets stereotyped as a gay flight attendant whose personality stems from mindless hookups and being the woke-st in the group – you know, because he's gay and only gay people have decency and the ability to treat women kindly.
The most intriguing character apart from Cassie so far is Miranda Croft played by Chilling Adventures of Sabrina's Michelle Gomez but she only speaks a sentence or two.
An episode of The Flight Attendant goes up to about 40 minutes and whilst it sounds like an awfully long time, the episodes whizz past quickly.
Every episode brings forth new developments to the murder and they smartly end every episode with a cliffhanger. So if you're a sucker like us who can't rest when a story hangs, The Flight Attendant is a show that you can definitely watch in one seating (we've tested).
The HBO original is a show that we would recommend if you're in the mood for a crime-drama that isn't so taxing to watch. It's got the bare minimum of a murder-mystery as it keeps you thinking and questioning but we wouldn't say it's the best to exist.
Nonetheless, The Flight Attendant is an enjoyable watch with an interesting premise and should receive some love for their characterisation of Cassie. The focus on the life of flight attendants is a breath of fresh air as we hardly see a show spotlighting this line of work.
So far, it's been a smooth journey – but will it have a rough landing? We can only wait and see.
GEEK REVIEW SCORE
Summary
The Flight Attendant is an easy to watch crime-drama focusing on a drunk flight attendant caught at the wrong place, at the wrong time. 
Story -

8/10

Direction -

7/10

Characterisation -

7/10

Geek Satisfaction -

7.5/10