Xiaomi has dubbed the Redmi Note 11 Pro 5G the 'mid-range flagship king', which is quite strange, given that this determination is based on the delicate balance between price and hardware. But given how the Chinese company is making that proclamation so confidently, we wanted to see if the device is worth the investment, compared to its more powerful and expensive brethren.
And right out of the box, the Redmi Note 11 Pro 5G impresses. The flat edges and tempered glass back with matte coating feel comfortable to hold and touch, offering a more polished look and feel for a smartphone of its type. Gone is the whimsical structure of less high-end devices, and it feels secure in your palm, without giving off the sensation of potentially slipping from one's hand.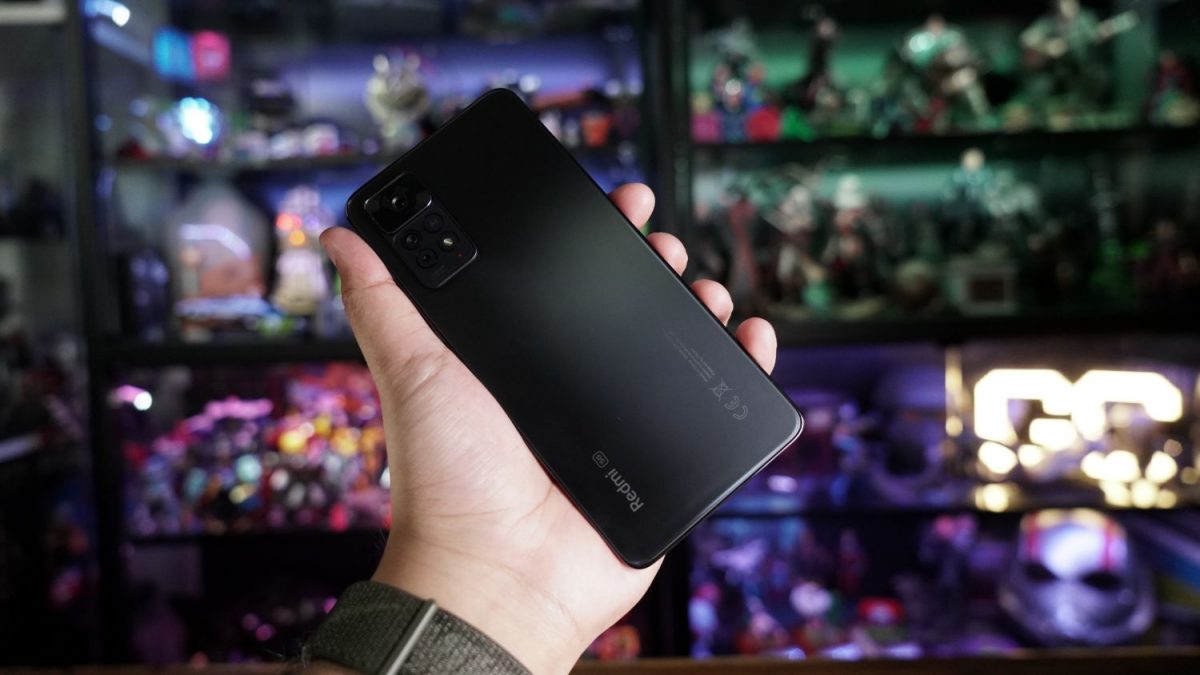 When the phone is turned on, the crisp 6.67-inch FHD+ AMOLED Dot Display looks stunning, which matches the native resolution of 2400 x 1080, 20:9 aspect ratio with a 120Hz refresh rate. It is clear that be it for watching videos or gaming, the Redmi Note 11 Pro 5G doesn't disappoint visually, as videos are smooth, sharp, and won't look at all out of place even when compared to higher end smartphones such as the iPhone 13 and Samsung S22 series. The display is also made using Corning Gorilla Glass 5, which means that this is a reasonably durable smartphone that can withstand a few accidental drops.
Of course, being a mid-range phone, if the display dazzles, then there must be compromises made elsewhere. The question then, is whether the compromises affect the experience of using the phone. The first bit of compromise is in the CPU, which is an octa-core Snapdragon 695 chipset, which, all things considered, is more than sufficient.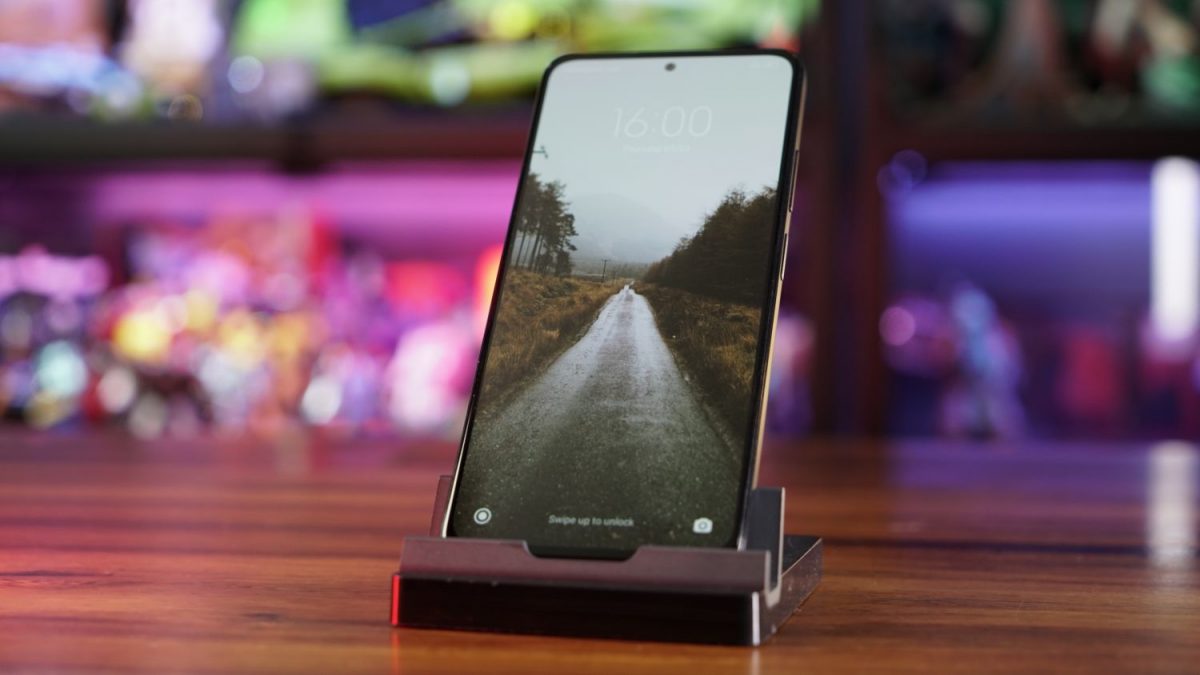 When running modern titles such as Genshin Impact and PUBG Mobile, with the graphical settings at medium or high, there are no stutters or any tangible issues while playing. While the phone does heat up, which is normal, it doesn't reach unreasonable or dangerous temperatures during gaming sessions that last below two hours. On the highest graphical settings and over long periods of intense use, however, it is clear that the load is too much for the Snapdragon 695 to bear. The temperatures will start to feel uncomfortable, and games could crash due to the graphical demand.
Still, that isn't an issue, because the Snapdragon 695 isn't meant to be a powerhouse. It's meant to be a device that can do most of what's demanded well. That includes most of the productivity and entertainment needs of users. This is only a deal-breaker for those who want to play mobile games at the highest fidelity for prolonged periods of time, which is a terribly specific set of circumstances.
Another aspect of mid-range compromise is the camera. It is not bad, per se, but it clearly cannot compare to the cutting-edge mobile camera technology featured in phones like the Samsung Galaxy S22 Ultra. The Redmi Note 11 Pro 5G features a 108MP main lens, 8MP ultra-wide lens, and a 2MP macro lens (a dip from its predecessor's 5MP macro lens with autofocus). Generally, the camera, which takes pictures in 12MP normally and the full 108MP in Pro Mode, though it doesn't allow users to save pictures in the RAW format, unfortunately. For some reason, however, the pictures taken in 108MP look less sharp when zoomed in. Still, all the pictures, in a vacuum, don't look half bad.
However, it'd be a stretch to call them impressive. They are just about what you'd expect from a mid-range phone. The 8MP ultra-wide mode also suffices, without doing anything that stands out. In low-light situations, the cameras don't fare as well, and the Night Mode does mitigate some of the challenges, though not completely.
Video recording is capped at a maximum of 1080p and 30 FPS. This is a step down from the Redmi Note 10 Pro, which could take videos in 4K at 30 FPS.
The bottom line, as far as the camera goes, is that it's good enough for taking photos and videos casually, as a way to record memories. The quality is by no means bad, it's just not going to be mind-blowing. As such, mobile photography enthusiasts will be better served looking elsewhere, because this phone is not designed for them. This suggests that the Redmi Note 11 Pro 5G is meant to be a reliable workhorse of a phone that competently meets the day-to-day needs of the user, and in that department at least, it does the job well.
The battery life lends credence to that idea, as the battery on the Redmi Note 11 Pro 5G's is great. With moderate use of about six to seven hours of screen time a day, the 5,000 mAh battery only requires charging after two days. This, coupled with the 67W charger that comes with the phone, means that battery will never be an issue when it comes to this phone. The charger is able to charge up the phone from zero to 70% in 30 minutes.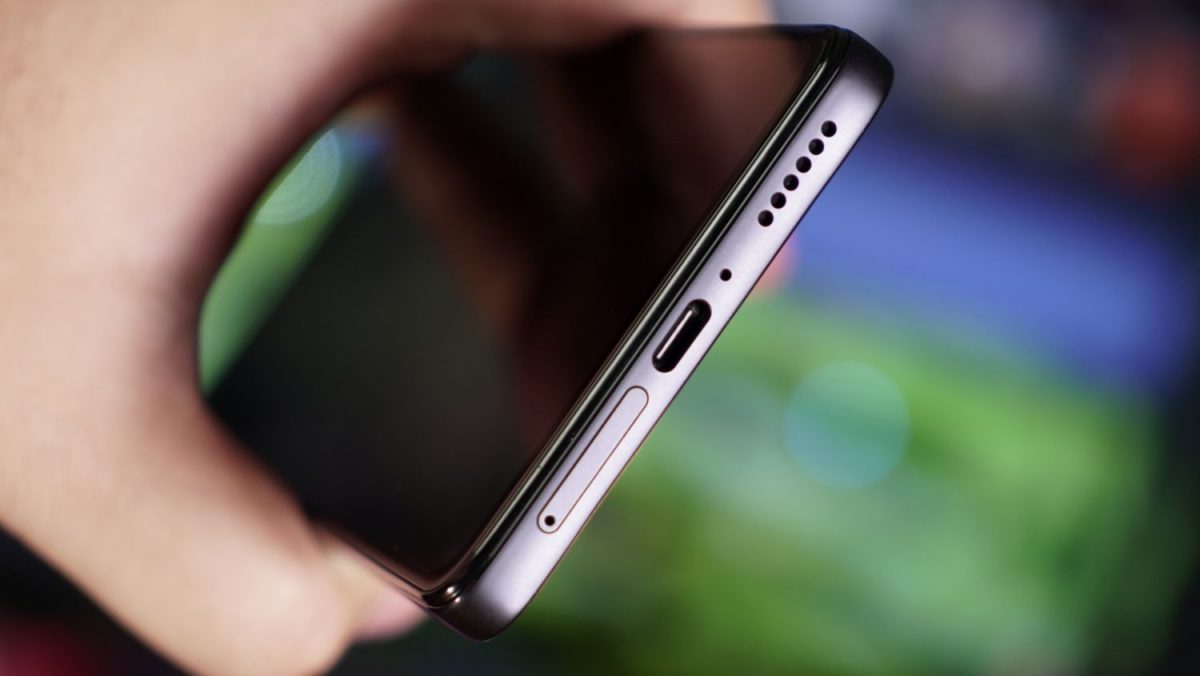 Audio-wise, the phone features Dolby Atmos technology and while the stereo speakers setup can't compare to a good pair of earphones or headphones (there's a 3.5mm headphone jack for that very purpose), it's still a satisfactory setup that is more than good enough for gaming or watching movies on speakers.
The power button also functions as a side-mounted fingerprint scanner, which works nicely and adds that few milliseconds of efficiency to the device. The fingerprint scanner is accurate and fast, and users are unlikely to have any complaints about it. There is also a face unlock feature for those who prefer to use that, which is also fast and accurate, and also works with a mask. Naturally, the latter isn't the most secure, but for users who prefer it, it's available as an option.
The Redmi Note 11 Pro 5G, on the whole, is a phone that seems to be knocking on the doors of the pantheon of high-end phones, with a range of features such as the display that belongs up there, while some of the specs, such as the camera array and CPU, are still rather middling. It's a reliable and durable phone with an IP53 water-resistant rating. It's an overachieving worker.
So what's the kicker? What pushes it towards being a great phone and worthy of serious consideration is its price, which starts from S$399. Instead of offering a suite of features that you won't use while having a price tag of about S$2,000, the Redmi Note 11 Pro 5G gives you everything you'd need on a day-to-day basis and then some, while being eminently affordable.
Is it the mid-range flagship king? With its mix of high-end and mid-range features and specs, there is actually quite a strong case for it.
GEEK REVIEW SCORE
Summary
The Redmi Note 11 Pro 5G cleverly mixes high-end and mid-range specs and features to cater to the daily needs of most users. The crisp AMOLED display and robust battery life are impressive, and for its price, one would be hard-pressed to find a better workhorse of a phone.
Aesthetics -

8.5/10

Build Quality -

9/10

Performance -

8/10

Value -

10/10

Geek Satisfaction -

9/10