Despite what many think, a phone is not just all about its cameras – though that is indeed important. After all, there is little point in having a great phone with tons of fun features, only to have it die on you after a few hours of use, or having to spend a long time charging your phone up.
Oppo is here with its solution to that very specific problem with the Oppo R17 Pro. The Oppo R17 Pro is currently the fastest charging phone in the world, thanks to its SuperVOOC charging system. So how fast is fast? The 3,700 mAh battery took around 30 minutes to get from zero to 100%, which is ridiculously fast. For those who are in a hurry, a quick 10-minute charge from zero will give you 40% worth of battery charge to use.
The way these batteries work is that it takes a short time to climb from zero to 50%, before slowing down during the second half of the charge.
On the outside, the R17 Pro features a sleek design that tapers off at the edges and comes in a combination of glass and metal, which exudes a definite level of class. It's also very similar in design to current models from Samsung, Xiaomi, LG and Huawei.
It also has a near bezel-less display screen with a 1080 x 2340 screen resolution, and a notch, but a rather unique teardrop notch which gives the R17 Pro an incredibly impressive 91.5% screen-to-body ratio.
The R17 Pro also features face recognition and fingerprint lock function. Users get to choose from a number of animations available, for how they want the phone to act when they unlock their phone using the fingerprint lock. It's a minor touch but a nice one nonetheless. The AMOLED screen of the R17 Pro ensures that the colours on your screen pop, with the blacks being as inky as it can possibly go and every other colour vivid and bright.
Camera wise, it has several new modes such as the Portrait mode which is seen in an increasing number of new phones, as well as the Ultra Night Mode for when you wish to take photos at night. Again, these are features available on other phones, but they have not been implemented as perfectly here.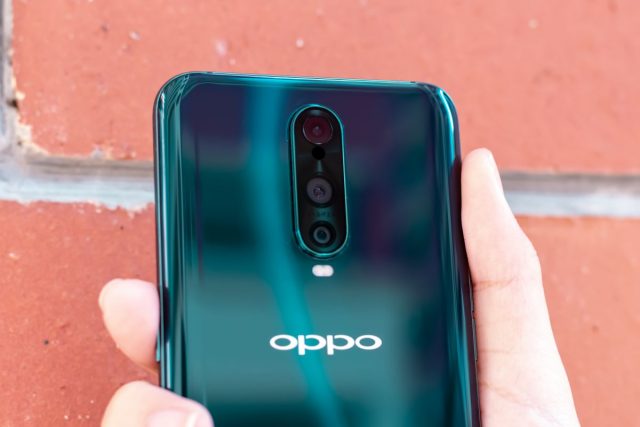 Despite claiming to be able to brighten your photos when taken in a dark setting, the photos taken might end up oversharpened and can sometimes appear unnatural. However, it is better than not having such a feature at all and is still a good feature to have when you wish to take photos at night.
That said, the Oppo R17 Pro still shines when taking photos during the day. Phones these days are starting to sport an increasing number of cameras, with Huawei starting the trend with their P20 Pro, and now Oppo. The R17 Pro sports three rear cameras: a primary 12MP camera with OIS and a variable aperture of f/1.5 and f/2.4, and a secondary 20MP camera with an aperture of f/2.6 to help create that much sought after bokeh in portrait photos. The last camera is a unique Time of Flight (TOF) 3D camera which you can use to capture 3D images.
Taking photos with the R17 Pro is pretty intuitive as it comes with an AI scene recognition software which is able to recognise 23 different scenes — such as 'Green Plants' for when the majority of your subject is nature-centric, or 'Scene' for when you are taking photos of the sea or general landscape shots.
The AI scene recognition mode will help to optimise the image based on the scene chosen to help you take a better photo. Though it can be better sometimes to take photos with the AI scene recognition turned off as photos might end up being too saturated and sharpened for your liking.
Another problem with the camera is with the portrait mode. Maybe it can be chalked up to the fact that mobile phone camera technology just is not up to par yet, but the edges of subjects taken with portrait mode can somehow still end up blurry, and there is not a clear distinction between the images in the foreground and the background. Luckily, that does not happen for every image taken.
Edges of subjects taken with the Portrait mode can sometimes end up blurry in photos.
With regards to the operating system, the Oppo R17 Pro is still running on Android Oreo instead of the newest Pie OS. It is also heavily skinned by Oppo, but that does not affect usage of the phone much as apps still run smoothly without any lag when opening or moving between the apps.
A downside of the R17 Pro, however, is that as it is a mid-tier phone, it does not have features typically present in flagship phones such as wireless charging and waterproofing — which translate to having to be extra careful when holding your phone near bodies of water. One accidental slip and it's bye bye S$999, which is also high for a phone of this type.
As with an increasing number of phones released the past few years, the R17 Pro has also decided to do away with a headphone jack. You will have to either use an adaptor to be able to use your own earphones or just use the earphones provided by Oppo in the R17 Pro's box.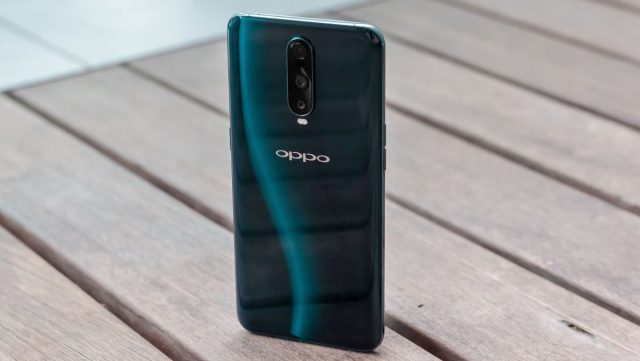 Overall, the Oppo R17 Pro is a gorgeous looking phone that makes do with mid-tier features. There are some flaws, most noticeably in its photo quality. Despite boasting three cameras, the photos taken on the R17 Pro tends to turn out overly saturated and sharpened, especially when AI scene Recognition is turned on – a function that was supposed to help you take better photos.
However, the phone does indeed have an incredibly high screen-to-phone ratio, making it a major plus for watching YouTube or Netflix on, and when the phone is low on battery, simply charge it back up quickly with the SuperVOOC charger. Simple!
Geek Review Score
Summary
A beautiful looking phone with a large display and super quick charging capabilities for all your video watching needs! The Oppo R17 Pro also comes with a reasonably good camera though some might find it's post processing a little too much for their taste.
Aesthetics -

8/10

Build Quality -

7/10

Performance -

7/10

Value -

7/10

Geek Satisfaction -

8/10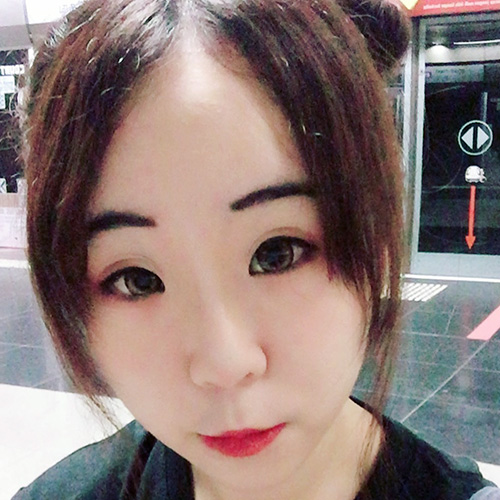 Germaine is a fun-sized introvert who loves nothing better than sleeping in on rainy days. She can be found reading fanfiction and manga while still waiting for her Hogwarts acceptance letter. It'll come eventually.
---

Drop a Facebook comment below!