The gaming market has been enjoying a renaissance year in 2018. A flood of blockbuster gaming releases has kept gamers happy, and hardware manufacturers have been equally up to the task, by pushing out beefy components and updates to keep up with ever-increasing demands.
Local boutique PC retailer AFTERSHOCK PC is no exception, be it with their range of dedicated desktops or personalised laptops, as the team pushes the boundaries with industry-leading performance with all their systems. The latest to join the AFTERSHOCK family is the APEX-15 laptop.
While most gaming laptops in the market might feature a familiar set of specifications and design direction, the APEX-15 brings to the table all of the bells and whistles you would expect, but at staggeringly low price points. Be it a GTX 1060 (S$2,250), RTX 2060 (S$2,399), or the tiptop RTX 2070 (S$2,899), you are getting great power for less.
Compared to their contemporaries, it is a far cry from the usual retail prices of S$3,000 and beyond, and it definitely caught our attention.
Yet, there is no doubting the quality behind the APEX-15 despite its affordability. The base model of the APEX-15 with GTX 1060 aims to deliver awesome performance in a portable package.
Running off Intel's 8th Generation Coffee Lake i7-8750H processors, as well as the power of the Nvidia GeForce 1060 with the substantial 6GB of GDDR5 memory, you can rest assured be it working hard or playing hard, your machine has you covered with no compromise.
As most gamers love the tactile feel of mechanical keyboards, the APEX-15's fully mechanical keyboard is right up their alley. With individual key RGB lighting for all your customisation needs, the updated hybrid mechanical keyboard for the APEX-15 also provides more tactile feedback and a more obvious sense of actuation when typing.
For those more accustomed to desktop solutions for keyboards, you will also be pleased to know that the APEX-15's keyboard features more travel distance for that familiar experience as well.
The real estate on-screen is of paramount importance when it comes to viewing the battlefield, and armed with an ultra-thin bezel and swift 144Hz refresh rate, the APEX-15's 15.6 inch AHVA display will give gamers a buttery smooth visual spectacular with gorgeous colours across the gamut. Even designers can get in on the fun!
All that work and play will run most laptops into dangerous territory, but with a specially designed dual fan cooling system that helps to share the load between the CPU and GPU of the APEX-15, this is not a problem. Now, both you and your equipment can keep a cool head in the tensest of moments.
Of course, it helps that AFTERSHOCK has a dedicated team that will look after your every need when it comes to PC gaming. Each APEX-15 comes with a 2-year warranty package and lifetime support for all your queries.
For the hardcore crowd looking to maximise the potential of your APEX-15, there are also tons of options to choose from other than the base configurations, a beast of a machine is certainly within your grasp.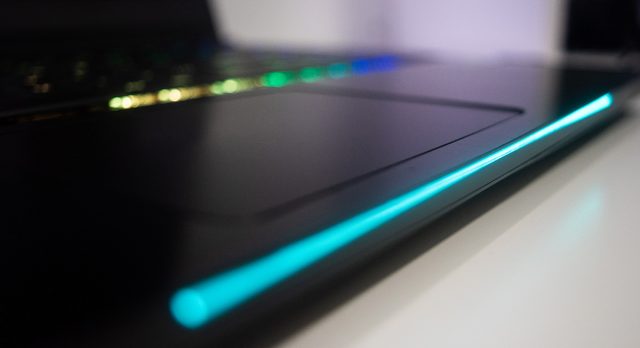 With its supreme price point, powerful components, a dedicated team of experts behind its development, all packed into a beautiful, fully anodized aluminium chassis, there is little that comes close to the APEX-15 in the market. If you have been searching for a great gaming machine with less of the costs, the AFTERSHOCK APEX-15 might just be your ultimate mobile system of choice.
---

Drop a Facebook comment below!