It looks like we are usually pretty late to the party when it comes to reviewing audio devices. Last year, we had reviewed the Logitech UE Mobile Boombox, and now we return with the latest updated model the UE Mini Boom.
Apart from the name, both devices look exactly the same; no points for originality here and the packaging remains the same as well. It would be tricky to pick out the right one from the store for a tech novice. I sincerely hope that the older model has received a price drop in the stores.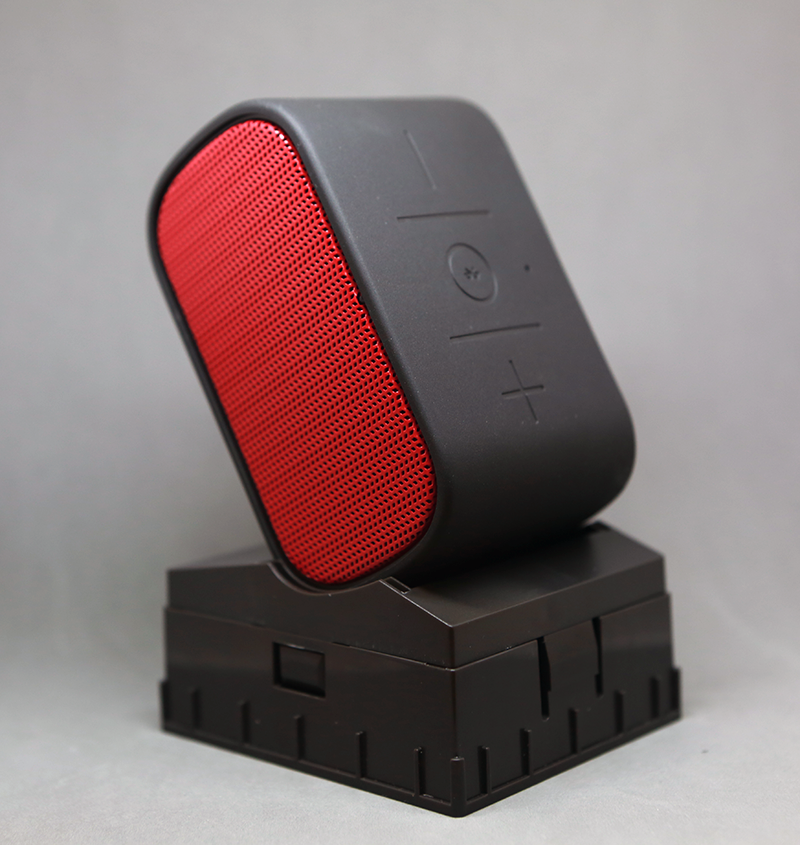 While the UE Mini Boom looks the same, thankfully, it's innards and functionality remains top of its class. I've been able to obtain crisp sounding audio like its predecessor with a solid battery life that extended further than the advertized ten hours. So how did Logitech attempt to improve over last year's model? Software!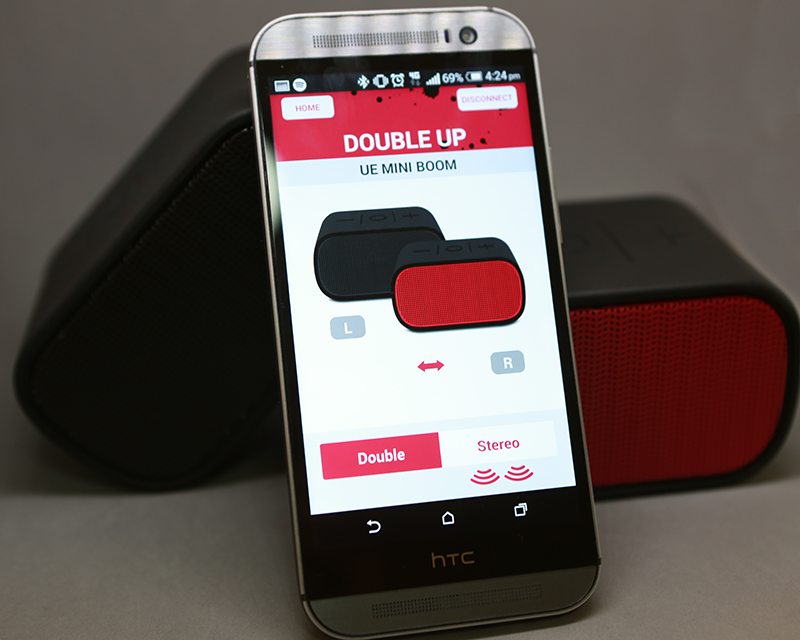 We've all seen this feature in another Logitech audio device – being able to pair 2 similar devices together to produce a bigger sound, pretty much the mantra for all gadgets. The UE Mini Boom gets its own smartphone app that helps you sync two devices together and create a sound that will fill a large room easily.
Initially, I had some issues getting my two speakers working simultaneously and it seems that Logitech figured out that this might be a common issue amongst prospective owners and included a method to sync two speakers together without wrestling too much with the controls.
Once paired together, both speakers would be able to churn out either stereo or replicated audio, which would be great if the speakers are placed at different ends of a room during a party.
My only wonder is that if the previous UE Mobile Boombox could obtain firmware updates, why could it not have received the feature to sync two devices together? Granted the newer Boombox is not overpriced, it could help out the consumer if both older and newer model worked together. A glaring omission would be the lack of a 3.5mm audio cable as well. It wouldn't really hurt your margins by throwing one in there. After all, Jawbone does it and so should Logitech.
Overall, if you are looking for a mobile speaker, the UE Mini Boombox is still the best for its price. Portable and packs a solid battery life, the UE Mini Boom will be a welcome addition to any social function.
---

Drop a Facebook comment below!