Low-key doesn't mean unworthy, and the Logitech Pro Series is proof of this. Engineered for competitive gaming and esports professionals, the latest keyboard and mouse combo are a reliable duo that marries performance with clean aesthetics, showing that less can indeed be more.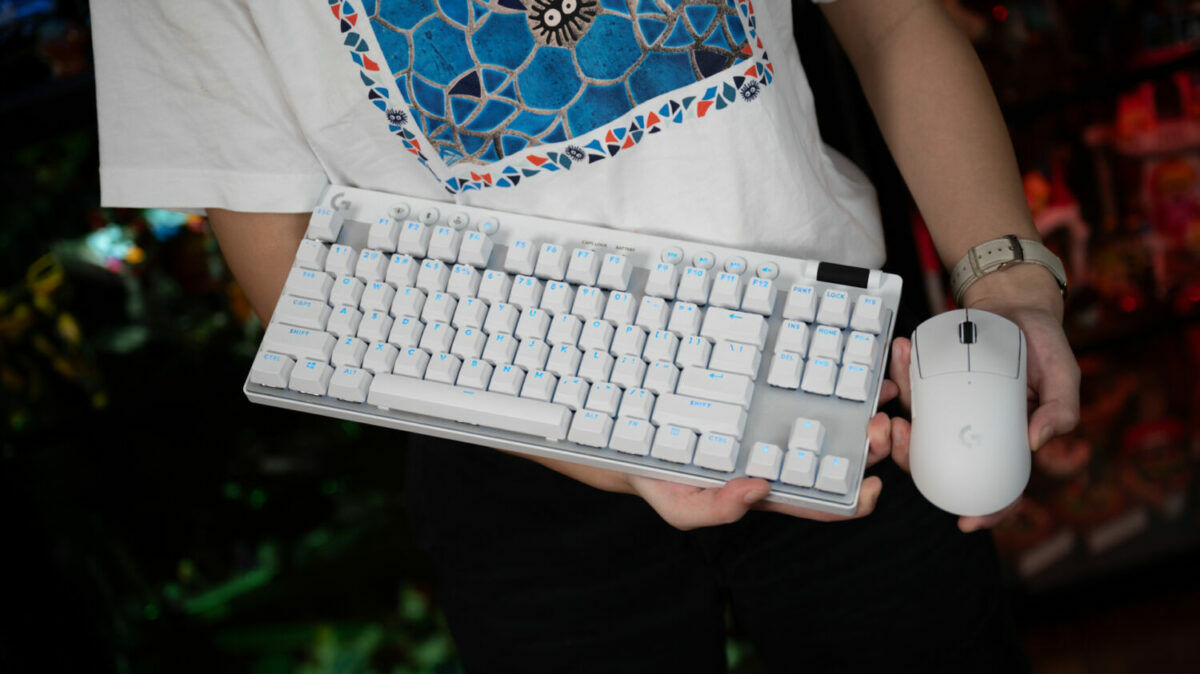 The Logitech G Pro X TKL Gaming Keyboard and G Pro X Superlight 2 Lightspeed Gaming Mouse continue to serve up this same brand of premium excellence, offering much to enjoy and little to lament about. It's an attractive, well-rounded package that would be a no-brainer, highly-recommended pick – if not for its absurdly high price tag.
Building on its first-gen predecessors, the pair doesn't look all that different. The mouse, in particular, appears very much identical, with its familiar no-frills design eschewing RGB effects and other bells and whistles. Gracing its white-coated silhouette are two side buttons, alongside a scroll wheel, the main mouse buttons, and a pinhole down the middle line that doubles as a battery indicator.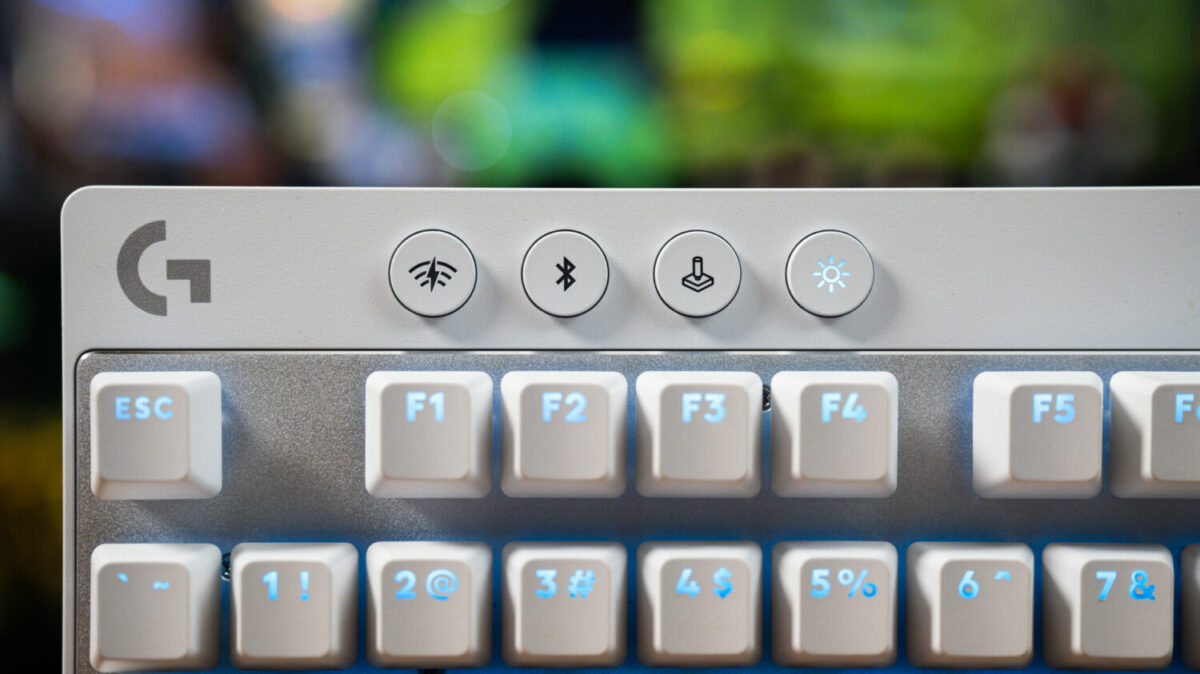 Likewise, its tenkeyless (TKL) counterpart inherits the exact 87-key arrangement and the brand's 'G' logo on top left. Still, there are notable differences: the keycaps are now raised higher, and media keys have been added to the top row. Game mode controls occupy the left side of the board, while shortcut buttons and a volume wheel line the other end.
The biggest upgrade here, though, is the change to a USB-C port. Finally ditching the micro-USB staple that has long overstayed its welcome, both the Logitech Pro X TKL Keyboard and G Pro X Superlight 2 can be hooked up to a USB-C cable for connectivity or charging purposes. It may seem like an insignificant improvement in the grand scheme of things, but it's a wish come true for longtime enthusiasts of the brand.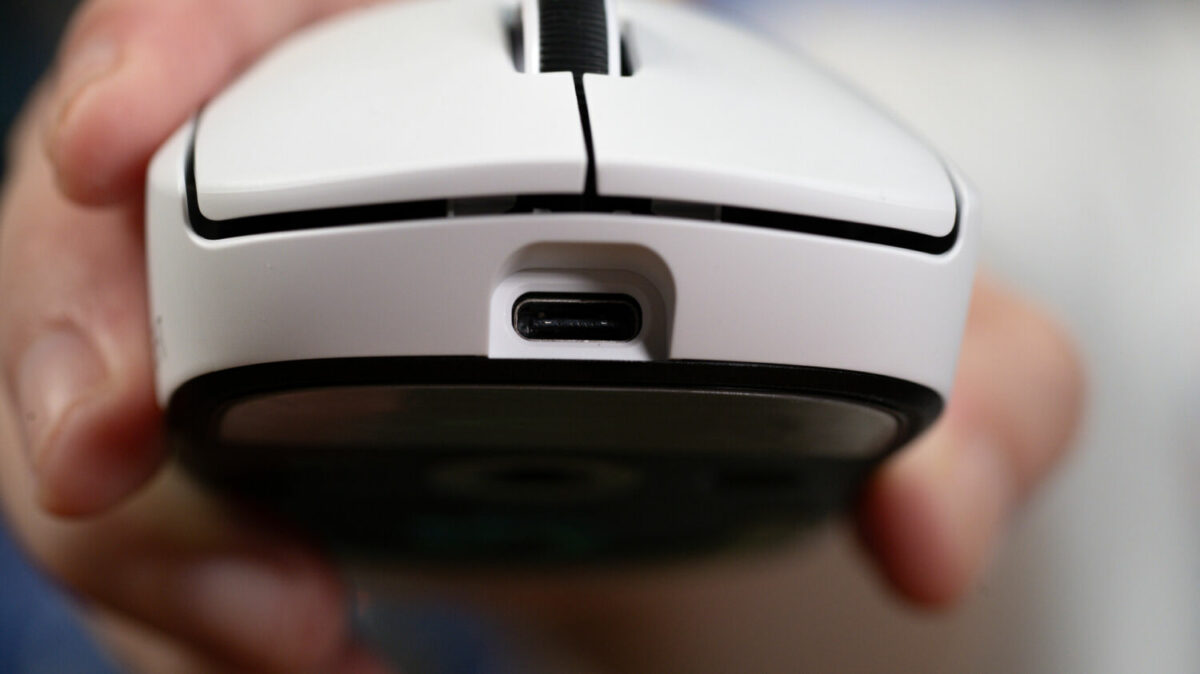 Shed the cord, and the latter's lightweight form factor makes itself known. Tipping the scales at 60 grams, it's a negligible three grams lighter than before, with a comfortable, gentle curve that tucks nicely underneath the palm. The mouse is smooth to the touch, if a little flimsy, and dons PTFE feet on its base, which provide a smoother glide. A circular, magnetic cutout houses the dongle, offering a quick, straightforward plug-and-play solution. It's easy to access, too – simply push the lid inwards from the bottom, and the lid will snap off.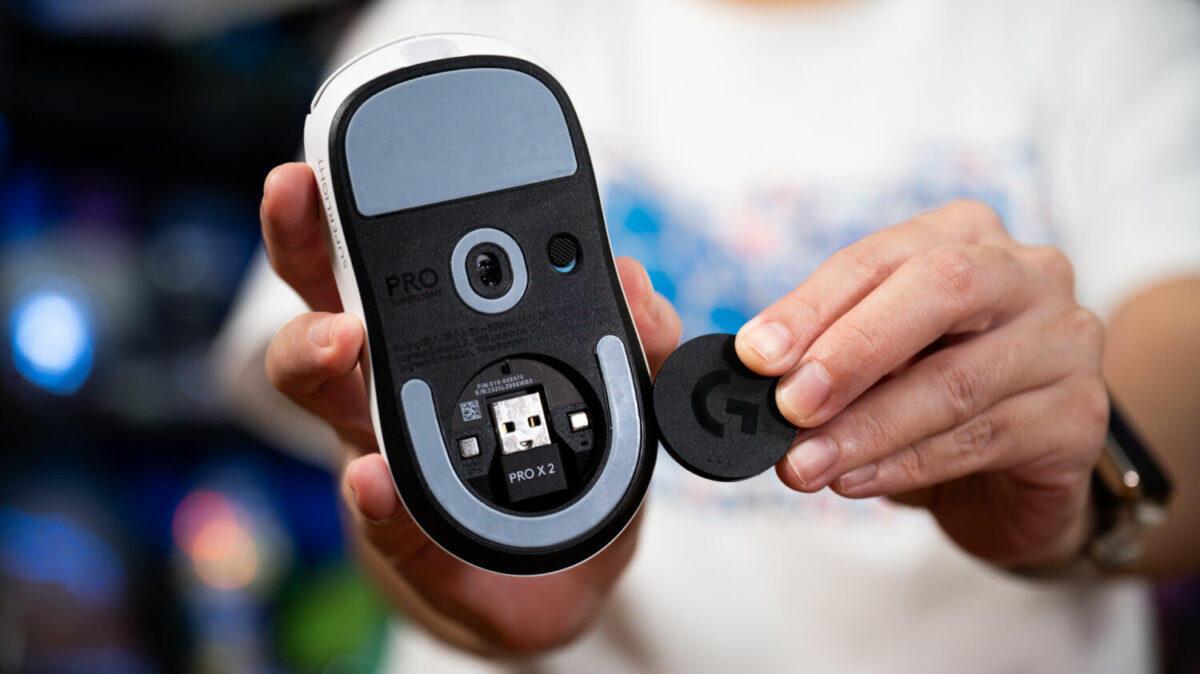 All of this is nothing new for owners of the first-gen models, who can also expect the same impressive prowess from Logitech's latest. Because the G Pro X Superlight 2 is, true to its name, feather-light, a smaller amount of effort is needed to lift the mouse up and move it around, proving most useful in shooter games.
In Overwatch 2 and Apex Legends, the fast and smooth gliding made it easier to track enemies on the screen at 800 DPI (dots per inch) with an in-game sensitivity of 3.5 (1.6 in Apex Legends). The rate of accuracy is also more consistent, with the new Hero 2 sensor largely responsible for the increased precision by offering steadier tracking when the mouse is lifted or tilted. Of course, don't expect a drastic improvement: the result is more likely a matter of skill issue than anything else. Players who use wide sweeping arcs or flick shots, in particular, will stand to benefit from the lightweight design, as it reduces the strain on their wrists over prolonged periods of gaming.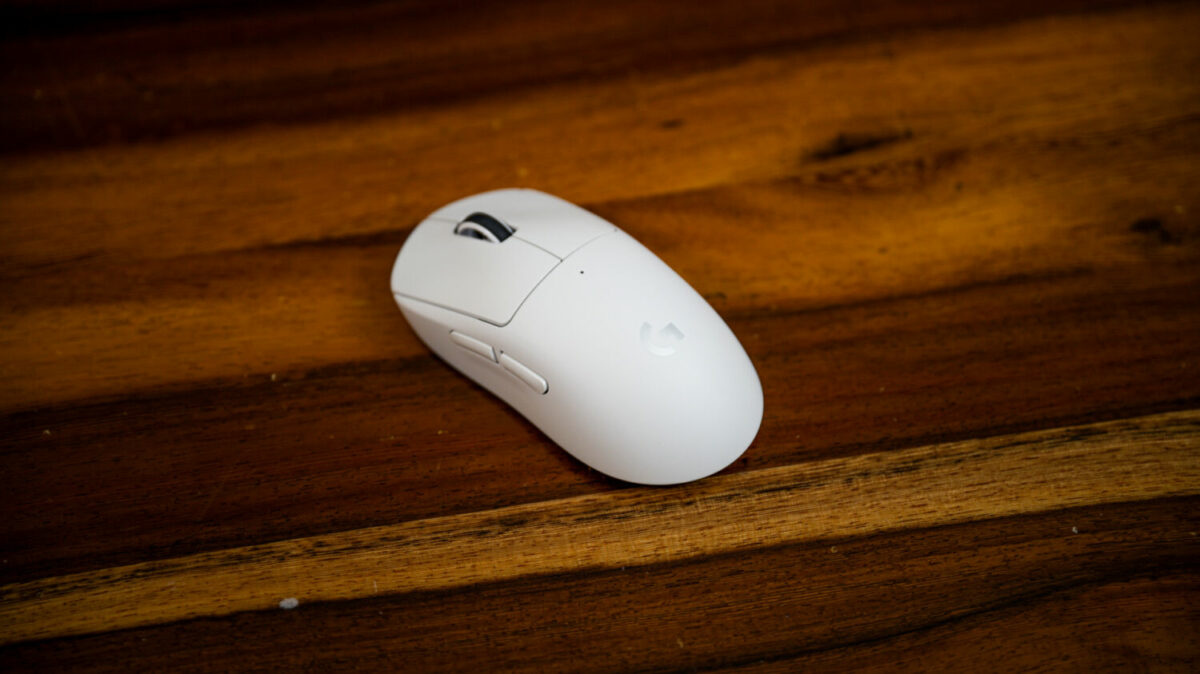 As expected, the G Pro X Superlight 2 puts up an impressive showing in other titles like Hades, Starfield, and Genshin Impact. Courtesy of the new mechanical-optical switches, clicks, which sound crisp, are quick and highly responsive, while the side buttons feel firm and stable to the touch – an important quality for those who bind their keys to them. The mouse's DPI range of 100 to 32,000 makes it a good fit for a wide array of game genres, even if the maximum figure is overkill for most.
Compared to the previous generation, its maximum polling rate is now higher. On paper, the jump from 1,000 to 2,000 promises a shorter delay, but it usually goes unnoticed, especially on a monitor with a particularly high refresh rate. The mouse, in essence, feels like a more refined and polished version of its predecessor, but that means some compromises have been carried over as well.
For one, there's no dedicated DPI switch button, so users won't be able to change their mouse sensitivity on the fly. The PTFE feet, meanwhile, give off a scratchy feel, and its non-ambidextrous design favours right-handers more than southpaws. None of these are deal breakers, however, serving as minor inconveniences.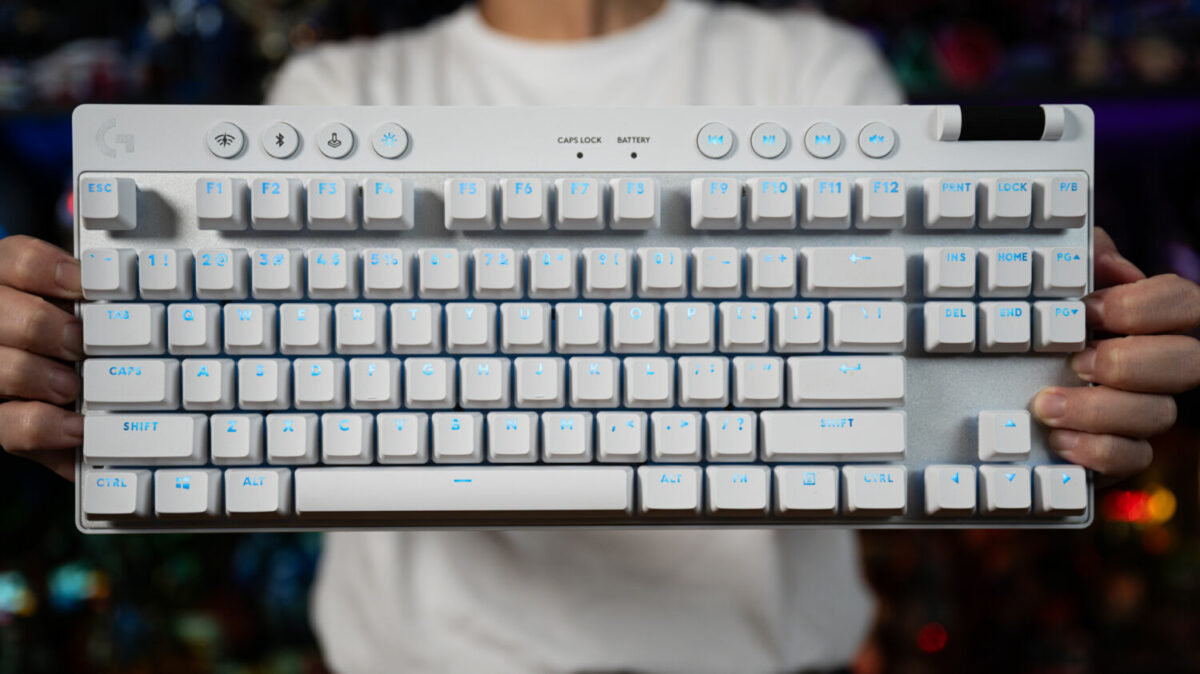 Now, on to its companion. The Logitech G Pro X TKL is one sturdy, solidly-built keyboard that looks as good as it sounds (depending on the switches used). Like the G Pro X Superlight 2, it rocks a low-profile aesthetic, with its chassis decked out in a single colourway and bringing a soft underglow. The pink iteration is the exception to the rule, cutting a striking figure with brighter, more vibrant overtones.
Unlike its last outing though, there are no hot-swappable switches here. It isn't necessarily a downgrade, because its full-sized counterpart made the switching process (no pun intended) more difficult than it should have been. Instead, Logitech has incorporated a standard layout for third-party compatibility, so users will still be able to swap out the default keycaps for other cross-stem models, and throw in some personality into the mix.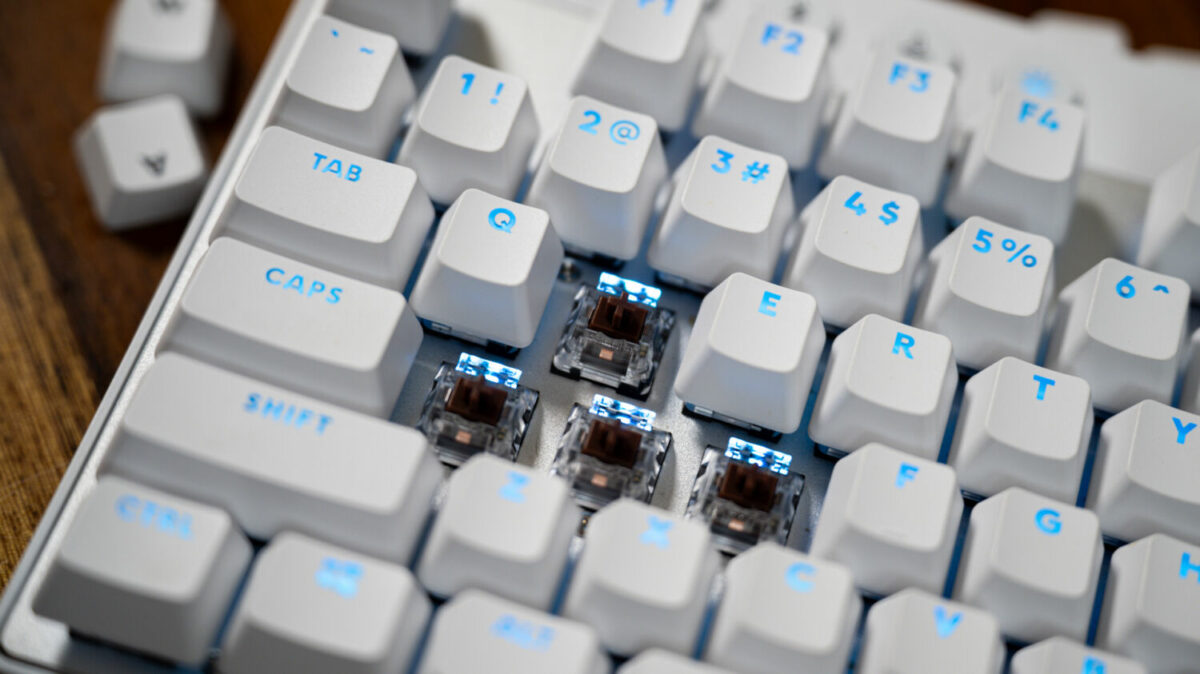 Out of the box, the G Pro X TKL comes with tactile GX Brown switches that deliver crisp-sounding acoustics, though the lack of a dampener makes it louder than one might expect from a non-clicky pick. There's a sense of satisfaction that follows each pressdown, which bottoms out with a tactile bump, and translates well to the gameplay experience.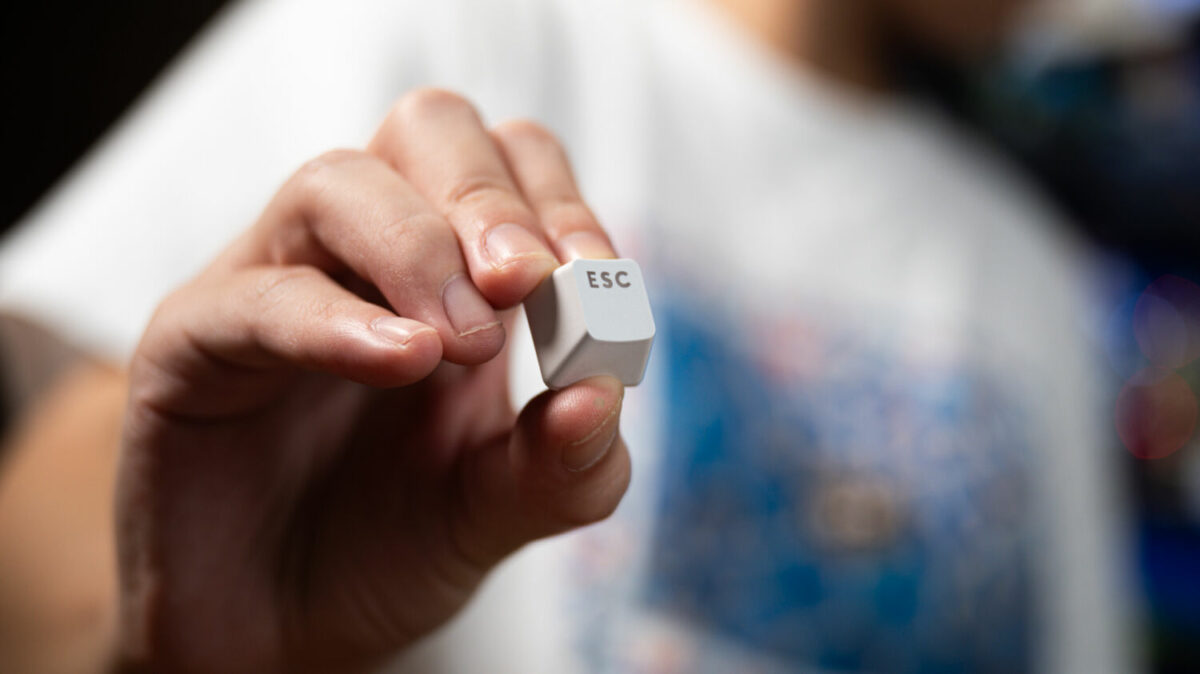 Since owners will no doubt be tapping intensely on the keycaps, the use of PBT plastic comes as a bonus. More durable and hardier than its ABS counterparts, it proves necessary for intense gaming sessions, particularly over an extended period. The keycaps are also spaced out nicely, reducing the number of mistakes and typing errors – trying out an online typing test multiple times yielded an average accuracy of 93 percent, making the overall experience a pleasant one. Coupled with its fast response and rigid, well-balanced stability, the G Pro X TKL comes highly recommended for both work and play.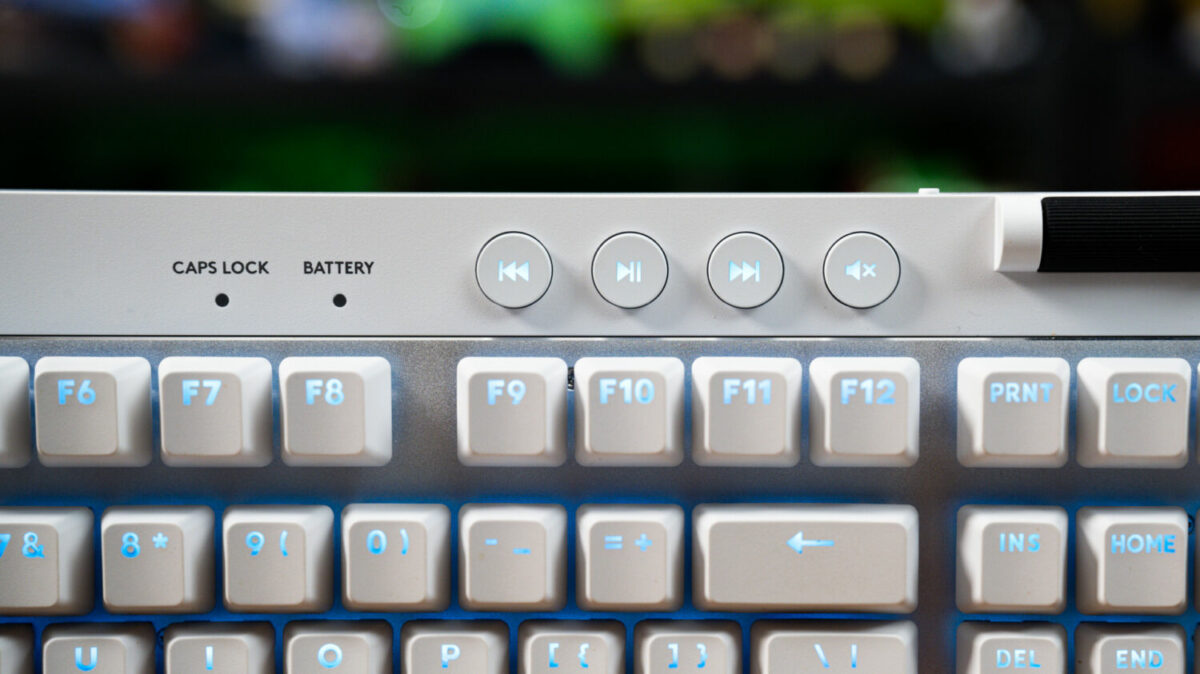 More notably, the keyboard now houses a row of shortcut buttons, and that's easily one of its best features. The TKL format, after all, lacks some of the functionality on full-sized models, so having access to frequently used or important settings offers added convenience for players. Alongside a textured volume roller and media control keys on the right, the G Pro X TKL features quick connection access, a brightness button, and a game mode control – that locks the Windows key while in-game – on the other end.
There are three ways to get the G Pro X TKL up and running. The first is to plug it in, but since it's designed to be wireless, Bluetooth pairing or dongle connection will be the best option. It's a quick and straightforward affair, done with just a simple press of the respective button on the top bar of the keyboard. Contrary to appearances, the buttons aren't made from soft, grippy material like rubber and are instead firm to the touch.
Similar to the G Pro X Superlight 2, the keyboard isn't free of faults. The added height of the keys, along with the crevices between them, makes it easy to trap dirt, dust, and other gunk. Additionally, there's no way to configure lighting effects on the Logitech G Hub in Bluetooth mode, so users will have to manually plug in the cable and work from there. While not a must-have, an accompanying wrist rest would have been welcome, especially at its price point.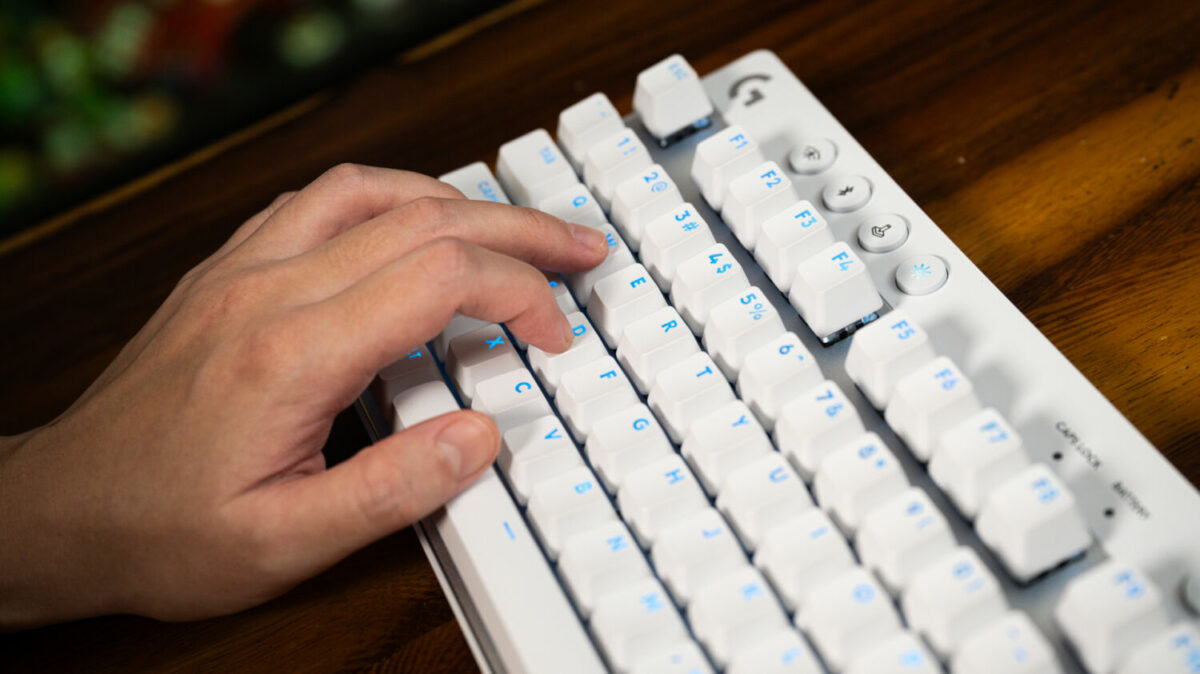 Alas, the premium cost of the Logitech G Pro X TKL Keyboard and Superlight 2 Mouse is their greatest pitfall. At S$319 and S$249 respectively, both offerings demand quite an investment from interested parties, but don't bring enough justifications to the table.
Sure, there are the occasional bonus perks – the former, for instance, includes a top-quality, high-end carrying case, and there's the nifty feature of being able to connect both devices simultaneously with just one dongle. Battery life is pretty impressive as well, clocking around 50 hours for the keyboard and 95 hours for the mouse on a single charge. Beyond that, the duo doesn't have much going for them.
Even customisation is a bit of a letdown. Apart from onboard memory capabilities, saved profiles, and synchronisation with supported games (all of which have long become mainstays), there aren't many lighting options available, including per-key customisation. The interface is, thankfully, easy to navigate and friendly enough for seasoned users and newcomers.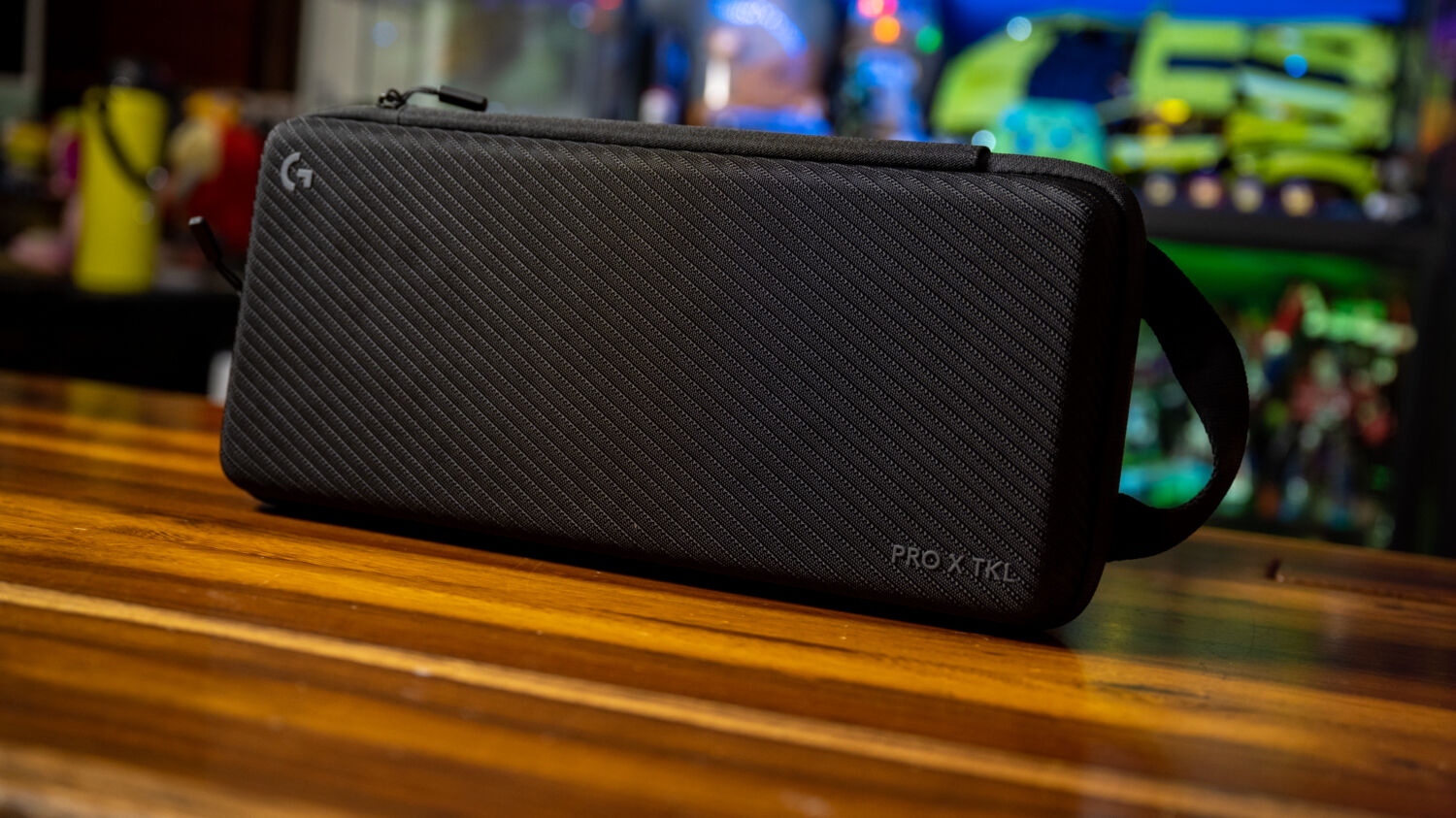 Make no mistake – by no means are the Logitech G Pro X TKL Keyboard and Superlight 2 Mouse disappointing offerings. Alone, each never fails to outperform expectations with their prowess on the field; together, they are a powerful force to be reckoned with.
It's nothing we've never seen before, though. The keyboard-and-mouse pair impresses, excels, and goes into full beast mode with its rich slate of gaming-focused features, buttery smooth, lightning fast performance, and top-end build quality, but the general gaming crowd can easily get more for less elsewhere.
For the highly-competitive or esports professionals with the cash to spare, the Logitech G Pro X TKL Gaming Keyboard and Superlight 2 Mouse will certainly be an invaluable addition to their arsenal. Whether standalone or paired, the near-perfect peripherals promise a powerful punch that few can match.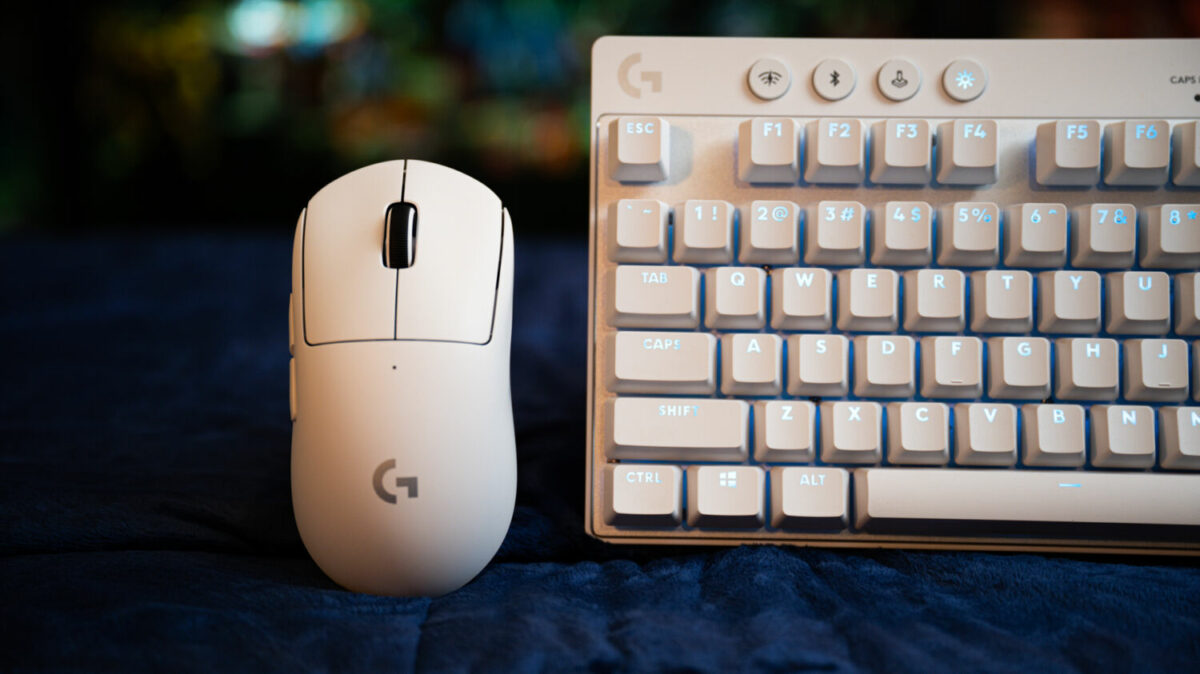 The Logitech G Pro X TKL Gaming Keyboard (Shopee | Lazada) and Superlight 2 Mouse (Shopee | Lazada) will be available from 19 September, with pre-orders open now.
GEEK REVIEW SCORE
Summary
Heavy are the wallets that wear a competitive advantage. The latest generation of Logitech's G Pro keyboard and mouse is a deadly, high-performing combo, but doesn't offer enough incentive to warrant its steep price – alone or otherwise.
Aesthetics -

8.5/10

Build Quality -

9/10

Performance -

9/10

Value -

6.5/10

Geek Satisfaction -

8.5/10