There's an inherent charm to customisation – after all, it's no coincidence that custom features, from character creation in video games to real-world products, continue to be popular in their uniqueness. A welcome platform for self-expression, it brings a touch of personality to an otherwise monotonous design, and paves the way for more creative freedom to follow.
In the same vein, custom keyboards evoke a similar brand of excitement for enthusiasts. While still a niche, they have slowly been assimilated into the mainstream market over the years, winning over new fans with their aesthetic appeal and flexibility. The Razer BlackWidow V4 75% Mechanical Keyboard inherits all of that allure and throws in some quick-access keys for good measure, while still embracing its core gaming DNA.
Making its debut as the company's first hot-swappable keyboard, this new addition to the family leans structurally closer to the BlackWidow V3 Hyperspeed. It's a little bigger, however, with 84 keys instead of the latter's 65% configuration (67 keys), finding the perfect middle ground between the full-sized BlackWidow V4 and its tenkeyless (TKL) counterpart. Neither too large nor small, the compact form factor takes up less desk space, which not only means a neater, more spacious battlestation, but also gives extra room for users to execute wider mouse sweeps and wrist flicks (looking at you, FPS players using low mouse sensitivity – or in jargon, DPI).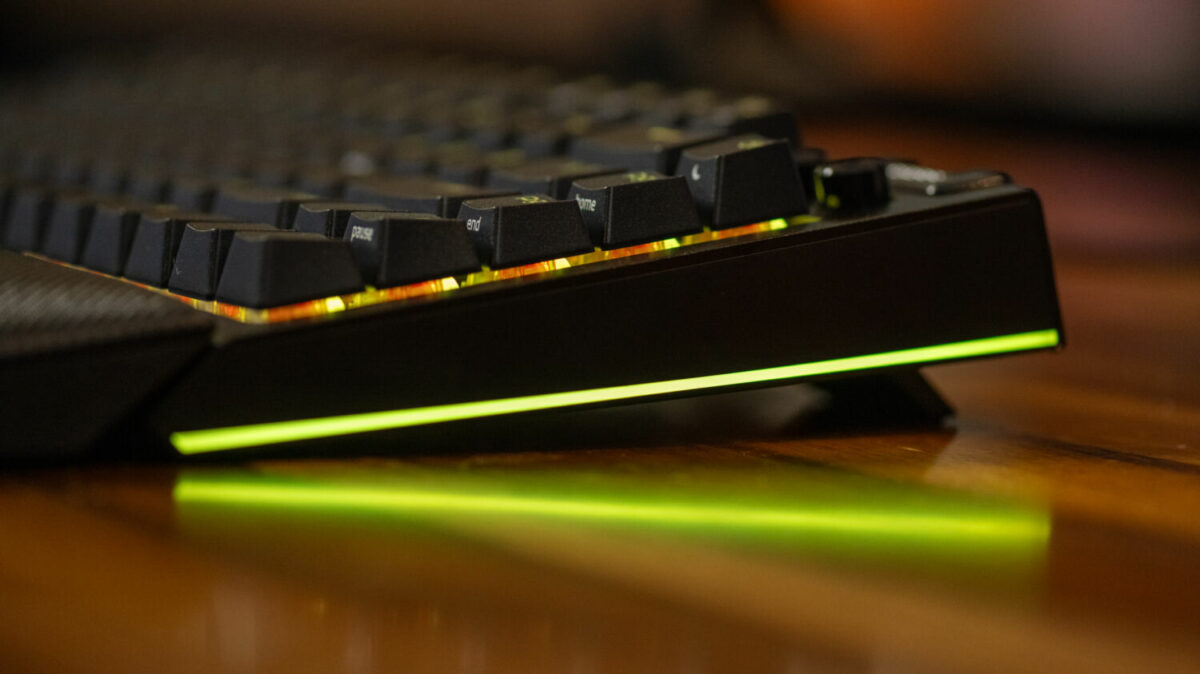 There's some bells and whistles, too. The keyboard boasts RGB lighting and a thin strip on the sides for a glow effect, but there's more to a custom build than pretty looks. It needs to sound and feel good, so Razer has incorporated the necessary features to achieve that sense of satisfaction.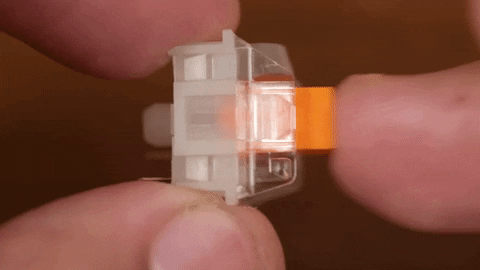 For starters, the Razer Orange Tactile Mechanical Switch Gen-3 now runs on a new formula, striking a balance between feel and gaming performance. A 50-gram actuation force and 3.5nm full travel distance work together to convey a distinct bump without the high-pitched clicks, resulting in a tactile and quiet typing experience.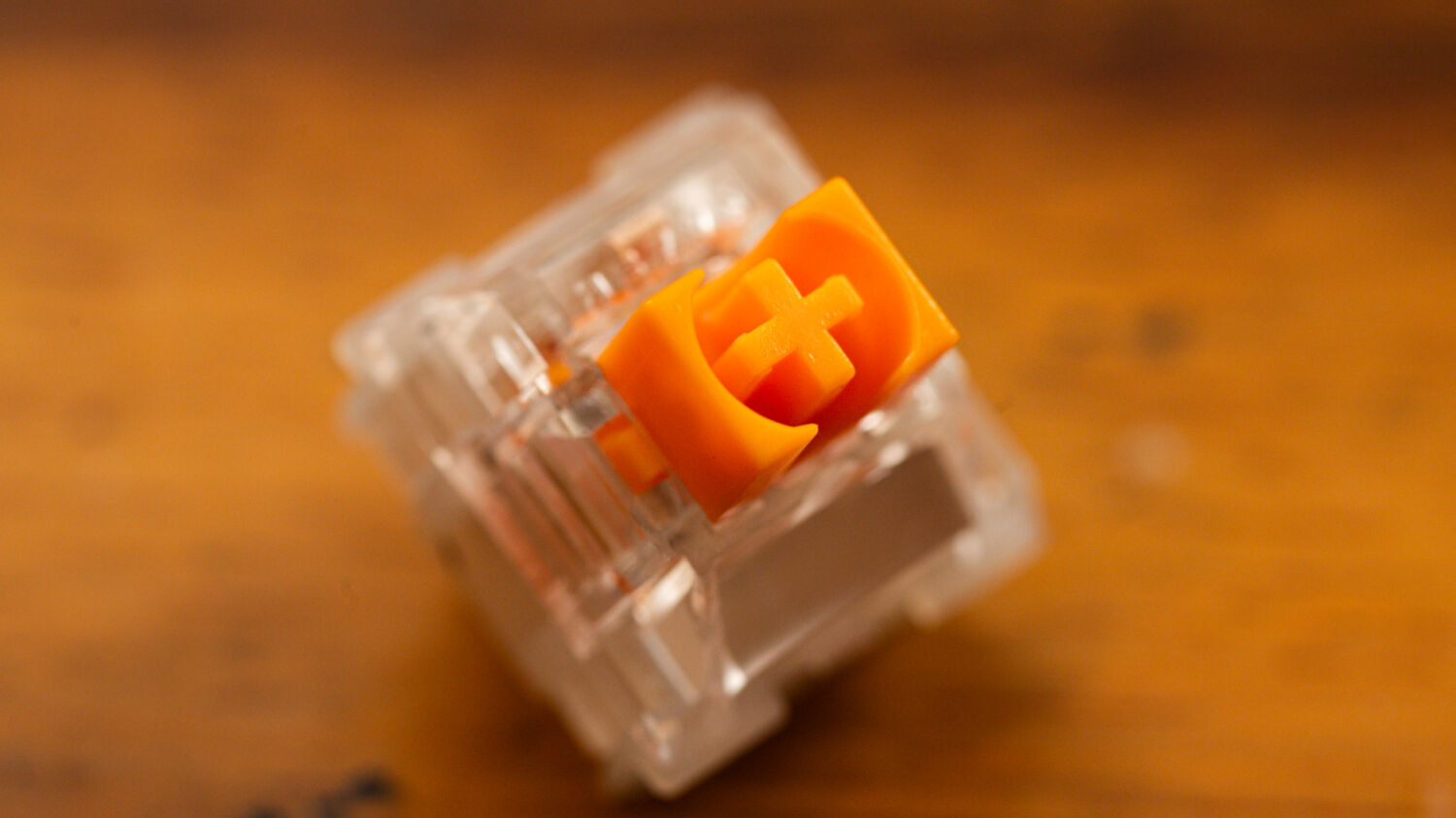 This opens up another option for users who are seeking more than what existing Razer switches can offer: the Greens are tactile and clicky, while the Yellow is smooth and silent. Additionally, the box-style cross stems on the switches allow for extra keycap stability and water and dust protection.
The rest of the magic happens under the hood. Where traditional keyboards have their plates mounted on aluminium, the Razer BlackWidow V4 75% employs a gasket mounting approach. As such, users can expect a flexible, softer touch and a crisp typing acoustic here, in contrast to a more rigid and higher-pitched feel.
Further optimising the experience are the lubricated stabilisers, which offer smoother key travel for longer keys like the spacebar and reduce any scratchy or rattling sounds, as well as a two-layer sound dampening foam, designed to cut down on unwanted pinging and reverberation. More impressively, the keyboard wields a tape-modded printed circuit board (PCB), allowing for a cleaner and more muted sound as the type absorbs high frequencies.
It isn't just any PCB, either. The board has a universal design that fits both three-pin and five-pin switches, so owners are free to swap out their keycaps as they wish. For a greater ease of access, the BlackWidow V4 75% also features a six-screw internal structure setup that can easily be dismantled and put back in place.
For all of its novelty, some things will stay the same – and it's for the better. Keeping in line with the BlackWidow aesthetic, Razer's latest offering is equipped with per-key backlight, a 18-zone underglow (nine on each side), five onboard memory profiles, and RGB synchronisation for over 200 integrated games, all fully customisable via the accompanying Razer Synapse software. The magnetic plush leatherette makes a return here, bringing an ergonomic touch to the typing and gaming experience.
Capping off the BlackWidow V4 75% is the convenience factor. Despite the smaller form factor, it doesn't skimp on ease of access, and comes included with media keys, a customisable multi-function roller, and function keys that fall easily within reach.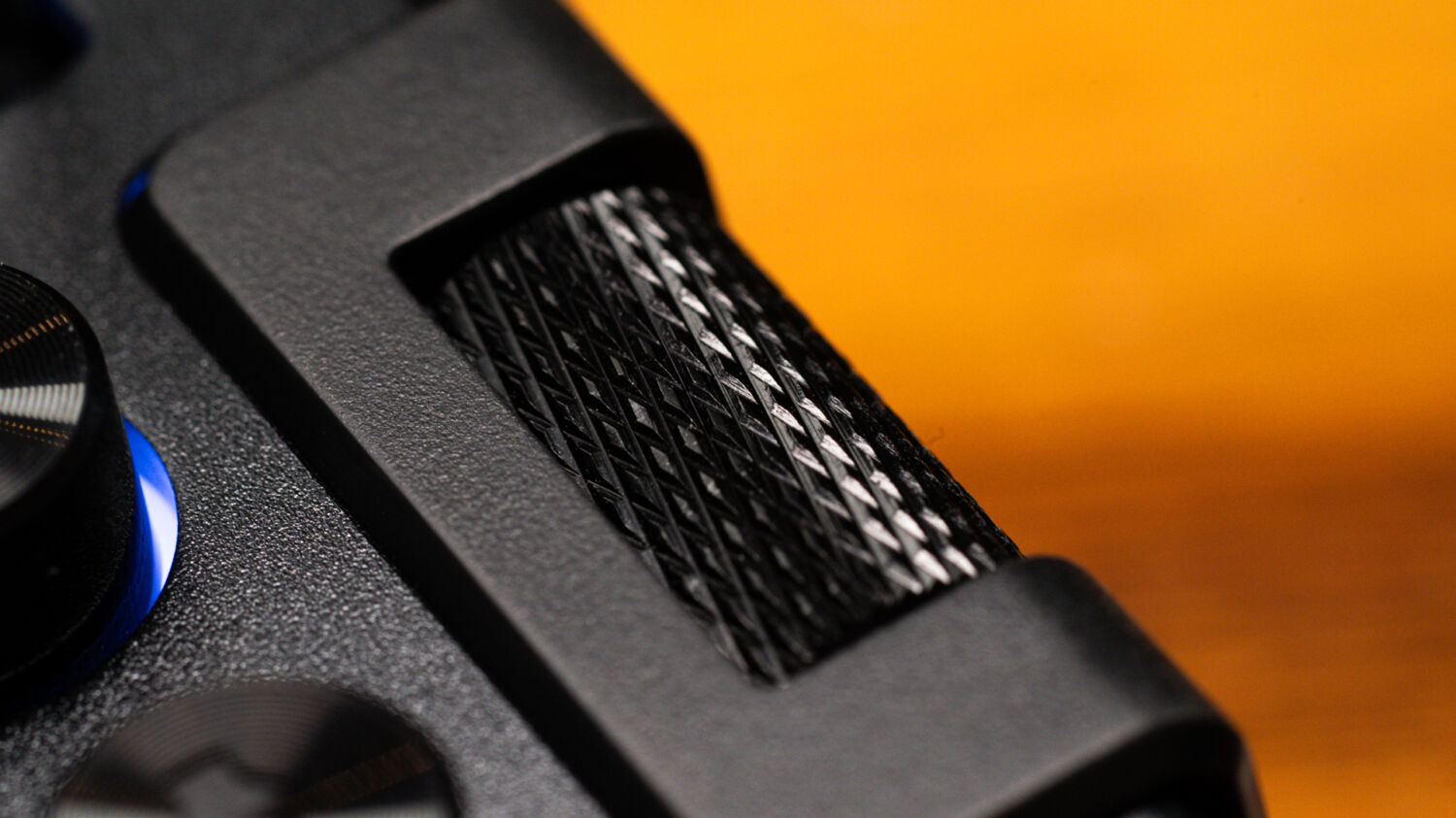 Razer's latest keyboard is proof that gaming and custom keyboards can go hand-in-hand, and has once again cemented its reputation as a trailblazer in the tech scene. The feature-rich, two-in-one companion is available now for S$290.90, with a White Edition (S$305.90) slated for release in mid-September.