The ever increasing size of large screen TVs these days barely warrant a reaction from consumers, as most are aware that the deeper the willingness, and the pockets, the larger the display will be.
On the other hand, some larger TVs these days do deserve a sense of awe, not because of their sheer size, but from their increasing thinness, to the point where you begin to wonder how on Earth television sets got so thick and bulky in the first place.
If you think you know flatscreen TVs, the LG Signature G6 will surprise you, as the thickness of the display here is 2.6mm. That's as thin as three stacked credit cards.
Imagine walking into a room where the TV is on, and you're looking at the TV from the side. A 2.6mm panel is that close to being invisible to the naked eye, so when you shift and start walking around to the front of the TV, it is like seeing a display suddenly emerge from nothingness. Now picture this TV in your living room, impressing anyone who visits. Now imagine this hanging on your wall.
The secret here are the twin panels. The 55-inch black OLED panel actually sits on a slightly larger glass display. The OLED panel is already thin enough, but it still needs the glass panel to keep it upright, because it is just that thin. If you're familiar with a TV that requires glass to protect the display, this TV needs the glass as support, to hold it up.
But one can only marvel at the construction of the TV's panel to a certain point, because its true capabilities will only be known when the unit is turned on. Here, LG shows why it is currently the master of OLED TV displays.
While other brands are incorporating quantum dot technology into LCD TVs, to give it a performance boost, the fact is that OLED performance is based entirely on its non backlit technology. Every pixel on the screen is powered by individual diodes, which means that differences in lighting are not treated as uniform across the board, but is processed at a pixel level.
So instead of seeing a grey display gradually and evenly turning into black, every pixel here works to show the gradual move from grey to black. Now imagine a scene where colours are dominant, and they each represent a hue on the screen. Viewers will now see a more realistic change happening. This delivery method is rather subtle, but the delivery makes for a better visual treat.
How can you tell the difference though? Think back to playing video games on the first PlayStation, or Nintendo 64. Characters in video games then move like robots, because graphic animators could only render polygons of a certain size. This limited human-like movements, so when a character walked, movement is shown by the shift of an arm or leg, but the rest of the body remained stationary and well, rather crude looking. This is the foundation of backlit screens, where edge lighting controls the intensity of colours on display.
Graphics has improved since then, and characters can now have moving hair, facial expressions and even clothes, all moving together but are independent of each other. This is what happens when the creation and movement of light is down to each individual diode.
Here, colours are crisp and if you're one of those with a PlayStation 4 Pro or Xbox One S, be prepared to be marveled with the sharper, more fluid graphics that look amazing on a large 55-inch screen. Otherwise, appreciate the sharpness of 4K content from Netflix. While it is still true that 4K content is still not very widely available, they are becoming more commonplace. What you really need is a good gaming system that takes advantage of a solid 4K TV, and the LG Signature G6 is beckoning.
Another feature this TV boasts is HDR, and no, this is not the HDR you find on your smartphone camera. The high dynamic range here refers to the TV's ability to show the darkest and brightest in a single scene, without losing details, contrast and colour at any point.
Say you're indoors and looking out the window. Your eyes can easily visualise the details of the indoor scene, as well as the sunny details outside the window. A regular TV cannot display the same level of colours and contrast, so the scene either focuses on the indoors, which makes everything outside look like a bright spot, or focuses outdoors, which makes everything indoors look extremely dark.
HDR does away with the limitation, with its ability to show details of both inside and outside, much like your eyes. Now, for this to happen, the content shown on the TV must be HDR content. These are currently two evolving standards for HDR – the more common HDR 10, and the sharper Dolby Vision.
The good news is that the LG Signature G6 can handle both formats, and when you fire up Netflix on this TV, compatible Dolby Vision HDR content will be identified with a logo, so playback is automatic. (Do note that you will need a Netflix 4K subscription to access HDR 4K content).
The streaming service has several shows, such as Daredevil and Jessica Jones, available on HDR, but the upcoming Marvel's Iron Fist will mark the first time that a series has been filmed in HDR format, for the ultimate 4K HDR experience.
Like 4K though, the initial viewing experience won't be an in your face approach. But the difference will be felt once you move away from 4K content and view regular 1080P content – you start to realise that something is missing.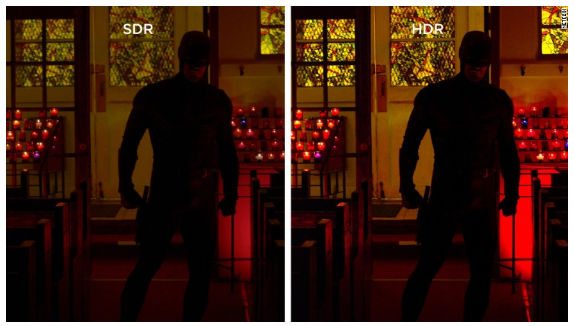 As for TV software, LG is sticking with the webOS platform it acquired a few years ago. While some brands have moved to Android TV, webOS has its own benefits. For one thing, this operating system was designed for connectivity, so hooking up hardware is a breeze. You can easily identify a game console, a Blu-ray player or a set-top box, and all of this makes it easier to identify the devices in use.
The TV also comes with two remote controllers. The first is the traditional controller with too many buttons, while the other is a smaller one with only a few buttons. Instead of using directional buttons to navigate, both controllers are motion ones where users can point a cursor on the screen, to whatever interface they want to interact with.
The Home button coughs up a carousel of menus at the base of the TV, and navigating to an option of choice is as easy as a shift of the wrist.
This TV is also Netflix certified, which really does not mean much, since most smart TVs these days support content services such as Netflix and Amazon Instant Video. What this means is that if you're watching Netflix, and shut off the TV, the next time it is turned on, it will fire up Netflix immediately. Why? Because it knows you want to catch up on The Travelers. Or Riverdale.
With a TV so thin, where does everything go? All the wires and electronics are fed into the base of the TV, which also acts as a soundbar. The speakers follow the length of the TV, and serves as the TV's stand. If you want to mount the TV, this soundbar can be rotated, to be flushed with the wall.
If there is one quibble, it's that LG has focused a lot on the hardware, but not the software. While the LG Signature G6 TV is an entertainment powerhouse, there are limits to some of the codecs that the built in media player can handle. Several MKV files placed on a flash drive would not play on the TV.
One factor stopping consumers from getting an OLED TV is the high price point compared to LED or Quantum Dot TVs but it's the quality you are paying for. The 55-inch model in this premium range is now S$12,999. Thankfully, LG does have other OLED models available as well. This is the difference between getting a high performance Core i7 processor, a GTX Titan X or a PlayStation 4 Pro. Something cheaper might do the job nearly as well, but why settle for something less?
GEEK REVIEW SCORE
Summary
In the next few months, several TV makers will be launching their 2017 TV models to the market, and this would mean two things. Prices for these new models would be based on recommended retail pricing, and smart consumers should rarely pay actual retail for high-end products. But this also means that older models would be reduced, and this would be a good time to pick up an amazing OLED TV that has been several years in the making.
Overall
10/10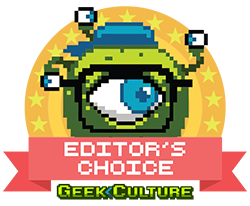 Design -

10/10

Performance -

10/10

Geek Satisfaction -

10/10