Let's just get this off my chest.
This is my favourite LEGO set ever since my father introduced me to sets 6972 and 1580 when I was barely 5.
Coming in at 47L x 26W x 17H cm, the heavy-lifting helicopter is a big hunk of a chopper. Those dual-spinning rotors rotate smoothly, lifting my spirits with every oscillation.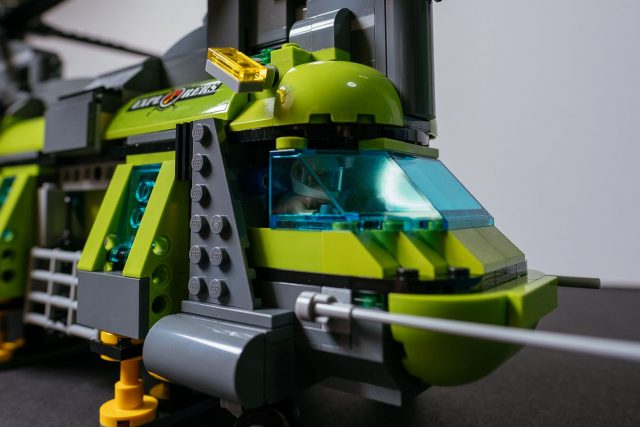 Enough space to throw in up to 3 minifigs or two lava balls. Or do like I do and leave all your spare parts from your other sets neatly tucked inside.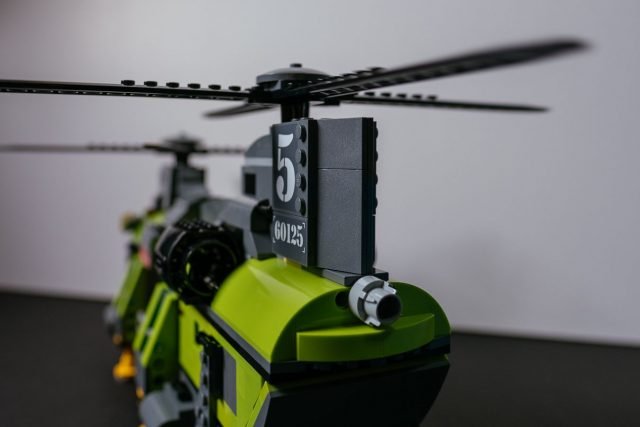 Coming in at S$229.90, this set isn't cheap, but it's built solidly and has enough fine details and sweet curves to keep you enthralled for days. If you're into this green too like I am, congratulations this probably is negligible cost to you now.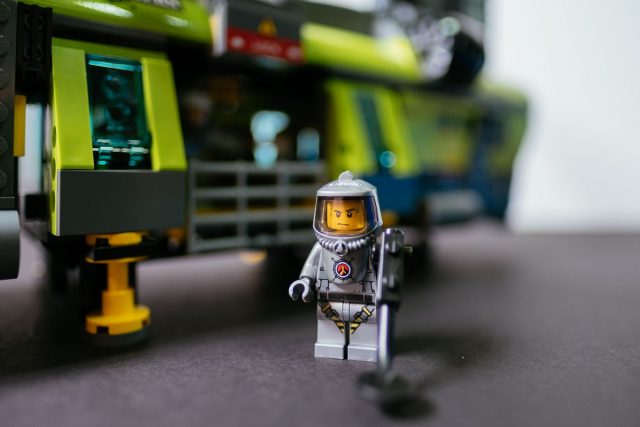 I LIKE THIS SET SO MUCH. LOOK AT THIS COOL LITTLE ANGRY DUDE. ARGH.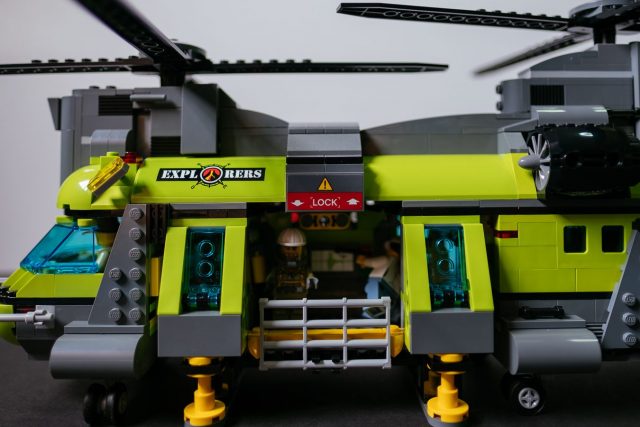 Now this chopper isn't just impressive like a one-trick pony. It's got….. two tricks.
Behold.
ARE YOU KIDDING ME? This is amazing. HEART EYES EMOJI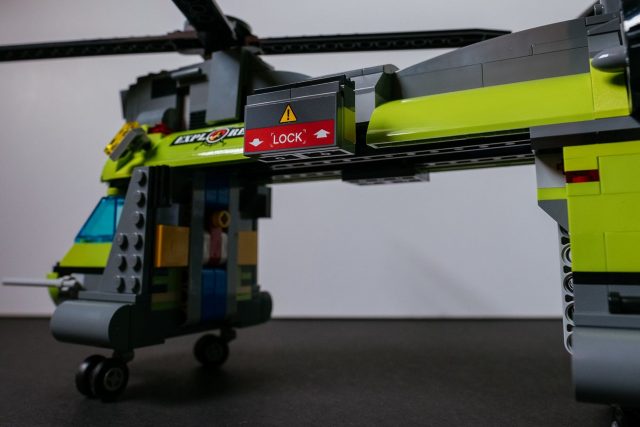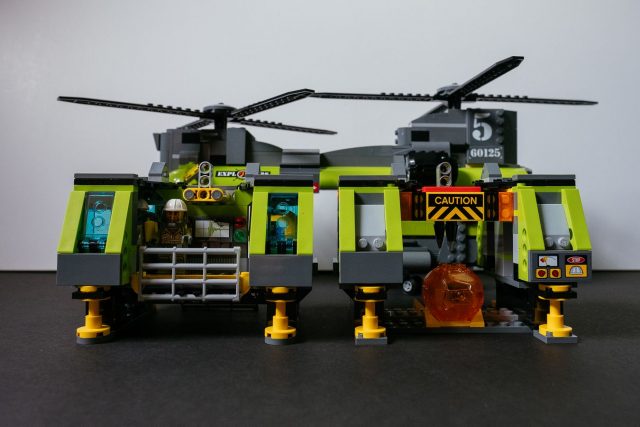 Included in the set is a mobile lab and another one that functions as a mobile boulder cracker. Interior-wise, we're looking at a scientific lab with a seismic tracker, a mobile rest area and of course a mug. We all need mugs.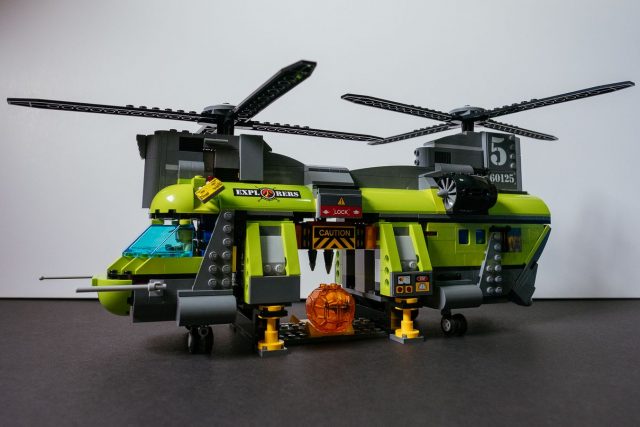 Now the helicopter's not the only thing in this set. Far from it.
Helping to deliver all the tools necessary for the excavation is a mini dumpster driven by, hey, literally any minifig you decide. Because equality is important. I've chosen the female minifig to pilot the vehicle here because I simply can.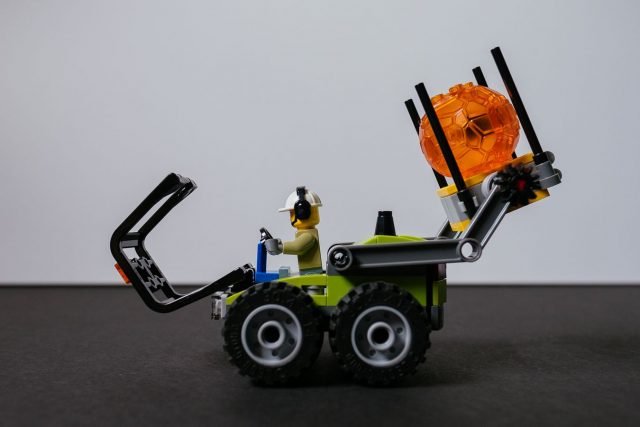 Next up we have a mobile lifter for all the stray molten boulders lying around. Somebody's gotta bring them to get cracked and then analysed right.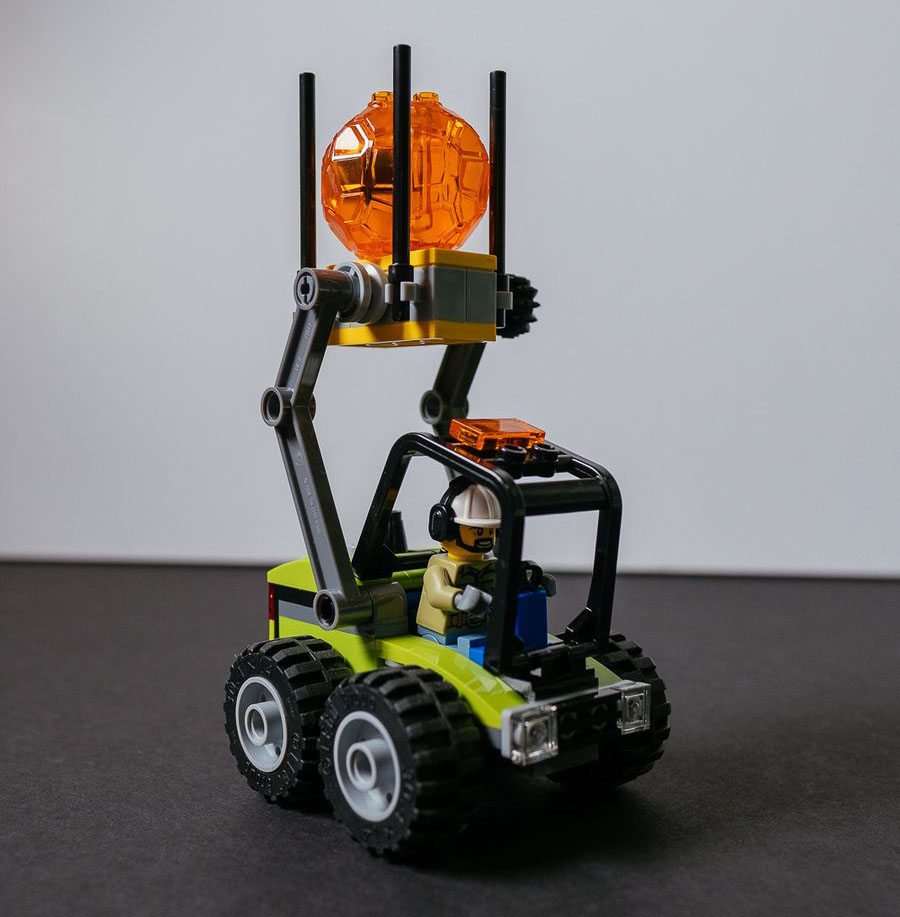 Funny how it looks just as good from the back. This is a nifty little vehicle that I haven't stopped playing with to be honest.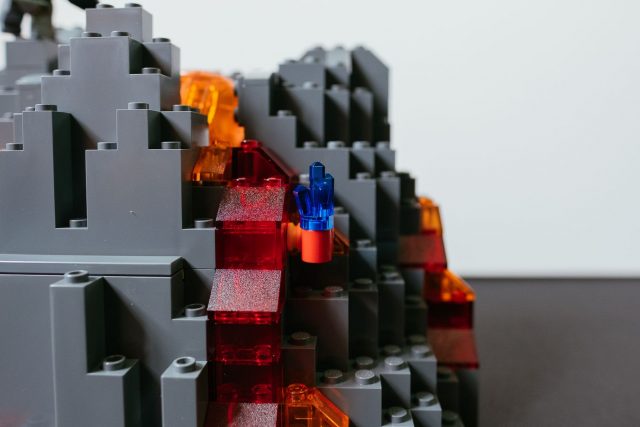 I don't know who thought of this but they decide to include a volcanic mountain in the set as well and for me, that kinda… rocks.
Also press that shiny lever and this happens.
I love you LEGO. This is super playable.
[edit: this next part came only 40 minutes later after I reassembled the mountain at least 900 times]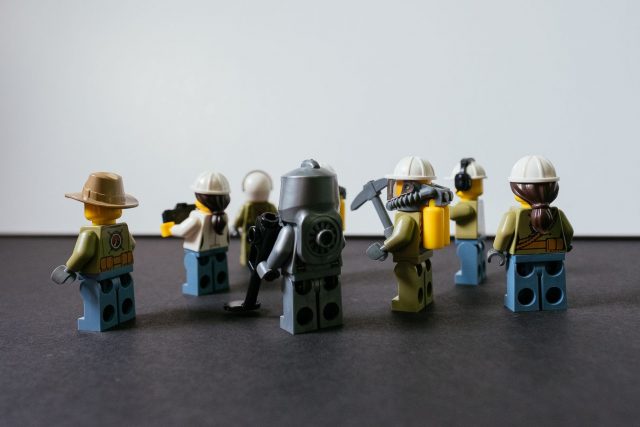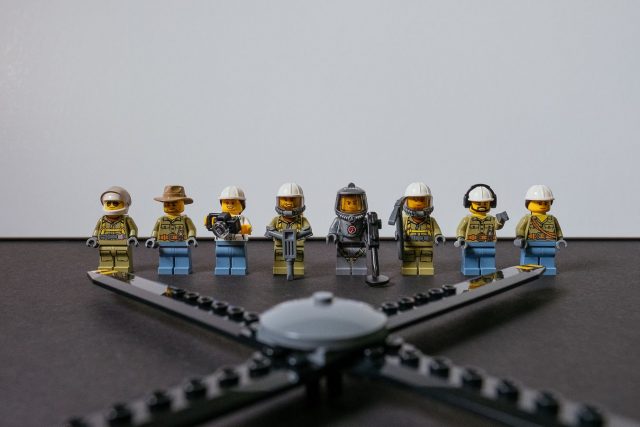 Now here comes the most important parts of a City set – the minifigs. We're gifted with 8 such minifigs and you know what? 3 of them are ladies and once again, that's just amazing for diversity from LEGO. They come equipped differently with all kinds of mining and research accessories, and we've even got a camera and a cowboy hat thrown in.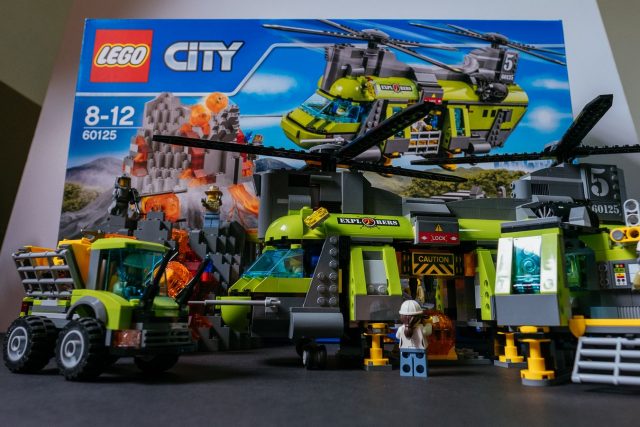 The LEGO City Volcano Heavy-lift Helicopter 60125 set is simply stunning in terms of build quality, variety and playability. Colours are subjective but I think they're pretty complementary with the greens, blacks and yellows. The slightly steep pricing may be a bit of a bother, but I can't see a better way of spending that same amount of money to have fun yourself, or with your loved one – while sober. Throw on a classic Stephen Chow movie or any episode of That 70s Show like how I usually do with LEGO, and I guarantee mountain heaps of enjoyment.
11/10 would build this again.
The above LEGO set can be found ONLY at Toys "R" Us Singapore.
Join the conversation! Visit fellow friends at the LEGO Facebook Page!
One day Hiro have bottle of nice rum. Then Hiro smashed. Hiro never had chance to find rum name. Tell someone you love them before it too late. Hiro also harsh critic of people who walk dogs only one day a week.
---

Drop a Facebook comment below!