It's been a while since we've seen any digging action from LEGO and now it comes in the shape of the City series Volcano Crawler set 60122. I figured since it mining's a little dark, so this review is coming in with just a little less light than usual. Also I've been travelling and I built this in a room where the electricity went out so that was a big push factor.
Right away we have a female driver on a 4-wheel ATV. It's tiny but it does it job with a chain behind that attaches to what I suppose are mines and rocks these minifigures find in any excavation site.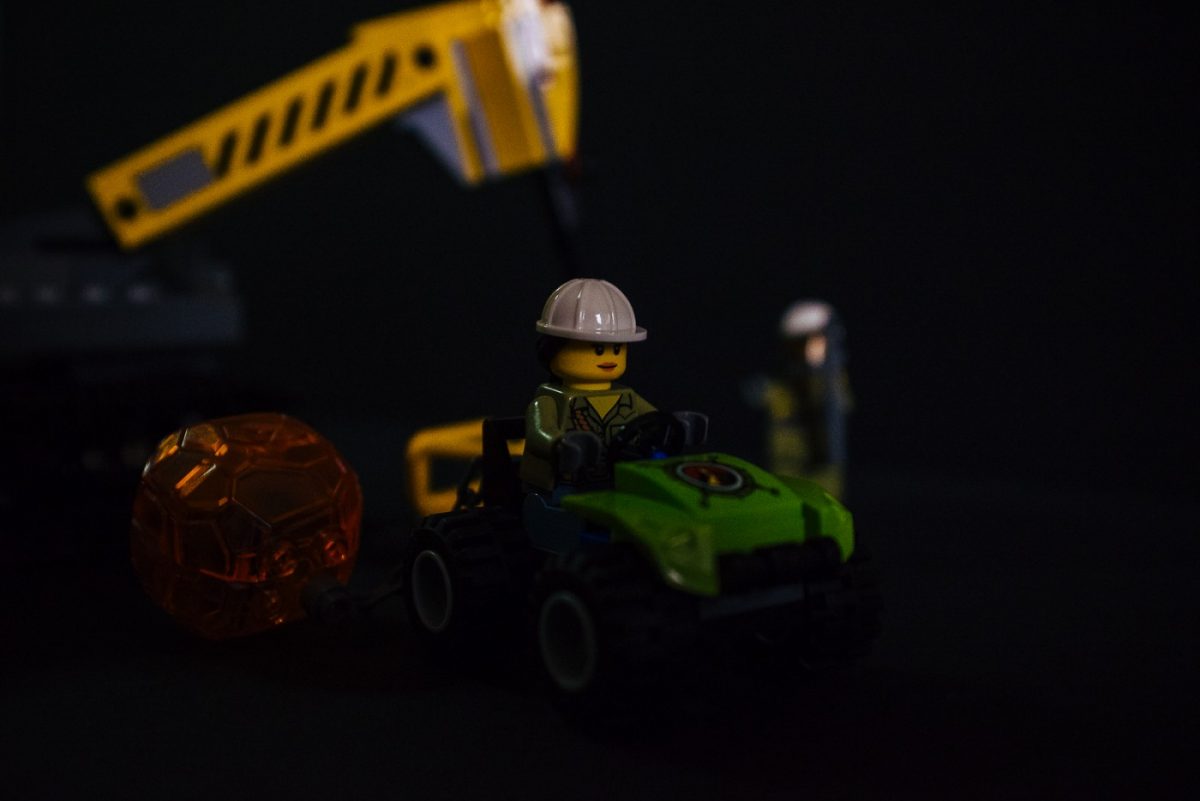 Before we move on, I'd just like to point out that it's just been awfully nice of LEGO to include a female figure in almost every set when they possibly can nowadays. It's just really nice to see inclusivity perpetuated by a company that has brought so much joy and learning to my life. That our future generations will see this as simply a normal thing? That is the greatest thing. Next up – more minifigs of colour and we're swinging.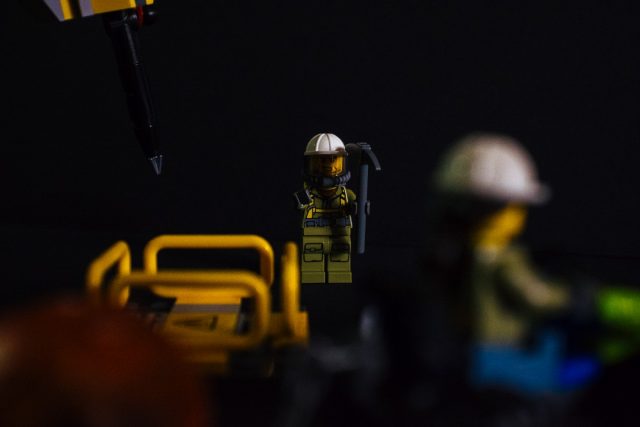 Now we've got minifig #2 who's equipped with a pickaxe for what I would presume is the worst job in the world in their team. Poor fella. Hope he gets enough rest!
But wait up – LEGO never lets you go it alone! What's this big hydraulic drill?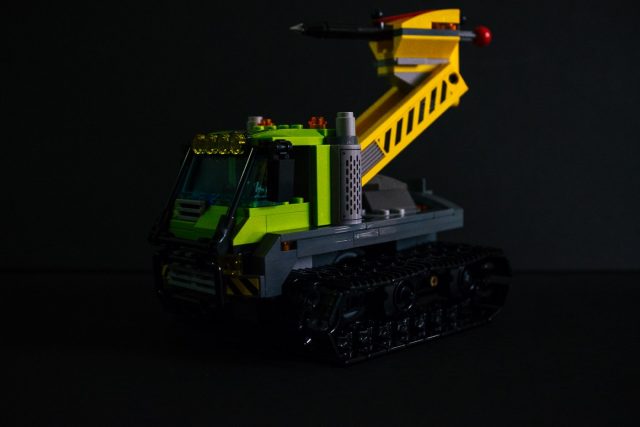 Turns out the titular Volcano Crawler is a pretty nifty little beast. With wide tank tracks and a hydraulic jackhammer, checking out rocks and alien stones would be easy peasy!
Of course a vehicle can't move on its own, and sure enough it comes with the set's third minifig. A gruff and scruffy fella I'd like to call Steve 'The Bear' Foreman.
I think The Bear would like being called The Bear.
Of course that's not how the jackhammer moves, but that's a little secret you'll have to find out for yourself. Hint: that rubber band and red knob is there for a pretty sweet and functional reason (;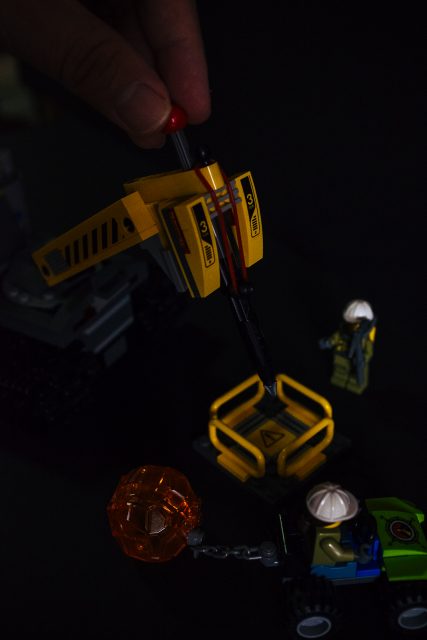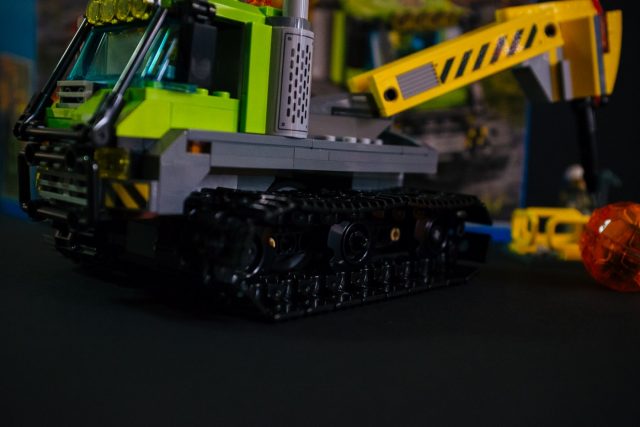 You may be wondering – are those tracks any good?
Well. Think that settles it.
At a retail price of S$49.90, it's an easy sell, LEGO once again delivers quality, variety, and playability. I think sometimes simplicity in construction is overlooked for sheer quantity and an obvious 'wow' factor, but LEGO has it down to an art. If I could build this up in almost-darkness where I was and I still had enough fun to buy a brand new set for a buddy's kid, I think there's just something to be said about this set.
We play with LEGO because we are inquisitive. We are explorers. We dig fun. And with the 60122, there's just a whole lot of fun while digging when you let your imagination free.
The above LEGO set can be found at all LEGO Certified Stores, Toys "R" Us, plus other leading departmental and select toy stores.
Join the conversation! Visit fellow friends at the LEGO Facebook Page!
One day Hiro have bottle of nice rum. Then Hiro smashed. Hiro never had chance to find rum name. Tell someone you love them before it too late. Hiro also harsh critic of people who walk dogs only one day a week.
---

Drop a Facebook comment below!