Audio is often a forgotten element in many a gamer's setups. We tend to spend a lot of time and money buying nice monitors or TVs for beautiful pictures, a corresponding graphics card, or the latest gaming console to make our games look as good as possible. But we don't hear what we're missing.
For PC gamers, having a dedicated sound card will help improve the sound quality of your system, even if it's for casual activities like watching movies or listening to music. Improved sound or sound staging with 7.1 surround sound, meanwhile, would be ideal for games that use surround sound to help players identify where enemies are located or appreciate life-like environments. Even boosting the volume on your headphones so you can get a little more oomph for the immersion.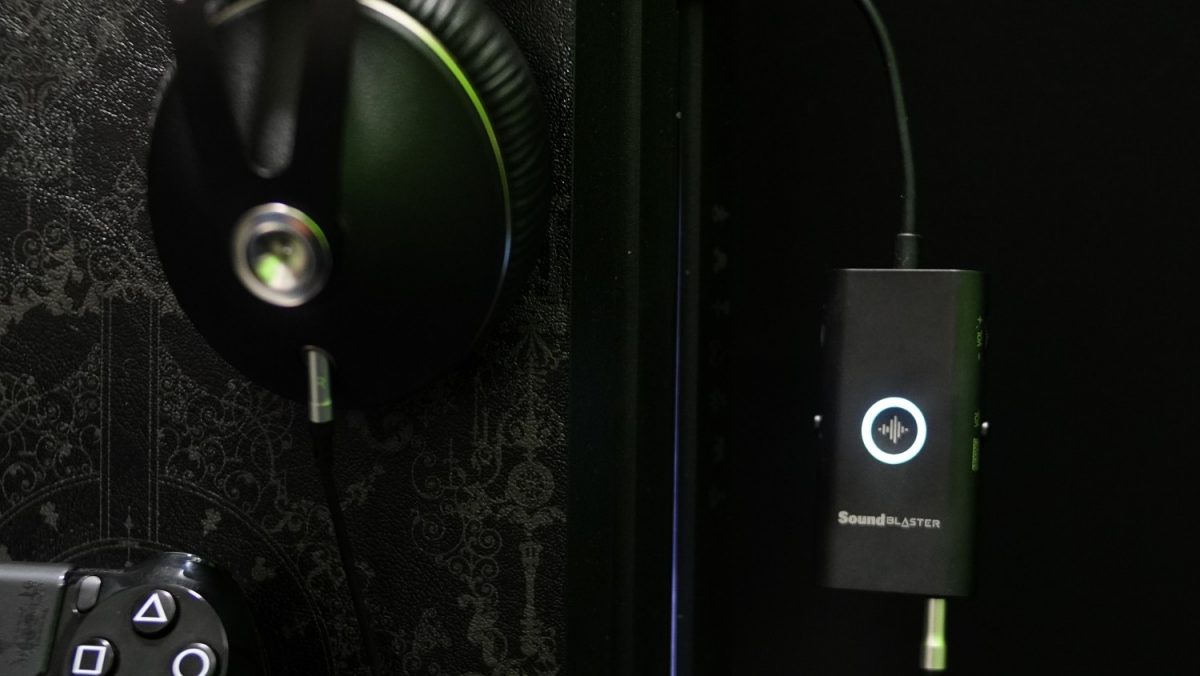 That being said, console gamers are pretty much left in the dark with only gaming headphones offering limited audio customization. Singapore-based Creative Technology has taken another step by introducing its new Sound Blaster G3, a new portable gaming USB DAC (Digital-to-Analog Converter) amp built for not only for the PC gaming market but also for console users as well.
What's great about it is that it's small enough that you can take it to your friend's house, or just use it at home. It's also the first Sound Blaster that works directly on PC, Mac, as well as on PS4 and Nintendo Switch. No frills, just plugin and play.
Coming in at only US$59.99 (S$110), the company might have outdone themselves for hitting such an affordable price. But will it be enough to satisfy the gaming needs of an average consumer?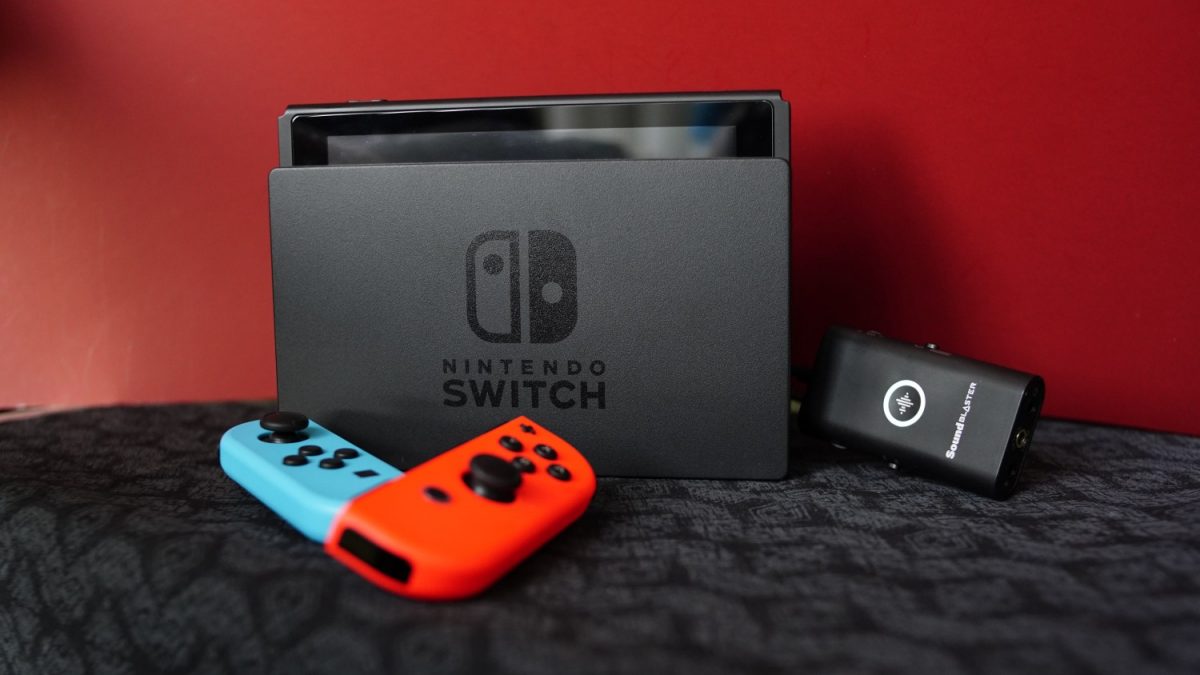 Creative has been around for such a long time and it's no surprise that the team is a big name in the industry. With an extensive range of audio products and accessories, most notably the Sound Blaster series, it has made its mark in the PC audio arena.
At a relatively low price point, it's expected that the Sound Blaster G3 would be made out of cheaper material. The product itself is made entirely of plastic, with 2 rubberised feet on both ends. Weighing at 32 grams (37 grams with USB-A adapter), it's understandable that this is made for portability and even so, the buttons, knobs and switches feel solid and don't feel loose at all.
The unit itself outputs as USB-C and has a USB-A adapter which comes in handy for PC or console use. There is also a 3.5mm headphone input, a 3.5mm mic input as well as an included hybrid optical line-in with a mini-TOSLINK-Kabel for those who prefer connecting optical out. The right side of the G3 houses the volume knob and audio mixing switch, allowing you to customize the game and game voice chat audio balance on the fly. On the left, you'll find an instant mute and unmute switch for the microphone and a mic volume control knob. In the centre, you'll find a button which you can activate "Footsteps Enhancer Mode " that will glow white when enabled.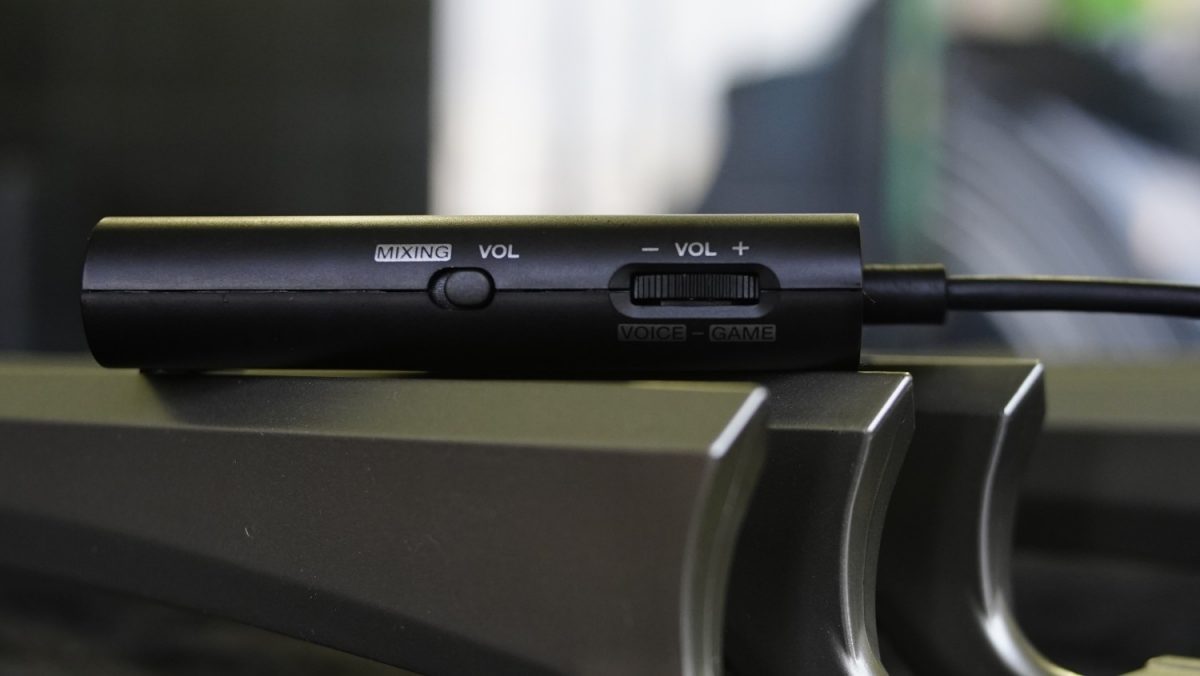 Testing on PC and PS4 with Logitech G Pro X headset playing Call of Duty: Modern Warfare and Rainbow Six: Siege, we've found that it did give us an advantage over opponents in critical situations. However, there was a notable difference between using the G3 on PC and on PS4 – the decrease in bass and treble increase are noticeable on both the PC and PS4 but is more prominent in the former, though that can be attributed to the PC having 7.1 channel audio while PS4 has only stereo. Still, the compromise might not be the best way to go about it, as it dulls the depth of immersion while gaming.
What made a huge difference when playing on multiplayer was the game voice mix feature. It really made it much clearer and easier to balance out the game voice chat and sounds from the game. This saves you the trouble of fiddling around with the game or system menu to find that sonic sweet spot. What was rather apparent was the lack of peaking distortion, despite turning the volume up as compared to just having the headphones plugged in. The G3 also helped a lot in multiplayer with microphone noise being less noticeable and having other players in-game saying that the mic was crisp and clear.
Another useful feature is Creative's own mobile app which can be used on the fly while gaming. It allows you to control everything from your Android or iOS devices. The Sound Blaster Command App also has a desktop version so PC users won't miss out. With the app, you have a whole lot more customization options from the equalizer, to changing your audio output from your headset to your speakers.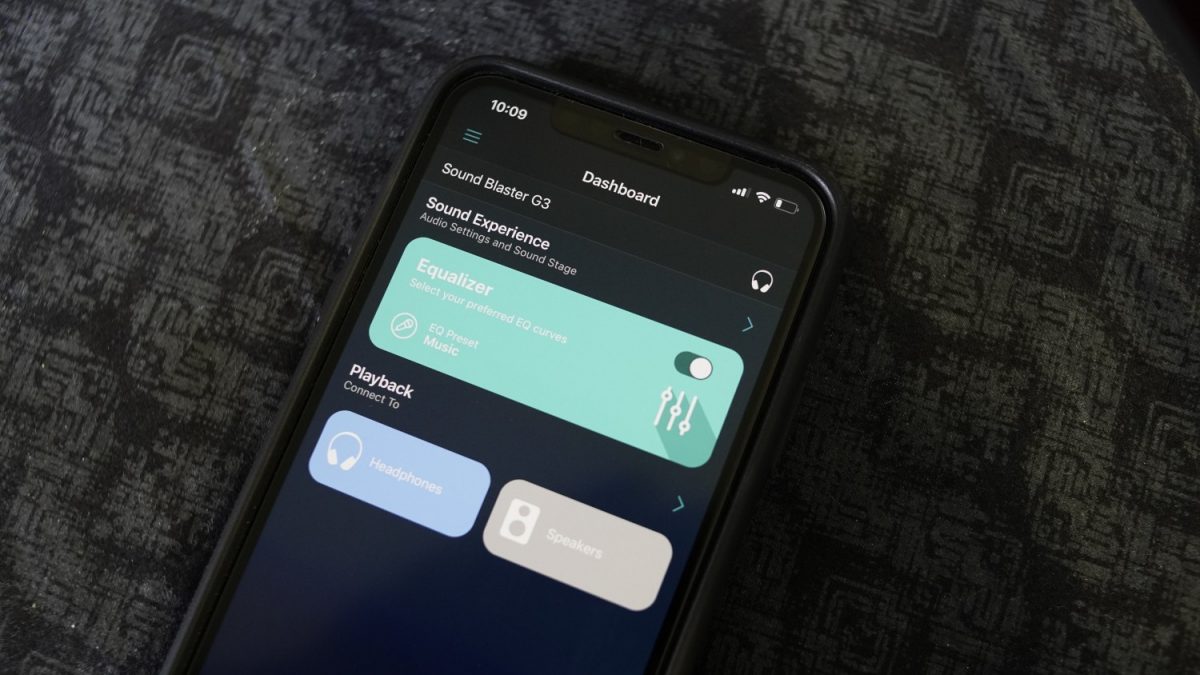 Equalizer customization is easy to use and comprehend with a few basic presets like music, movies and gaming, alongside game-specific presets such as the Call of Duty series, Counter Strike, Fortnite and Overwatch. Additionally, you can adjust the 10-channel frequency with just a tap and additional options such as boosting the preamp, bass and treble. Recording customization options are also available via the Sound Blaster Command app, with the ability to adjust mic recording and mic monitoring volumes.
All this proves very useful especially if you're on the couch and the console is near the TV, reducing the need to go back and forth to toggle around with the switches. Creative has made it a simple yet effective solution so couch potatoes can enjoy uninterrupted gaming.
That being said, another problem lies in cable management, as the G3 will definitely make sort of a mess. Since this is not a Bluetooth-to-headphone unit, it's a completely wired system. This means that you have to get a long cable (if you're on a couch setting), get it connected to the DAC, and then connect the DAC to the PS4. So unless you've properly managed your various cables, you'll find yourself pretty much surrounded by cables that you are bound to step on, and end up yanking the whole DAC out.
With all that, the Creative Sound Blaster G3 does say what it does and it does exactly what we wanted it to do. It helps give your headphones a good boost of volume when needed. With convenient controls on the sides advanced tweaking available via the Sound Blaster Command App, it does give plenty of options to make most of your well-invested headphones.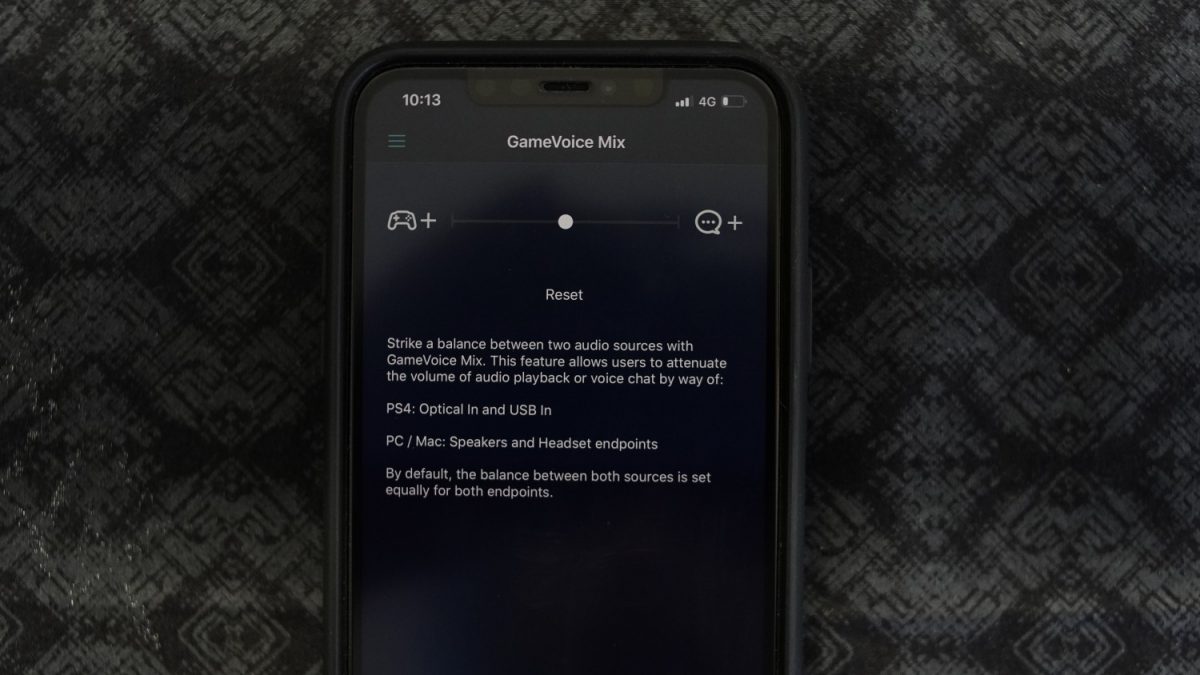 Are there better DAC amps in the market? Sure there are, but most of them are a hassle to set up and there's not much versatility to work with game consoles as well. Creative's product is definitely targeted towards console gamers, especially on the PS4, PC and the Nintendo Switch. Just one thing to note, however: the Sound Blaster G3 supports audio playback on the Xbox One via optical connection but there is no voice communication support unlike on the PS4 or PS4 Pro, so Xbox users might want to give this a miss.
Some might argue that having a DAC amp might not be an important gadget in your gaming arsenal, but it's also something gamers truly need to understand about good audio. Beneath all that plastic comes a very reliable, portable and affordable DAC amp that's packed with plenty of bells and whistles that will not only give you value for its price, but also an edge to your gaming experience.
GEEK REVIEW SCORE
Summary
Creative has definitely held its own with the release of the Sound Blaster G3, with such a small form factor and comes loaded with useful features to enhance your gaming experience. Aside from its glaring flaws, it's definitely a useful tool for those interested to upgrade their gaming console audio.
Aesthetics -

6/10

Build Quality -

6/10

Performance -

8/10

Value -

8/10

Geek Satisfaction -

7/10
---

Drop a Facebook comment below!