As the lines between gaming and the more mainstream offerings in the laptop market begin to blur, it has come to a stage where we now have an ultraportable with great battery life that does not sacrifice graphical performance.
The ASUS ZenBook 13 UX331 is that very dream come true.
For other contemporaries at its size (a thickness of 12.7 mm), integrated graphics are the standard. WEven with its entry-level GeForce MX150 chip, while entry-level, the UX331's system memory is not compromised with the onboard 2GB memory.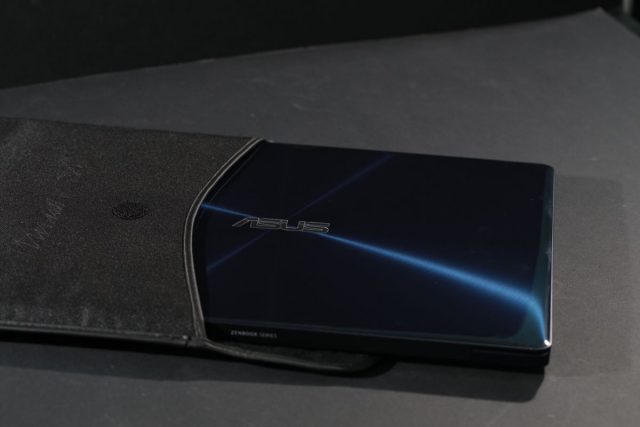 Display size/resolution: 13.3-inch 1,920 x 1,080-pixel IPS display
CPU: Intel Core i7-8550U (1.8GHz, 8MB L3 cache)
Memory: 16GB LPDDR3 2,133MHz RAM
Graphics: 2GB NVIDIA GeForce MX150
Storage: 512GB SATA SSD
Dimensions: 310 x 216 x 13.9 mm
Nvidia's claims that the MX150 is up to four times faster than integrated graphics when used for photo or video editing, and is able to deliver better gaming performance overall. Based on our time with it, that is hard to argue.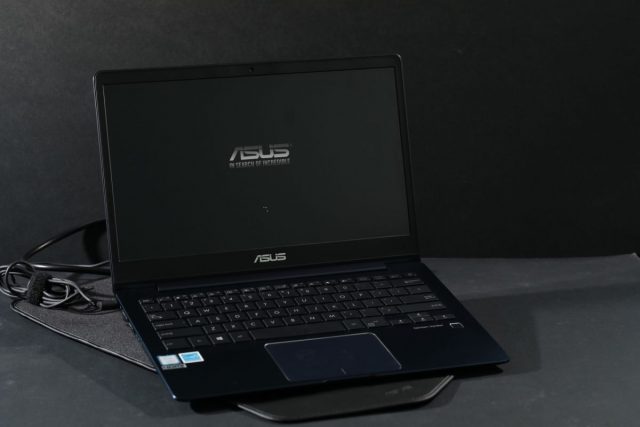 Visually, the ASUS ZenBook 13 UX331 is stunning with a finish that is reminiscent of glass but is actually a metal surface with a fine pattern. But while it is eye-catching, it goes downhill really fast once you realised what a fingerprint magnet the UX331 can be.
The construction is not exactly the best either, with the metallic surface picking up small scratches easily. This is an ultraportable that needs protecting, so consider yourself warned.
As for the main body, we are big fans of its aluminium body that significantly feels much sturdier than the outer shell, with a competent backlit keyboard that offers with relatively short travel distance between keys.
Typing on the UX331 certainly feels comfortable and easy to get up to speed, which is always a boon. However, if you do type with tremendous force, the keyboard will flex. Another point to note is that the fingerprint scanner is now conveniently placed at the bottom right, a much better position than before.
In lieu of a wired/wireless mouse, the Windows Precision Touchpad is a great replacement in a pinch. It is responsive, generally accurate,  and is reasonably sized that it does not pose a problem to those with bigger hands while typing.
The ZenBook 13 sports a total of two USB 3.1 (Gen 1) Type-A, one USB 3.1 (Gen 1) Type-C, as well as a full-sized HDMI port, rounded off with a microSD card slot. Unfortunately, there is no support for Thunderbolt 3. Say goodbye to increased data speeds, display support, and charging capabilities.
With a 13.3 inch IPS panel, the UX331 offers a display that is good enough, but remains just that. It does, however, have a complete coverage of the sRGB colour space, with colours being suitably vibrant.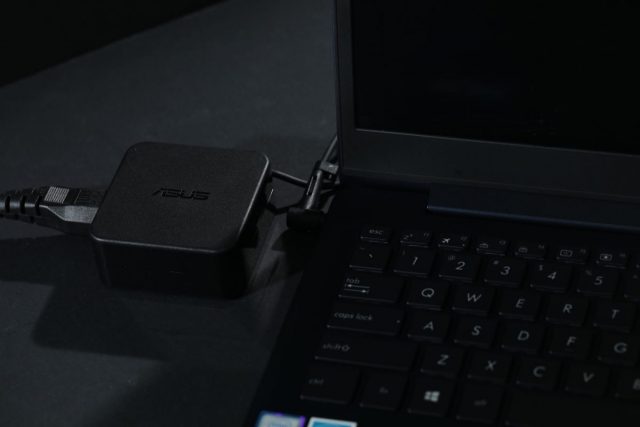 The Harman/Kardon-certified stereo speakers sound good as well, and can easily drown out the cooling fans whenever the situation arises (a rare occurrence). With the speakers at the front and firing downwards, muffled sounds are the norm but it is not that big of a deal-breaker.
Performance-wise, the ZenBook 13 UX331 does not disappoint when running day-to-day tasks like streaming, or running browsers with multiple tabs. Video editing of 4K-resolution footage went off without a hitch, although it will not be a replacement for a powerhouse workstation, it does enough and is a significant improvement over integrated graphics.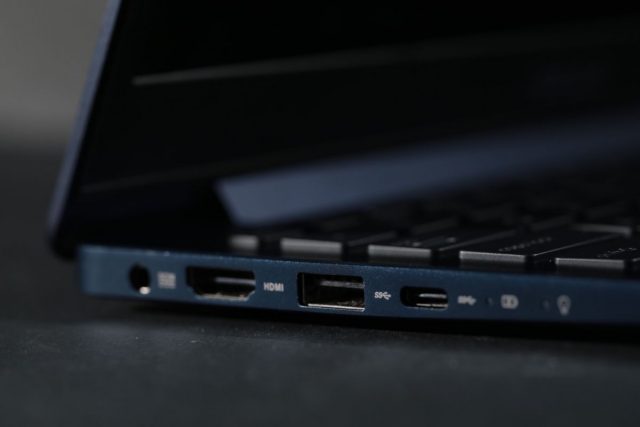 Running older titles like BioShock Infinite and Overwatch produced acceptable frame rates and detail, but the UX331 is not going to be your go-to pick when it comes to gaming. The laptop does get noisier and hotter during such heavy load, so ventilation is a must.
The battery life of the UX331 is impressive, giving us a full day's worth of juice while performing work-related tasks with performance settings and a lower brightness setting. Gaming reduces it to about 4-6 hours, but an hour's charge will get you close to full battery once more.
ASUS' ZenBook 13 UX331 is yet another great offering by the company, and as part of ASUS' premium line, it shows. Not only is it a looker (minus fingerprints), the UX331 boasts great performance and is a wonderful ultraportable for the reasonable price of S$1,998.
If you are looking for a portable, affordable, and more importantly, performance-orientated laptop with good battery life, the UX331 is a great choice to have.
GEEK REVIEW SCORE
Summary
The UX331 does have its drawbacks, but what it can do, it does very well, and you can't ask for more than that at this price.
Aesthetics -

8/10

Build Quality -

8/10

Performance -

8/10

Value -

7/10

Geek Satisfaction -

8/10