Ah, America and war. Is there not a perfect match made in the depths of hell? Actually, the film combination of both subjects is probably the only one that would be embraced by all, including classics such as Francis Ford Coppola's Apocalypse Now (1979), Oliver Stone's Platoon (1986) and Steven Spielberg's Saving Private Ryan (1998).
And come 2020 there is a new entry to the list – 1917 – an emotionally immersive and technically impressive piece of work by English filmmaker Sam Mendes (Skyfall, Spectre).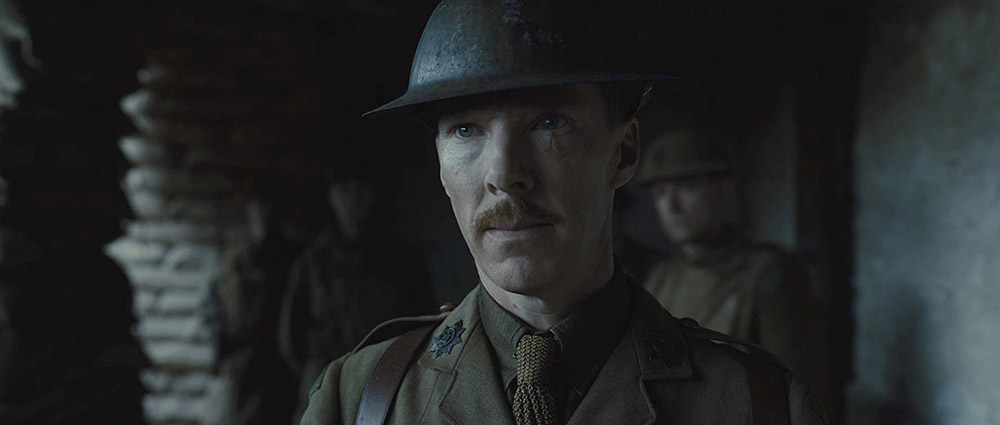 Based on the war stories of Mendes' grandfather Alfred Mendes, who enlisted as a 17-year-old and fought in the first World War, the film chronicles the journey of Schofield and Blake (George MacKay and Dean-Charles Chapman), two junior British soldiers who are desperately trying to deliver a message to troops stationed in enemy territory. These 1600 men, who are about to attack a supposedly group of retreating Germans, will be ambushed if they are not warned. One of the potential casualties happens to be Blake's brother.
Mendes' vision of this simple story is to present the entire film as a single shot in real time, which means the movie unfolds in real time. It is a very ambitious approach, but an effective one for viewers to travel every step and breathe every breath with the protagonists. For the 119 minutes, you will be right beside the two men as they crawl through trenches, trudge across muddy fields and take cover from air raids. You will also be there to witness their casual chats as they talk about their families and dreams. It is a gripping yet personable experience, to say the least.
Roger Deakins, whom Mendes has frequent collaborations with, knows what the director wants. There are well-choreographed set pieces that follow the protagonists down a trench, go across No Man's Land and venture into bombed-out villages. When watching these sequences on screen, the camera directs your vision from one location to another, and there is something awe-inspiring to marvel at in every shot. This is a cinematographic masterpiece that will be recognised during the awards season for sure.
Besides Deakins' cinematography, Thomas Newman's score is also worth commending. Also having worked with Mendes on several films, Newman's composition is atmospherically fitting for the story. There are moments of creeping dread, flashes of bombastic brilliance and touches of optimism.
Mendes has dealt with the horrors of war in Jarhead (2005), and explored the human condition in Revolutionary Road (2008). With his latest work, he is revisiting the harsh battlefields and incorporating elements of camaraderie, duty and kinship into a nice package. The end result is a movie that isn't over-sentimental or difficult for viewers to understand.
Unlike Christopher Nolan's Dunkirk (2017), which left some viewers befuddled with its play of space and time, this straightforward piece of work is a perfect example of bringing art and mainstream accessibility together in a commercial film.
The filmmakers also made an apt decision to cast George MacKay and Dean-Charles Chapman, two relatively unknown actors in the lead roles. This allows viewers to see the two blokes as common folks who have been entrusted with fighting the war. To maintain market interest, bit roles are given to recognisable actors like Colin Firth, Mark Strong, Andrew Scott, Richard Madden and Benedict Cumberbatch.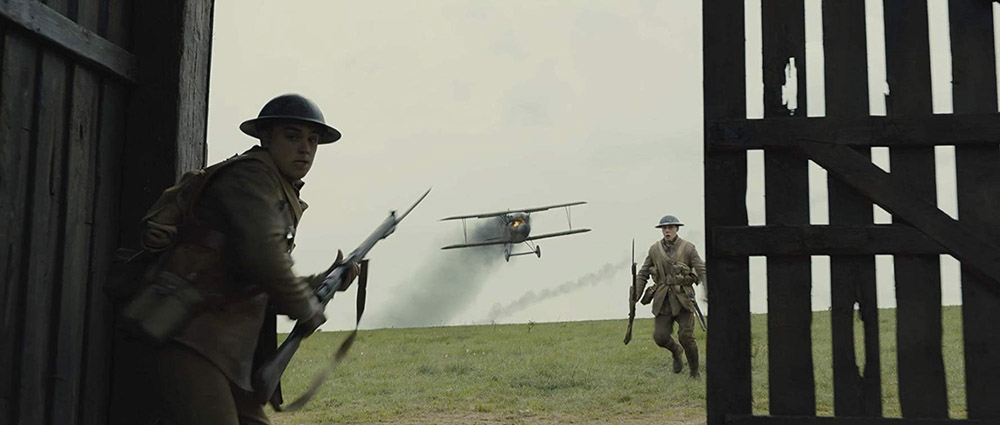 While the film looks like it was shot in two single, continuous takes (one in the day, and the other at night), it is evidently made up of several long takes in reality. This is movie magic at work. Kudos to the filmmakers who have put their genius minds together, gone through countless rehearsals and presented the film as an unbroken stream of real time war chaos.
Some may question the effectiveness of emotional resonance when there are a lack of close ups. In this case, the madness happening around the protagonists is enough to make you feel the anxiety and the desperate race against time to save the 1600 men who may be ambushed by enemy troops.
The film won big at the 77th Golden Globes with Best Drama and Best Director. Mendes took home the Best Director prize for his work at the Academy Awards on American Beauty in 1999. Could he be recognised again with a second Oscar more than two decades later? We sure hope so.
GEEK REVIEW SCORE
Summary
This is a darn impressive war film that will demand your attention from beginning to end.
Story -

7.5/10

Direction -

9.5/10

Characterisation -

8/10

Geek Satisfaction -

9/10