If there's anything we've learnt from His Dark Materials, is that adults are not to be trusted and that they always, always, mess shit up. From children being manipulated into what essentially functions like a lobotomy by adults who pretend to be loving caretakers in His Dark Materials to the systematic discrimination inscribed into our society today, the consequences of adults' actions impact the young harder than one might think.
"There's so many kids out there who are not being defended properly and not being protected properly because of things that adults are messing up around them," said actress Dafne Keen, in a roundtable interview with Geek Culture. "I feel like it's really good for kids to see the show and see that they are allowed to have a voice and they're allowed to complain when things aren't right. Adults aren't always right. They also mess up big time, and we kids are usually collateral damage."
Premiering its second season on 16 November 2020, His Dark Materials is a fantasy adventure based on Philip Pullman's popular trilogy of novels. The story follows that of Northern Lights aka The Golden Compass, with Dafne Keen's Lyra Silvertongue, Amir Wilson's Will Parry, Ruth Wilson's Mrs Coulter and Ariyon Bakare's Lord Carlo Boreal.
In season one, Lyra took centre stage as she follows the Gyptians in claiming back their kidnapped children from the grips of Mrs Coulter and the Magisterium. In Lyra's long and adventurous journey, she not only helped free captured children, but also came into contact with other characters like Iorek Byrnison (Ian McKellen) and Lee Scorsby (Lin-Manuel Miranda). Viewers were introduced to Will Parry later in the season. The high schooler lives with his mother who is found to be emotionally and mentally unstable due to the supposed death of her husband. Whilst there is more than meets the eye to the Parry family, Parry and Lyra have much bigger messes to clean and an even bigger adventure in season 2.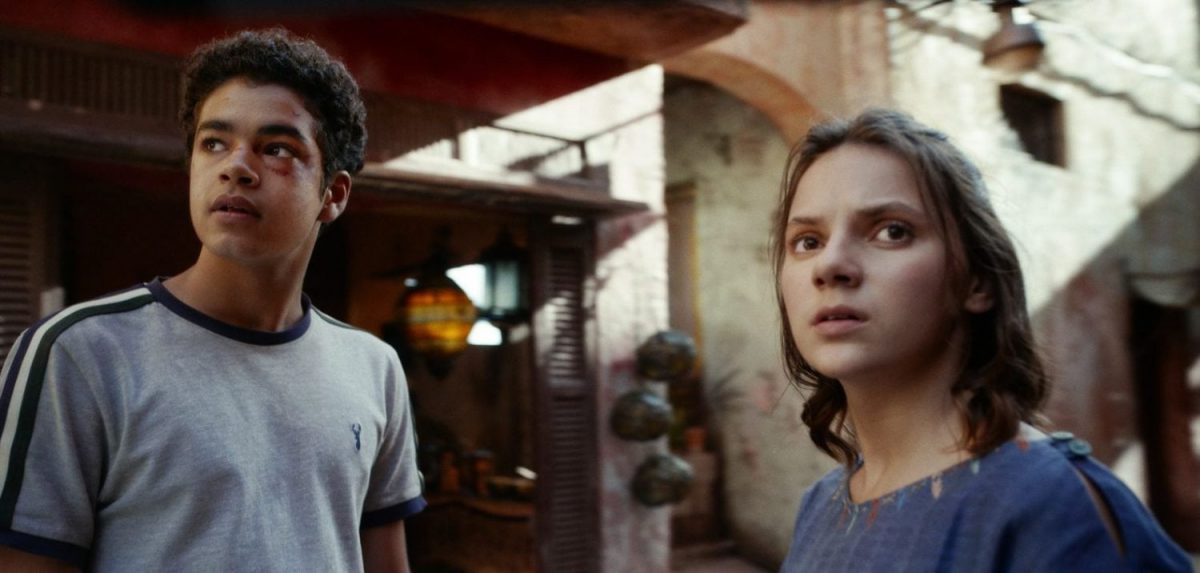 "I think what's good about season two, we really get to see Will and Lyra and their relationship. When they first met each other, they're not the biggest fans, they don't trust each other, because trust is a really big thing for them. I feel like they've kind of been let down by the people around them. Especially Lyra by her parents and I think they do meet each other, they realise they're kind of in the same boat. And they can relate to each other because they both lost someone and they're both trying to achieve something and do something better in the world. And I think seeing that journey and how they do that – I think that's really, really cool," shared Amir Wilson.
In a world where adults are not to be trusted and the ones who are meant to serve and protect us fail, youth these days are turning to the internet to be heard and are actively partaking in activism to ensure a better future for themselves.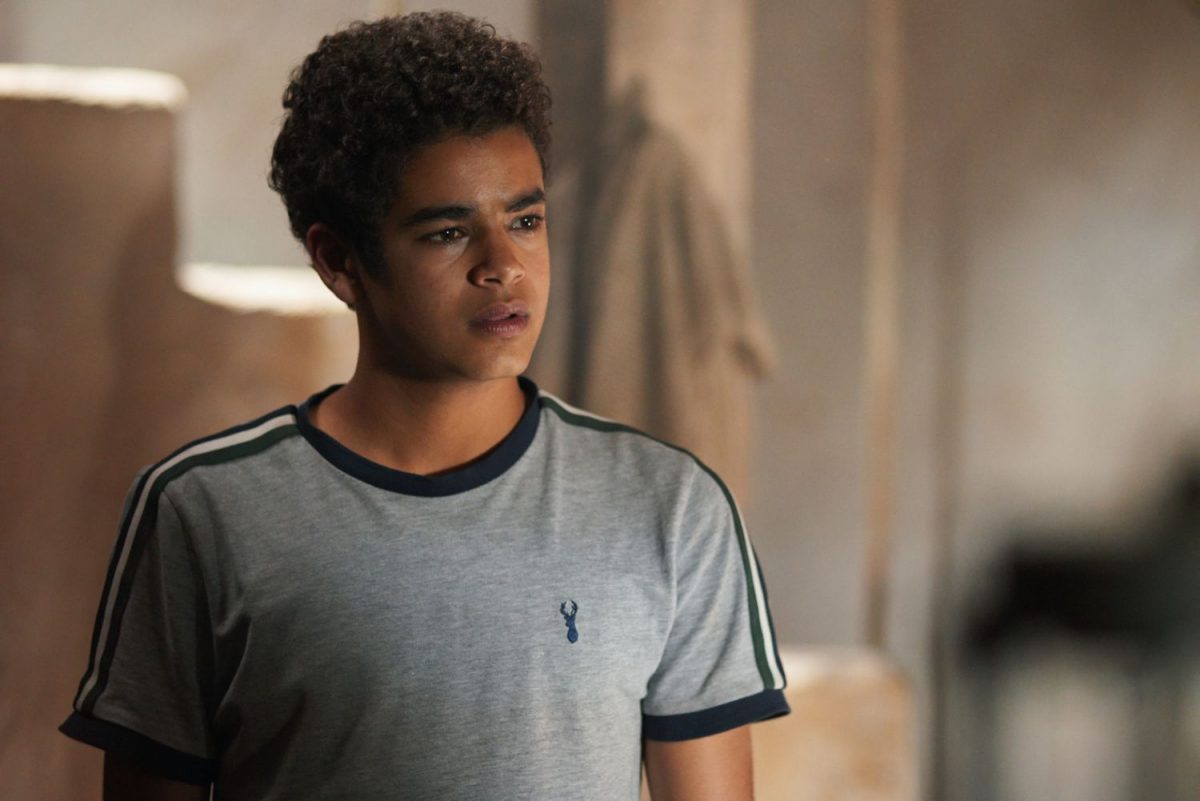 "I feel like we, us young people, are in a world that's kind of been, I'd say, almost ruined by some of these adults and I feel like, nowadays, we get to see more young people stepping up to do something like Greta Thunberg and stuff. I think it's the voice of young people. I think young people who have a voice should, if they can, you know, step up and speak up, because we have a lot to say. And we're always told not to say it, because you know, "adults are right" and all of this but you know, what we say can have an impact and I think we can help," shared Wilson.
"I feel like we've been blessed with this opportunity and we have the chance to have a voice and to try to make a difference in the world, and I think we do. I think all kids worry about what's going on in the world, obviously COVID wise for example, we're all experiencing this. I just feel like we are lucky enough to be able to at least say something and to have people listen to us, which is a great honour," added Keen.
With season 2 of His Dark Materials premiering on HBO during the pandemic when most people are encouraged to stay indoors, chances are the show will be receiving more eyeballs – or at least the young actors hope. This is especially since the two have utmost respect and love for crew members in the making of season 2, maybe even more so than they do for their fellow cast members.
"I think one thing that I was really amazed by when I first worked on set was like, how much goes into filming and how many people are needed and how everyone's job is just as important as everyone else's, and how they all work together to form these amazing things that you see on screen," said Wilson.
Keen keenly plugged: "Yeah, it's really important to talk about crew because no one really talks about crew. Actors get the hype, and then everyone else is just deleted from the narrative. And I mean, they do their jobs amazingly, they're all so talented. Everything is done with such care and such detail. I think we were quite good at trying to see what else was happening except for the camera in front of us."
"I've worked with actors who just don't care what the crew is doing around them, and when you look out of yourself for a second, and you look around yourself, and you see all of these tons of people doing their jobs, you realise without them, like, even when someone was sick, you'd noticed that everyone, everything went slower and stuff. You need everyone to make it. And it's everyone's job and the product is everyone's product," said Keen.
"Yeah, big up to all the crew on His Dark Material season two, they're all amazing," chimed Wilson.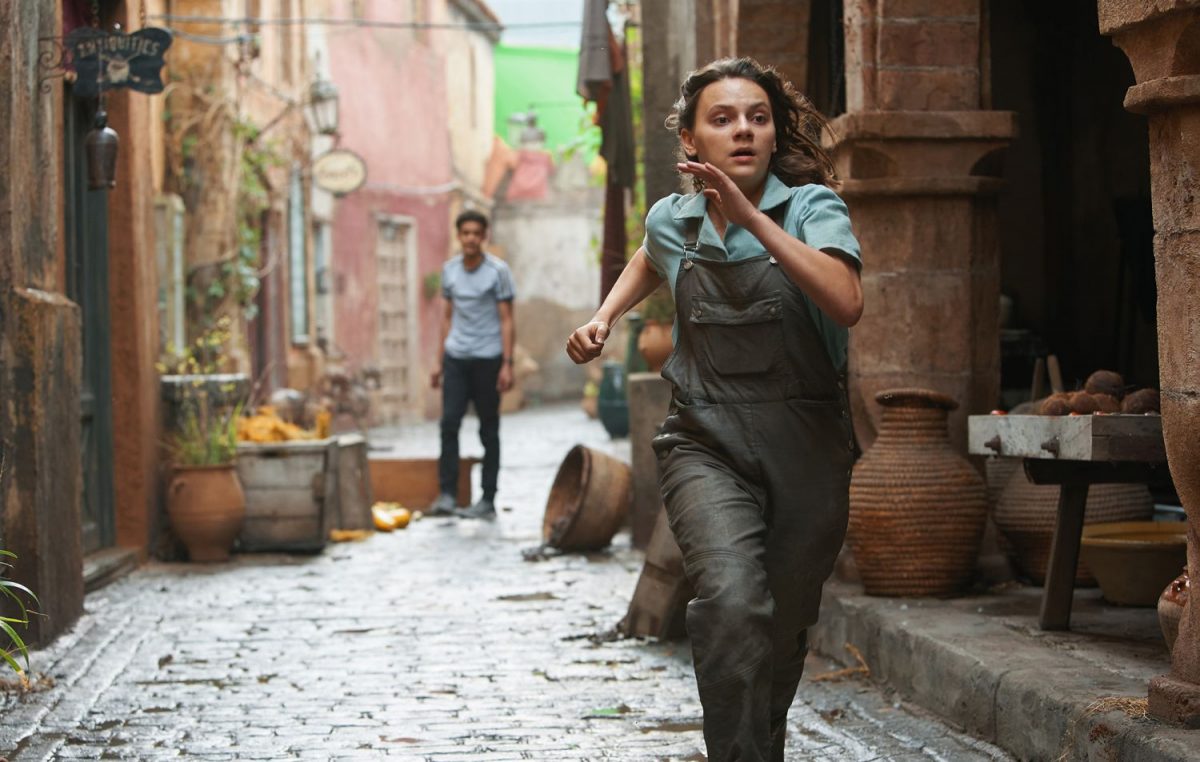 The coming season of His Dark Materials will see Will and Lyra jumping into a parallel world and discovering Cittagazze. The season also places more emphasis on the witches briefly introduced in the first season who are now tasked with protecting the children as a great war brews between the witches and the Magisterium.
From the trailer alone, it is without a doubt that the amount of work and talent needed to bring what already is a visually magical series to a whole new level is unparalleled. That said, youth activism and an incredible crew sounds good to you, you might find some love for His Dark Materials season 2.
Season 2 of His Dark Materials premieres on HBO on 16 November 2020. 
---

Drop a Facebook comment below!