It's not easy living in the real world, let alone the cruel Dark Ages-style medieval fantasy setting of The Witcher. The novels by Andrzej Sapkowski have been adapted several times, most prominently as the phenomenal video game trilogy of the same name by CD Projekt Red. This time, however, all eyes will be focused on the upcoming live-action TV series adaptation by Netflix, where Henry Cavill of Batman v Superman and Mission Impossible: Fallout fame will step up to brandish the silver sword of Geralt of Rivia.
While Cavill will no doubt impress with his monster-slaying skills as the White Wolf, we are also looking forward to the exploits of some of the other equally-important main characters of the series.
Earlier this week, Geek Culture spent a few minutes chatting with the lovely duo of Anya Chalotra, who plays the wily and ambitious sorceress Yennefer of Vengerberg, and Freya Allan, who plays the kind and compassionate Princess Ciri of Cintra. They shared their experiences working on The Witcher, how it stood out to them narratively, and so on.
Before we continue (and without giving anything away from the upcoming Netflix series), let's introduce who Yennefer and Ciri are, for the sake of the uninitiated, or if you're in need of a catch-up.
Yennefer is beloved for her ravishing looks, and a keen mind that is possibly sharper than her sorcery. In the books and game, she is best known for her romantic relationship with Geralt, often exchanging witty banter (usually, the kind that gets you flung through a dimensional portal) before engaging in more intimate affairs.
Ciri, on the other hand, is a gifted child that is linked to a certain destiny with Geralt. In the books and game, she is Geralt's charge, and they develop a strong father-daughter relationship that has won over the hearts of many fans.
---
Disclaimer: This interview has been edited for clarity.
For many fans of the franchise, many would know Yennefer and Ciri as two iconic individuals who have made a huge impact on the books, which the show is based on, as well as the games, which takes place mainly after the events of the books. As such, fans would naturally have expectations of how both characters would be portrayed.
And regardless of which fanbase – books or video games – one is coming from, both Chalotra, 23, and Allan, 18, feel immense pressure in delivering with their characters, both of whom are already fan-favourites in either mediums. Despite this, both concur that filtering out the negativity imposed by enormous fan expectations and instead focusing on excited responses has spurned them to give "the absolute best interpretation" of their characters.
"I think if you choose to focus on [the negativity from fans' expectations], then it's been a huge pressure because it certainly is," said Chalotra, who is of half-Indian descent. "There's so many fans, it's a hugely-anticipated show, and we're playing such iconic characters. But there was so much positivity out there and if you focus on that, it only ever supports you, and you have to make the choice to focus on that, and I did. That being said, as an actor, you do have your wobbles and you embrace them and you learn from them."
The younger Allan adds, with possibly even more gumption than her co-star:
"Obviously, there are people that are already really invested in these characters, to have their own images of them in mind. But I think all we can do as actors is just work as hard as possible to give the absolute best interpretation that we can and that, I feel, is what we've all done. That makes any kind of pressure irrelevant because we've done everything we can."
The kind of youthful exuberance both display no doubt translates into their performances on The Witcher, which we've managed to catch the preview episodes on (stay tuned for our review in a couple weeks!). Chalotra, in particular, had the added challenge of playing as young Yennefer earlier in the story, who was born as a hunchback. This, no doubt, added a more physical aspect to her performance, as she had to assume a certain stance, supported by a back prosthetic and a mouth guard, to aid in her performance.
"In the three hours of [putting on costumes and prosthetics] I was able to get into a headspace," mused the former Wanderlust and The ABC Murders star. "That gave me everything because with that physicality and deformity, I was looking at the floor more and I was more self-conscious, so I felt inferior. It was all those things that I was given really aided my performance."
And similar to Geralt, Yennefer doesn't age as quickly as humans do, manly due to her powers as a sorceress. As such, Chalotra has had to get into various headspaces, both as Yennefer as a 14-year-old, and in her "late 70s", much to her own surprise.
And obviously with productions being as they are, shoots don't always happen in chronological order, so another layer of challenge would be having to get into the headspace of an older Yennefer in one week, and then go to being younger Yennefer in another, and vice versa. All, she seems to have embraced the role quite well, all things considered.
The fantasy genre is no doubt a saturated one these days, but Allan posits that The Witcher has what it takes to stand out among its peers. While one can certainly expect the likes of enchanted forests, elves and magic, she explains that if you look past all that panache, there are deeper undertones such as racism, xenophobia, the desire to be recognised and the extent one would go just to achieve that All of that sets this show apart from more traditional forms of fantasy fiction.
"[The Witcher] portrays a real sense of humanity and that there's real humans within an unreal world. People are multi-dimensional; it's not clear who's good, who's bad. One minute you might side with someone, and in the next with another, and I think that's just a kind of sense of our world within this world that's also very different to our own [which is what makes this show accessible to audiences]."
No doubt, Allan's role as the empathetic Ciri has influenced her perspective on the matter. And of course, with the show having been greenlit for a second season, she and Chalotra are brimming with excitement to explore their characters further and make fans "fall in love with" their characters all over again.
"There's so much more of this story to tell," beamed Chalotra. "For Yennefer, she hasn't interacted with so many characters. One of her main relationships [in the books] is with Ciri, and I'm just very excited to meet her. It's going to be great."
"[I hope] to get to look at relationships that I'm so excited to explore," Allan chuckles with a touch of excited impatience, having spent most of her time shooting Season 1 all by herself. "It'll be just nice to have more consistency with acting with other people, not just running through woods on my own *laughs*".
---
The Witcher airs on Netflix on December 20.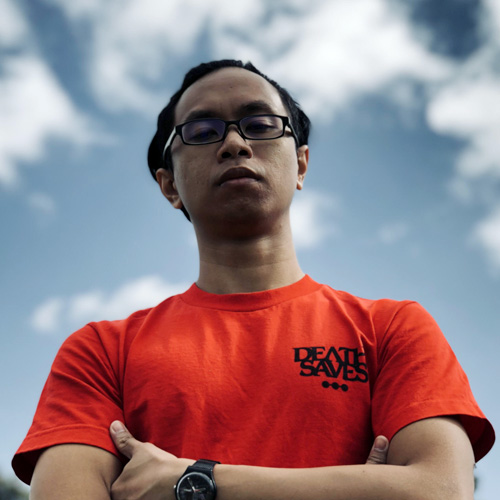 Marion has a serious RPG addiction. Sometimes it bleeds into real life; he forgets to sleep because he thinks he has a Witcher's body clock. Forgive him in advance if he suddenly blurts out terms such as "Mind Flayer" and "Magic Missile", because never once does he stop thinking about his next Dungeons & Dragons game.
---

Drop a Facebook comment below!