Unlike many actors who collect 'First' accolades in their career – First actress to win some award, First actor to star in an indie steaming movie, First to be a producer, actor, director and screenwriter in a product, and so on – actress Tessa Thompson has accumulated a rather unique First in her 21-year-old (and counting) career spanning TV (Veronica Mars, 2005), streaming (Westworld, 2016) and movies (Valkyrie from the Marvel Cinematic Universe).
She has a penchant for starring in the film of directors making their feature film debut, as Samantha White from the satirical dark comedy-drama, Dear White People (2014), as Detroit in the surrealist black comedy film Sorry to Bother You, and now, reprising her role as Bianca Taylor from the Creed franchise, in Creed III, with star Michael B. Jordan pulling directorial duties as well.
"Those three films you just mentioned (Dear White People, Sorry to Bother You, Creed III), all are films where I got to work with a director, and it was their directorial debut," reflected Thompson in an exclusive interview with Geek Culture.
"I think that's something that I've gotten to do across my career so many times. With Boots Riley and Justin Simien, and now Michael B. Jordan, I get to work with somebody in their debut and on a film that shows audiences that they're a singular and important voice inside of the industry is really, really exciting and has been such a pleasure for me."
Creed III is the third installment in the Creed-verse, a spin-off universe based on the Sylvester Stallone-led Rocky franchise. The Creed-verse debuted in 2015 with Jordan in the lead role of Adonis Creed and Thompson as his neighbour/aspiring musician/love interest. While the first Creed film put Jordan in the middle of the map as an actor, the third movie marks his debut as a director, and also a franchise first – of having the best opening weekend.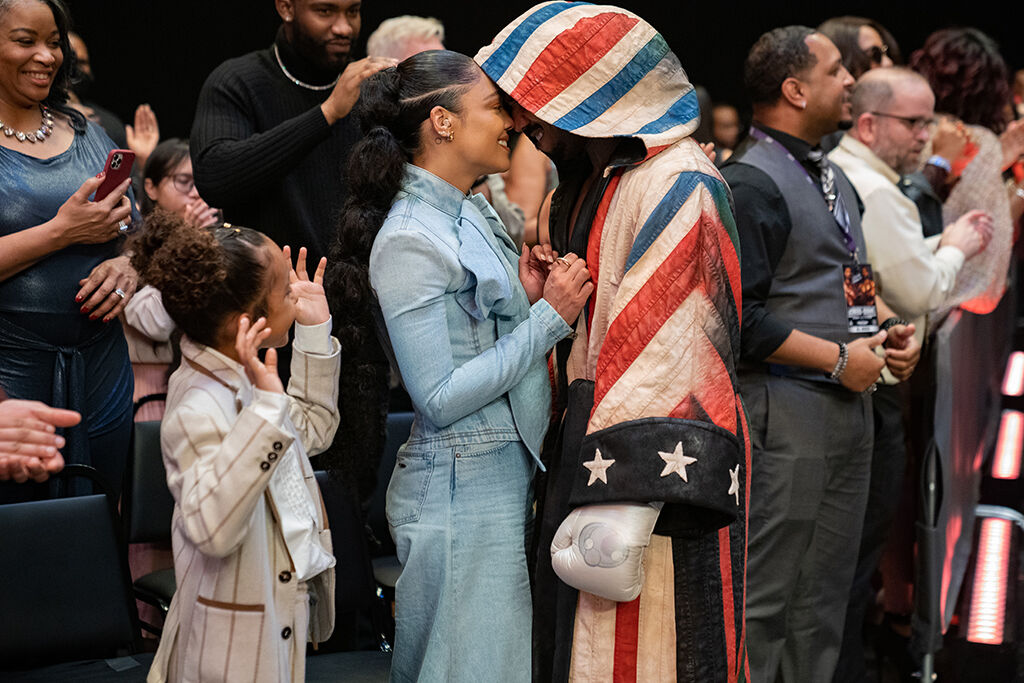 In Creed III, Adonis and Bianca are married, with Adonis retired and Bianca, who has progressive hearing loss and ditches her performing career to become a successful music producer. So successful that she has singer, songwriter, and dancer Kehlani sing Bianca's latest tune in the movie, something antagonist Damien Anderson, played by Jonathan Majors, reminds her at a launch party, in hopes to rub some salt in the wound. It didn't work on Bianca though. And why would it, as she is more than her disability.
Representation has come a long way where characters with disabilities are not stripped of other traits and identities. Bianca's struggle to be a musician as someone with progressive hearing loss is a big part of the earlier Creed movies, but in Creed III, her identity as a mother to her growing daughter Amara (Mila Davis-Kent) takes centre stage. Presenting the multiple layers of a character – especially one that one may not see very often in the media – is particularly important to Thompson.
"I'm always interested in characters that up and end our expectations inside of a genre and particularly, when you think about big films like this, that travelled globally, like I'm speaking to you, there are people all over the world that will be watching these movies and I think the stories that we tell, tell us a lot about who we are so I feel like it's really important and it really is something I'm really proud of," shared Thompson.
Hearing impaired characters are only recently gaining visibility in the media, Creed's Bianca is undeniably one of the more recognised examples, alongside Lauren Ridloff's super-fast superhero Makkari in the MCU's Eternals, but the difference is that Thompson isn't deaf.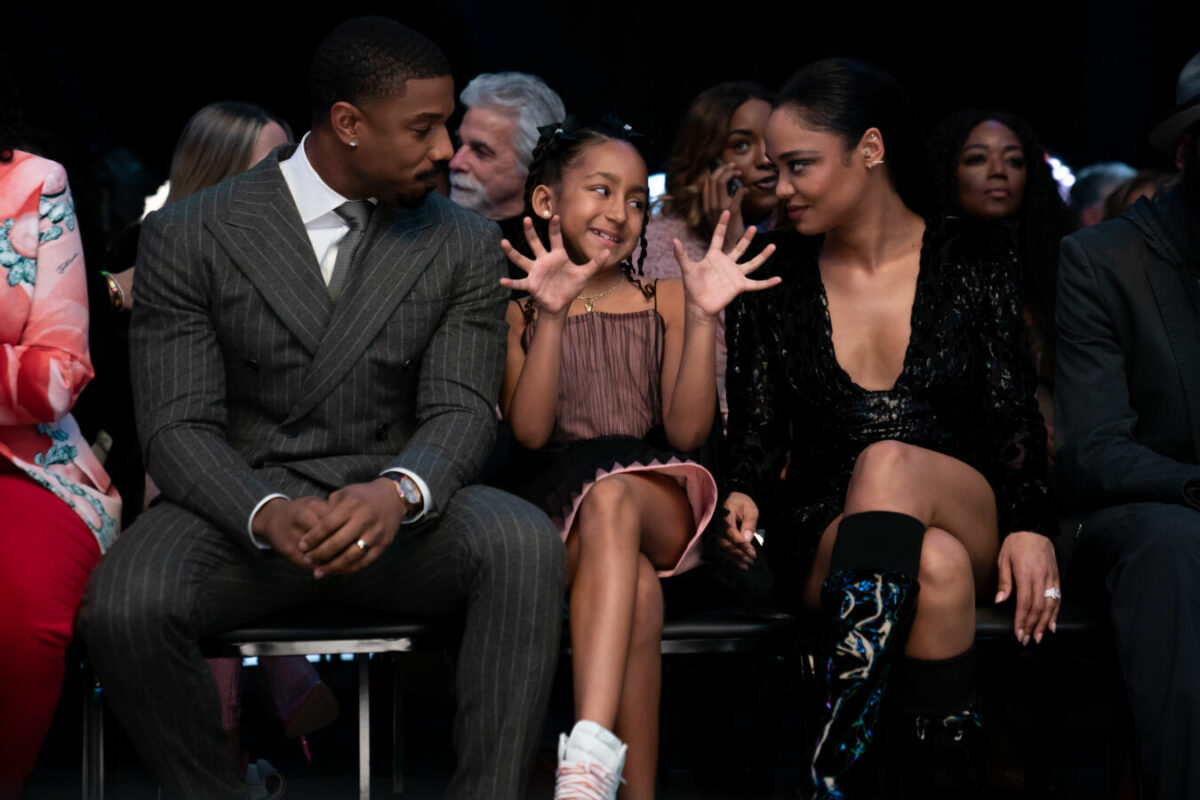 Casting abled actors and actresses in roles of disabled characters have always been a point of contention among fans and activists who lobby for accurate casting to achieve true representation and Thompson whole-heartedly agrees.
The 39-year old actress admits that her portrayal of someone who is hard of hearing can only go so far. Sure, she can pick up American Sign Language for the role but Thompson asserts that co-star Mila Davis-Kent, who plays her daughter Amara in the movie, is also a vital part of the equation. Like the character Amara, Davis-Kent is also deaf and the movie and she was cast after a long search, and Jordan was adamant about the film embracing Amara's loss of hearing. In the film, scenes between the family take place in ASL with subtitles.
"I always knew and really was an advocate for the fact that there was only so far that we could go with Bianca in terms of the progression of her hearing loss. Frankly, because I think if we wanted to tell the story of a character that is speaking solely in ASL, or a character that is deaf, that at this point, it should be played by a deaf actor," said Thompson.
"That is something that I felt really certain about and continue to advocate for. What feels exciting in this one is that we have Mila Davis-Kent come in and really offer that kind of vital representation in the space and that is such a gift and it was a pleasure to get to continue to learn ASL."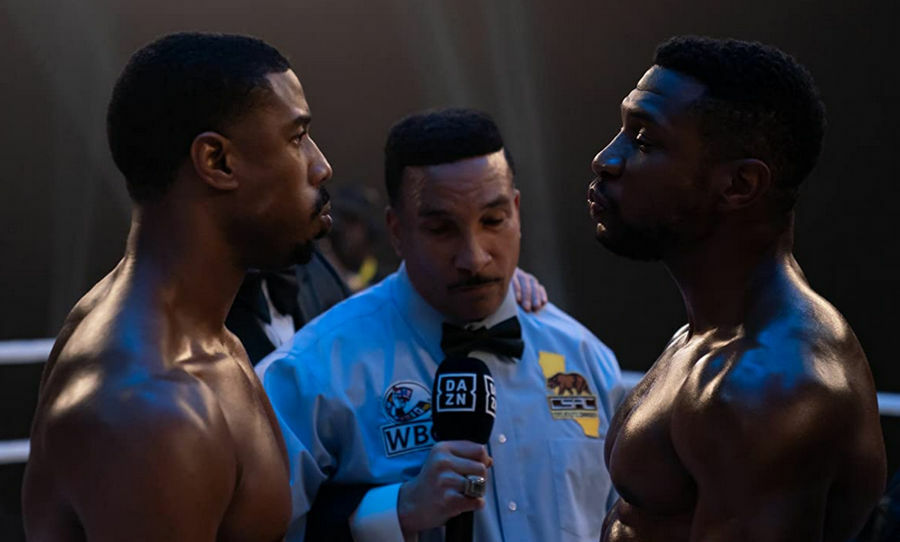 Davis-Kent is not the only newcomer in the franchise and with Majors joining Creed III as the movie's antagonist, Damien, this film also marks having three MCU stars leading a non-Marvel movie. As fans may know, Jordan plays villain Killmonger in Black Panther, while Majors just made his MCU debut as the villainous Kang the Conqueror in the latest Ant-Man and the Wasp: Quantumania.
So if push comes to shove and Vakyrie, Killmonger and Kang were to get into a three-way boxing match, who would win? Well, King Valkyrie knows who she's putting her money on.
"No one has asked me about that trifecta of fighters… I will say Valkyrie will win," she smiled.
Creed III is now showing in cinemas.