Ah, Michael B. Jordan. Michael be Acting, Michael be Producing, and now, Michael be Directing.
In his third outing as boxer Adonis Creed, actor-turned-producer-turned-director Michael B. Jordan is proving that there's nothing that the Creed III star can't do, rising to the challenge of capping his Creed trilogy, which has proved to be a very successful spinoff of the Rocky film franchise, while also pulling double duty as director.
It was a journey that has been eight years in the making, as the son of boxer Apollo Creed, a character made popular via the Rocky films. Where Rocky was a close inspection of working-class Italian-Americans, Creed takes on the African-American lens that revived and refreshed the boxing franchise for the modern audience, with Jordan at the center of it all.
Not bad for the one-time guest star of The Sopranos but Jordan believes that this is the right time to elevate his career, and the character he's held dear.
"I felt like it was the perfect timing. I knew the character so well, I knew the world, I kind of had a pretty good idea of what Adonis would be going through at this stage of his life – personally and professionally – and I felt like there was nobody else to really tell that story than myself," explained the 36-year-old star in an exclusive interview with Geek Culture.
"I was ready for a challenge. I wanted to evolve, I wanted to grow so I just kind of jumped off the deep end and, you know, see what happens."
When viewers first met Adonis in 2015's Creed, he was an aspiring boxer seeking mentorship from the legend himself, Rocky Balboa (Sylvester Stallone). He was young, short-tempered and immature, but the kid had talent and is good-natured. He didn't win the match at the end of the movie – similarly to the first Rocky film – but he was determined. He was also charismatic and charming, a side of him we saw when he tried to woo and get to know his neighbour Bianca Taylor (Tessa Thompson).
Creed II saw Adonis winning the title of the World Heavyweight Championship. At 28, he's starting a legacy of his own and has taken things to the next level with Bianca as his fiancee. Things with Rocky became, well, rocky and it is in the first sequel we see the character grow up. By the end of Creed II, it's become clear that the franchise is slowly diverging away from Rocky and its history. Just like the final scene of Adonis visiting his father's grave at the end of the sequel, Rocky's legacy has been honored, but now is the time for a new chapter for Adonis.
And that's where Creed III comes in.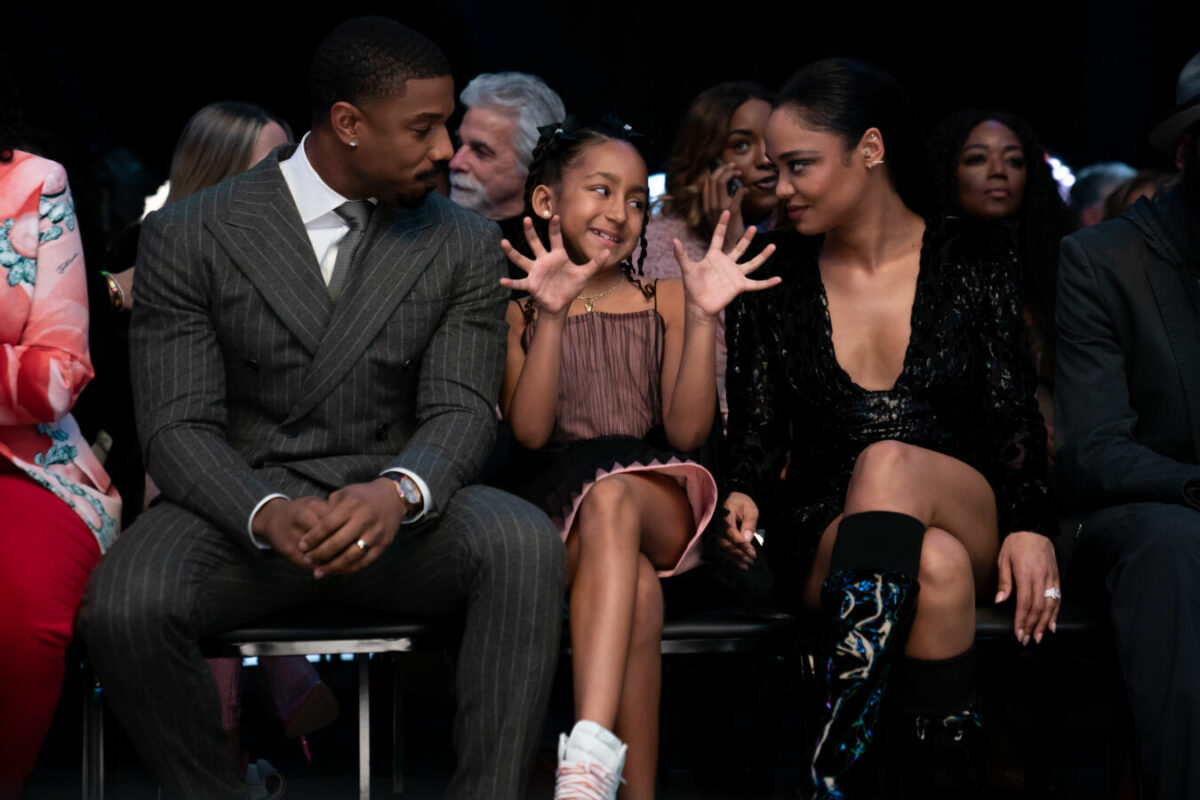 In the second sequel, Adonis is married, retired, and is raising a daughter with Bianca who is now a super-successful producer. The Creeds live easy but when Adonis' childhood friend Damian, played by Jonathan Majors, is released from prison – Adonis' life takes a turn. No matter how hard one tries to hide and run, your past will come to haunt you. In Adonis' case, his past came with a challenge to the title of World Heavyweight Champion and a couple of bloody punches in the ring. One may argue that Damian is the catalyst for Creed III, and even though Adonis is the main character of the film, Majors' Damian stole the scene, and Jordan would not have the limelight be pointed any other way.
"I knew Johnathan was a phenomenal actor that would be able to hit the emotional notes that I needed to hit for Damian, to be the best antagonist for Adonis. Adonis is very complex, he's very layered so you need an equally complex and layered antagonist in Damian so just seeing some of his old work and understanding what I could do if he just trusted me in the process – and it worked out," shared Jordan about casting Majors as Damian.
After making his big debut in HBO's Lovecraft Country, Majors is Hollywood's newest up-and-comer. Just last month, audiences saw Majors make his Marvel Cinematic Universe film debut as Kang the Conqueror, in Peyton Reed's Ant-Man and the Wasp: Quantumania. Like Kang, Damian is an antagonist who despite his mean demeanor, is incredibly charismatic and likable.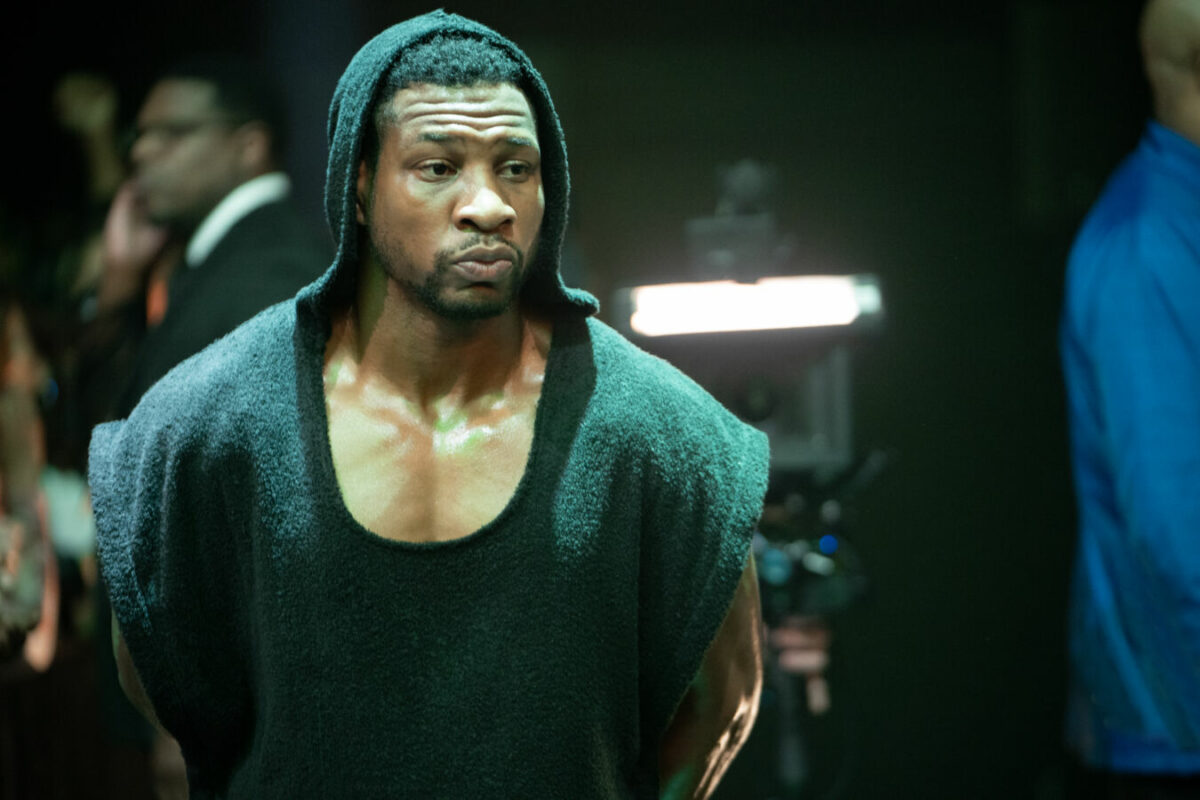 It's nice to know that despite the brutal fights in Creed III, the two actors are also close friends. When speaking with Geek Culture in January for Ant-Man and the Wasp: Quantumania, Majors called Jordan his best friend, and in response to that, Jordan lets out a laugh and affirms that the friendship and feelings are mutual.
"He's definitely one of my best friends, man. It's like I got a brother now and the way we've kind of connected over the past couple of years is something special so yeah, man, he's right there in the mix with my other best friends, like he's a part of the crew now. So like, for sure!"
Speaking of crew, the Creed cast have grown close and with new characters introduced in the third film, Jordan has more plans in store for Adonis in Hollywood. While it is unclear if Creed will follow Rocky's footsteps and produce six films, Jordan is definitely keen to continue Adonis' journey. After all, what better way to build a directorial portfolio than have a successful franchise tied to your name?
"Ah, I mean, this fight, this movie was probably the toughest one out of the three," confessed Jordan. "I want to expand the Creed-verse. There are more stories definitely to be told. I don't know when and where, and how just yet, but you could definitely expect more from the Creed family."
Even if it means putting himself through numerous tough trainings?
"Do you know how many moves we did in this movie? Do you only think of one? Nah, they're all tough after a certain point. They're all tough!"