How does a villain bring fear into the hearts of superheroes? Well, by going after their biggest, or in this instance, the smallest hero on the roster.
There's no question about the value that Ant-Man aka Scott Lang brings to the Avengers – after all, he is the one responsible for taking down galactic villain Thanos in Avengers: Endgame, so it's perhaps apt that Ant-Man is also the first Avenger new Marvel Cinematic Universe (MCU) villain Kang the Conqueror encounters in Ant-Man and the Wasp: Quantumania, which also kicks off Phase 5 of the MCU.
And no, Ant-Man does not stand a chance says Jonathan Majors, who returns to the MCU but makes his debut as the villainous time manipulator, Kang the Conqueror. Why? Because Thanos himself wouldn't be able to handle Kang.
"Oh, I don't want to start no problem. I think it would just be a hard go for Thanos. It just would be tough for him. Even if he beat Kang, can he beat the other variants?" said Majors, who plays the time travelling despot, in an exclusive interview with Geek Culture, when asked who would win in a fight.
In the comics, Kang is a fugitive time traveller from the future who uses his ability to alter history and to defeat his enemies. Since his 1963 debut in Marvel comics, there have been multiple versions of the character as the time travel premise allowed for Kang to appear as an alternative timeline version of himself.
In fact, while Ant-Man and the Wasp: Quantuman marks the debut of Kang, it's the second time Majors has appeared in the role as he played a version of Kang aka He Who Remains in the 2021 Loki Disney+ series.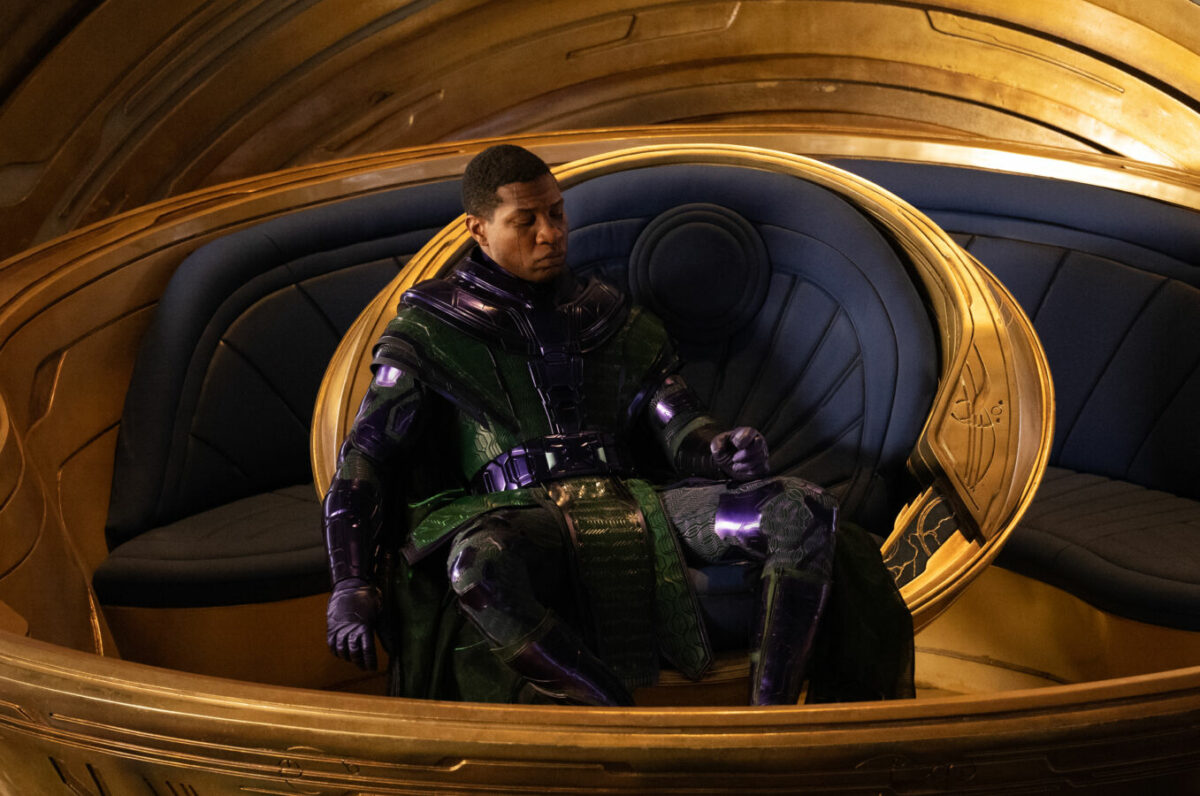 Kang the Conqueror is no small role. As one of the most formidable Marvel villains in the comics, Kang has been touted to be the next Thanos-level threat to the MCU and the Avengers, and the 33-year-old actor is ready to disassemble the Avengers one hero at a time.
Since making his big break in 2019's The Last Black Man in San Francisco, Majors has seen his career skyrocket. The actor led HBO's Lovecraft Country and earned critical acclaim for Da 5 Bloods, so it didn't take long for Kevin Feige to nab Majors for the role of He Who Remains in Loki.
Unlike Thanos, Majors' Kang the Conqueror is goal-oriented, tactful, calculative and has the ability to affect space and time. He doesn't necessarily use brute force like Thanos, but with multiple variants across the multiverse, Kang is quite literally, unbeatable. Not by the Avengers, and certainly, not by Thanos.
"The thing about Kang and why you can't beat Kang – let me just make sure this is right before we break the internet – you can't break Kang because he doesn't quit. That's why you can't beat him. He has no quit. If you were to quote-unquote defeat him, there's another one. How would you beat something that never ends?"
He added, "Hmmm, I'm sure Kevin Feige would figure it out."
All hell broke loose in the MCU when Sylvie (Sophia DiMartino) stabbed He Who Remains in the series finale of Loki. As it turns out, He Who Remains is a variant that is bent on keeping all realities and universes in check via the Time Variance Authority (TVA) organisation. His goal was to essentially keep all his variants under control and to ensure that Kang never gets out – something that slipped Sylvie's mind when she plunged a knife into his chest.
Dooming the MCU with multiple versions of Kangs, all with the goal of conquering universes and realities, the only good thing out of the act is that actor Majors gets another paycheck and experience what it's like to be on a Marvel Studios movie set, as opposed to when he appeared in one scene on Loki.
"Loki season one…it was one scene, we shot it for three days and it was all in one room. I only had two scene partners and to me, it felt more like theatre. The precision and the focus and all that was there. We also had – and I won't get into details – but the same lady who shot that TV show was the same wonderful cinematographer that shot Black Panther so it's all kind of the same vibration," said Majors.
"But then you have Kang and Quantumania, where I'm there from beginning to end, you know? It was different. Different country and stuff. My approach is the same and the best thing to do, as far as quality control is just, you know, keep your stuff together."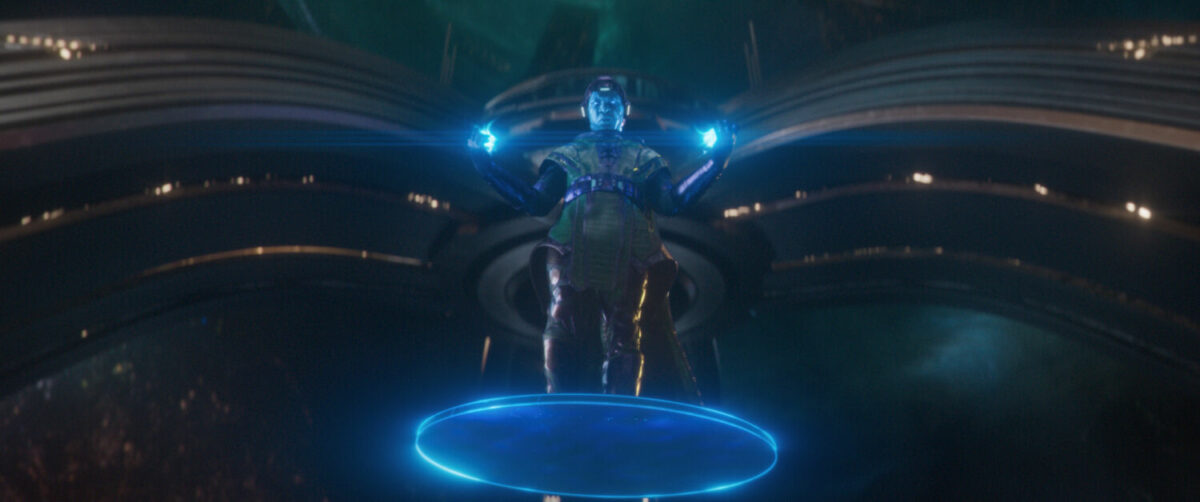 Although Ant-Man and the Wasp: Quantumania is Majors' second rodeo with Marvel, the actor is no stranger to his co-stars in the billion-dollar MCU franchise. Aside from working with Paul Rudd and Tom Hiddleston in Ant-Man and Loki respectively, Majors previously acted alongside Idris Elba in The Harder They Fall and will be starring in Michael B. Jordan's upcoming Creed III. The relationship he has with each of these Marvel stars is unique, but one thing Majors (and perhaps anyone with eyes) can agree on is that they're all incredibly talented and super sexy.
"Well, in all the sexy glory, I have a very different relationship with all of them. Like Idris and I, we're like brothers. He's like my big brother. We're born a day apart. Tom and I are like pen pals and like poetry buddies and like, talk about, you know [John] Keats and Shakespeare and all these things," shared Majors.
"Michael B. Jordan is my cut man, and probably currently my best friend and Paul Rudd right now is like my Road Dogg. We're like Radiohead out here – I won't tell you who's Thom Yorke – but like we're like SNL buddies."
He concluded, "I have fun with all four of them and I'm just happy that all four of these incredibly talented and attractive men are in my life."
Catch Jonathan Majors as Kang the Conqueror in Ant-Man and the Wasp: Quantumania when it hits theatres on 16 February 2023.