With Season 3 of The Mandalorian currently running every Wednesday (on Disney+), you'll definitely want to get your hands on some ever-adorable Grogu (Baby Yoda) merchandise for yourself, the kids, and even pets.
We have picked out a bunch from shopDisney that should tickle your fancy (we already bought some for ourselves event!). Best of all, some of them are currently on offer too, so check them out below.
---
This soft-feel fabric cushion measures in at H30 x W68 x D12cm, making it perfect for hugging while watching each new episode of The Mandalorian. Who could resist those giant floppy ears?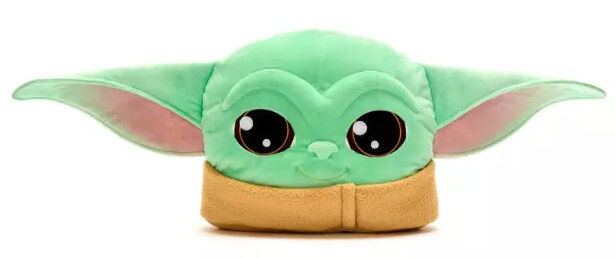 ---
Nothing beats having a mini Grogu plush in his hover crib. He's removable and it measures in at H16 x W27 x D30cm. It isn't cheap, but at least it's on a discount at the moment!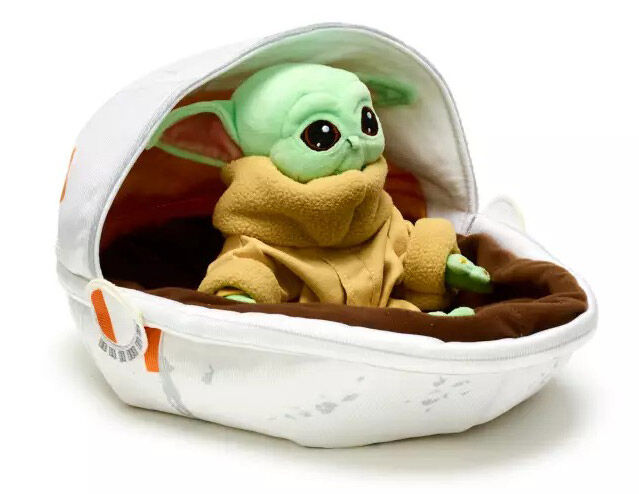 ---
Let's face it, pet accessories are not cheap, but you know you want this hooded pet bed with a removable pillow for your furry pal. There's even Grogu screen printed on the interior. The hover pram measures in at H72 x W70 x D45cm.
---
If you've been collecting Disney's Toybox line of action figures, you won't want to miss Mando and Grogu, especially when it's on offer. The Mandalorian figure has 14 points of articulation and comes with a blaster accessory. Grogu comes with his hover pram, but it's just too bad it doesn't come with a transparent vertical stand too.
---
Although we just missed the festive season a couple of months back, there's no harm in buying this now, since it's at almost half price. It'll be Christmas before you know it! Besides, Who could resist Grogu in a festive robe complete with a cosy white scarf. He even has a festively decorated hover pram to sit in. This measures in at H31 x W30 x D14cm.
---
Or perhaps you want to go all out and get yourself a Darksaber legacy set that comes with a glowing blade, detachable hilt, display stand, and keepsake box. It's 1:1 scale as seen in the Disney+ series. What's not to love?
---
This one was originally only sold at Star Wars: Galaxy's Edge at Disneyland theme parks. But it is not made available on shopDisney. You can place this adorable little Grogu plush on your shoulder and keep him securely in place with a magnetic fabric disc that goes under your shirt. You can even press Grogu's tummy to hear him make his usual baby noises. This tiny little fella measures in at H12 x W10 x D14cm.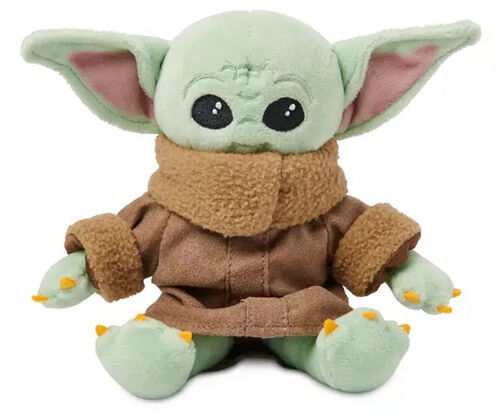 ---
This interactive poseable figure features lights, sounds, and real character phrases. The light-up flamethrower as well as blaster lights and sounds should keep the little ones occupied. This figure is quite sizeable at H38 x W19.5 x D11.5cm.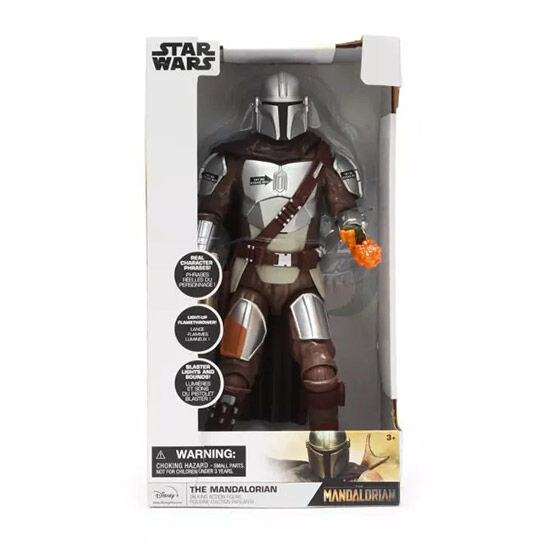 ---
This one-piece Grogu costume for pets comes with a faux fur-lined hood with 3D ears. Turn your furry pal into your very own Grogu sidekick!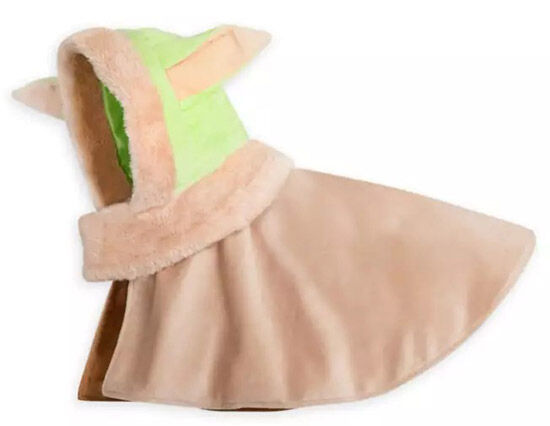 ---
There are plenty more to choose from so be sure to check out the full range of items for The Mandalorian, such as the Din Djarin Costume PJ PALS for Kids, The Mandalorian Fleece Robe for Kids, Grogu Water Tumbler For Kids, Grogu Artificial Potted Plant and more.
---
At two episodes in so far, we've already been treated to the addition of durian to Star Wars canon and the surprise appearance of the Mythosaur in Mandalore. We've even managed to co-organise a special fan premiere screening with Disney+ on 1 March. This is the way.