Adonis Creed is back for another fight of his life and like Rocky Balboa (Sylvester Stallone) after earning his title as World Heavyweight Champion, the young boxer sees his legacy and title being challenged, by a person in his past he had allowed himself to forget.
Set seven years after Adonis' fight with Viktor Drago (Florian Munteanu), where he earned the title of the World Heavyweight Champion, Creed III is both a sequel and a reset of the franchise. Creed has retired and is focusing on training a new boxer named Felix (Teófimo López), taking over the role of Balboa and sadly, Stallone doesn't reprise his role in the franchise he created and starred in. Instead, actor Michael B. Jordan, who found fame as Creed after starring, and fighting, in the franchise, is now taking on the directorial reins as well.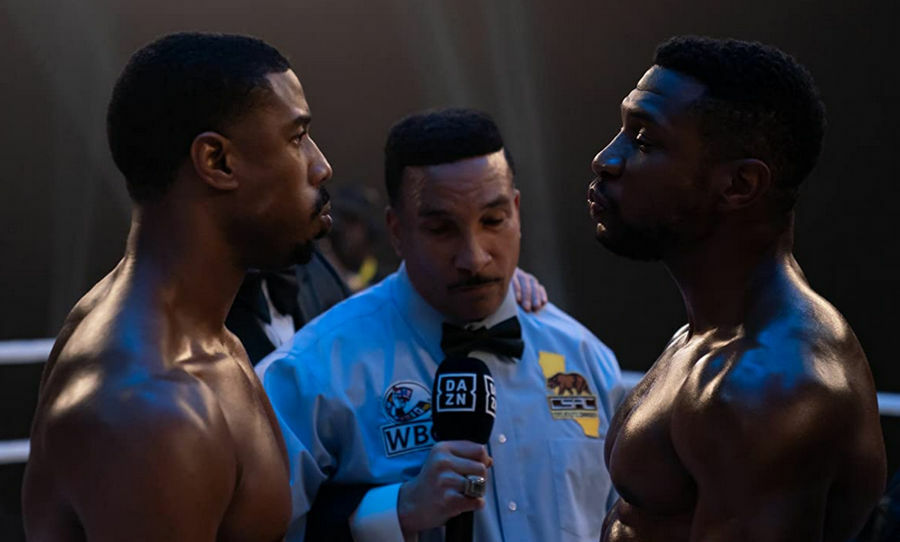 Things are going relatively well for the Creeds, but unlike his wife Bianca (Tessa Thompson), Creed grows restless when he meets with old friend Dame (Jonathan Majors), who had just gotten out of prison. Maybe it's pity, or maybe it's guilt, but Adonis allows Dame to train at his gym and even puts him in the ring, changing his life and their friendship forever.
They say money, fame and prison can change you as a person and while Adonis has become the King of Boxing and seemingly forgot his humble roots, Dame hasn't. After 18 years in prison, he is thirsty to prove himself and achieve the life he deemed was supposed to be his. Their friendship is explored through flashbacks across the film, via secret conversations between Adonis and his mother (Phylicia Rashad), as well as between Dame and Bianca, and all of the trauma unpacked, along with secrets brought to light, finally leads to the fight for the title of World Heavyweight Champion between the two old friends.
Now, the Rocky and Creed franchise is no stranger to bringing back ghosts from the past to fight and conquer in the ring, but Jordan and writer Ryan Coogler (who also directed the first Creed) have switched things up a little bit. For starters, Dame is his own person. Adonis came into the series as the illegitimate son of Rocky's friend, Apollo Creed, and we've seen father-son conflict come in and out of the franchise quite a few times – Viktor and Ivan Drago (Dolph Lundgren) is an excellent example. Though there were rumours and expectations that Majors' Dame would be revealed as boxer James 'Clubber' Lang's (Mr T, from Rocky III) son, Creed III shows that it can still be somewhat original with its characters and still uphold the franchise's legacy.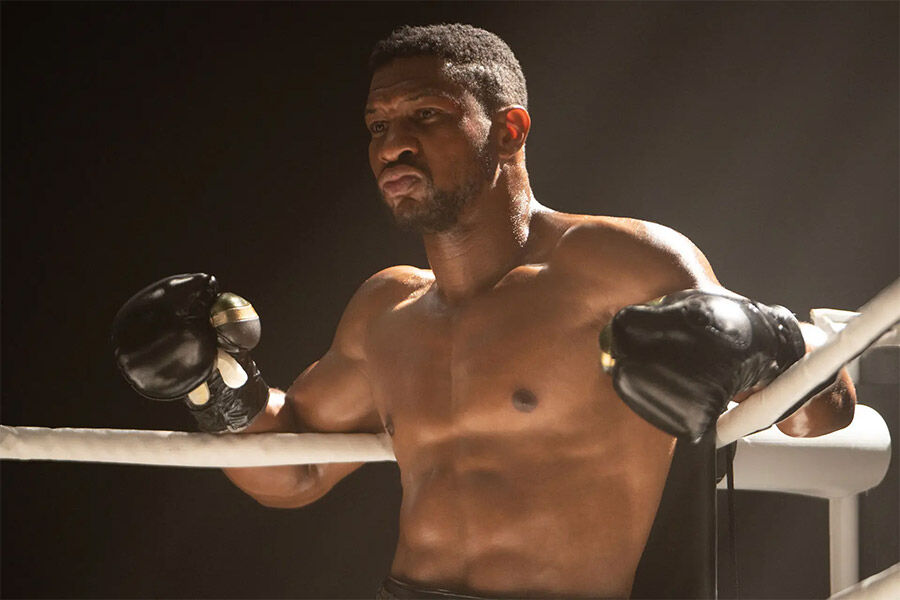 The one thing the team got right is the casting of Majors, who is both equally charming and arrogant as Dame. Dame might have started his life and career late, and there is no denying that the odds are stacked against him, but Majors' natural charm shapes Dame into an underdog that even though you're not supposed to root for him (because he is the main antagonist to our hero), you can't help but wish him success. Whenever Majors comes on screen, everyone else – including the Michael B. Jordan and Tessa Thompson – kind of fades away into the background.
We don't think it was ever in Jordan or Coogler's plans to turn Dame into an underdog but seeing how charismatic Majors can be and how the entire Rocky and Creed franchise started out with rooting for the underdog, this antagonist is not as evil, or even fleshed out, as it could be. Damn you, Majors!
Creed III is also the first movie in the Rocky franchise to not have Stallone and even though there were limited opportunities for Jordan to squeeze the 76-year-old actor in, his absence is felt. Adonis is clearly stepping into Rocky's shoes and taking on a mentorship/later phase of his career this time around, but in some way, Rocky fought hard to become the teacher so Jordan lacks the gravitas that Stallone had.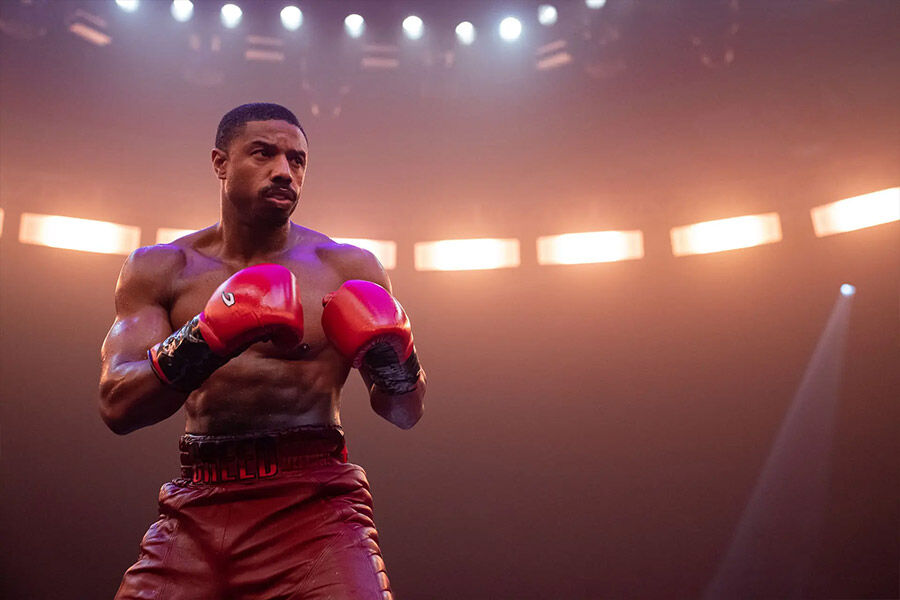 One thing we can give props to though is just how well-choreographed and intense the boxing scenes are. As the franchise expands to more and more sequels, the fights just get better and Creed III definitely lands all the right punches. Jordan and Majors are absolutely impressive during their matches, as each punch and move is delivered swiftly in a way that is both familiar but different.
No transition is ever smooth, but we still enjoyed how Creed III is an Adonis film. No more Rocky, no more beefing with previously established characters – it's just Adonis and his family moving up from here. Jordan's Adonis never really got a true solo film focused on him alone as the previous Creed films still held strong ties to the original Rocky franchise, so this is a promising step forward that could potentially allow for more sequels and possibly even other spin-offs in years to come.
Additionally, we enjoyed seeing more of Thompson's Bianca in this film. She's no longer just Adonis' love interest or simply a supporting wife and character to Adonis Creed. Bianca has her own dreams and aspirations that unfortunately like Adonis, she had to let go of too. We see her struggle with her career and parenthood, and learn more about the sacrifices she's had to make in order to live a life that she can truly enjoy with Adonis and their daughter. This intimate look into Bianca, and subsequently their marriage and family life, also presents a new possibility for the future. Who knows? Maybe 10 years from now we'll have a movie about Adonis' daughter and how she also fought against all odds to be a boxer like her father.
That said, there were some misses in the movie's directing and writing. This is Jordan's first shot at directing a film and whilst it is a fairly great debut, there were some scenes that could've been better. Some of the scene's background music was too loud and there were moments that could've been cut shorter because they didn't necessarily serve the plot.
Our main gripe is how the first half of the film spent a big chunk of time discussing Dame's 'Checkmate' move that Adonis had seemingly adopted, but we never saw it again. We would be lying if we said we didn't expect the two boxers to use 'Checkmate' in their final fight against each other but alas, like Stallone in the ring, that's a thing of the past.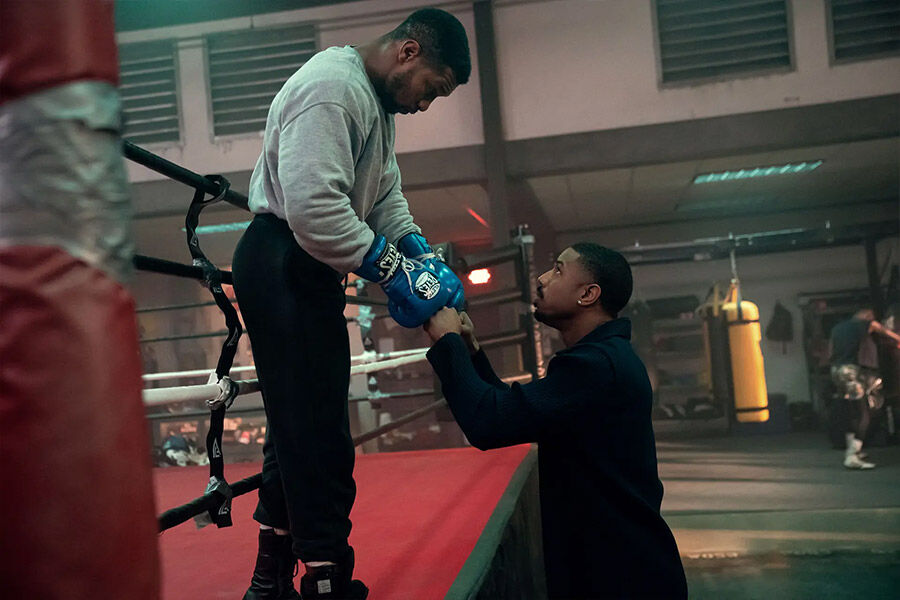 There are some misses here and there, but ultimately Creed III serves as a loving homage to the original Rocky franchise. Jordan may not be the best director yet, but it is evident that the actor-turned-director has deep love and respect for Rocky and its legacy. Creed III attempts to make its own strides and has created a deeply personal film for Adonis, while still paying homage to the original Rocky movies in subtle ways. Don't expect to see shots of the steps at the Philadelphia Museum of Art, but do pay attention to some of the lines in the script that are oh-so-familiar. There are also bits and pieces in the film that are reminiscent of Rocky, Rocky III and Rocky V, so fans will definitely have a fun time basking in a tiny bit of nostalgia.
It is also worth noting that while Creed III can be viewed as a standalone film, it would definitely be a more enjoyable watch if you've seen the first two films. One may not be able to understand just how big of a deal Adonis is in the world of boxing if they hadn't watched the original Rocky series and past Creed films, and coming in with fresh eyes and lack of knowledge may not provide audiences with the same impact should they have been a long-time fan of the franchise.
Still, Creed III is likely the strongest outing in the Creed series or the Rocky franchise and there is promise here for something more. Perhaps, the best part of the entire film is the debut of Majors as Dame, who very easily stole the scenes and interest of viewers. Just like how fans loved Lundgren and want to see more of the Dragos, we sure hope that this won't be the end of Dame, and certainly not the end of Adonis Creed.
GEEK REVIEW SCORE
Summary
Creed III gives us hope that Adonis Creed and boxing movies are here to stay, even if icon Sylvester Stallone has seemingly left the ring for good.
Story -

8/10

Direction -

7/10

Characterisation -

8/10

Geek Satisfaction -

8/10