Pictures, more often than not, can paint a thousand words, but they can convey even more, simply due to how the subject is framed, how the scene is lit, and how the image has been processed in post. It's one thing to simply take a picture of something, and another to really consider what makes good photography.
Even when toys – a hobby many often dismiss as childish – come into the (heh) picture, the soul of good photography isn't lost. In fact, it's one of the more accessible forms of the art, which is why many folks like James Xie find it so easy to geek out and hone their craft at the same time.
Together with Sunny Ang, Johnson Foon, Joel "Tiger" Magno, and Ken Loh, James is working to take professional-grade photos of their action figures of choice as part of Geek Culture's Charity Auction 2020 to raise funds for the less fortunate in Singapore through Give.Asia, a local non-profit platform that supports donations to organisations.
While most of his other contemporaries chose to do solo or duo shots of their favourite Marvel Legends/Star Wars Black Series figures (sponsored by Hasbro Singapore), James instead decided to try something a little different with his project.
His piece, titled "Night of the Sentinels", comprises figures from the Marvel Legends X-Men 20th Anniversary figures, consisting of Magneto, Professor X, Wolverine and Mystique. Using the theme of forced perspective, he depicted the latter three standing on high alert in the background, while Magneto hovers ominously over them.
"With Hasbro's release of the X-Men 20th Anniversary series, it was the perfect opportunity to re-create a shot of how mutants work together against their common enemy – the Sentinels. The inspiration behind my shot was taken from a two-part episode of the 1990s X-Men animated series, with the same title 'Night of the Sentinels'," James explains to Geek Culture.
While there are no actual action figures of the Sentinels, James manages to capture the foreboding nature of the shot, as if the four protagonists are anticipating the looming threat of the massive anti-Mutant machines ready to strike at any point in time. And as a fan of the live-action movie franchise, which is now 20 years old, James made it a point to depict his favourite versions of the X-Men in arguably one of the greatest X-Men stories of the past 30 years, in a spectacular shot.
While his shot seems rather simple to produce, it's much, much more complex than that. When Geek Culture assigned the theme of forced perspective to James, he tooks some time to do extensive research on the Internet on how best to set up a "unique" angle to make the shot work.
He relished the challenge of framing all four X-Men into a single shot from the view of the Sentinels towering over them. Using a combination of mood lighting and the stringent, calculated use of fog spray, he managed to successfully recreate the feeling of foreboding and ominousness in the scene.
"The illusion of forced perspective is achieved by varying the subject's depth on a horizontal plane. As an indoor toy photographer I find this rather restrictive due to my small working desk. Shooting from a top-down angle helps in giving the illusion of depth as well," James explains with regards to the challenges he faced in producing this piece.
Having worked with Marvel Legends action figures in the past, knowing just how the joints articulate, their intricate detailing, and their sheer durability, James certainly feels at an advantage when working with these figures.
With just one shot, James has put in a ton of thought and effort in making it happen, and taking that time to mull through and discern the nitty gritty details of a shoot is what makes it so fun for him. Though he concedes that toy photography is still a relatively small hobby in Singapore, he hopes that this charity auction will not only benefit the less fortunate in Singapore, but also raise more public awareness and reach for the hobby.
"The charity auction is a very meaningful and innovative initiative on Geek Culture's part," says James. "Thank you guys for the effort in making this happen! Much appreciated!"
The curated photos that James and the other toy photographers will then be printed and framed in A2 size, and then auctioned off to the highest bidder by the end of the Charity Auction that will take place on Give.Asia's website. All proceeds will go to the local non-profit organisation Blessings in a Bag, which is aimed at assisting low opportunity, under-resourced youths, as well as empowering the community to help support one another. The posters and postcards are all printed by Fotohub.
The charity organisation first started as a volunteer-powered community with the goal of providing every child and their families in need of help with the essentials they need to not only survive, but thrive. Blessings in a Bag partners with social-service organisations to help serve communities in need through donations or incentivised programmes to better empower them to take charge of their lives.
They have previously collaborated with companies such as Amazon Singapore whereby the e-commerce cooperation encouraged members of the public to donate to the non-profit organisation by purchasing items that BIAB needs through its wishlist on Amazon.sg.
Geek Culture's inaugural Charity Auction is running from 30 October till 30 November 2020, and will be held on the campaign's Give.asia page.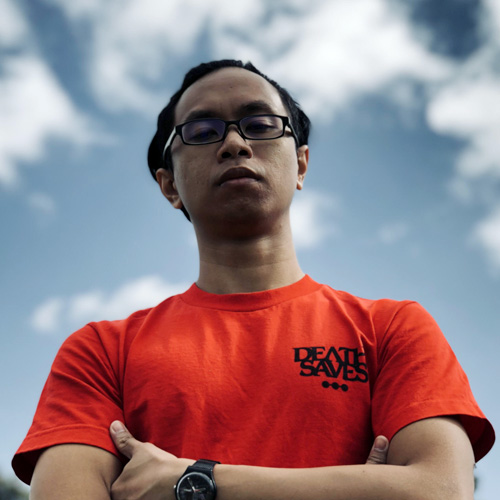 Marion has a serious RPG addiction. Sometimes it bleeds into real life; he forgets to sleep because he thinks he has a Witcher's body clock. Forgive him in advance if he suddenly blurts out terms such as "Mind Flayer" and "Magic Missile", because never once does he stop thinking about his next Dungeons & Dragons game.