You know you're old when you can remember watching the first movie of an entire film franchise in cinemas.
This year, the X-Men film franchise, under the now-defunct 20th Century Fox, reached its 20th birthday and as the greatest celebration to the franchise that has entertained us with modern classics over the past two decades, including X-Men: First Class, X-Men: Days of Future Past, X-Men Origins: Wolverine, and Deadpool 1 & 2, toy maker Hasbro has announced a series of new Marvel Legends Series 6 action figures based on the iconic franchise.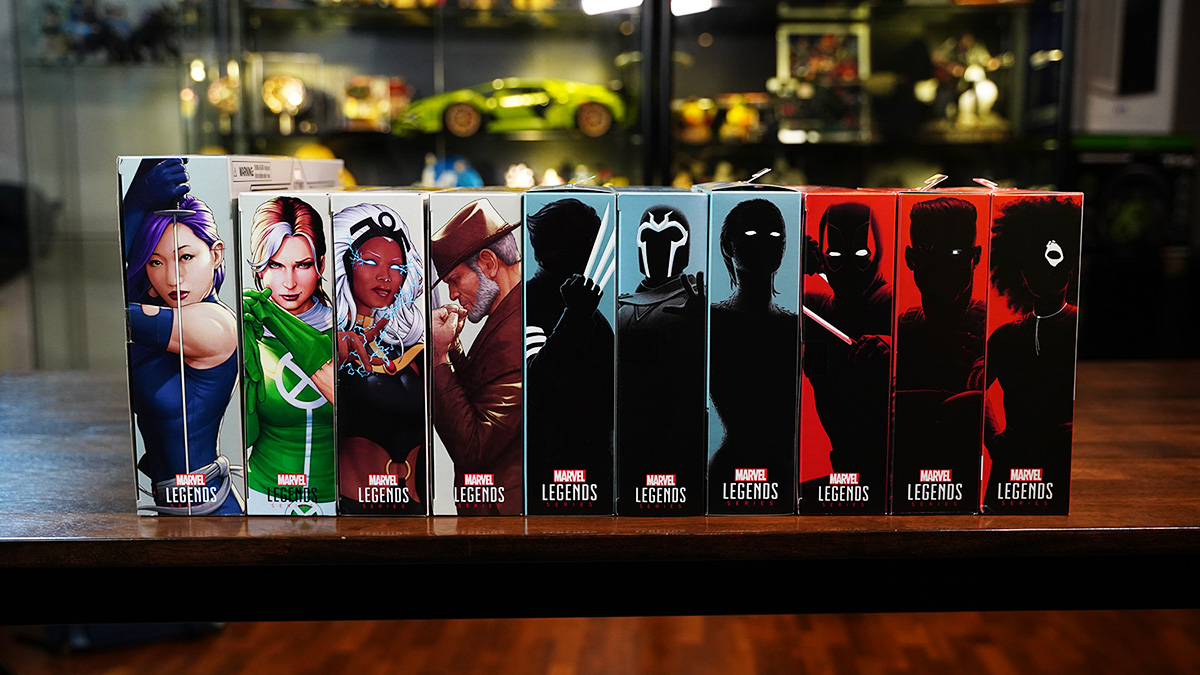 Behold, the Marvel Legends X-Men 20th Anniversary series, which sadly actually only comprises of Hugh Jackman's Wolverine, Rebecca Romijn's Mystique, and a two-pack featuring Professor X and Magneto, which contains swappable heads of James McAvoy/Patrick Stewart and Michael Fassbender/Sir Ian McKellen respectively.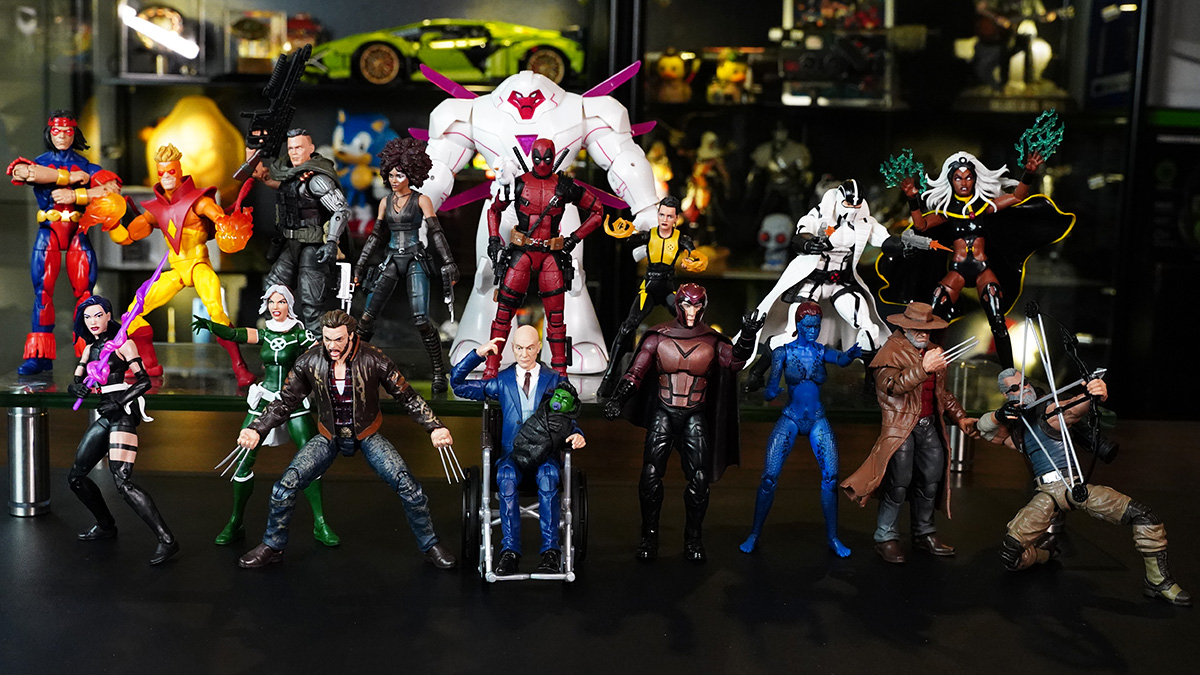 Accompanying the series is a host of other Marvel Legends X-Men packs, featuring the Deadpool movies, as well as various iterations of the Mutant family from the comics. As far as fanservice goes, this is arguably one of the most extensive sets one can grace their collection with, especially if they're a diehard X-Men fan.
As with all other Marvel Legends figures, each figure sports at least 16 points of articulation, as well as interchangeable heads, hands, weapons, and other special effects such as flames, lightning and energy for the ultimate posing fun.
And while we're at it, let's take a closer look at all these awesome figures!
MOVIES
X-Men Movies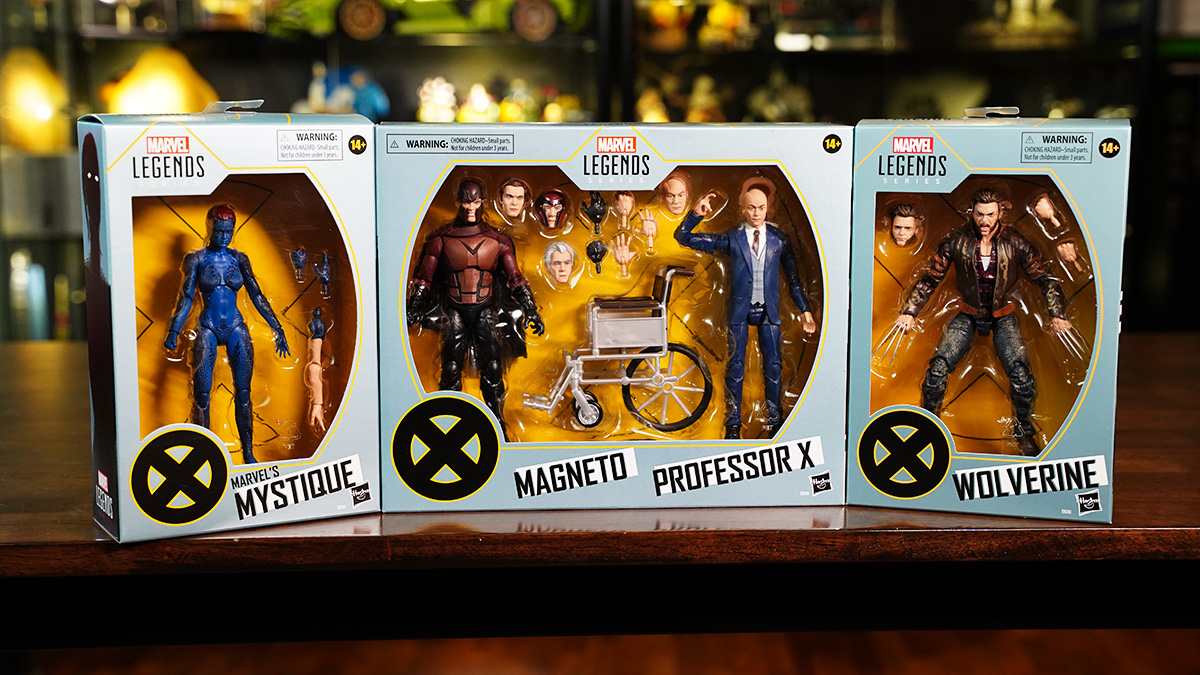 This set is the centrepiece of the bunch, and rightfully so. Now, this is not the first time that Hasbro has released figures of these characters, but the ones in this collection are new and look to be the best iterations of these characters so far. From the sculpting, to the details on the bodies and faces, these figures look almost like miniature Madame Tussauds incarnations of the actors.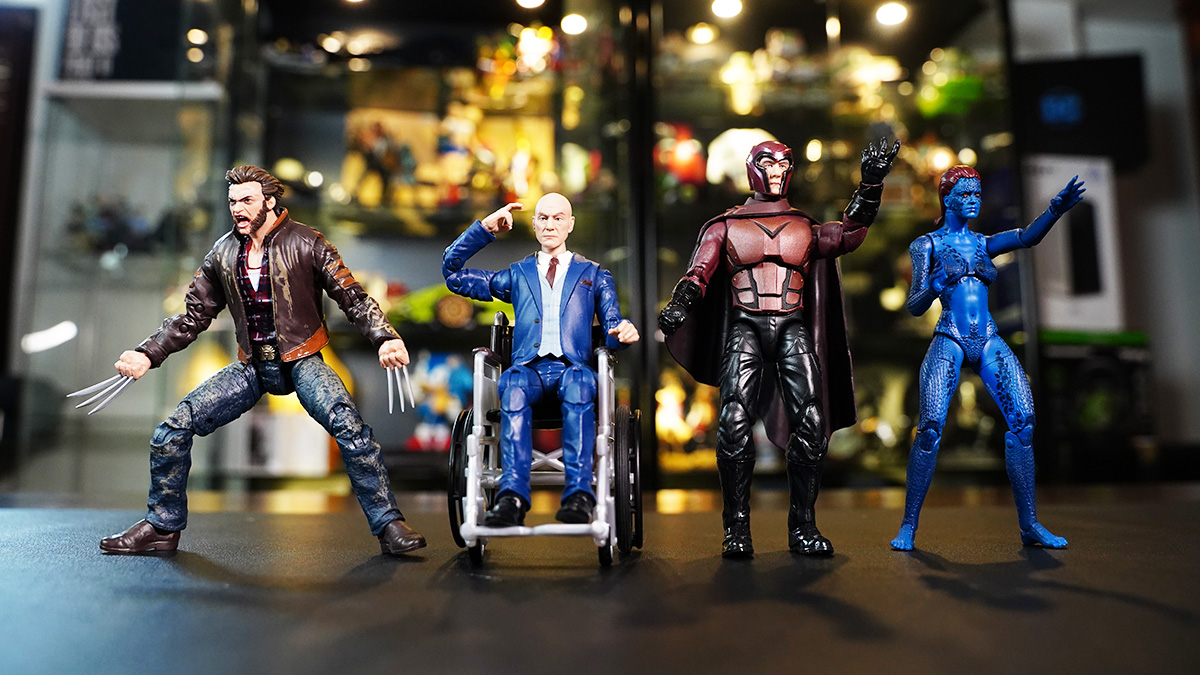 Hugh Jackman's Wolverine certainly looks ferocious, especially with his snarling face, and his extended adamantium claws just add to his feral badassery. As for Mystique, one might've been surprised to see Romijn's likeness sculpted onto this figure, in spite of the recent successes of Jennifer Lawrence playing the character but it feels right to have the OG star here, and her steely demeanour is captured perfectly in this figure.
But arguably the coolest figures in this set is the double-pack of Magneto and Professor X that embraces the rich film legacy of both characters. The likenesses of the two sets of actors that portrayed Erik Lensherr and Charles Xavier have been sculpted really well and the fact that both Magnetos have helmetless versions make this set all the sweeter.
Sadly, there's no Cerebro version of Professor X's head, but seeing McAvoy and Stewart more than makes up for it.
---
Deadpool 2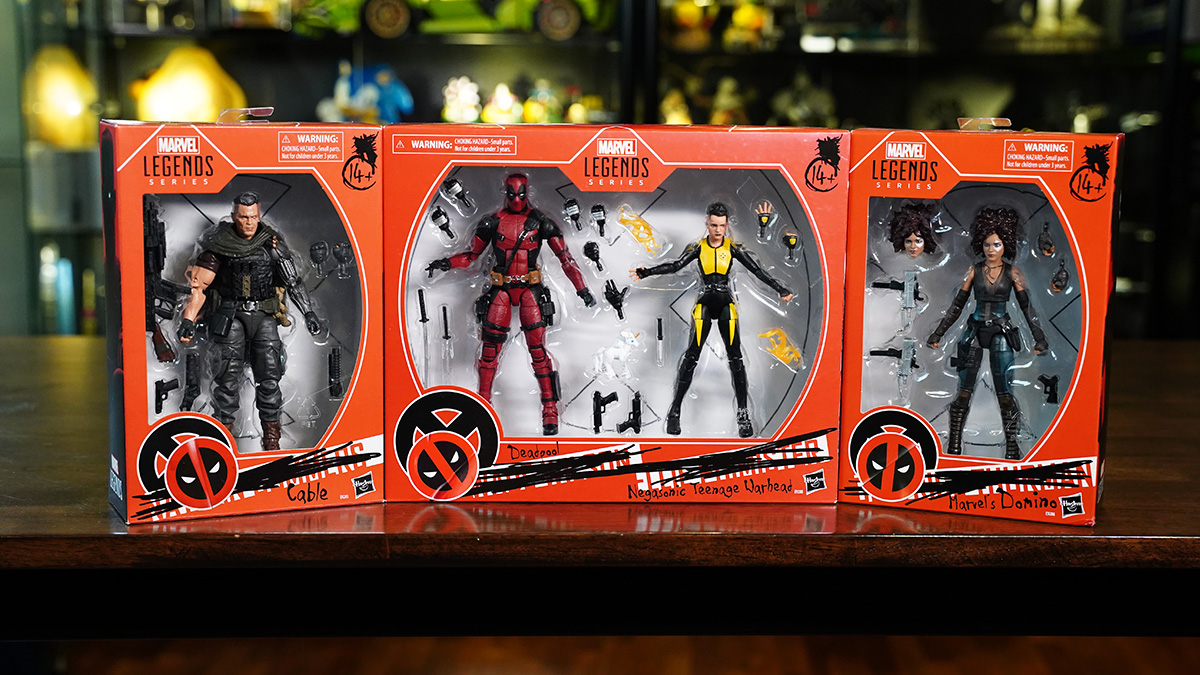 Fox's other successful mutant-centric movie series featuring the Merc with a Mouth has also seen its fair share of iterations of Ryan Reynolds as Wade Wilson/Deadpool. This version, based on the 2018 movie, however, is arguably the most-detailed one yet, featuring his huge arsenal of weapons, including dual katanas, dual pistols, dual fists (y'know… for pummeling enemies' heads in), a knife, and an open palm for holding his favourite unicorn plushie.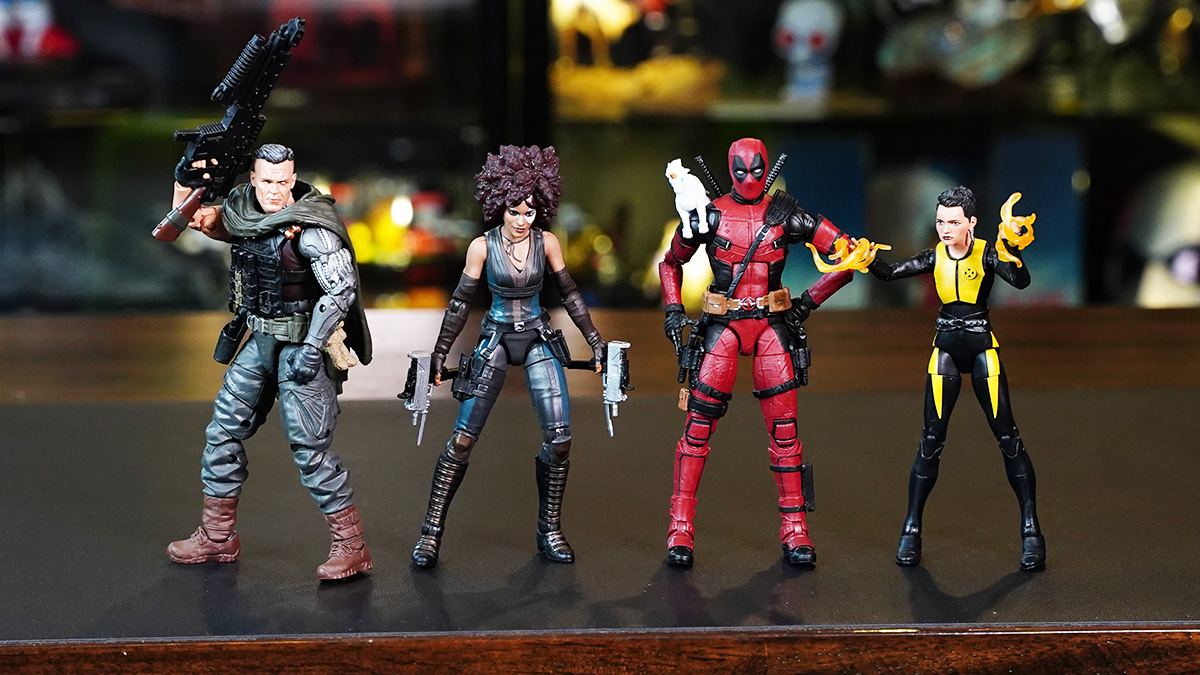 Accompanying Deadpool is the constantly cranky Negasonic Teenage Warhead, played by Biranna Hildebrand. Her kit is a lot more simple than Deadpool's, but it's no less awesome. The yellow-black colours on her uniform contrast really nicely, and her scowl from the movie is perfectly recaptured on the sculpt. And of course, detachable explosive effects on her hands never hurt anybody… right?
Completing the pack are singles of Josh Brolin's Cable and Zazie Beetz's Domino. The former is just as badass as Hasbro's take on his other, more purple Marvel counterpart, though this time, the lack of purple make up means Mr. Brolin gets a much more accurate sculpt, to our benefit. The detailing on his armour, all the way to the little teddy bear by his waist, is excruciatingly awesome, and with a massive gun like that in his hands, who's going to mess with your collection?
Beetz's Domino gets a really nice sculpt too for her Marvel Legends debut, and even gets a second head showcasing the aviator goggles she wears in the movie. Her dual Uzis always make for some badass posing opportunities, which will appeal to many toy photographers no doubt.
COMICS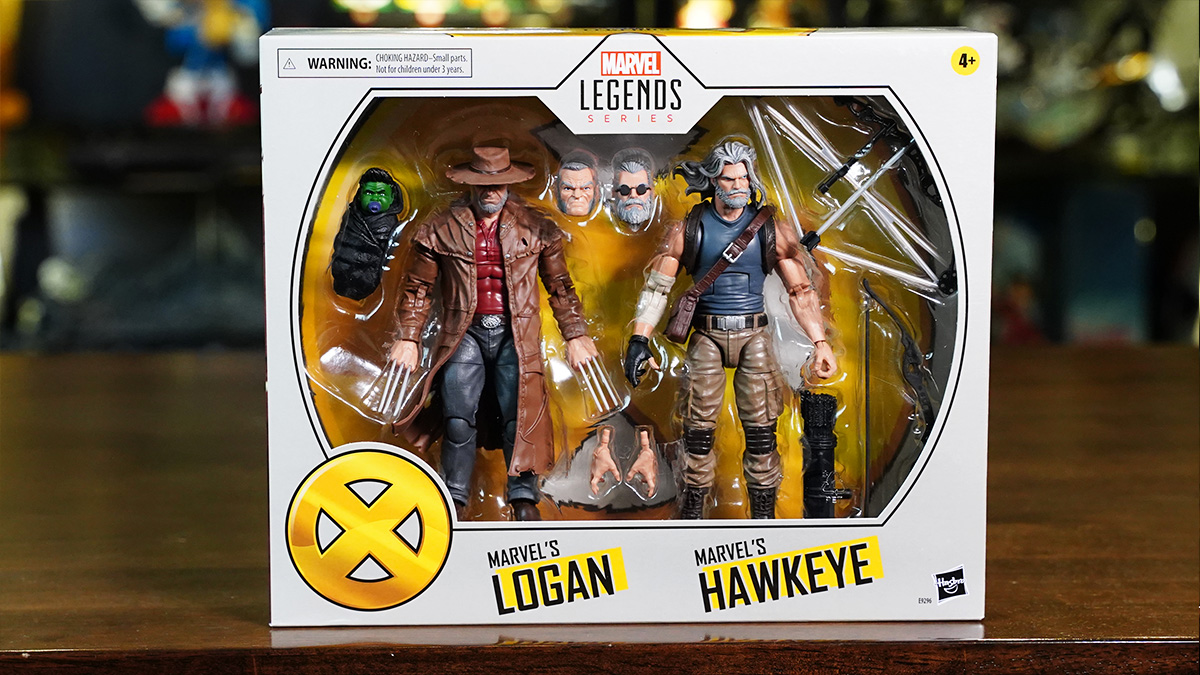 Leading the charge is a pair of old men, specifically this two-pack of Old Man Logan and Old Man Hawkeye. The duo from an alternate dimension called Earth-807128 have become fan-favourites ever since starring in their own respective solo comic series, simply due to the fact that they're just too damn badass.
Old Man Logan comes with two alternate heads, based on artist Steve McNiven's impeccable illustrations in the comics. His longcoat billows nicely alongside his stoic figure, and accompanying him is the iconic Baby Hulk, which adds even more intrigue to his character.
Old Man Hawkeye also cuts a really rugged figure, sporting a badass ponytail while donning a pair of sunglasses that make him look every bit as tough as his Mutant counterpart. He also has an alternate head with wind blowing his long, flowing hair to the side. And he comes with two sets of bows, one of which already has an arrow loaded up and ready to spring forth from his fingers. Badass.
---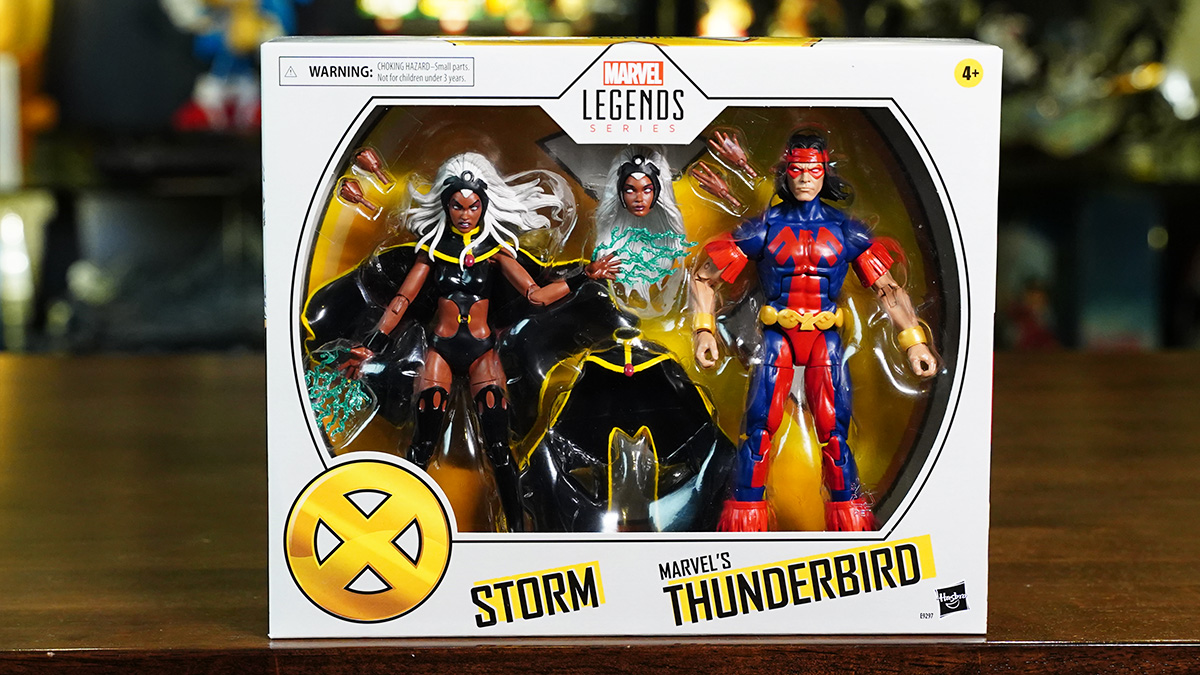 Up next is an electrifying pair of Storm and Thunderbird that specifically hail from the iconic Giant Size X-Men from 1975.
Ororo Munroe takes the cake here with arguably one of her most iconic outfits ever, finally replicated in 6-inch Marvel Legends glory. She comes in two alternate capes, two alternate heads, and three alternate pairs of hands, one of which comes with an awesome-looking lightning effect. No surprises here for which sets we picked for our display.
Thunderbird may be a more low-key figure especially when releasing alongside Storm, but his inclusion as part of this two-pack is nonetheless a great one, especially for fans of the GSX era. His simple design and components (only two sets of alternate hands) contrast nicely with Storm's, though the frills on the sleeves and on the pants add a ton of character to John Proudstar's figure.
---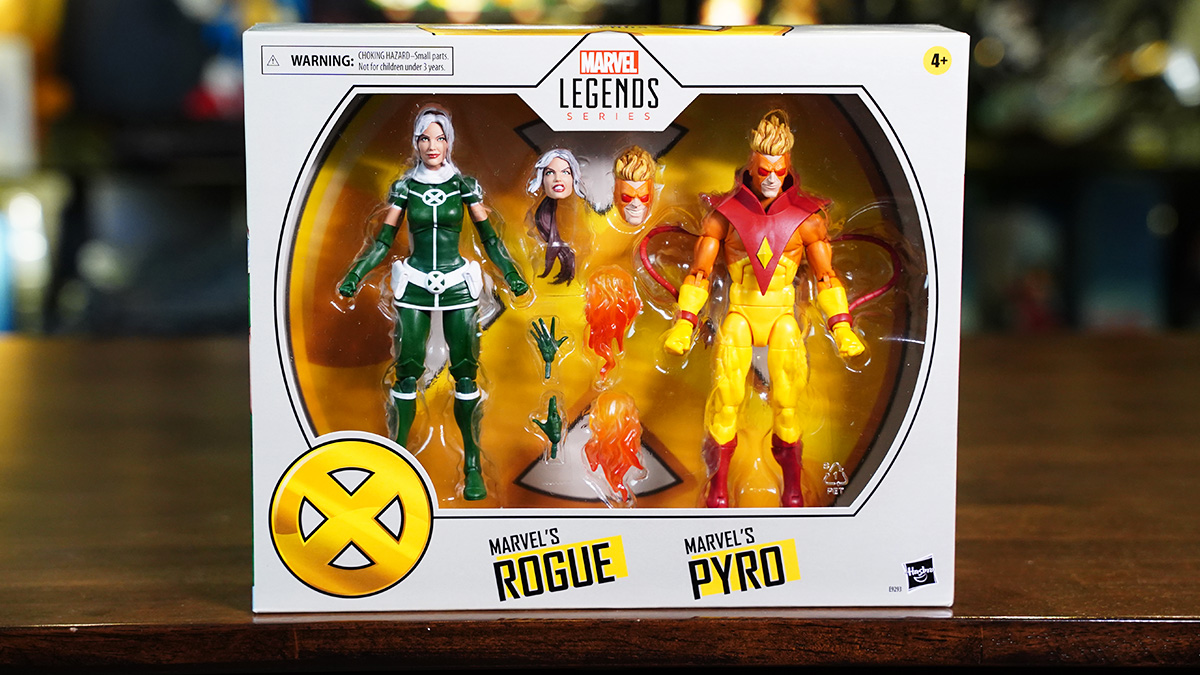 The next two-pack features Rogue and Pyro from the 2008 comic X-Men: Legacy. Rogue sports an almost all-green outfit, lined with white, including a white utility belt and scarf for a nice bit of contrast. Featuring two alternate heads and two alternate pairs of hands, this iteration of the life-force-absorbing X-Man is as simple as elegant as it gets.
Alongside her is the evil Pyro, and this might be the best version of the villain that Hasbro has done yet. The simple red/orange/yellow colour tone really brings out the pyromaniac Mutant's fiery personality well, alongside a really well-sculpted pair of alternate heads. Also, detachable flame effects on the fists is always a good thing.
---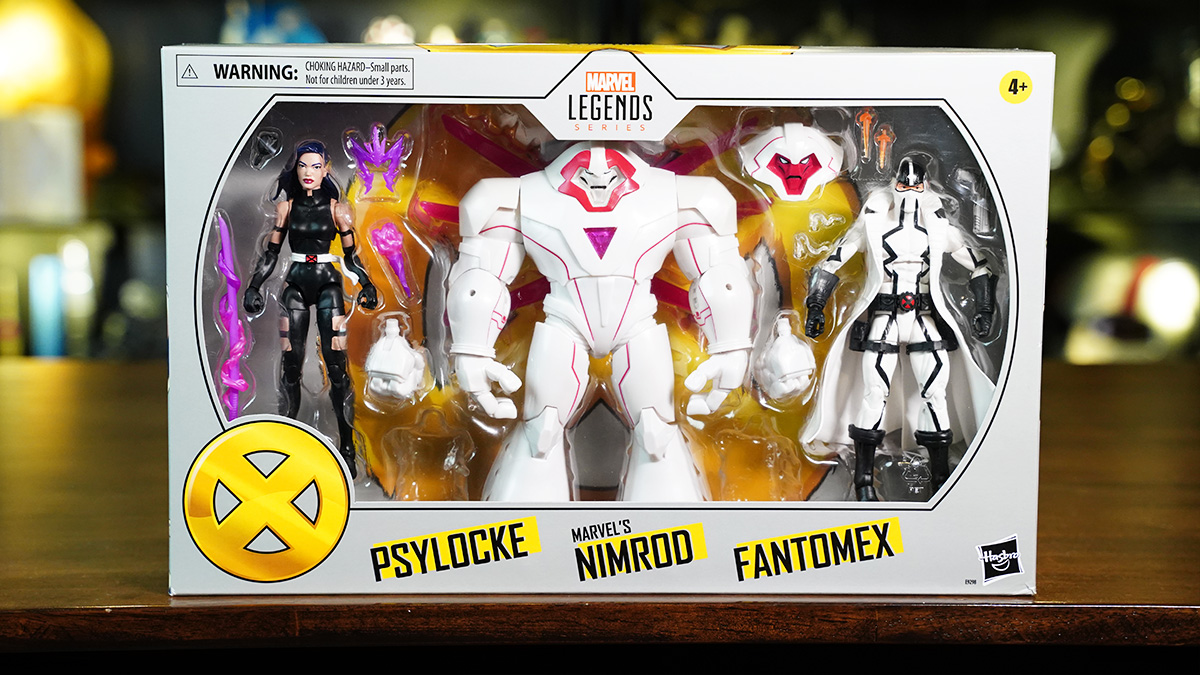 Rounding off this massive collection is the three-pack Amazon-Exclusive of Psylocke and Fantomex from the X-Force, alongside the Sentinel descendant Nimrod. All three figures sport a ton of accessories combined — perhaps the most of all of the collection presented above. This makes for a great amount of customisation and posing opportunities for you to display at your heart's content.
Betsy Braddock/Psylocke looks absolutely stunning in her black X-Force outfit, and makes her look more assassin than Mutant in spectacular fashion. But of course, we can't forget that she is first and foremost a very powerful telepath, which is evident in her psionic katana, psionic blast, as well as the iconic butterfly-shaped energy visor that can be affixed onto her face.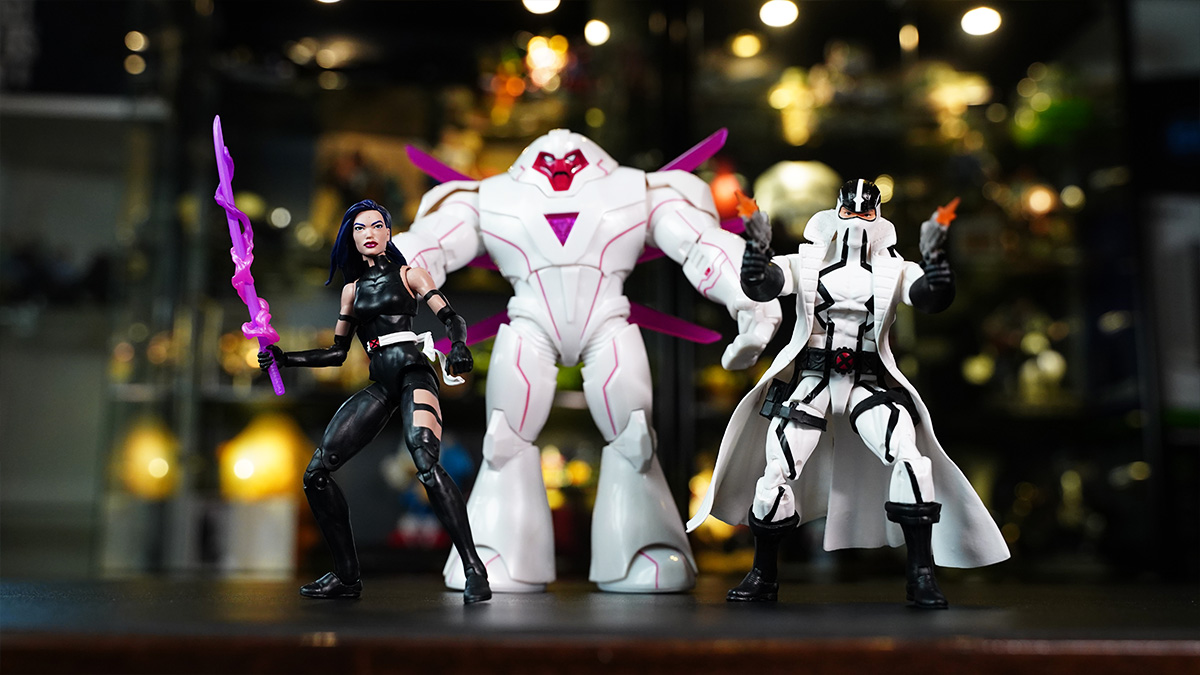 Fantomex gets a really sleek white-and-black makeover in Hasbro's latest incarnation of him. He never looked better wielding his dual pistols, which themselves come with detachable gunshot effects for even more dynamic posing opportunities.
The big bad Nimrod gets his very first Marvel Legends figure, and he looks mighty awesome with his clean white-pink colour scheme. He gets an alternate white head that is more in line with Jonathan Hickman's House of X/Powers of X comic series in 2019, as well as detachable energy effects for his hands and energy-based wings for his back for added character.
---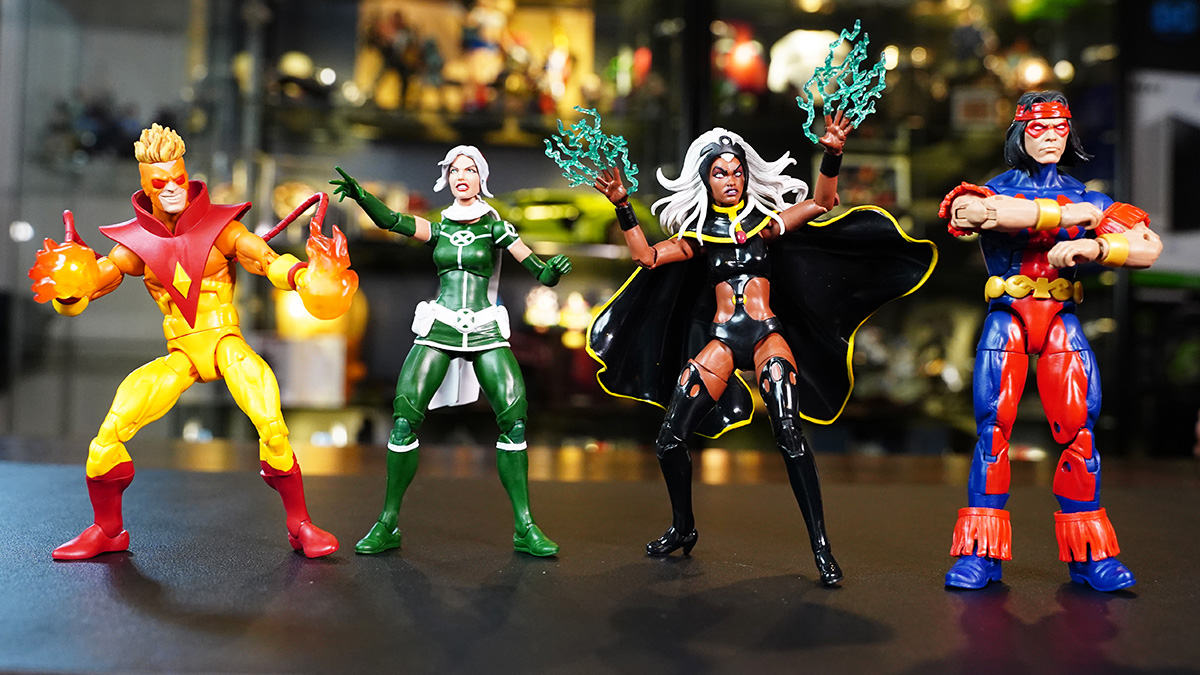 The folks Hasbro have certainly outdone themselves with this massive collection. Even those who aren't fans of the X-Men or Marvel Legends can appreciate just how well-made these action figures are, especially with the movie variants. Whether you're a fledgeling collector or seasoned enthusiast, the Marvel Legends X-Men 20th Anniversary collection is perfect for any display. Just make sure you have space for it in your home.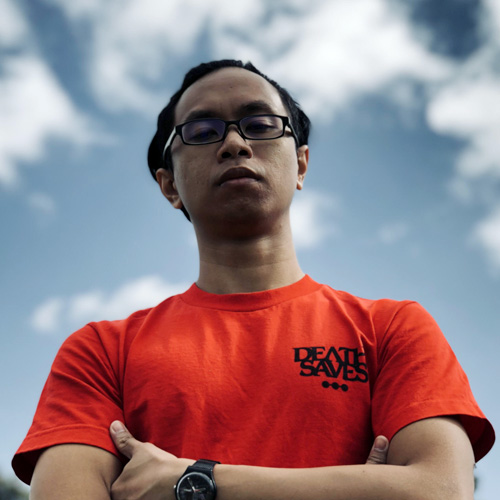 Marion has a serious RPG addiction. Sometimes it bleeds into real life; he forgets to sleep because he thinks he has a Witcher's body clock. Forgive him in advance if he suddenly blurts out terms such as "Mind Flayer" and "Magic Missile", because never once does he stop thinking about his next Dungeons & Dragons game.