Ecto-mania is real and it's here. LEGO just released a new Ecto-1, and last year, Hasbro released an Autobot called Ectotron. This year, as the Ghostbusters hype started building up with the newly introduced Plasma Series action figures, followed by the 1:1 scale Spengler's Neutrona Wand, and the newly released Tully's Terrible Night 2-Pack, GB fans have been waiting for a new Plasma Series Ecto-1 to get announced.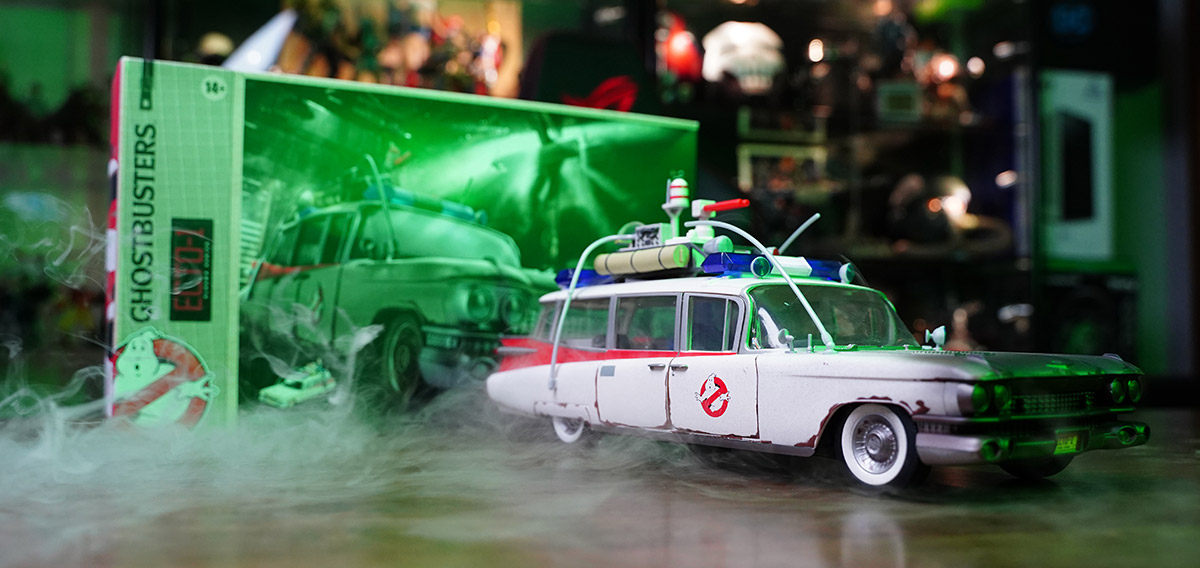 Enter Hasbro's 1:18 scale Plasma Series Ghostbusters: Afterlife Ecto-1 vehicle that features a rusted, aged vehicle from having sat in a barn for 35 years. According to Hasbro, their designers managed to study the actual camera-ready movie model and thus were able to nail every last detail of rust and paint-peel to make it as movie-accurate as possible.
Unfortunately, being scaled at 1:18, it won't fit any of the existing 6-inch Plasma Series figures at all. Instead, it looks like it is meant for future Ghostbusters: Afterlife 3.75-inch figures (to be released at some point in 2021). Guess we'll just have to settle no drivers and passengers for the Ecto-1 when it lands on store shelves.
Now let's take a close look at the Ecto-1 and all the intricate details that went into the latest rendition of the iconic vehicle.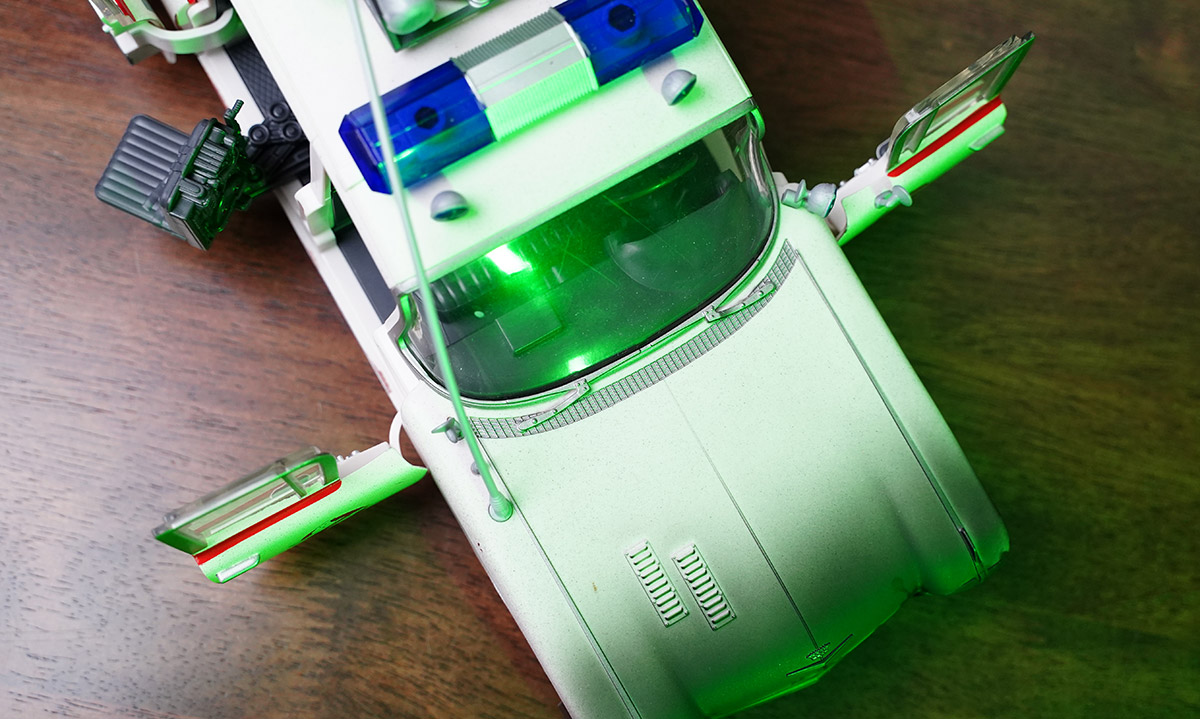 The cracked, aged look of the Ghostbusters logo on the side and back of the car
The front bumper had definitely seen better days, but hey, at least the "ECTO-1" licence place is intact and in pristine condition (on the rear bumper as well).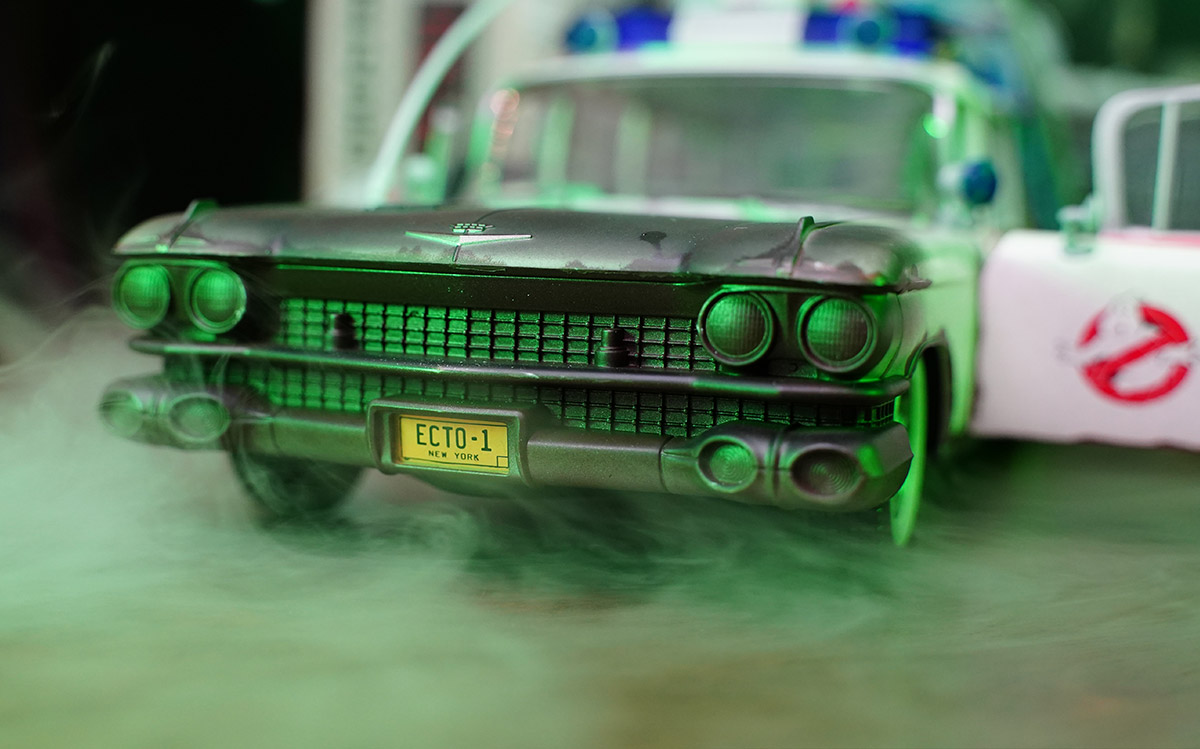 The print job and rust weathering effects are consistently on-point throughout the car's body too.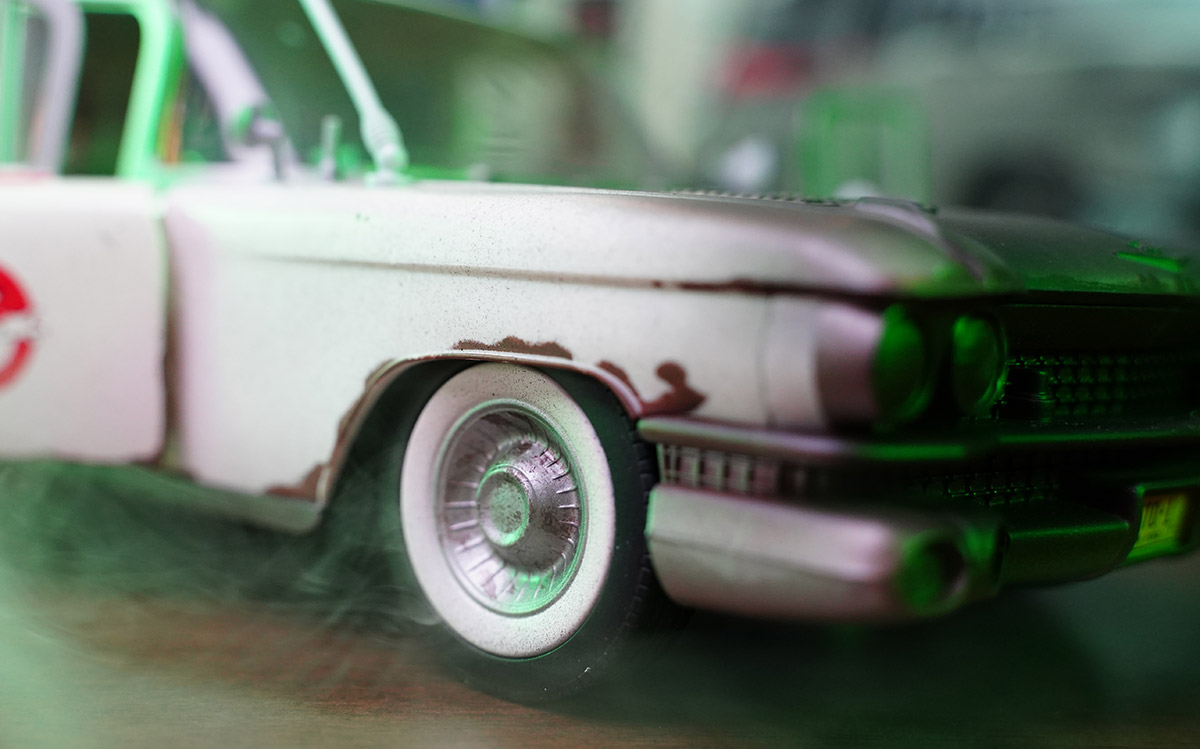 As seen in the upcoming movie's trailer, the gunner's seat slides out and the detail of the seat's mounted proton pack are bound to make fans geek out.
What do we have here? In case you didn't know yet, everyone's favourite ghost trap will be getting a modern upgrade in the upcoming movie. Known as an RTV (Remote Trap Vehicle), it even has a parking spot on the back of the Ecto-1, ready for some remote-controlled ghost-trapping. Can't wait to see it in action next year!
For GB fans in the US, it is already sold out on pre-orders and only available exclusively on Target at US$49.99 (ships on 1 January 2021).
It will also be hitting store shelves in Singapore on 1 January 2021, and pre-orders are already up for S$99.90 from Robo Robo and The Falcon's Hangar. As for the rest of the world, we'll have to wait a little more to find out its price and availability in the near future.
---

Drop a Facebook comment below!