If this isn't on your Christmas list, then it is definitely on ours. If you're a big LEGO collector or a Potterhead, you'd know that LEGO has numerous magical Harry Potter LEGO sets, from the breathtaking Hogwarts castle, the famed Diagon Alley, the dangerous Whomping Willow and more.
This time, LEGO is releasing new LEGO Harry Potter Hogwarts Moment sets that take you straight into the classes attended by beloved characters in the books and movies. The new 2021 collection comprises of four sets of which they are – Transfiguration Class, Potions Class, Herbology Class and Charms Class.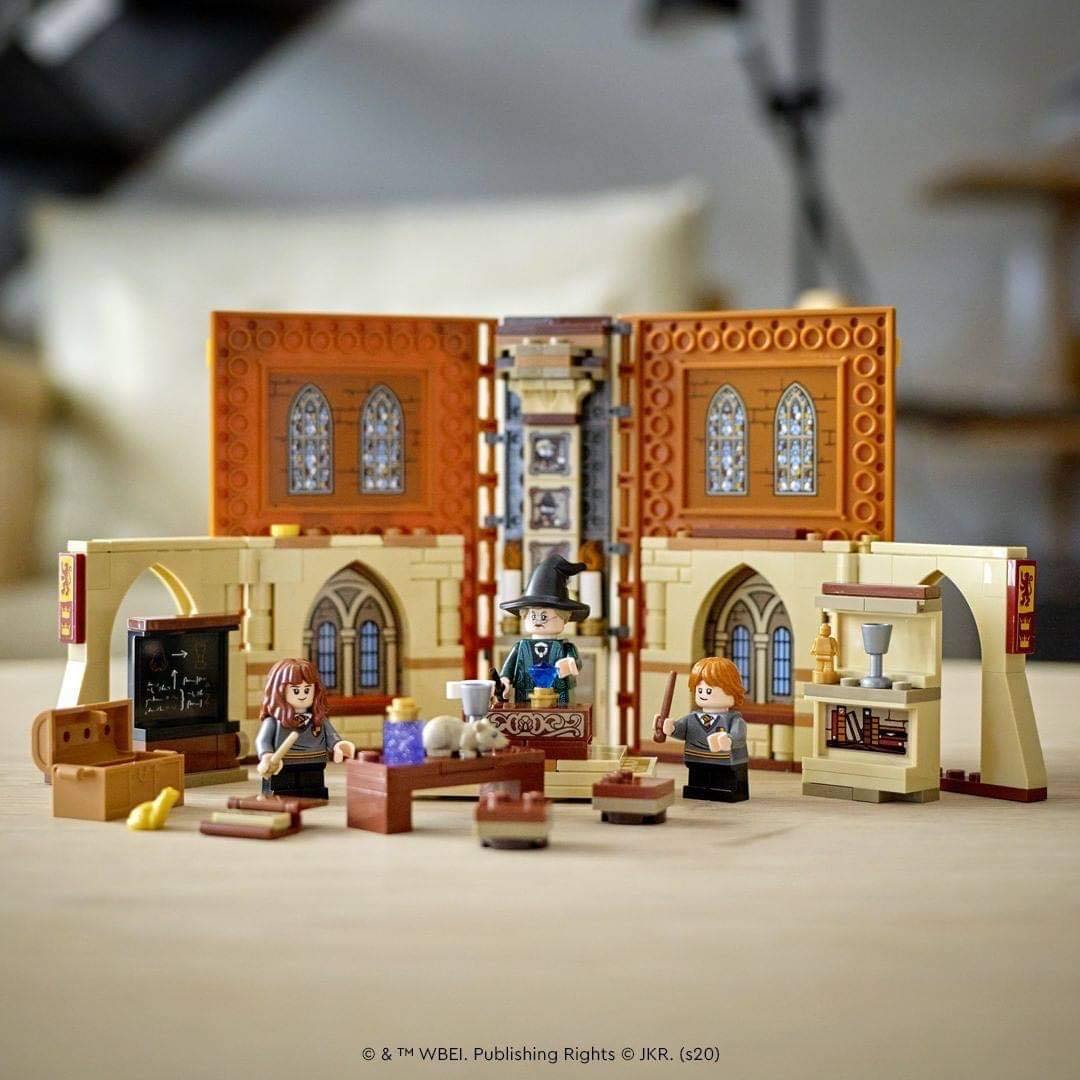 Each set comes enclosed within a brick-build book and is specific to a classroom and its characters. For starters, the Transfiguration Class set includes Ron Weasley, Hermione Granger and quite possibly everyone's favourite Hogwarts professor, Professor McGonagall. The Transfiguration Class set recreates the scene in Chamber of Secrets when Ron tries to turn his pet rat Scabbers into a water goblet.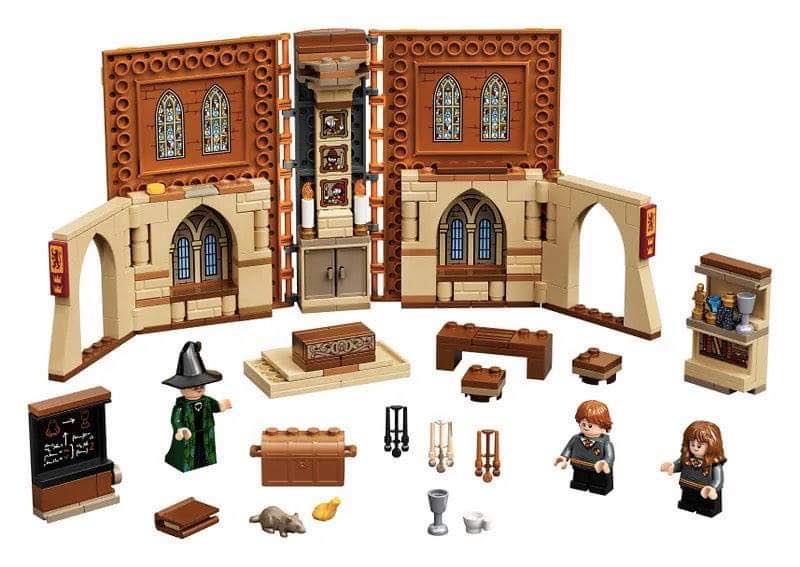 Transfiguration Class set comes with a blackboard, 2 desks, 2 chairs, treasure chest, storage cupboard, spell book and other accessories.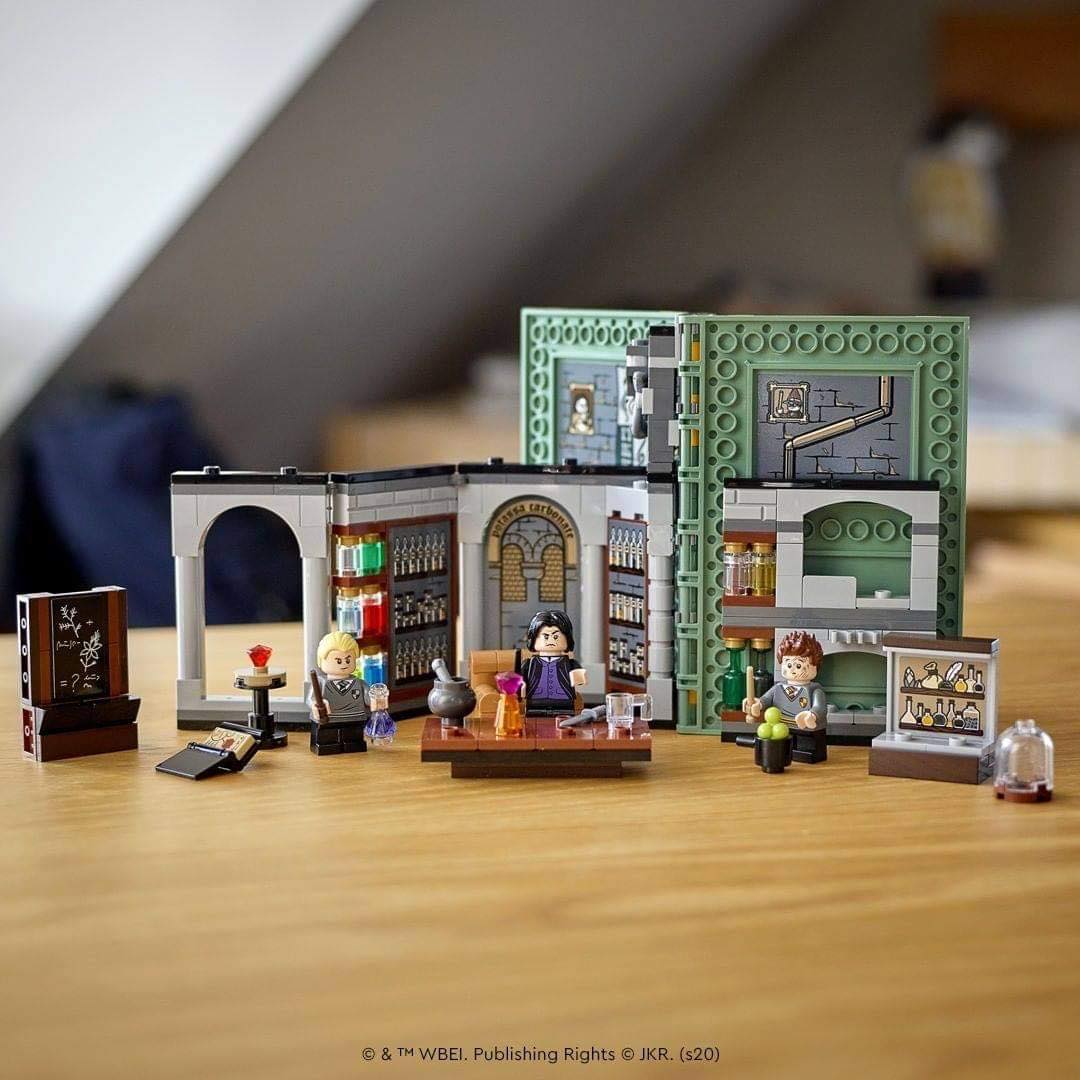 Potions Class set sees Seamus Finnigan in an unforgettable scene when he accidentally creates an explosion during one of Professor Snape's potions class. Finnigan may not have played a central role in the series, but his misfortunes and explosions have become a trademark in the movies.
Of course, it's not a Potions Class without Snape snarking at you and Draco Malfoy smiling smugly. The set comes with a potion book, blackboard, armchair, table, a secret chamber and a dungeon backdrop.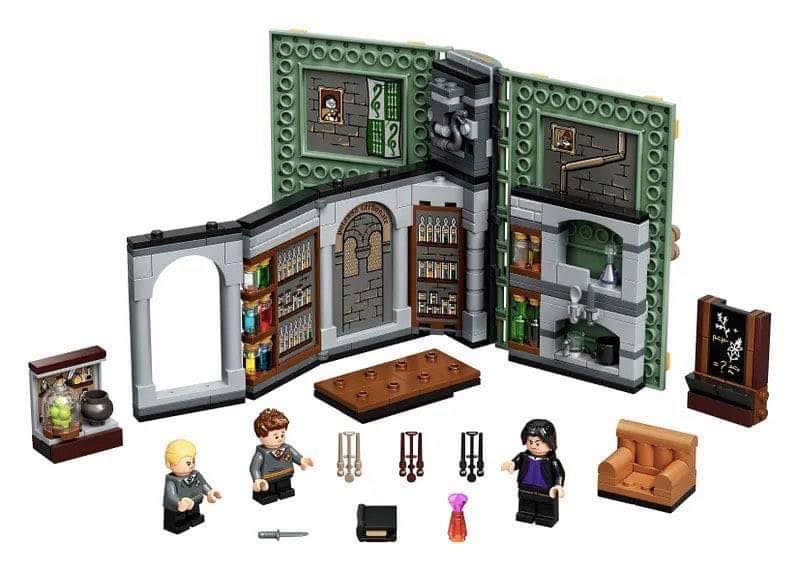 Now, who can ever forget Herbology Class with Professor Sprout? Not Neville Longbottom of course who fainted in first year when he heard the cries of a mandrake. Don't worry, he got better over time.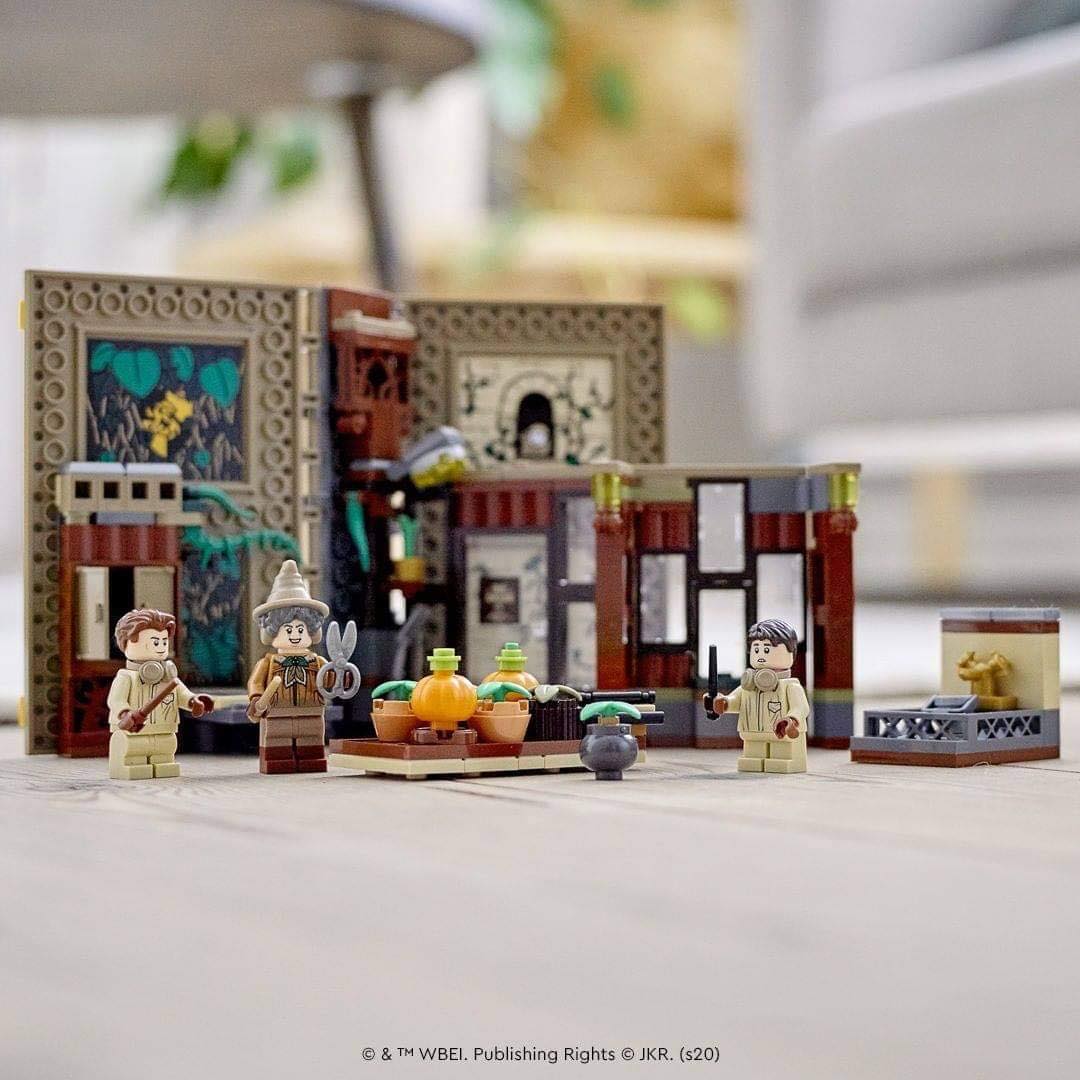 The Herbology Class set comes with every proud plant parent's inspiration – Professor Sprout, Neville Longbottom and Cedric Diggory. The set comes with gardening tools, a spell book, a pumpkin patch, watering station with bucket and golden faucet, a greenhouse background and of course, mandrakes.
Last, and definitely not least, Charms Class.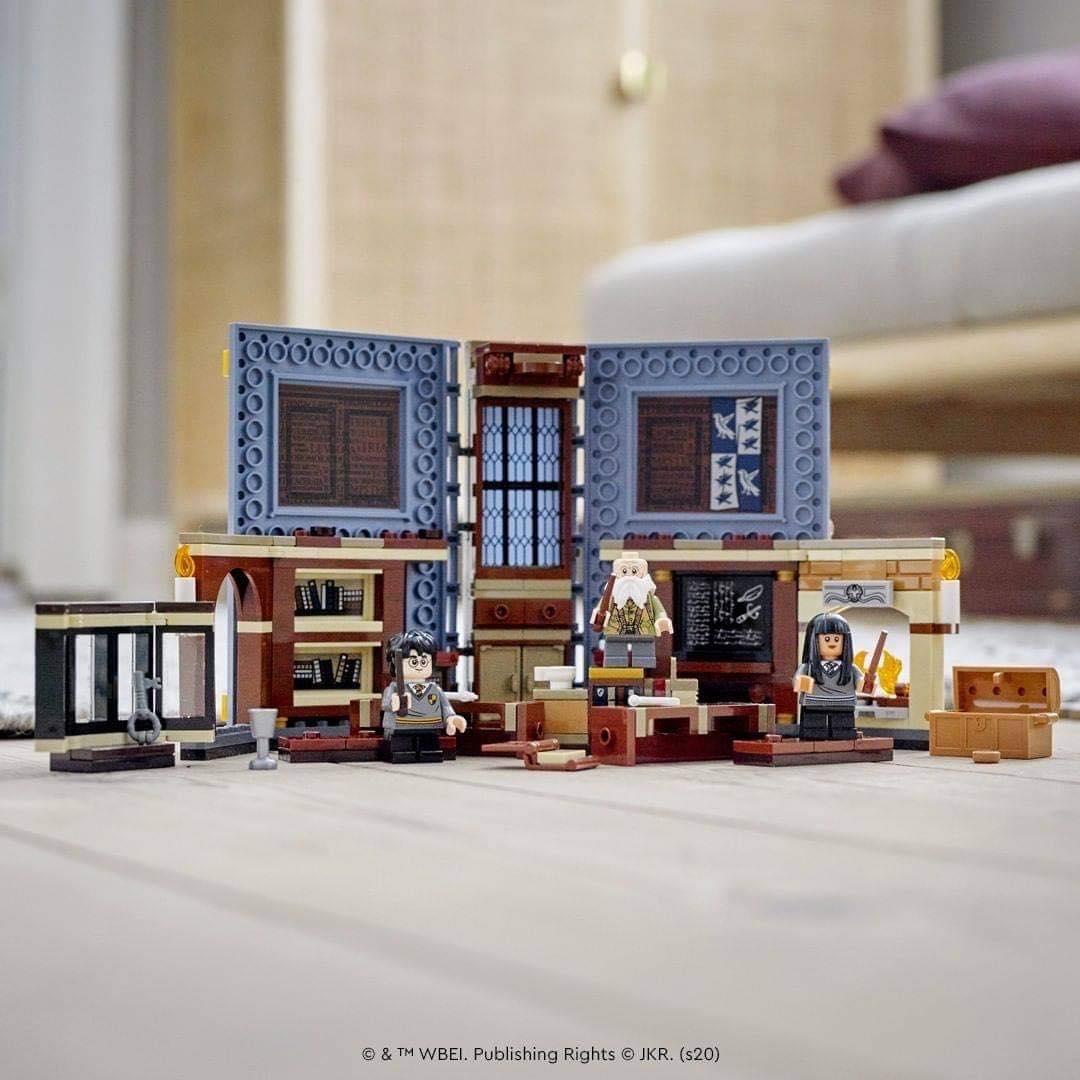 Professor Flitwick doesn't get enough love, and if you're a fan of the little dude and his charms (pun intended), you'd definitely enjoy the Charms Class set with him, Cho Chang and the boy who lived himself, Harry Potter.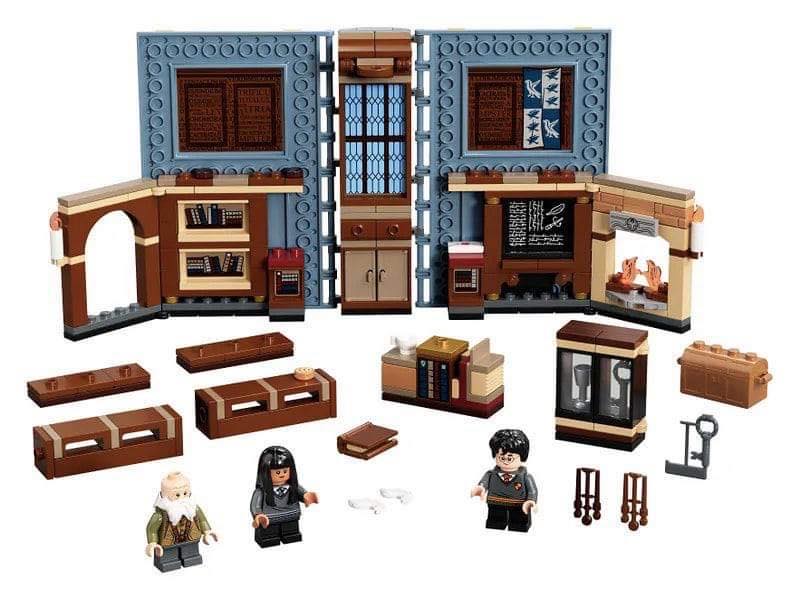 The Charms Class set comes with a blackboard, bookshelf, fireplace, spell book and lots more.
What makes this LEGO Harry Potter Hogwarts Moments so special and different is how it deviates from most LEGO Harry Potter sets we know that are solely focused on the magnificent buildings in the magical wizarding world.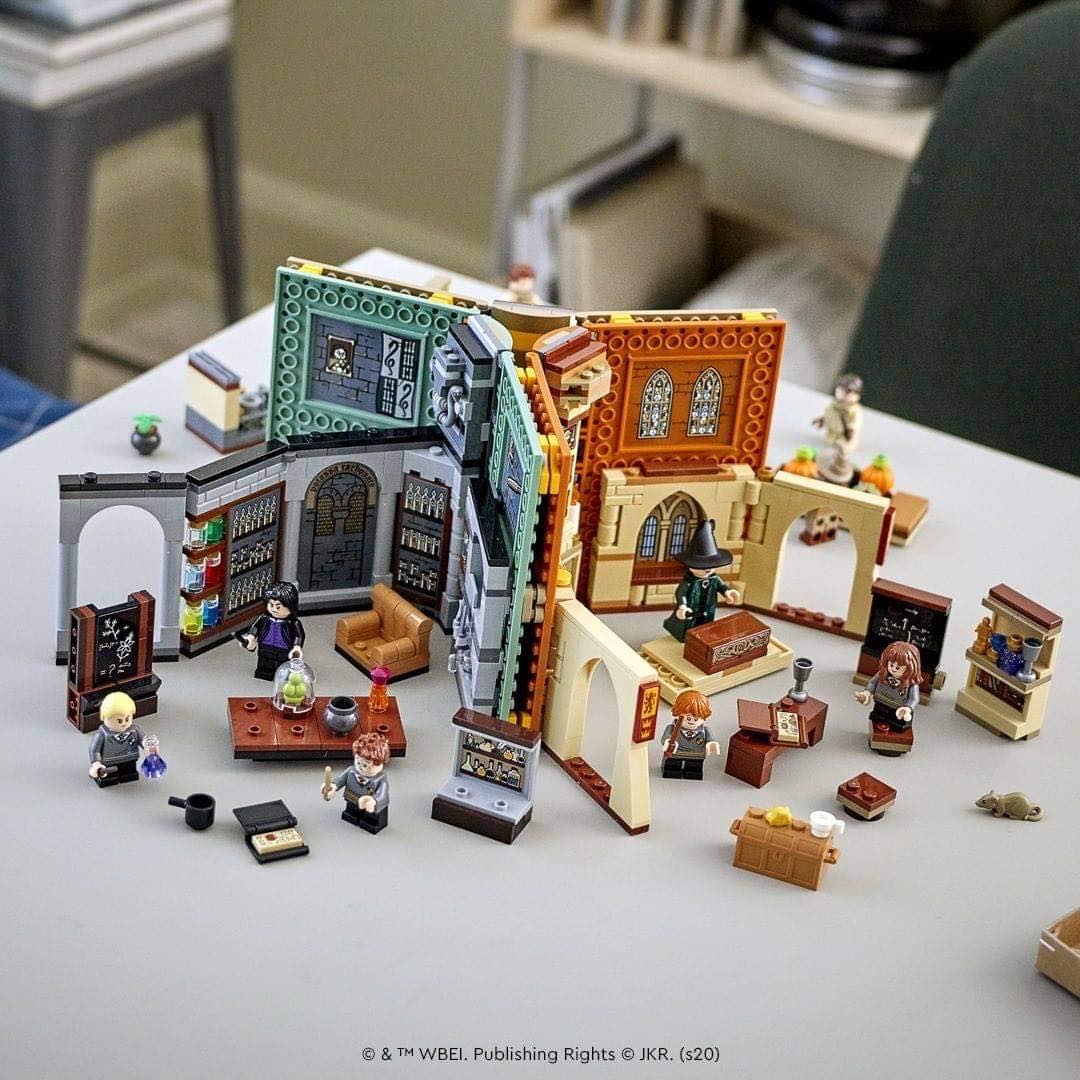 Each classroom set not only focuses on a specific scene in the books and movies but are enclosed in a special book on its own ala Polly Pocket and even Mighty Max! When opened and arranged together, the sets forms a whole school where characters can go in and out of different classes. The colour scheme of each class is also an appreciated nod to the four main houses in Hogwarts.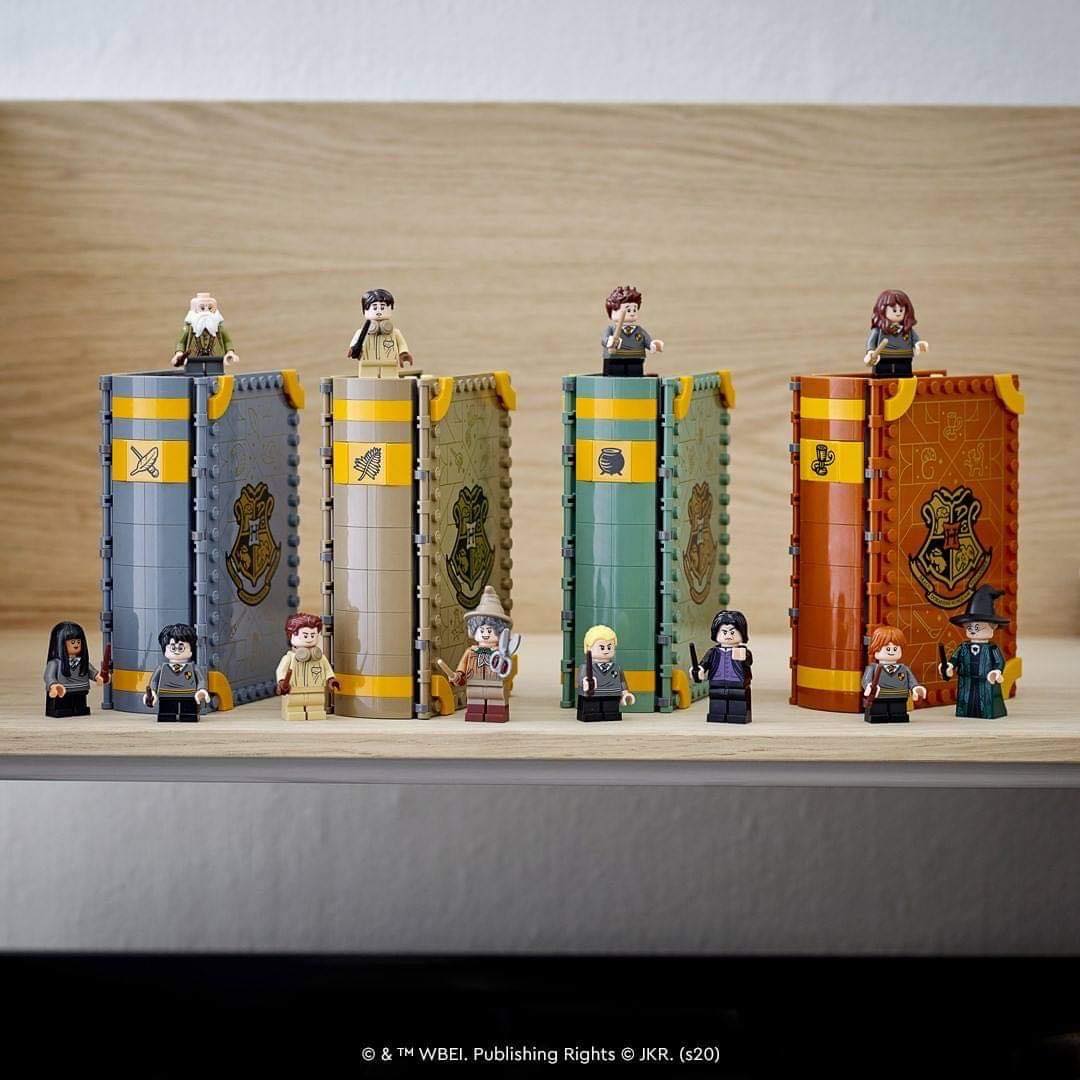 The LEGO Harry Potter Hogwarts Moment class sets retail for US$29.99 each on Amazon. Whilst there's no official release date yet, the sets are expected to come in 2021.