Uniqlo has been on a hot streak so far, dishing out one grand collaboration after another. Prior to the recent May the 4th tie-in, there were plenty of fan satisfaction to go around, from the Super Mario t-shirt collection and Mobile Suit Gundam anniversary top-wear, to the Street Fighter-cum-Monster-Hunter fashion.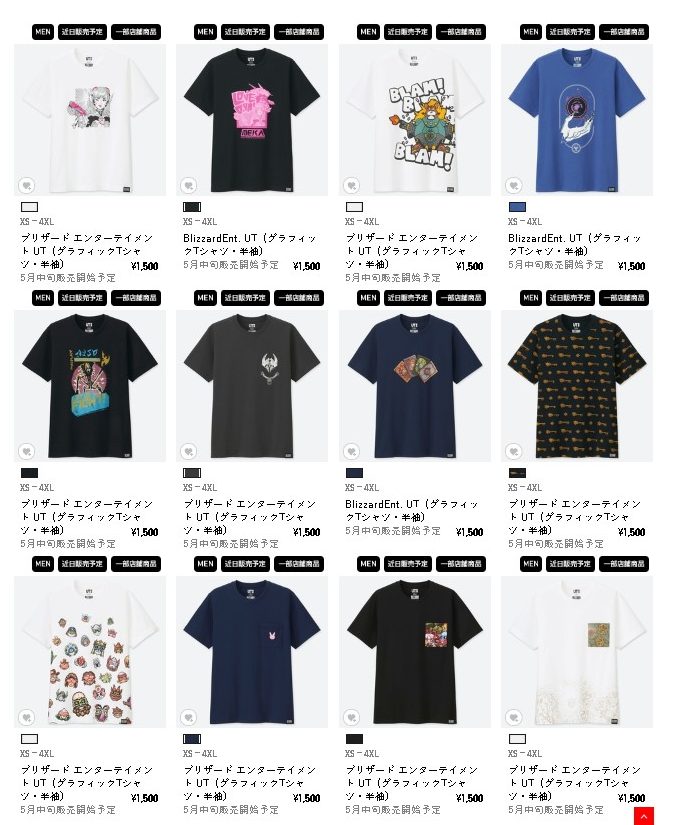 Meanwhile, retro-themed Uniqlo shirts led the charge last year, alongside a fan-designed Marvel Grand Prix collection, and the likes of a Blizzard collaboration. The hype for the latter seems set to carry over to this year as well, as Uniqlo Japan looks to bring in a new set of themed wear on May 20, 2019.
Much like its previous run, the upcoming partnership will see the return of shirt designs ranging across various popular Blizzard titles. Unlike then, however, it appears to be more Overwatch-oriented instead, with D.Va fronting most of the top fashion aesthetics. Accompanying the young MEKA pilot would be an adorable illustration of Wrecking Ball, separately contrasted against the wicked, foreboding aura of Moira and her biotic orb.
The rest of the collection that spans across most Blizzard titles, such as Diablo and Hearthstone, can be viewed as follows, with a few featuring a crossover of the various game universes:
As a whole, the designs this time seem to be just a tad lacklustre, though the quirkier ones do make for quite the amusing affair. The shirts will be sold for 1,500 yen in Japan as per the official Uniqlo Japan website, and are expected to arrive in Singapore Uniqlo stores from mid-June.
Here's to hoping for a round two of Blizzard-Uniqlo top-wear goodness on both local and international shores!
---

Drop a Facebook comment below!