At this juncture, Uniqlo has shown that it will more than well versed in dressing the geekdom as their past lines with retro gaming and Blizzard have been totally on point.
This time, Uniqlo has announced that they will be launching a special UT collaboration with mega-popular Capcom games, Monster Hunter and Street Fighter.
---
Who remembers staying in the arcade, playing the many games there, the most popular of which is arguably Street Fighter. The game is also considered by many to be the one that started the fighting game boom in the '90s. Fans of Street Fighter will definitely recognise the two warriors that UT will be releasing in their Street Fighter collection – Ken and Ryu. There will also be several other characters being released for the collection, such as M. Bison and Guile. The Street Fighter UT collection will include designs with controller button commands, as well as a pixel art rendition of a rare double K.O. from the game.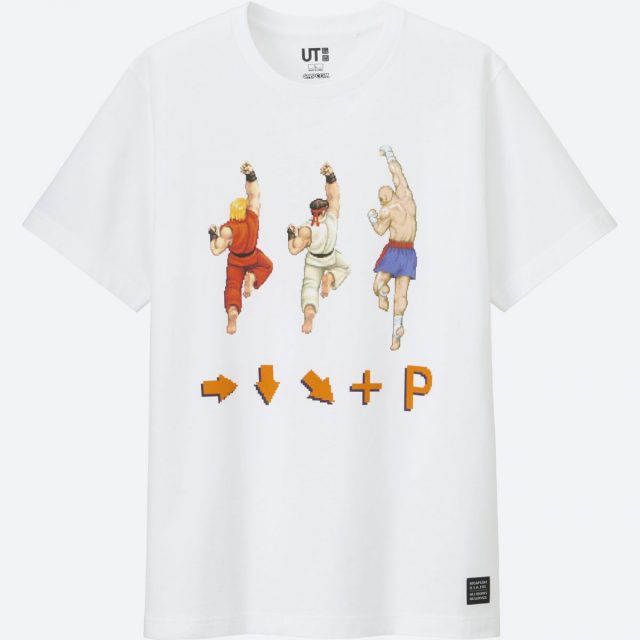 They not only have cool looking designs of characters like M. Bison, Ken, and Ryu looking all suave and intimidating, they even have fun designs such as the one with Dhalsim stretching his arms all the way from the front to the back.
Illustrations of the game created for the Street Fighter UT collection will also be featured in the Street Fighter V: Arcade Edition. Uniqlo and UT's logo will also be making brief cameos in the game from March 12, for a limited period of time.
The Game by Street Fighter UT collection will begin rolling out in both physical stores as well as Uniqlo.com from April 15 onwards. Each shirt will be retailing for S$19.90.
---
While this is not the first time Uniqlo is releasing a Monster Hunter collection, this year will mark the game's 15th anniversary and to celebrate, Monster Hunter will be releasing several newly designed Monster Hunter shirts for fans of the game to wear. A highlight of the Monster Hunter UT collection is a tee featuring the enigmatic Fatalis Elder Dragon on the back, with the 15th-anniversary logo emblazoned on the front. One design exclusive to the new Monster Hunter collection depicts a camouflaged monster silhouette and unique meat icons from the game.
Time to add some more Monster Hunter shirts into your wardrobe.
The Game by Monster Hunter UT collection will be available from Mid-June onwards and the shirts will be sold for S$19.90 each.