A new Star Wars trilogy is coming, so expect plenty of drama, intrigue, betrayal, violence and action.
No, the Skywalker Saga is coming to an end, but Star Wars will live on, and it will be helmed by Game of Thrones showrunners David Benioff and D.B. Weiss, who are set to transition to a galaxy far, far away once they have wrapped up filming Game of Thrones.
While this news is not anything new, with news of the pair signing up for a still-unknown Star Wars project in February last year, very little information has been released thus far on the project. Plus the news was released before the premiere of The Last Jedi and Solo, which performed underwhelmingly in the box office, leading Disney's CEO Bob Iger to make the decision to scale back on Star Wars productions for a bit.
However, recent news indicates that the trilogy is still a go, just that the new trilogy will not involve the original golden trio — Luke Skywalker, Leia Organa, and Han Solo. Lucasfilm has previously stated that the Skywalker Saga will end with J.J. Abram's Episode IX premiering later this year. Benioff and Weiss' trilogy will also be independent of Rian Johnson's own set of Star Wars film.
For the series to continue successfully, it is imperative to set the stage for a new story that gives future writers space to unleash their creative freedom to help build on the series' lore. Hence why a new trilogy set either in the future or the past, featuring brand new characters is so important to the franchise.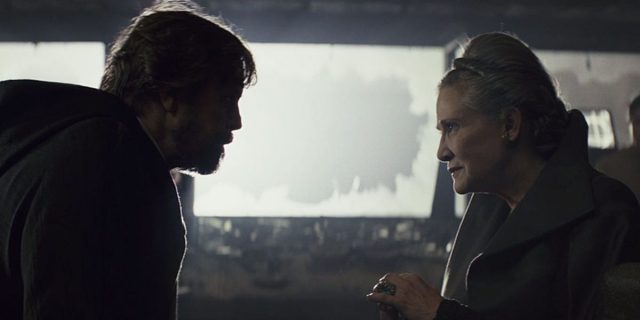 For now, Lucasfilm remains tightlipped on any information pertaining to the new trilogy but that's unsurprising considering they are probably gearing all their efforts towards Abram's Episode IX. Furthermore, Benioff and Weiss are still occupied with the final season of Game of Thrones so chances are they will want more press coverage for that over a new, unproduced Star Wars series for now.
Who knows though, we just might get more news at this year's Star Wars Celebration.