Have you ever wondered what the love child of Star Wars and Gundam would look like?
Model maker Lemcat did and came up with this unique R2-D2 inspired by Gundam's Hi-Mock. His choice of using Hi-Mock leans more towards staying authentic towards everyone's favourite astromech, as he points out, " The head is pretty much that of R2-D2".
Calling his creation Hi2-D2 – Enhanced Astromech Droid, Lemcat started working on it as a submission to one of this year's Summer Gunpla Contest. Gunpla is the Japanese portmanteau of Gundam Plastic, which is the construction of Gundam plastic kits.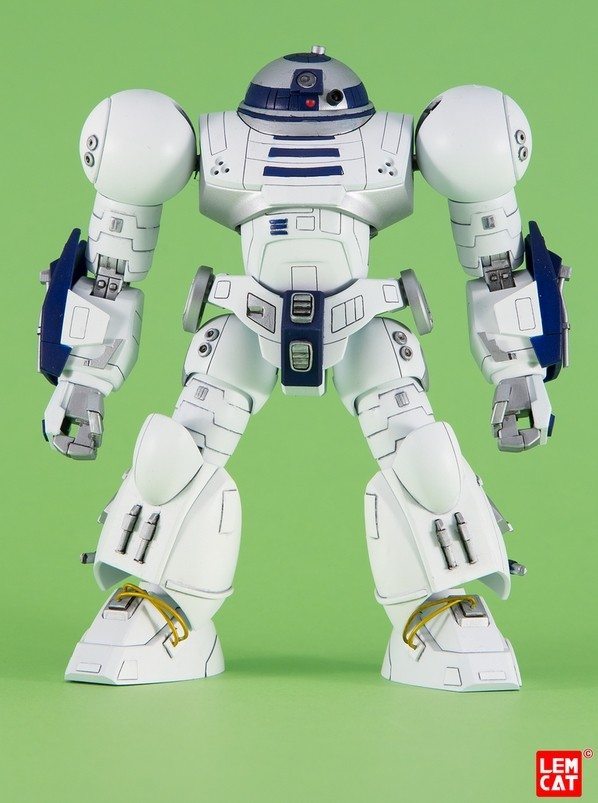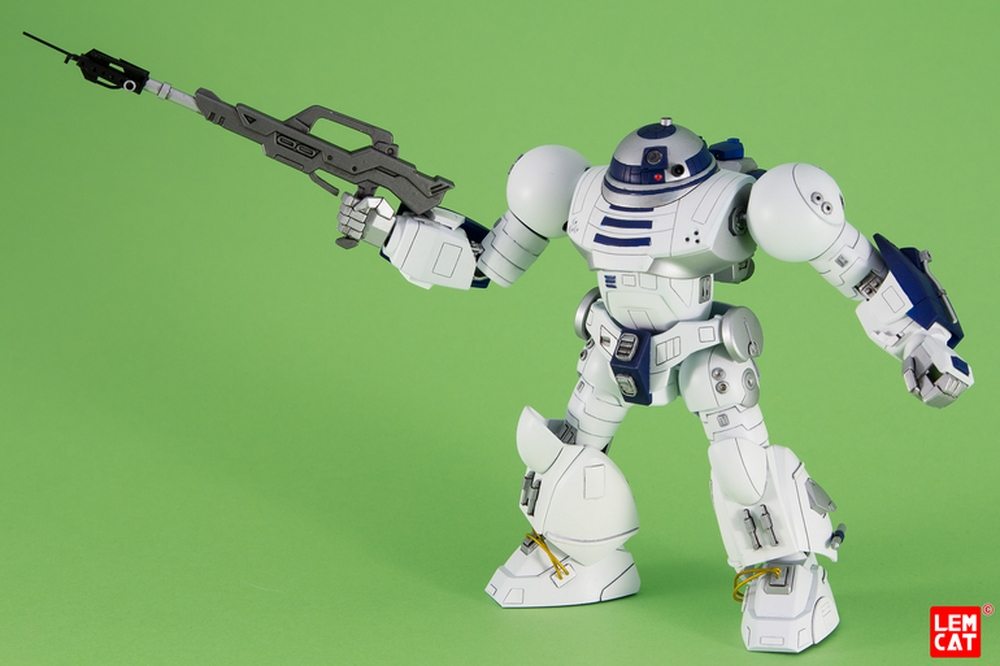 Personally, this looks like what would happen if Tony Stark was a Star Wars fan, and designed his armour using R2-D2 as a template. Or if R2-D2 was near a gamma bomb when it exploded, and hulked out.
Or maybe, instead of fitting an astromech into an X-Wing, why not just fit R2-D2 into a suit of armour. The same technology used to prop up his creator, Darth Vader?
Here's a side-by-side comparison between Hi2-D2 and R2-D2.
This should put a smile on your face. Hi2-D2 is finally about to stand head to head with his buddy C-3PO.
And here, we have father and son meet face to face – Hi2-D2 vs Darth Vader. I sure hope that Hi2-D2 has a lightsaber kept somewhere hidden.
For more photos of the Hi2-D2, head on over Lemcat's blog post here.
SnapSniper got inspired and came up with this "Evolution of R2-D2". Makes sense.
---

Drop a Facebook comment below!