Brace yourselves, Marshmallows, a new Veronica Mars series may come to your screen in the near future.
Most of us now know Kristen Bell as the voice of Princess Anna in the hit musical Frozen or as the star of one of the best comedy currently airing right now, The Good Place, as Eleanor Shellstrop. But before she was an innocent princess looking for love or a not-so-innocent troublemaker who was mistakenly put in The Good Place, Bell's most known role was as a teenage sleuth named Veronica Mars in a self-titled TV series.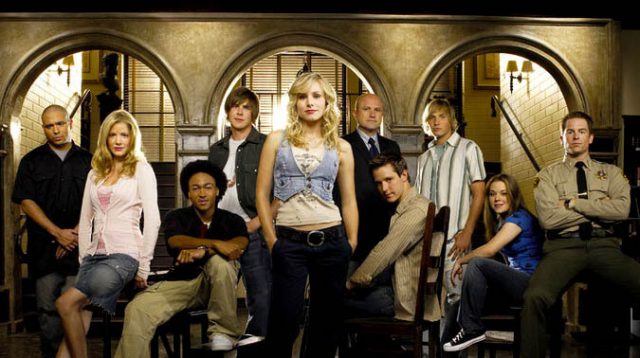 In 2013, seemingly out of nowhere, Bell and Veronica Mars' series creator Rob Thomas launched a Kickstarter campaign to produce a movie based on the series. This is about 6 years since the last episode of the series aired. The campaign was a resounding success, breaking several Kickstarter records, including the largest successful film project funded. And within a year, the Veronica Mars movie was released.
Piggybacking on this success, Bell and Thomas confirmed in 2016 that they were looking to have another revival of Veronica Mars, this time in the form of a limited television series. Now the rumours seem to say that this limited series is inching closer to a greenlit deal with Hulu as the distributor.
If the deal goes through, Thomas plans on having a short series of 8 hour-long episodes, somewhat akin to True Detective. As with the 2014 movie, it's also very likely that a number of the original cast will be brought back.
Veronica Mars is about the life of former popular girl Veronica Mars as she tries to figure out not only who killed her friend, but also why she was suddenly shunned by the student population. Realising that she had a knack for investigating, she began investigating other cases that came into her life, sending her on numerous adventures while trying to have a normal high school life.
Dea wishes she could play the latest Tomb Raider or Uncharted, but she can't, so instead she reads and watches other people play. On her down time, you can probably find her re-reading Captain Marvel. The Carol Danvers one.