The world has been subjected to a torrent of gaming goodness over the past few days. Opening the E3 2018 press conference schedule was Electronic Arts (EA), which sparked off the hype train. Following that, Microsoft, Bethesda, Square Enix, Ubisoft, and Sony all took to the stage and revealed their masterpieces, although Square Enix's one was comparatively lacklustre. Rounding everything up is none other than the big N themselves, and boy, was it a good closing!
With Super Smash Bros. Ultimate, Super Mario Party, and Overcooked 2, Nintendo certainly brought plenty of excitement and hype to the floor. Here's what transpired over at their Nintendo Direct press conference.
---
Super Smash Bros. Ultimate
The biggest reveal of the night, Super Smash Bros. Ultimate certainly lived up to the hype – more than that, even! Between the addition of the full Smash cast, including fan-favourites like Marth, Kirby, Link, and Sonic, and new characters like Daisy and Ridley (finally!), the game also brings back the eight-player battle system, in online or local multiplayer.
Eight seems to be a thing with Ultimate, for players begin the game with an original roster of eight fighters that runs the gamut from Mario and Donkey Kong to Pikachu and Yoshi, with four unlockables to boot. The process has been further revamped as well, which makes it easier and more interesting to unlock the other characters.
Attention is in the details, and that's most evidently seen in a handful of character selections. Each has been assigned a set of different characteristics, allowing for a greater distinction between them and their lookalike counterparts; for instance, the Bayonetta versions have slightly varying shooting sounds; while Peach and Daisy form part of the new Echo Fighters system, where both characters are alternate versions of each other, sharing similar movesets, but having slight differences.
Marvel: "Avengers Infinity War is the most ambitious crossover event in history"

Me: #NintendoE3 pic.twitter.com/S1QxUzDQnt

— Santiago G (@santigdek) June 12, 2018
For the retro fans of Super Smash Bros., Nintendo is re-releasing the Gamecube Controller for Switch, so that you can get that same experience you did back in 1999. Ultimate will also support all existing amiibos, and data from the amiibos will be transferable to the new game as well.
"You're going to get the most Smash for your buck." Yes, and we certainly can't wait for it! Thankfully, it's slated to release fairly soon, on December 7, 2018. Move over Thanos, but this is now the biggest crossover in game history!
Super Mario Party
It's time to party! Super Mario Party boasts a variety of short arcade-style games that has players cooking in a kitchen, or cycling to become the first, amongst others. Gameplay for multiplayer seems to work by connecting two or more Switches together, up to a maximum of four. It's crazy fun, reminiscent of arcade classic Bishibashi, and will arrive soon on October 5, 2018!
Fire Emblem: Three Houses 
The long-standing fan-favourite tactical RPG Fire Emblem is back for another installment! While it does bear some similarities to the existing titles – 3D art style and turn-based combat, anyone? – it seems to take on a different approach in combat, where the player's units are commanding squads, instead of the traditional solo face-off, alongside a new protagonist that's leading the front.
The brand-new battle mechanics, dubbed Combat Arts, is akin to a weapon skill-system, and features troops and formation commands, which seemingly brings advantages to the troops. Considering how the one-versus-one battles in the Fire Emblem universe can be tricky a times, the addition is a welcome one, so get ready to form up and head into battle in Spring 2019!
Overcooked 2
With a new installment comes new features, and Overcooked 2 is no exception. Players can look forward to cooking up a storm once again with more recipes, different kitchens and new characters!
New gameplay features include the throwing of ingredients and kitchens changing on-the-fly.
Bake, barbeque or broil with three other friends via wireless online or local multiplayer.
Overcooked 2 is coming to the Nintendo Switch on August 7, 2018.
Octopath Traveller
Octopath Traveller, which was shown off during the Square Enix showcase, is exclusively available to play on the Switch. Play as eight different travelers, each with their individual adventures, as they explore the world of Orsterra!
A free demo of the the first chapter of each traveler's tale is now available on the Nintendo eShop. The full game release is expected July 13, 2018.
Killer Queen Black
Crazy insect arcade action is on its way to the Switch in the form of Killer Queen Black. A redesign from the ground up of the original Killer Queen, the game has been optimised for console while maintaining the cool retro 16-bit style. Square off against your friends in two teams of up to four players each when Killer Queen Black comes out later this year.
Hollow Knight
The adorable Metroidvania heads over to the Switch, in all its beauty hand-drawn glory. Now available on the Nintendo Switch eShop for US$15, the game will bring over all the extra content from their PC versions, including four content packs that carry new quests, characters, boss fights, music, and the like, which makes diving back into the world of sublime scenery and intricate exploration all the more worth it.
Daemon x Machina
Sporting Neon Genesis Evangelion and Gundam vibes is Daemon x Machina, in what seems like a mecha game-based setting, complete with explosions, dynamic action, and suit manoeuvring galore! 2019 is the date to note for fans of the genre.
Xenoblade Chronicles 2: Torna The Golden Country DLC
Following up on the story of Xenoblade Chronicles 2, the Torna The Golden Country DLC with an epic battle between Aegis, alongside a selection of help items, and a New Game+ mode for players who've already purchased the season pass. Continue your JRPG journey, come September 2018.
Fortnite
Squad up and play the biggest Battle Royale game, now available free to play on Switch!
Download it from the Nintendo eShop starting today, and get that Victory Royale with your friends!
Upcoming Titles
Switch owners can expect a bevy of new games coming to the platform for the rest of 2018, from existing titles like Minecraft and Fallout Shelter, to new games such as Starlink and SNK Heroines.
---
There you go, folks – a perfect conclusion to the pre-E3 showcase! Nintendo closes everything off on a strong note, with the release of Super Smash Bros. Ultimate as the…ultimate show-stealer. It is a great time to be a Nintendo Switch owner, and an even better time to get on the platform, if you have not already.
Access all of our E3 2018 coverage here!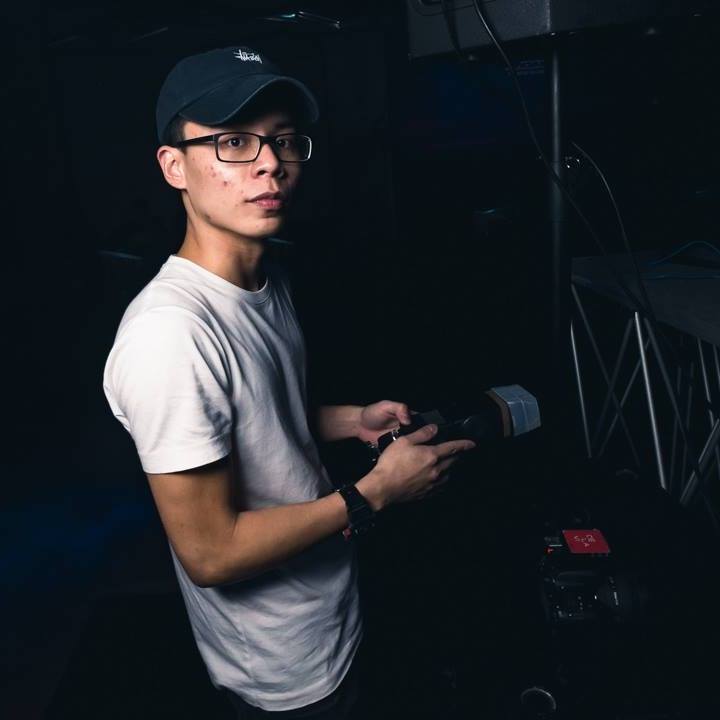 Timothy is an introvert who expresses himself through his work. When he is not working, he is actively trying to win that chicken dinner in PUBG. He also tries to be environmentally friendly by getting coffee with a BB-8 KeepCup.
---

Drop a Facebook comment below!